The Guest House is finally in the phase where everything from here on out is going to move really fast! We had a little hiccup a couple of weeks ago, but that is all fixed now! One of our most favorite parts of this home is the exposed grey block walls, and rightfully so because they are rad. Well, one day Jeremy walked in to check on the home like he always does, and he saw that our painters had not taped off the block wall, and overspray had taken over!!!
We were so bummed, but thankfully they were able to get it all off! Crisis adverted:) Here is the wall in progress: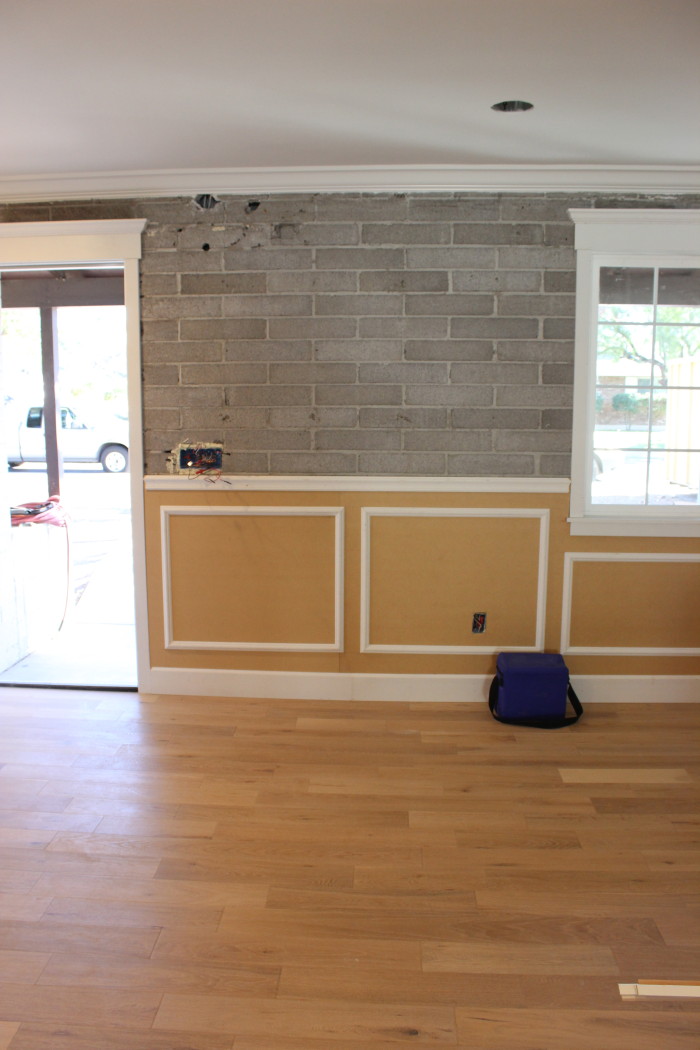 And all the floors are in and stunning. This home has taken on SUCH a transformation with walls being moved, knocked down, opened up- you name it. Now when you walk in the front door, this is what you see rather than a hallway, and walls blocking it all.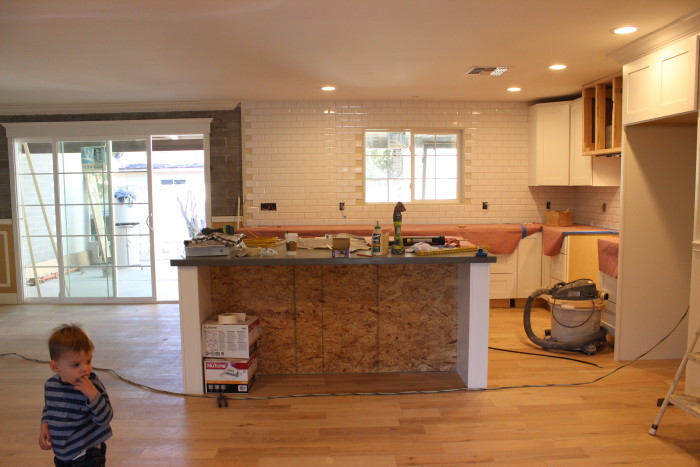 I can't wait to show you guys those counters upclose and personal. They look exactly like cement, but are NOT!
And then here is a little sneak peek at one of the bathrooms of the home! #allwhiteeverything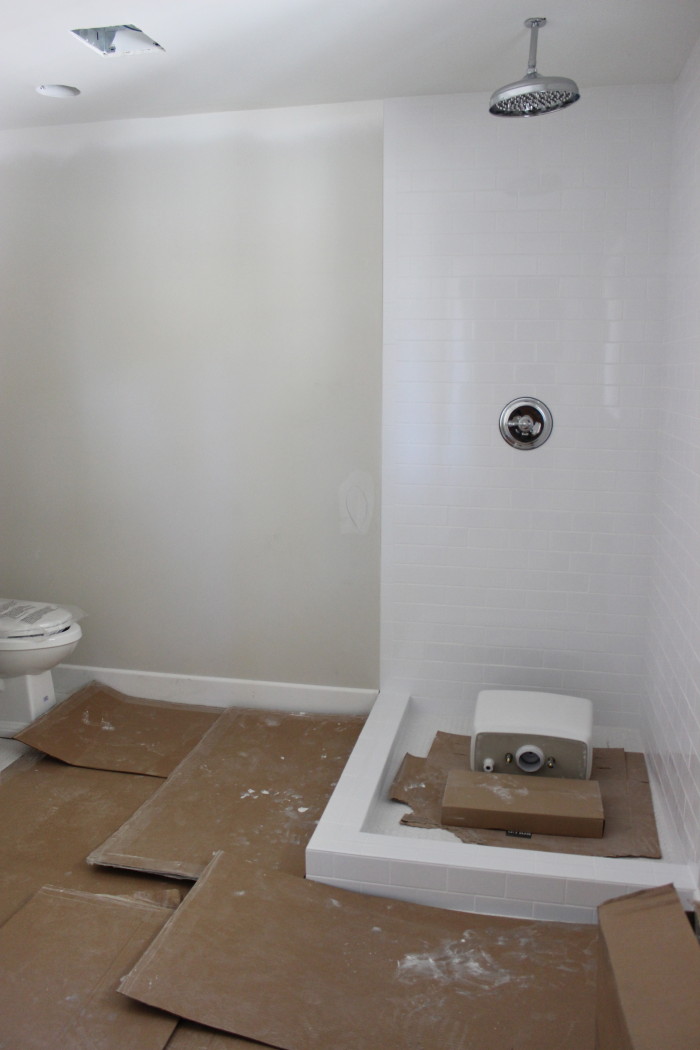 The Master closet also just got built out this past week, and it is freaking a dream. SO much storage, and totally not your typical style of a walk in: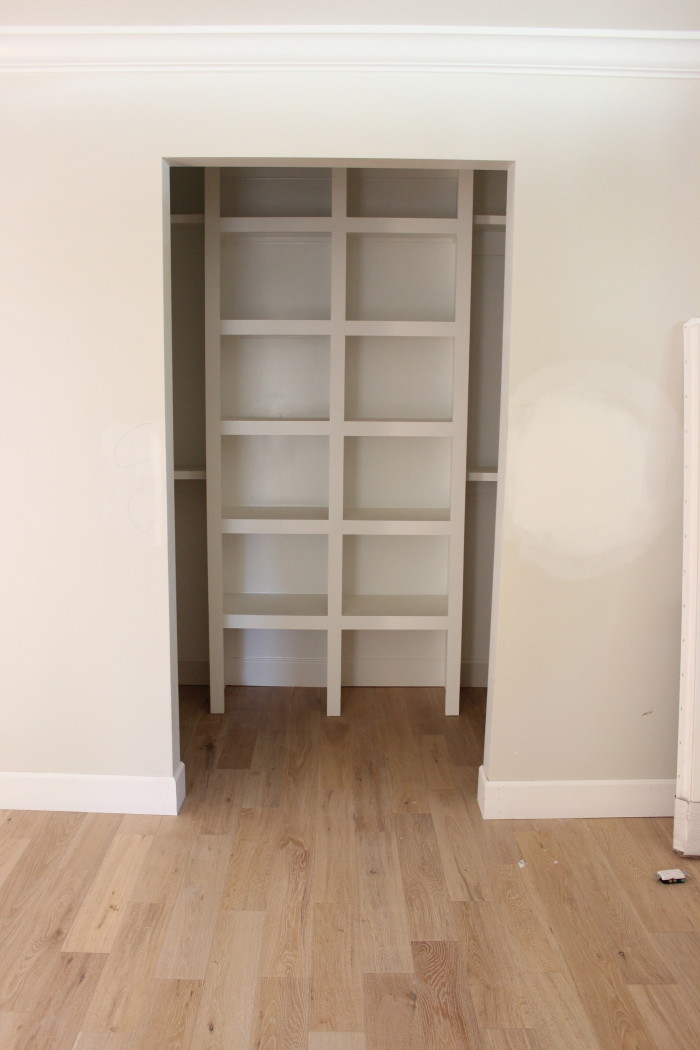 Also, the Guest House finally is getting some flooring in as well!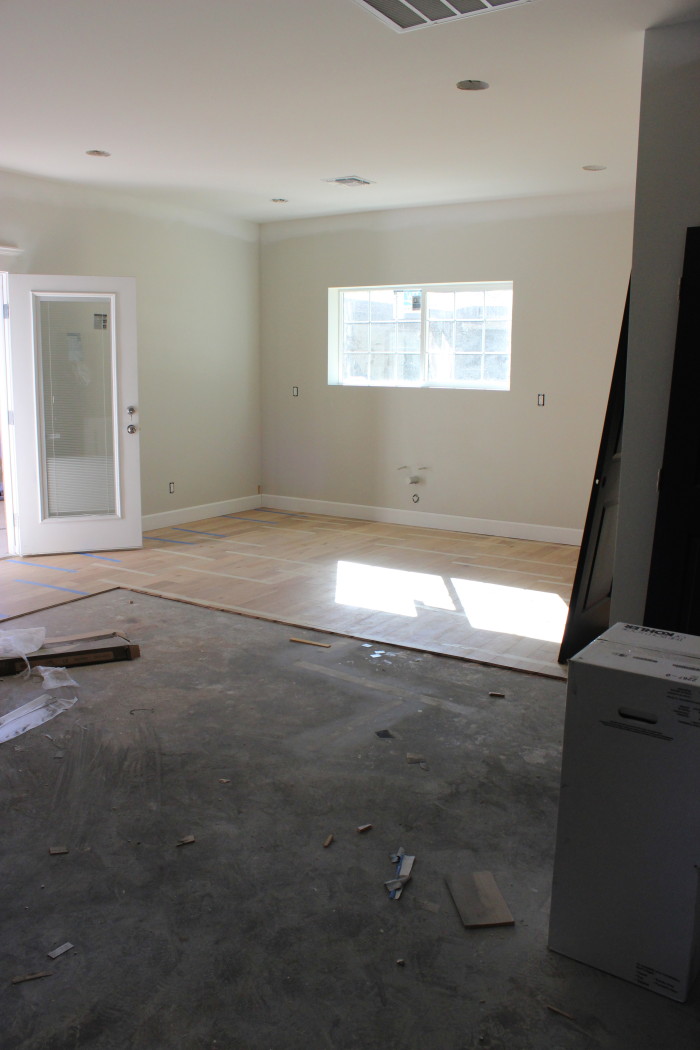 You guys, I love going every weekend and checking in on the homes with Jeremy and the kids. He probably goes to the houses almost every day, so the changes aren't as drastic to him- but to me- they blow me away! A lot changes in a week with these babies. And can I just brag on him a little for a second? This man has SUCH a heart for what he does. He is SO passionate about real estate and about these flips. He cares about every.single.detail. And NOTHING gets past him. Sometimes I wonder if our workers want to punch him for how meticulous he is;) But dang, he is good. And his heart is good. And I get to spend my life with him by my side…its pretty unreal!
Here he is noticing that one SMALL thing wasn't right, so of course he got someone on it right away. If you ever buy a home from us, find comfort in the fact that it has been inspected by the most detail oriented man I know;)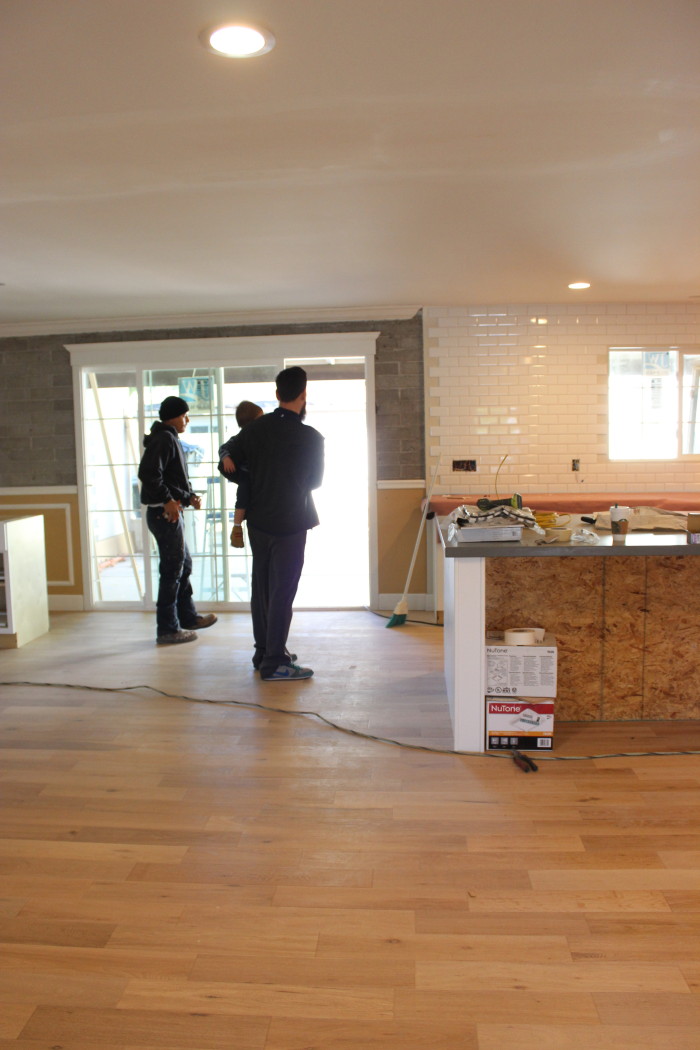 Also, photos are being done as we speak for Willo, so that will be showed off this week!! Cue the confetti throwing:) Happy Monday my loves.