Were here at the final post of the Willo Home Flip! The exterior on this home had a HUGE makeover! This is how it was when we first got it: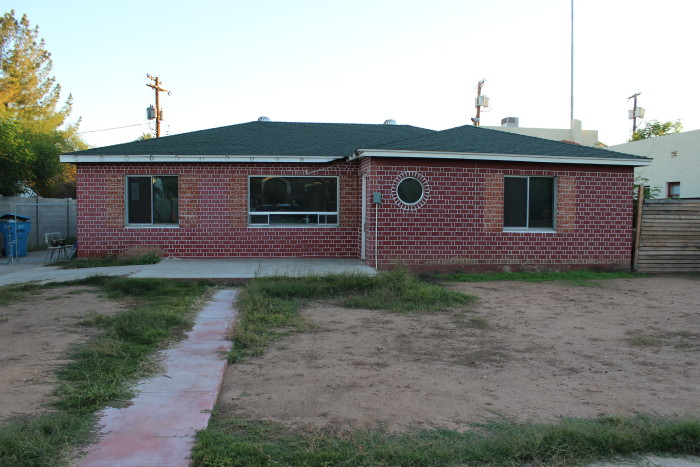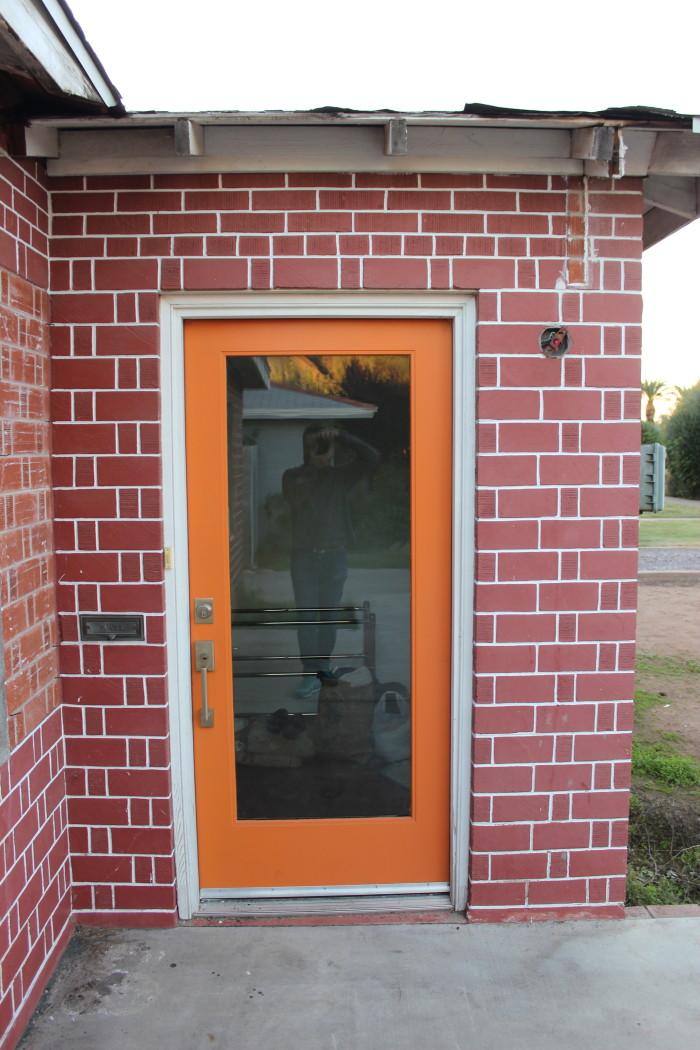 And after we got our hands on it: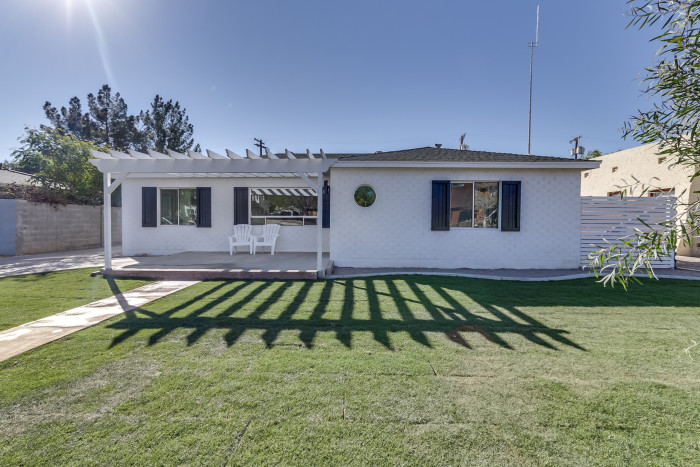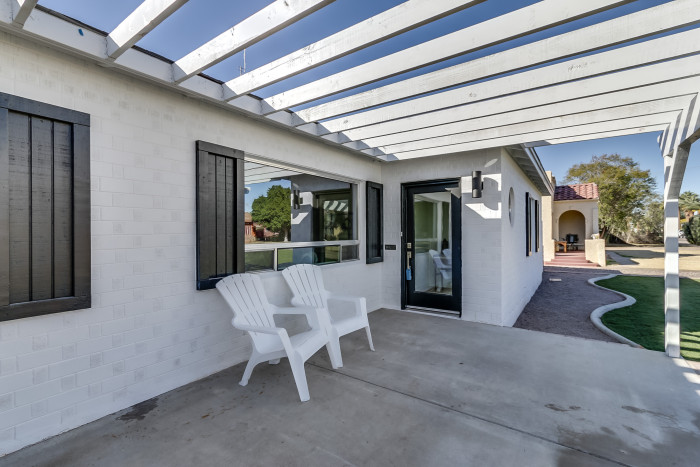 To start, the front had no character or true front porch, so that was one of the first things we changed. We also cleaned up the landscaping, added shutters, and painted. I know you guys know this already- but man what a difference some paint makes!
The back porch also took on a huge transformation. Heres what we started with: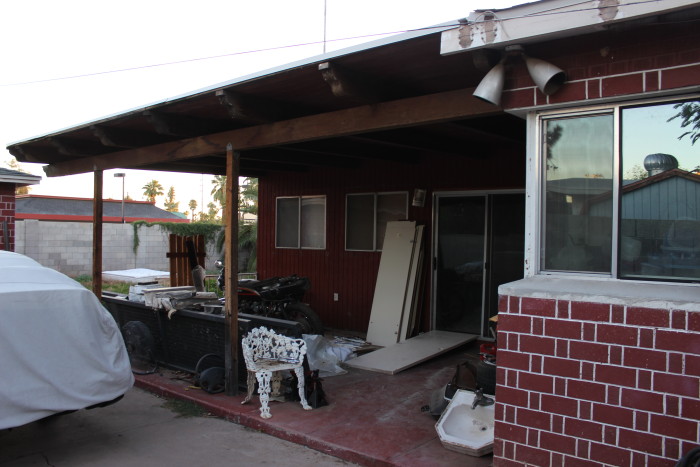 And ended with: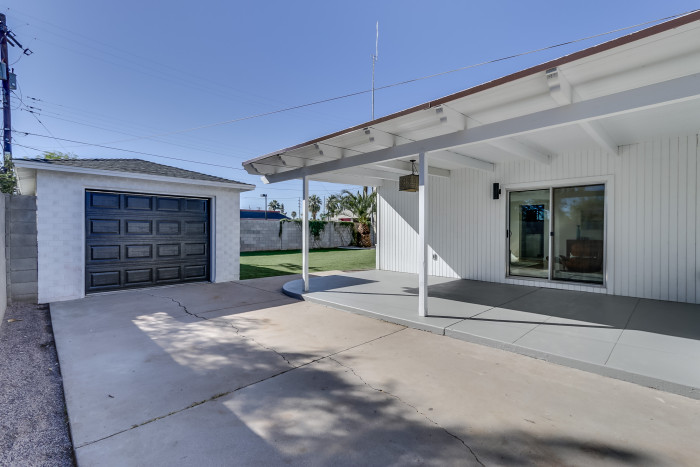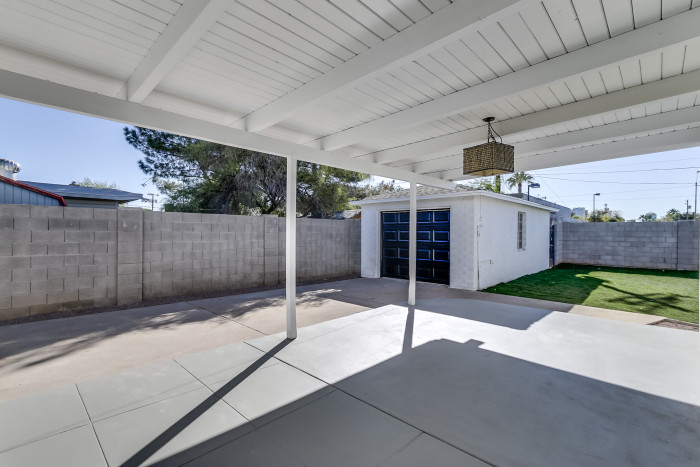 I love that this space is totally big enough to have a dining table, couches, you name it! Outdoor dining is especially where its at when its this gorgeous in AZ, and when you have messy kids;)
The backyard in general took on a huge transformation. It was pretty overrun and beat-up.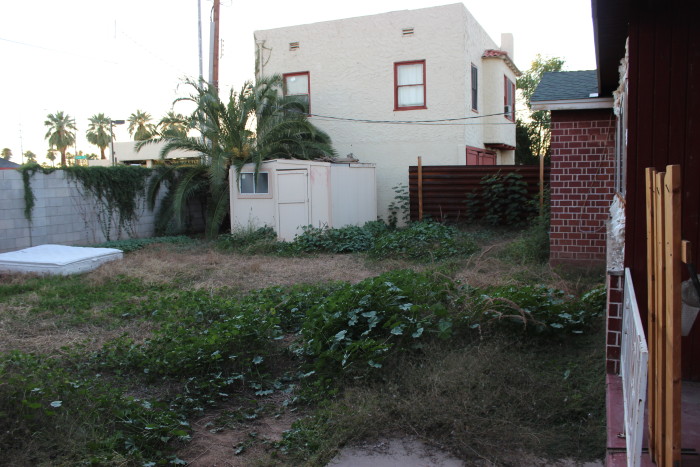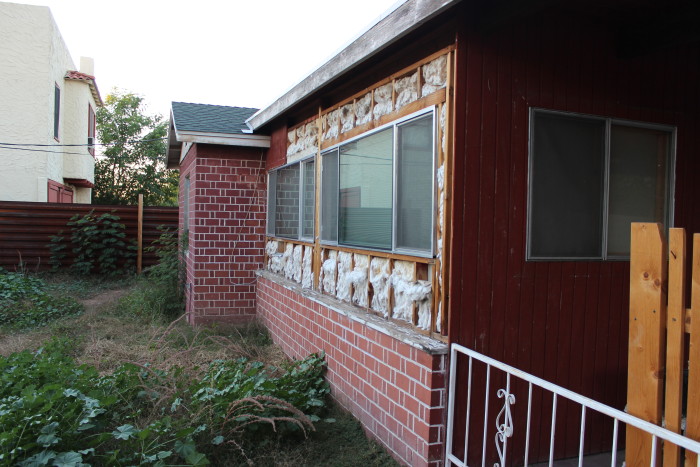 And now this is what you see: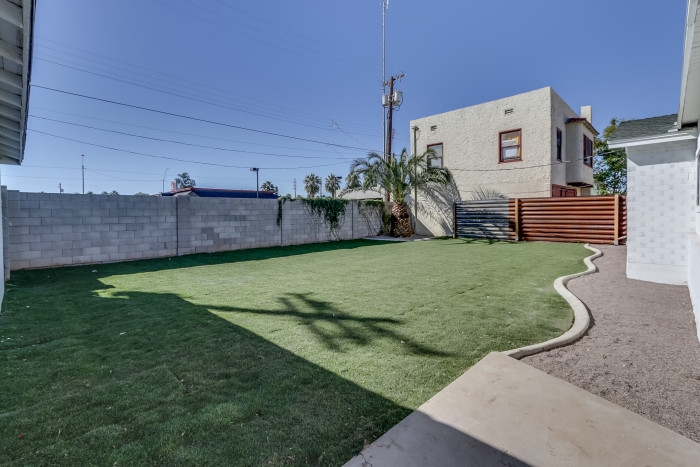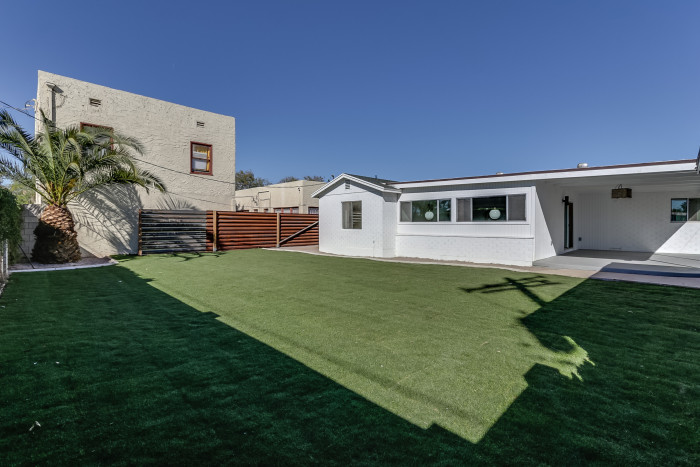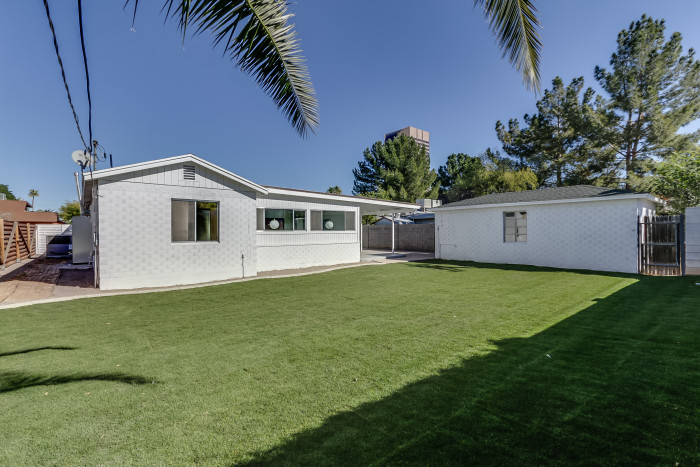 And finally the garage. We didn't do much to the inside, but the outside got a little TLC:)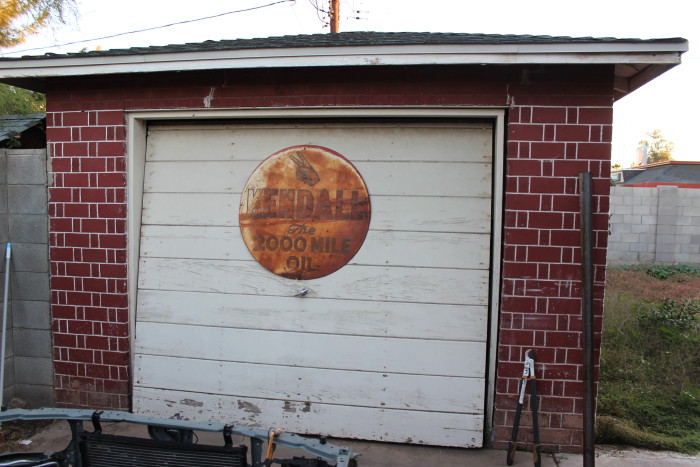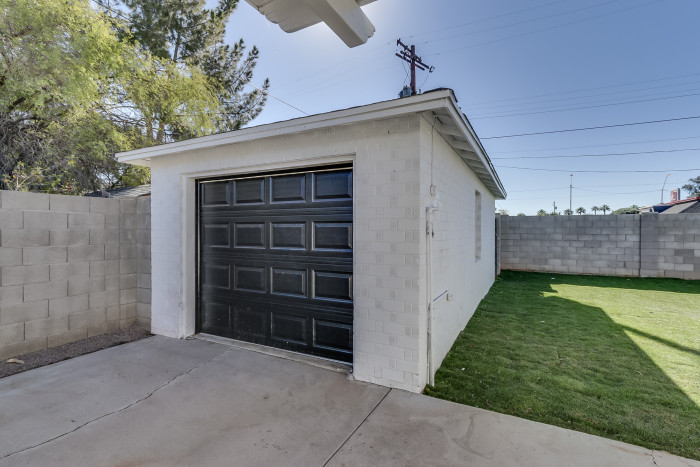 And that is Willo sweet friends! For a full breakdown on the home, check out the posts below:
-To see all the Before's check it out here
-When we were in the Home Stretch here
-Our big reveal on it here
-The Main Living Space reveal here
-The Master Suite reveal here
-The Guest Bedrooms and bath here
-The Kitchen reveal here