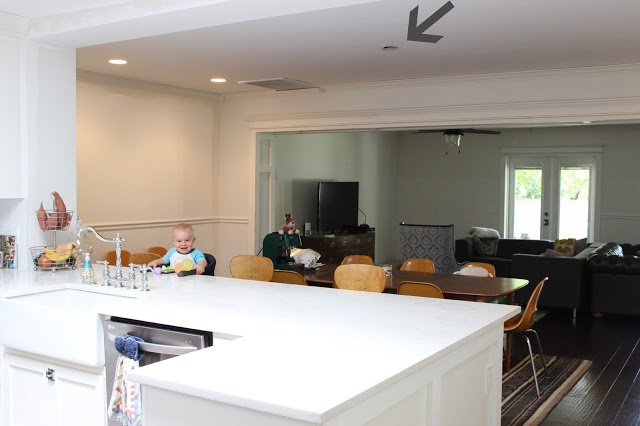 So I lied to you guys. I was going to have all the fabulous photos of our paint work shown this week, and then I slacked. Yep, slacked. I let everything else take first priority, because sometimes that happens. But honestly- I am kind of glad I didn't get around to taking photos, because now I can ask you something I have been meaning to ask for quite awhile.
Dining room chandeliers.
DIY? Buy? Fancy? Elegant? Rustic? Industrial?
Ya, theres a lot of options, and even a lot of options that sound great to us. For instance, we love the look of this fabulous DIY one here from Love and Renovations:
But, we also love the look of the classy crystal ones:
three above via
We are changing it up in what we are wanting for the dining table. At first we were going to stick with our classic farmhouse table, but then we got all crazy. This is the look we are kinda going for now:
via
The table will still be extra long, but we are going to do it in a high gloss bright white! I finally convinced Jeremy to allow some more white in;) So with that being said, I really feel like we could totally go either way. Classy and crystal, or rustic and industrial.
Weigh in with your thoughts please! AND don't forget- if you haven't entered the Graco paint sprayer giveaway yet, go do it now! And remember, you can totally enter certain entry options daily! Also, that baby is worth approx. $300..so free sounds a whole lot better:) Happy Friday my loves.