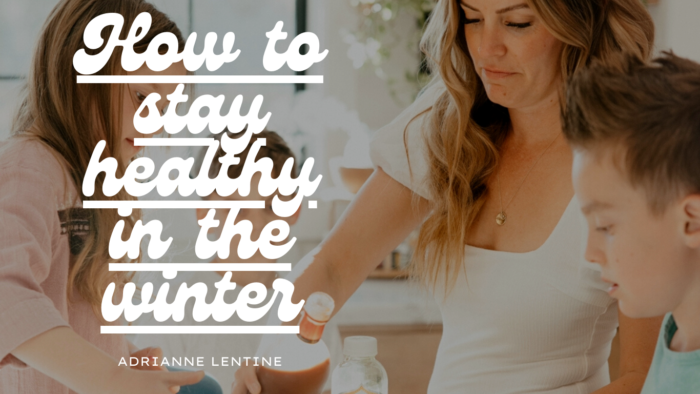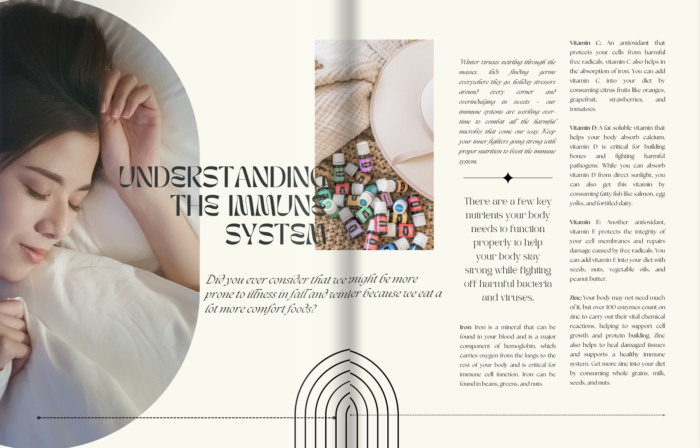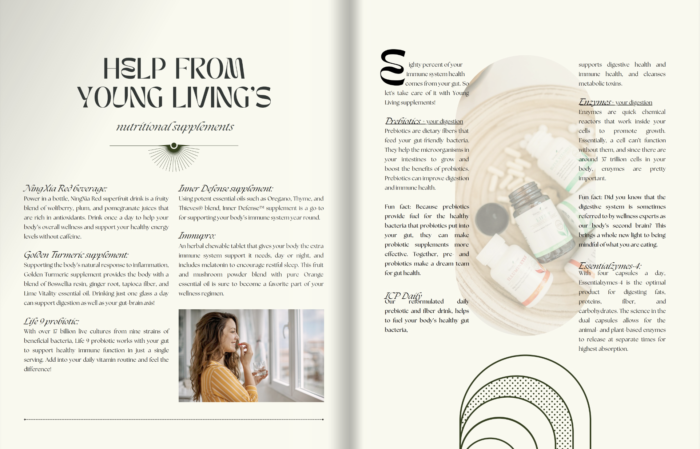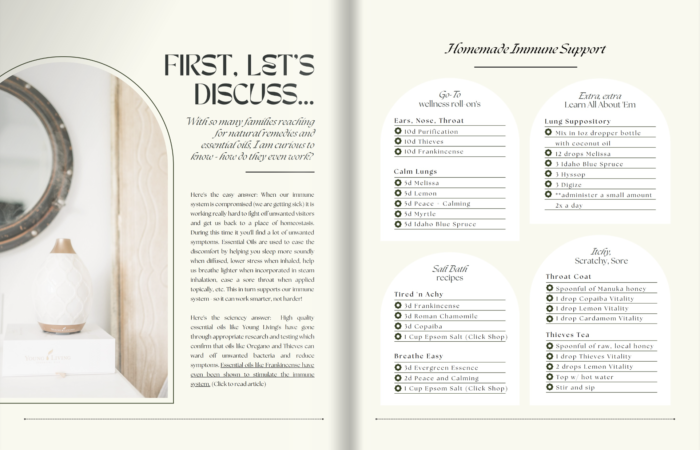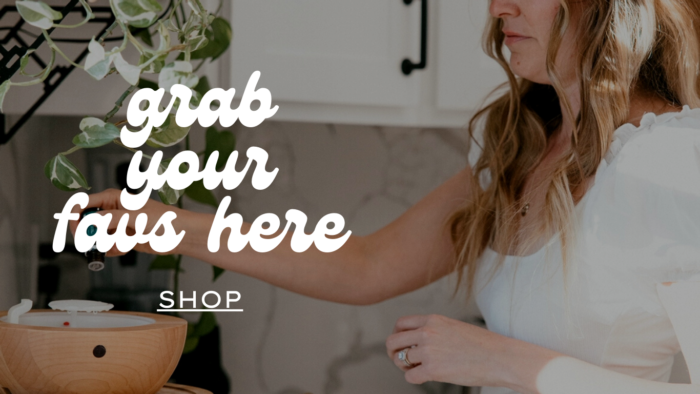 I don't know about you, but winter can be brutal for staying healthy. Here are my top tips and tricks for keeping you and your family healthy this winter. We love using YL supplements because they are way more bioavailable because of the oils they contain. Grab them here!
Filed Under: Young Living Essential Oils
Florence, Italy.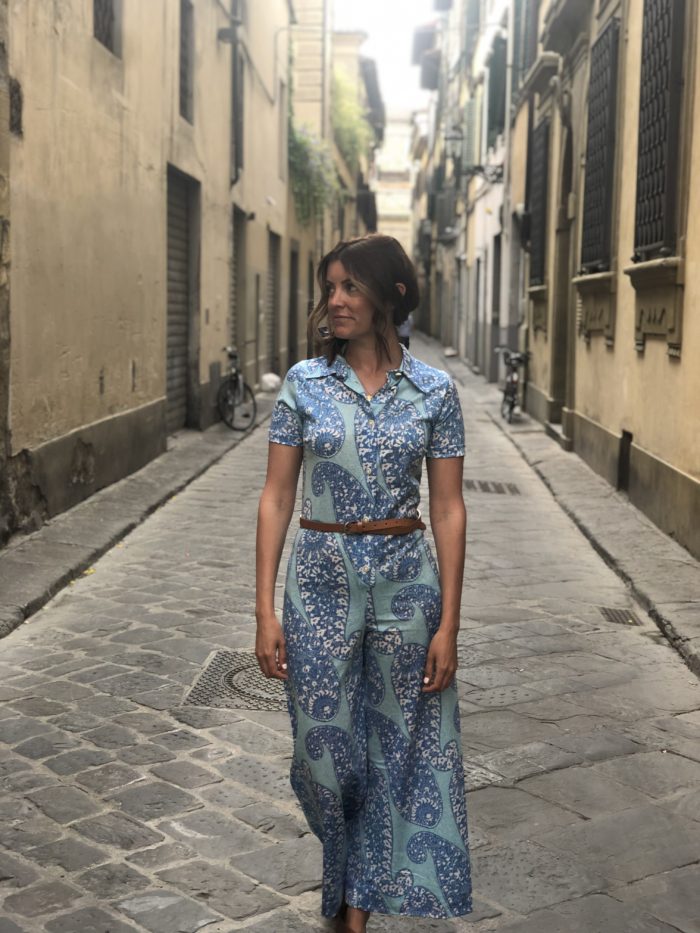 Not going to lie, when we first got there, I was so mad. I was sad to leave Positano in general, but then when I saw Florence, I wasn't impressed. Turns out the spots that we were walking around in at first are some of the most run-down. LOL. We both looked at each other during that first lunch and were like "whyyyy did we just leave paradise for this?!" There are so many beautiful and historic locations in Italy that you can visit, but to us, Florence wasn't what we were looking for, maybe if we went more rural? Like the abruzzi italy region? We'll have to pencil that in for next time!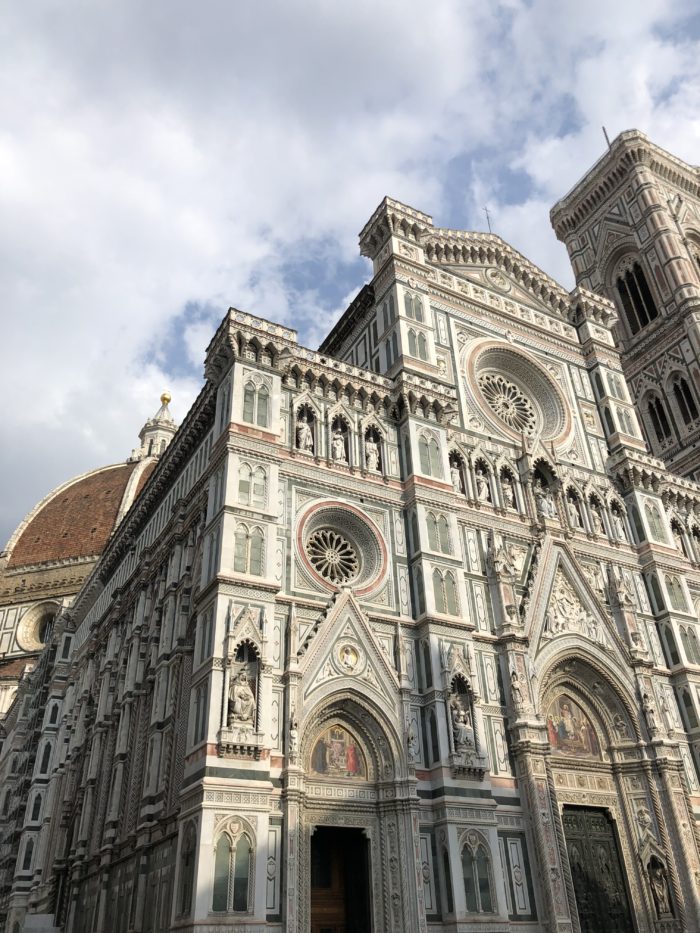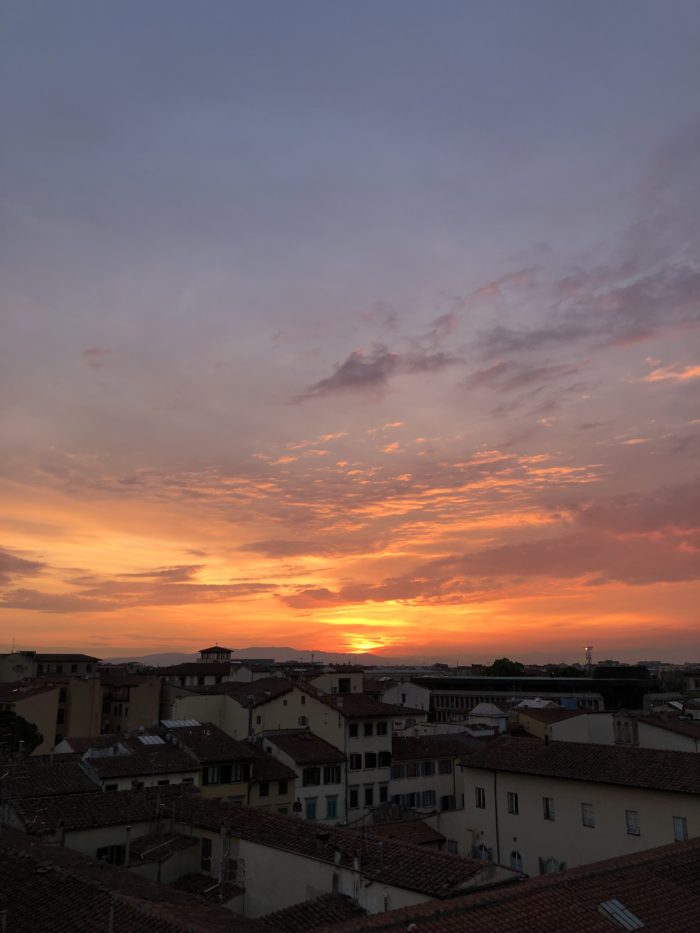 But here's the moral of our WHOLE EUROPEAN ADVENTURE: if you feel like it's not beautiful or safe, just keep walking. You WILL eventually run in to a spot that is breathtaking. Safe. Exactly what you imagined!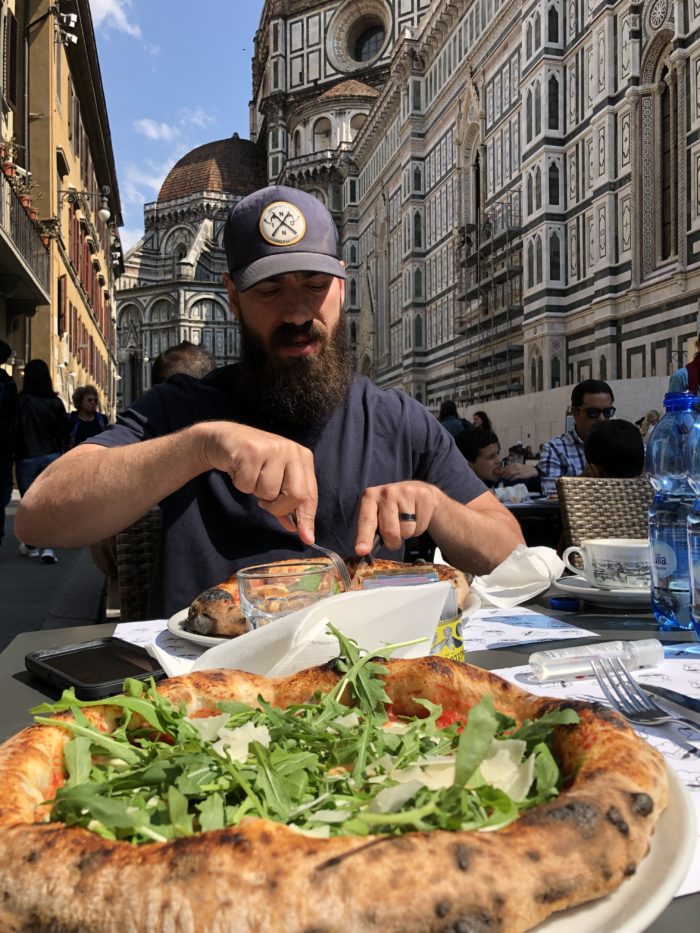 We had zero plans for Florence (much like the rest of our trip!) so when we got there we were a little overwhelmed with where to begin. Like i said, our first lunch and first few hours sucked. But then we wandered until we found the Duomo. And that was beautiful! IF we had planned better, we would've bought the "skip the line" passes online, but we didn't, and by time we were there-all those style passes were sold out. And the actual line was easily two hours long.
We are not history buffs, and I honestly just didn't want to wait that long, while we could be out exploring and actually taking in the city. So we made the decision to veto the Duomo, and explore around.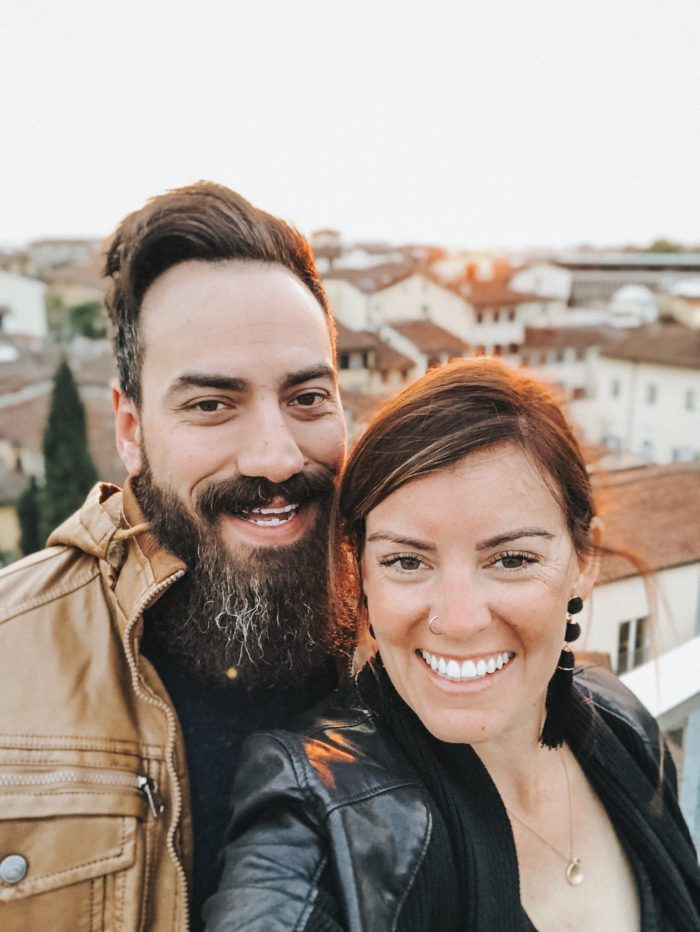 We had a fun day of shopping (the first time we did on this trip) and scored some amazing things! There are markets alllllll over with a million and one leather bags, jackets, etc. if you go in there, or really almost any of the leather shops- haggle your price. We were dumb Americans and paid $40 for a backpack for Georgia in one shop, and two doors down they had the same exact thing for $10. No joke. And they totally all have the exact same stuff, so definitely don't ever pay full price. THEY WILL make you a deal.
We went to a few vintage shops-but my fav one was vintage shop I found an amazing jumper, dress, and scarf there. And the people who work that store were some of our favorite strangers from the trip. So so kind.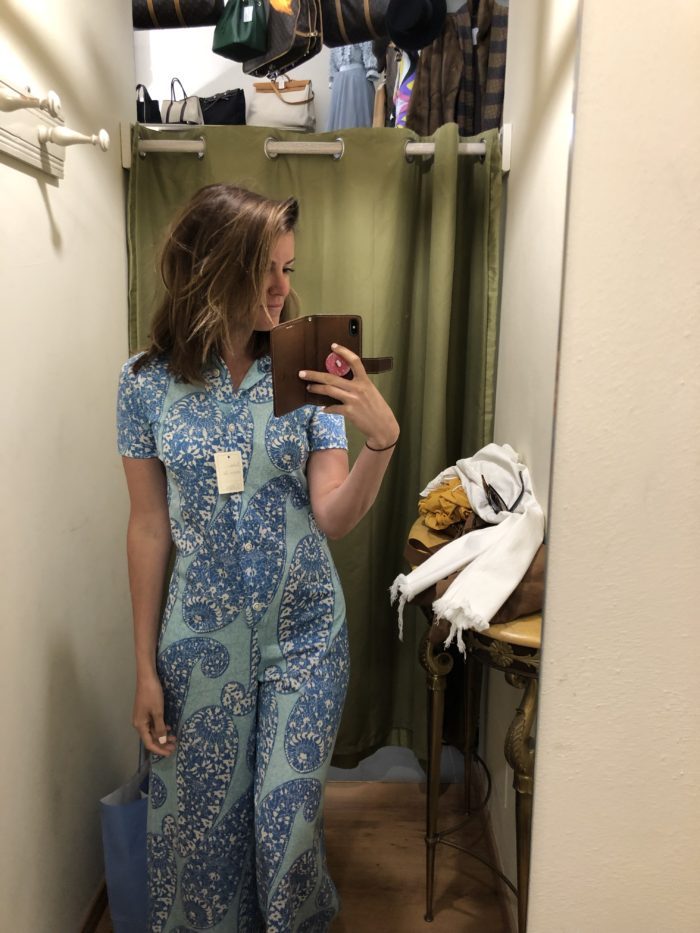 That first night we tried to go to a restaurant but the wait was at least an hour, so we booked it online for the next night and went to a different spot. And we were so happy we did because it was probably the most memorable night of our time just us two! Thank goodness we were able to book online as we would never have been able to go. Restaurants take note! If you do not have a website that can do this then you may want to check out some Restaurant Website Design Ideas or talk to a web developer so you can, as it will certainly help people come to your restaurant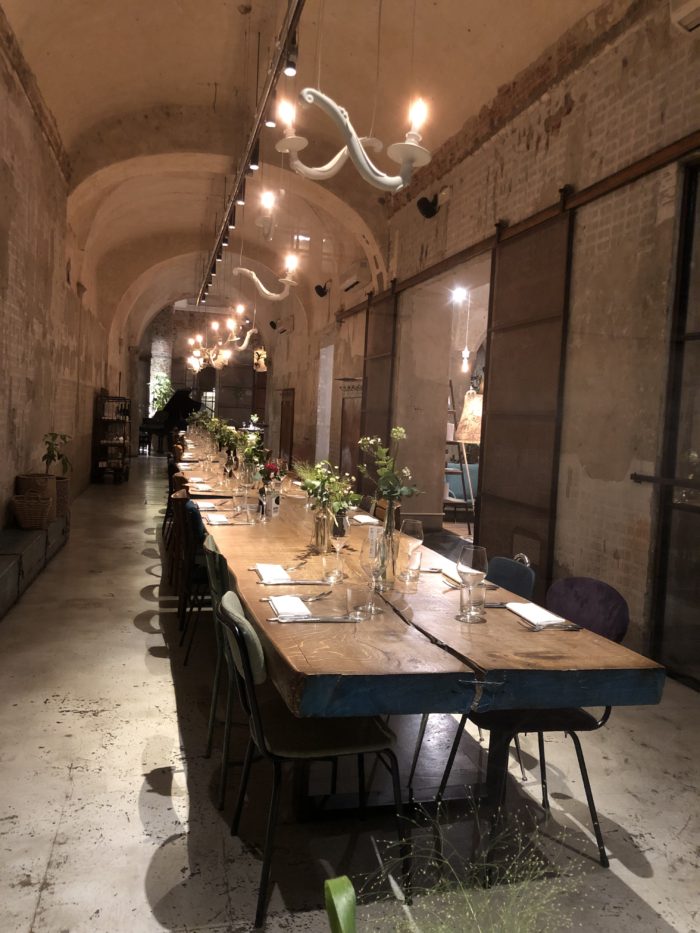 Restaurants we loved:
-Trattoria za za-probably the best Italian meal I had. MAKE SURE TO MAKE RESERVATIONS. The line is never ever short here. We had the a few pasta dishes here and they were all heaven.
-le menaguere- basically like Anthropologie on steroids! It's a flower market, small goods shop, restaurant, bistro, and live music venue all rolled in to one. SOOO cute! And they have some sort of live music almost every night-with every Tuesday being a cover band for The Beatles. That was what we got to experience and it was the best. We literally were out till two just dancing and laughing so much. Best night!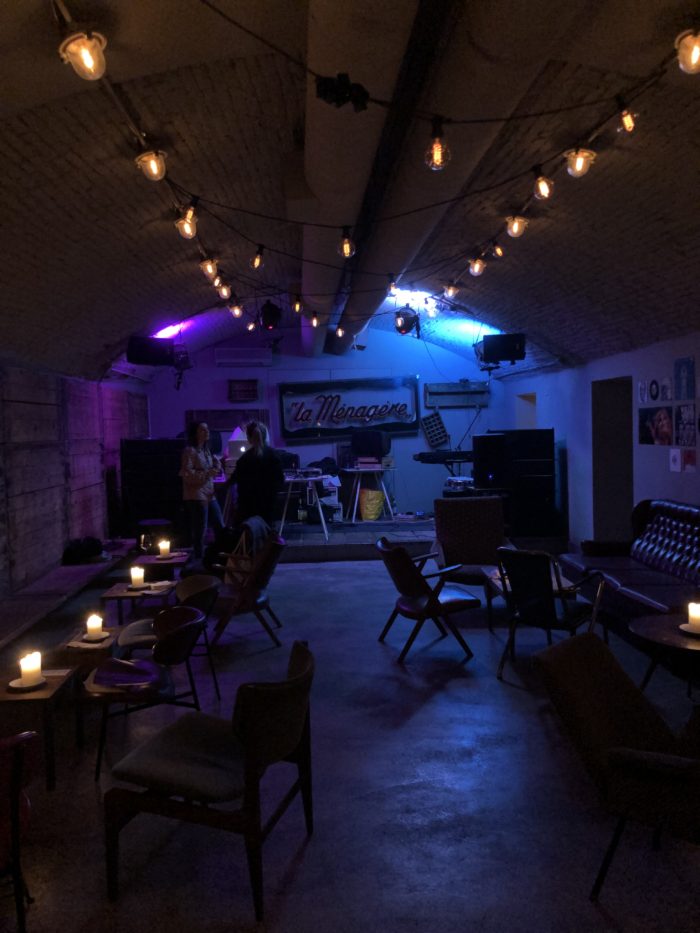 –the rooftop bar for sunset overlooking the Duomo. The drinks were good but the view was spectacular. Go at sunset and enjoy!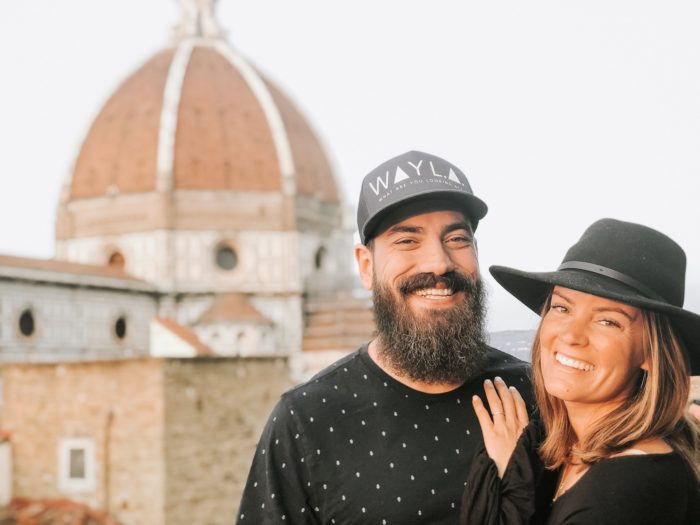 –gelato everywhere is basically awesome. And we took part in it daily ??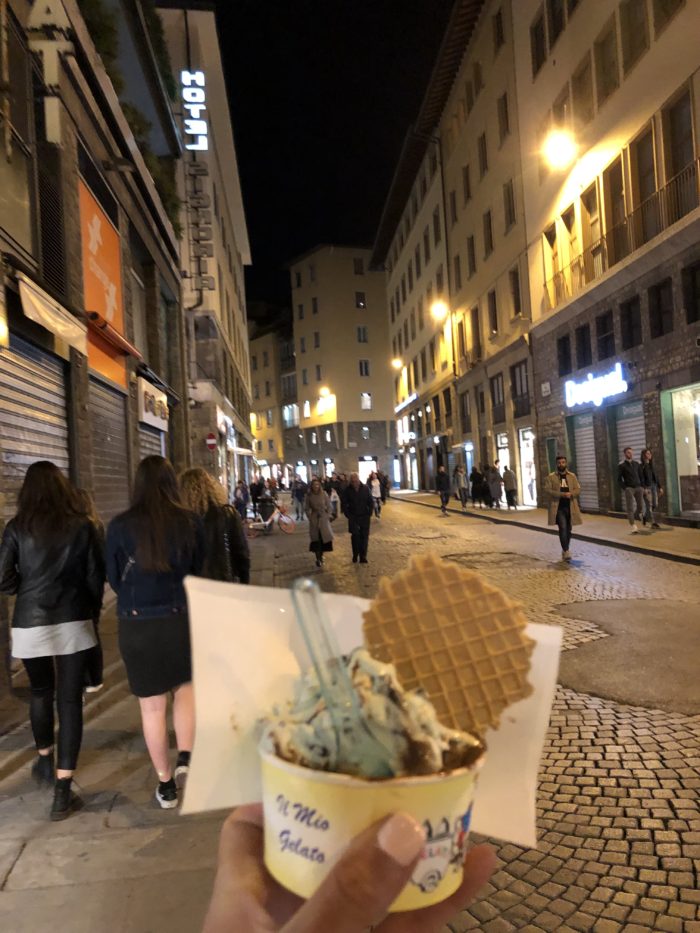 -there is a speakeasy on the other side of the river that you have to go to! It's called Rasputin. It's no joke to find, but ask around! It's a 1920's vibe, super beautifully decorated, and the cocktails are wild!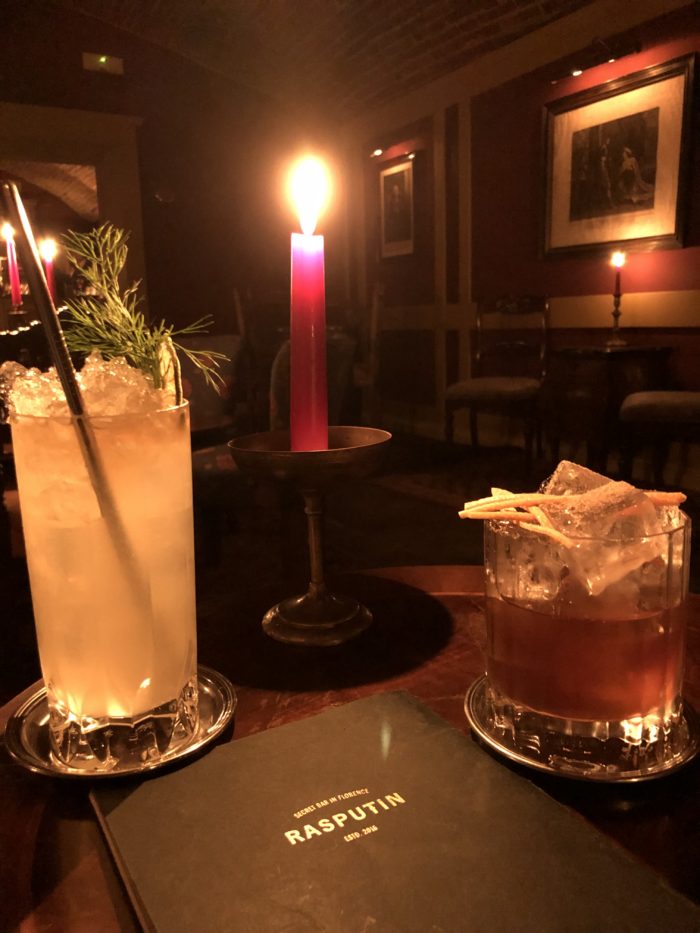 The last night we were there was the only night we crossed the river, and I totally regret that!! We should've spent most of our time over there. It was way more authentic and beautiful. Next time we know:) Next time we would stay on the other side of the River and explore fully over there! And maybe go into the countryside a little bit too! Our trip just wasn't long enough. Are they ever?!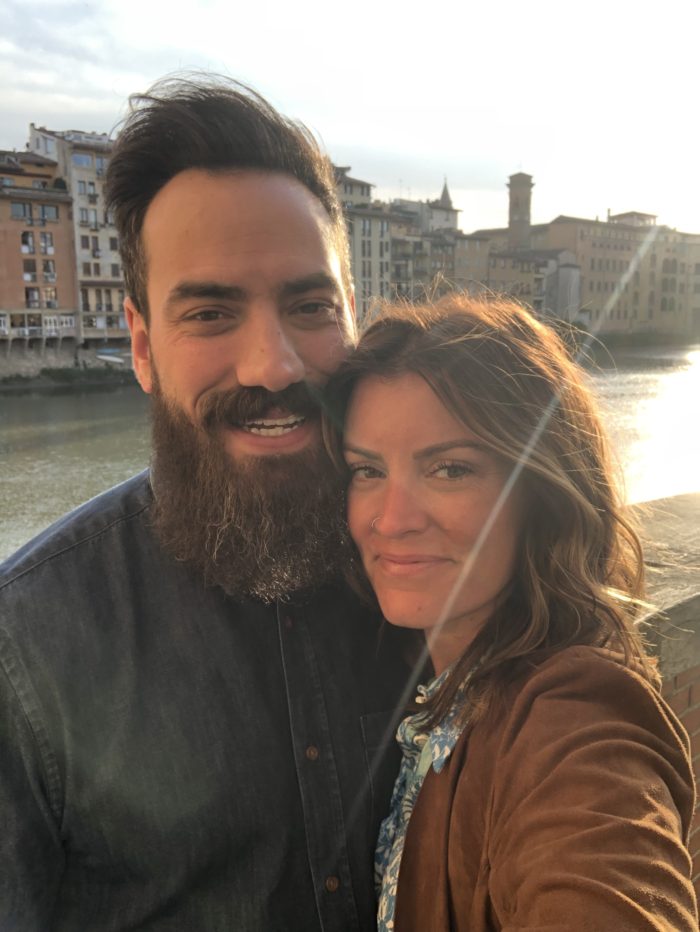 We did go to a spa while there, SOULSPACE. It wasn't amazing, and I would've skipped it if I had known. I don't know if it's a European thing, but neither massage that we had was focused much on the back st all. Way more focus on the legs and feet. But unlike the massage I had in Spain, this one just wasn't great and the spa itself wasn't awesome.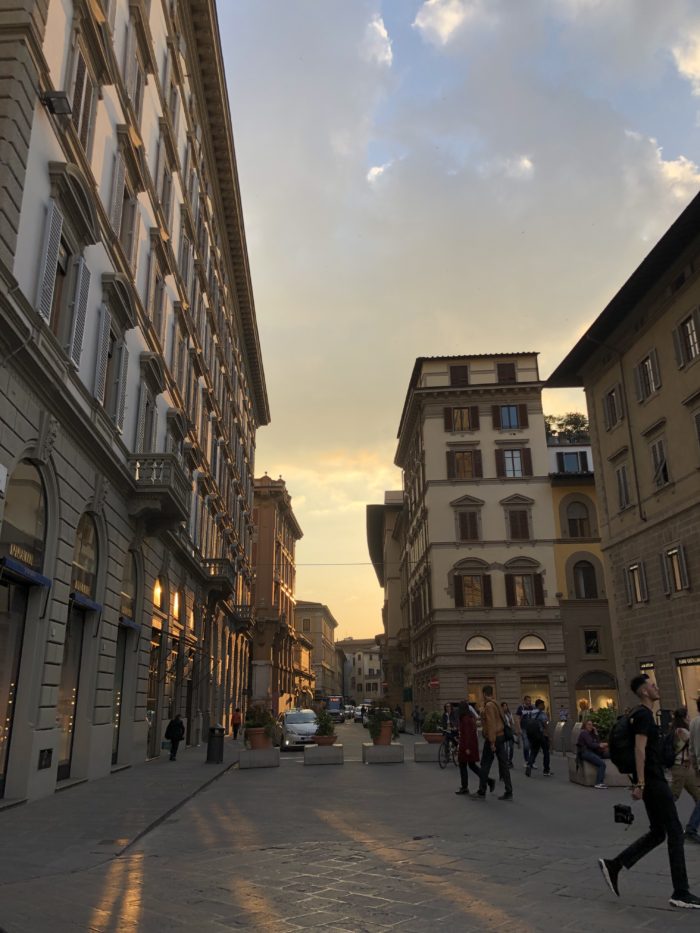 Ostia, Italy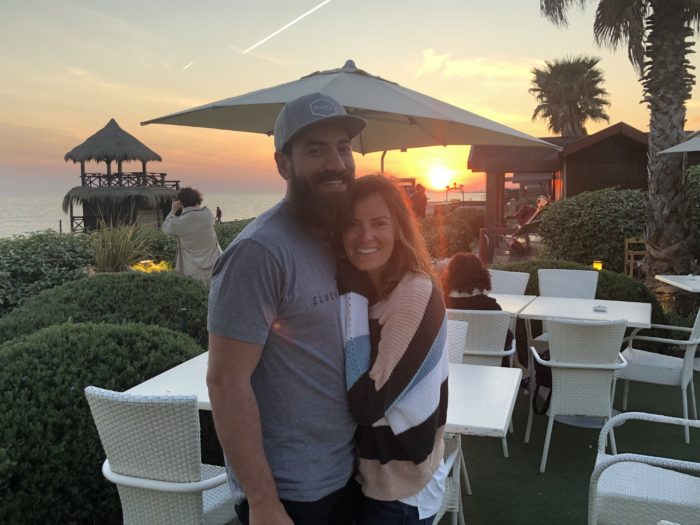 We spent our last day in Ostia. It's apparently a really popular spot for locals during the summer, since it's right on the beach. To be honest-we only stayed there because we had a 9am flight the next day, and we knew we wouldn't want to have to drive in from somewhere far away. As it was, we were already having to get up at 5:30am to make it!
Ostia was interesting ? jeremy and I learned by the end of this trip that, MAN, we almost always happen to choose the wrong directon to walk. We stayed at Fly Deco, which was fairly nice (definitely the newest hotel in the area). When we first arrived we walked out the hotel to the left, and let me tell you, we should've gone right.
Most places weren't open yet since it wasn't season, so that didn't help either. But we had never seen a beach town so run down and vacant. We are used to US beaches, where almost everything is always so nice and fixed up since it's such prime real estate. But not here.
We did find a cute little spot on the water that had drinks and light food. And then at dinner time we had the sense to walk the opposite direction and found a much nicer area! And turns out-we actually had the best pizza of the entire trip there!
We got to talking with a nice guy from London (who lived in Ostia currently) and he was telling us how this whole city used to be heavily run by the Mafia. There were three families that ran everything, and then one day about three years ago, one of the heads of the family took a bat to a reporter, and it got cops brought in, and basically since then the focus has been to clean it up and kick the mafia out. He told us some wild stories!!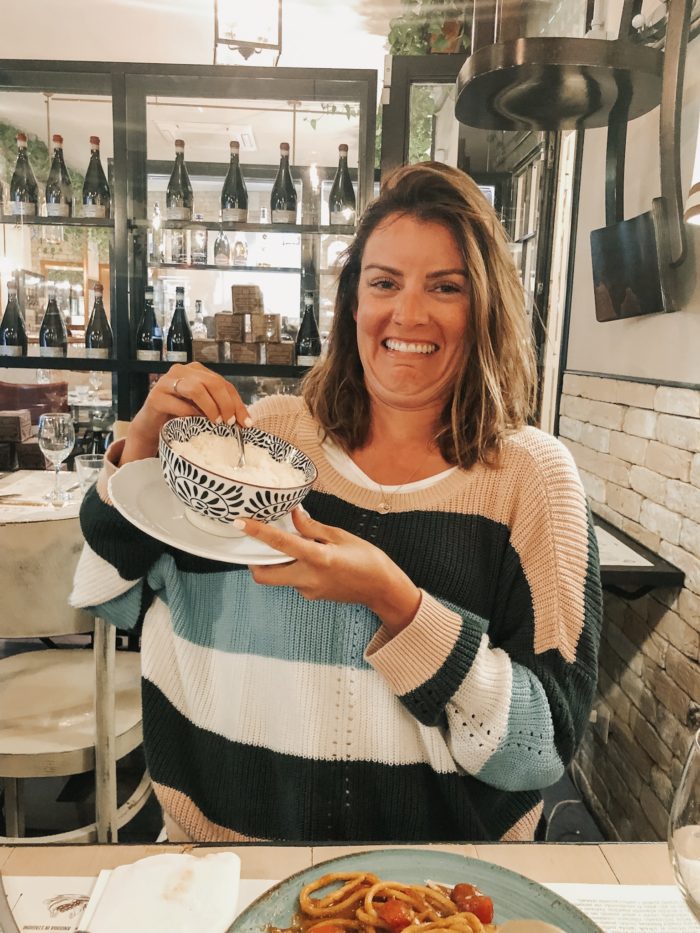 Anyways! The best restaurant there was pizza So cute, and incredible food!!!
The airport was about a 15 minute taxi ride, which is nice for early flights. You could always stay in actual Rome, and take a taxi or the metro to get to the airport, but again, we didn't want to be up an earlier than our already early wake up call!
AND THAT'S IT! Our incredible Europe trip that was 2 weeks long and yet not long enough!! Can't wait to go back!
Filed Under: Travel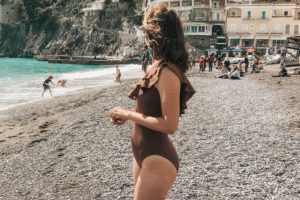 Positano, Italy My new favorite place on this earth. Seriously. I could've easily stayed there for  another week and been so happy. Positano is actually the place that I had dreamed about going to for years!! A blogger years and years ago shared about her trip there, and ever since, I … Read More →
Filed Under: Travel