Can you believe it is almost February, and Valentines day!? I feel like for most of you that are stuck in the snow and freezing cold, you are rejoicing because that means you are that much closer to Spring. For us in AZ though, we kinda want time to slooww down a little, because that just means we are closer and closer to 100+ temps! Yuck!
Regardless, Valentines day is coming soon, and I have yet to decorate at all! Here are some fun Valentines Day ideas I have seen floating around. Who knows, they might just motivate me enough to do one or two. That or I will just keep on eating my Girl Scout cookies and pretend the house is decorated all cute;)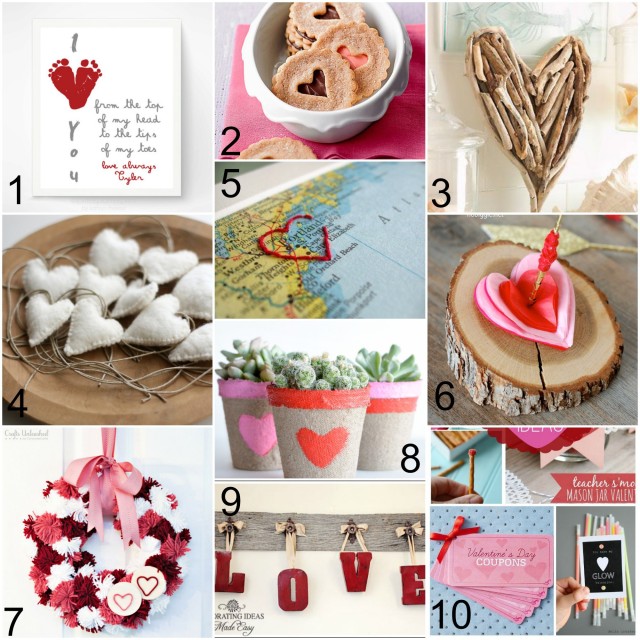 1 / 2 / 3 / 4 / 5 / 6 / 7 / 8 / 9 / 10
For all of you that have littles in school, be sure to check out #10. It is a list of 50 different homemade Valentines you can have your kids pass out.
Also, check back tomorrow for our final tutorial on the fireplace. Love you guys!