A few weeks ago some incredibly talented bloggers and I pulled our different talents together and put on a festive and fun Red, White, and Blue party!  I love that this party is totally able to be used for either Memorial Day or 4th of July.  I also decided that I love working with a group of women that all have their strong suits, so that we can compliment each other:)
I was in charge of the DIY end of this party, and really wanted to make some things that were DIY but on the easy side.  Something that anyone can make, and something that was super cheap.  You  see that big flag on the wall, I made that for $7!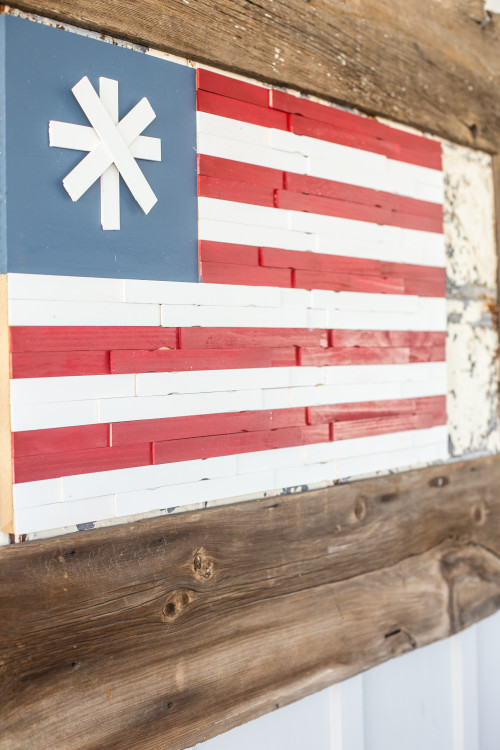 And the glass candles on the table?  Some cost $1, some were a whole whopping $2.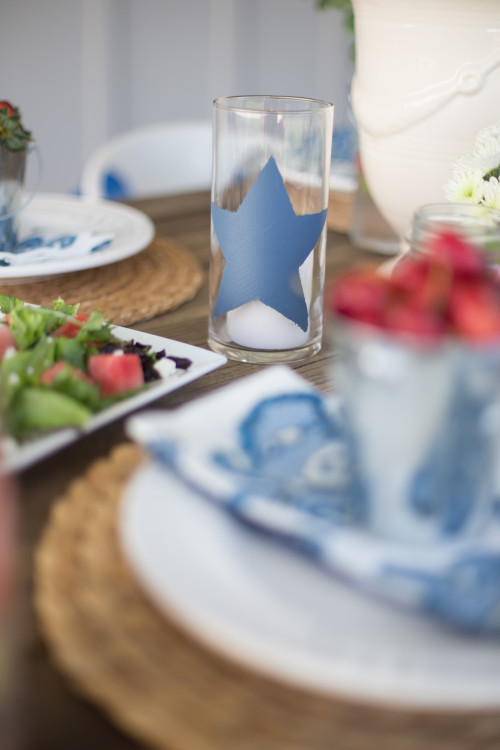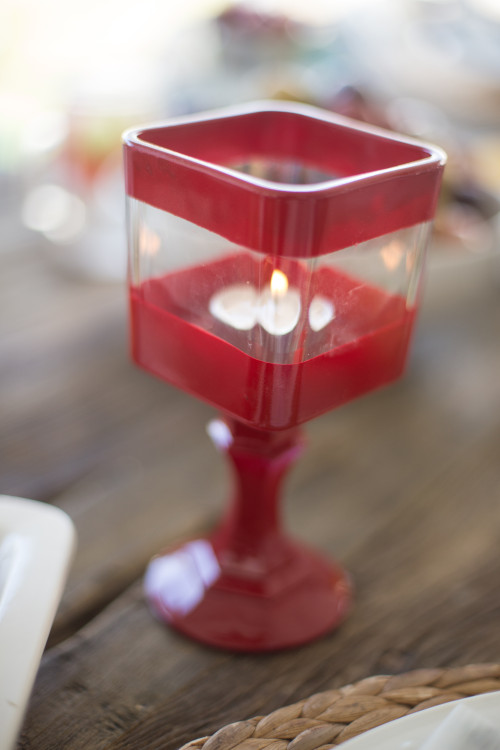 The other talented ladies involved all had their own specialties.  The amazing food was all done by Baked by Joanna. She had a little something of everything, and is sharing all the recipes coming up on her blog.  The crafts for the table were done by the adorable Kim from A Night Owl blog.  Her site is full of fun and easy tutorials, so definitely check it out.  The fashion for kids and adults was styled by Salt and Pepper Moms.  Those ladies are incredible about being able to pull an outfit together for a kid, and on the cheap! And the rockstar that put it all together, styled and photographed everything, is Just Destiny Mag.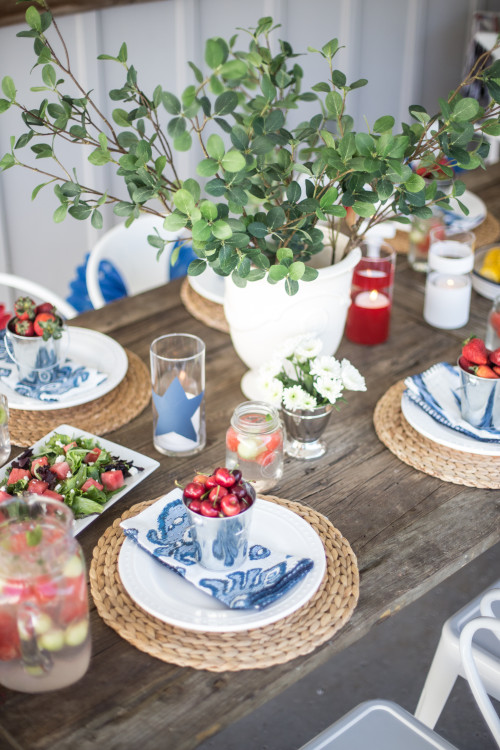 The photo-shoot took place at one of my great friends homes, and they are the insane talent behind Rafterhouse.  Have you guys ever checked out their homes?  If you live in AZ, you absolutely have to look in to their homes.  Every.single.home they create seriously takes my breathe away.  I love that they are able to tie together industrial, traditional, and farmhouse all in one.
To see a full recap on the party, with a whole lot more detailed shots of the table and the adorable kids that attended, go check out Just Destiny Mag.  I will be doing full tutorials on the flag and patriotic candles later on DBD.