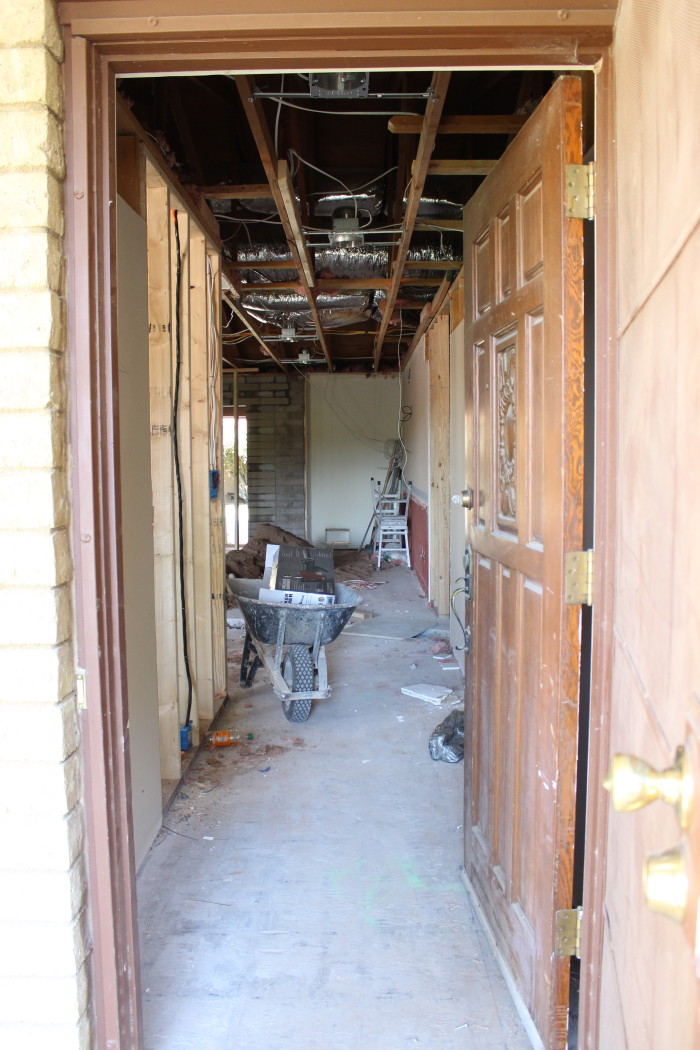 Oh hi there, and welcome to the home as it is currently! A little crazy looking right? It always gets way worse before it gets better, I promise!
The home is finished with demo- hallelujah! And today I am going to walk you around and show you a few things we have knocked down, taken out, and switched up. This home definitely needed some things to be changed around, and we were happy to oblige. Because what is better than a drastic difference of a Before and After?!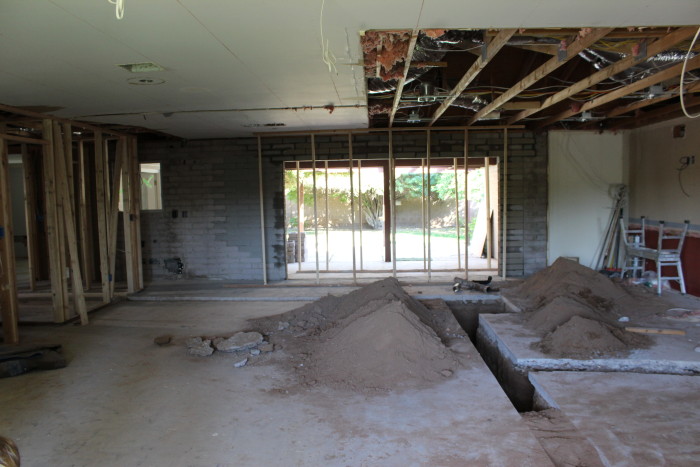 Here we knocked out some walls and unfortunately took out the fireplace. I am neverrrrr one for taking out a fireplace, but in this home, it just didn't make sense from any angel we tried to approach it. Such a bummer. But by taking it out, it allowed us to create a true open concept for the living space, and that was well worth it.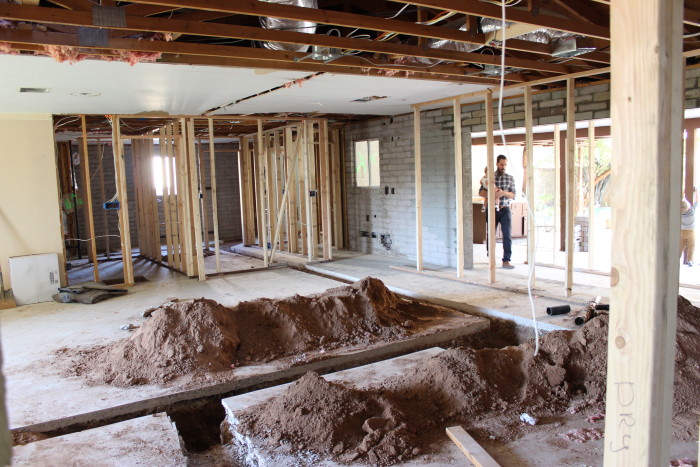 What you are looking at here is part of the living space, and then in the back is where the laundry room and master bedroom are. It is the best being able to add on a true master suite to homes, so we are super excited to make this one beautiful and luxurious.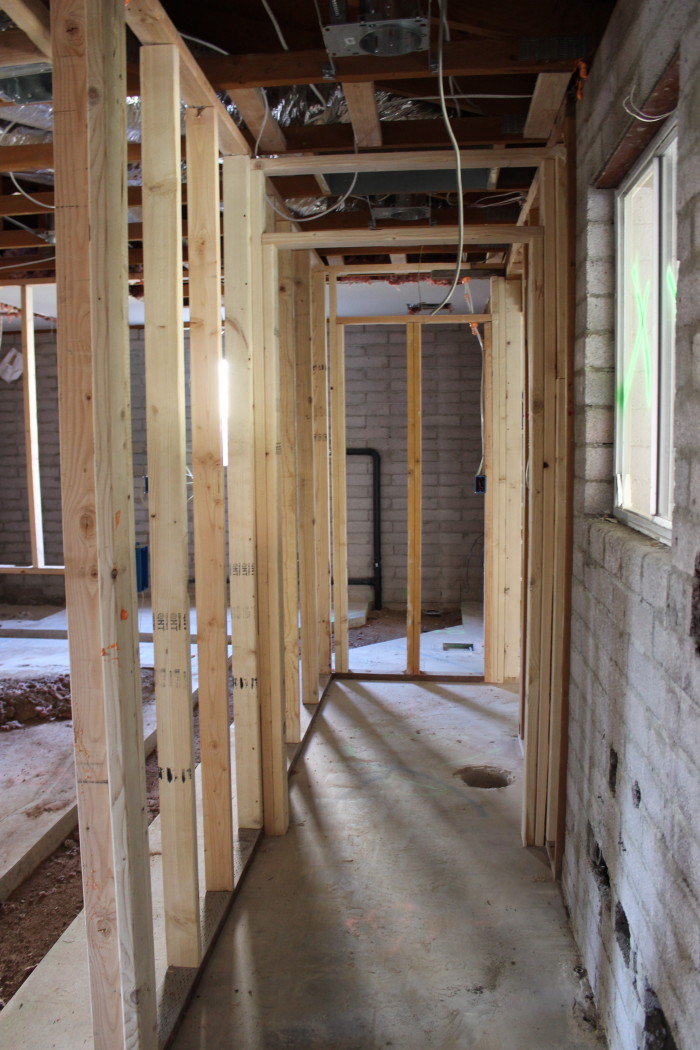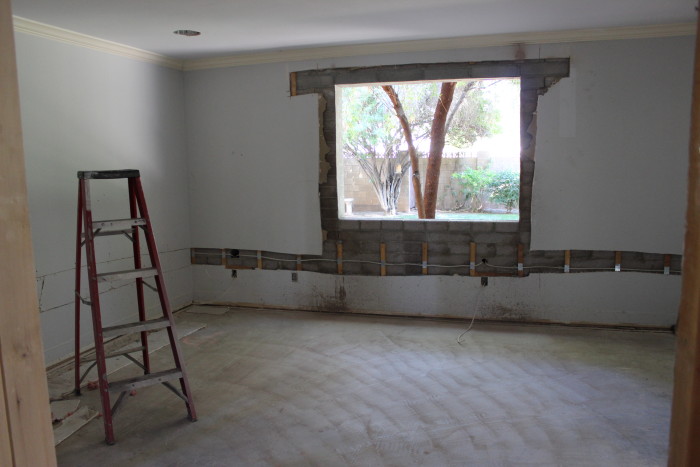 That hallway leads you to the master, and then there is the stunner on the bottom. While it doesn't quite look like much right now, it will be amazing when finished. A good sized room, a big bathroom, and awesome walk in closet- what all girls dreams are made of;)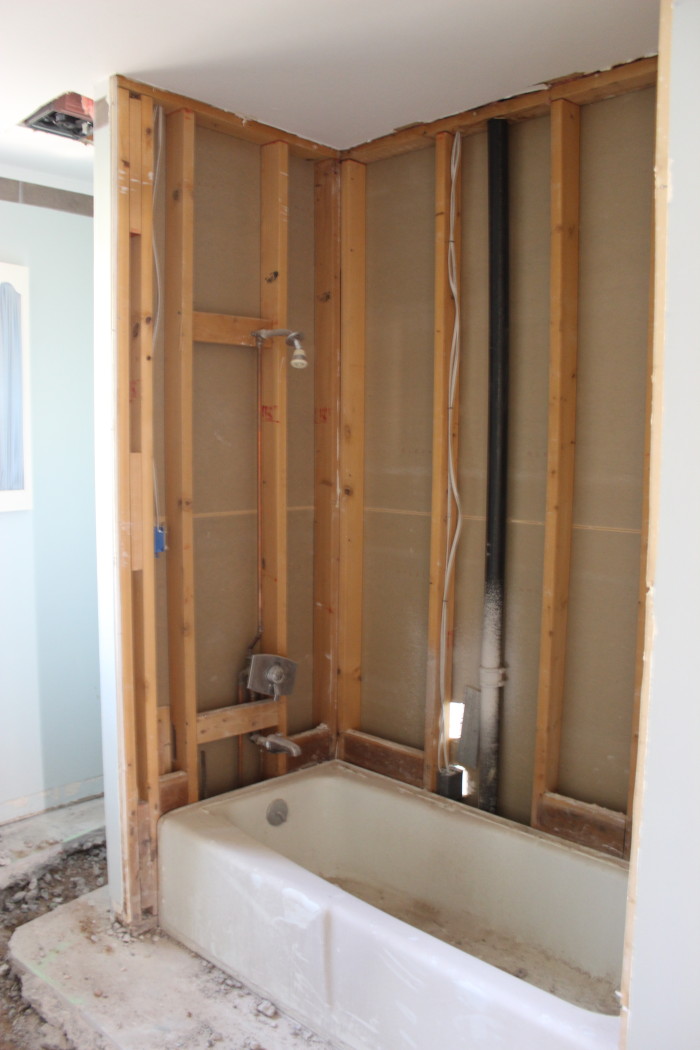 That is the current state of the hall bathroom. Don't you just want to take a nice long soak in it right now?!
This week they have started putting up the drywall, which for me- thats the best part..other than the end obviously. The drywall is when it becomes easy for everyone to see the vision of the home, instead of it just being you sounding like you are crazy for loving a mess! I can't wait to show y'all next Friday. In the meantime, have a great weekend! We have a kid free Saturday afternoon and night, and we are just a little bit excited about it!