With tomorrow being September 1st, that gives us all free reign on thinking and doing all things Fall, right?! While it is still miserably hot here in Phoenix, I still can't get Fall off the brain. And with Fall comes Thanksgiving, and about a million and one other large events. Dinner parties, holiday parties, large parties are everywhere. To help keep costs down, but keep the cute factor up, I made the most simple DIY silverware holder ever! I thought our previous silverware napkin holder was easy, but this is a whole new level.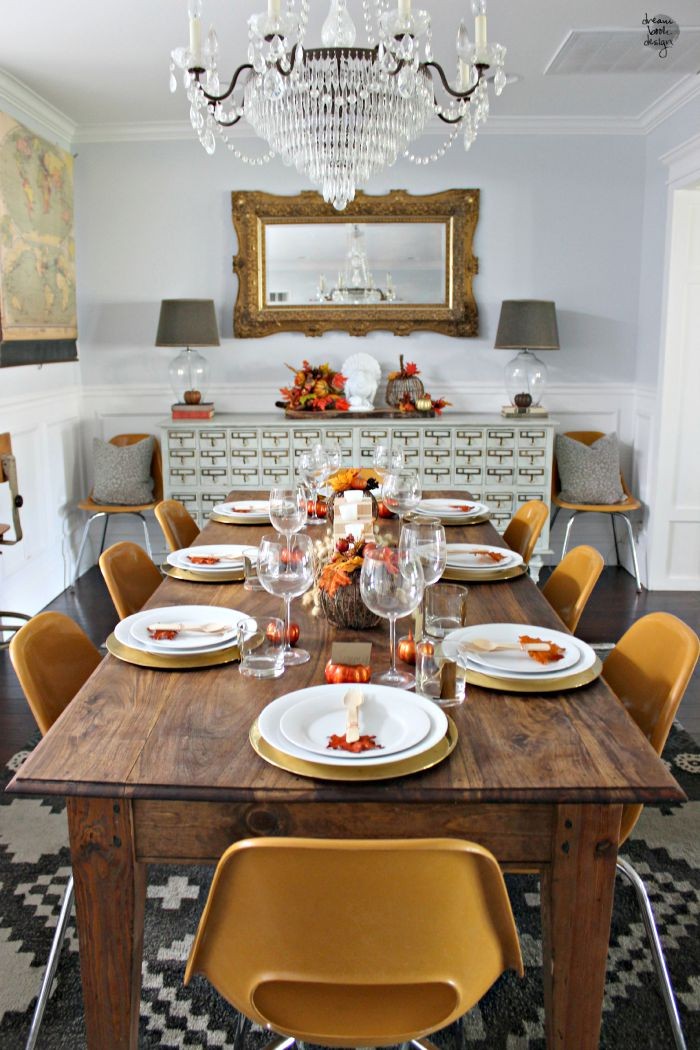 You see, we host Thanksgiving every year for both sides of our families, which equals a whole lot of people. This year I am getting a head start on prepping since I just completed my Home Depot Style Challenge, and I had my Dining Room! I am hoping by getting a ton of stuff done ahead of time, that way when Thanksgiving is actually here it can be a time of relaxing and good food.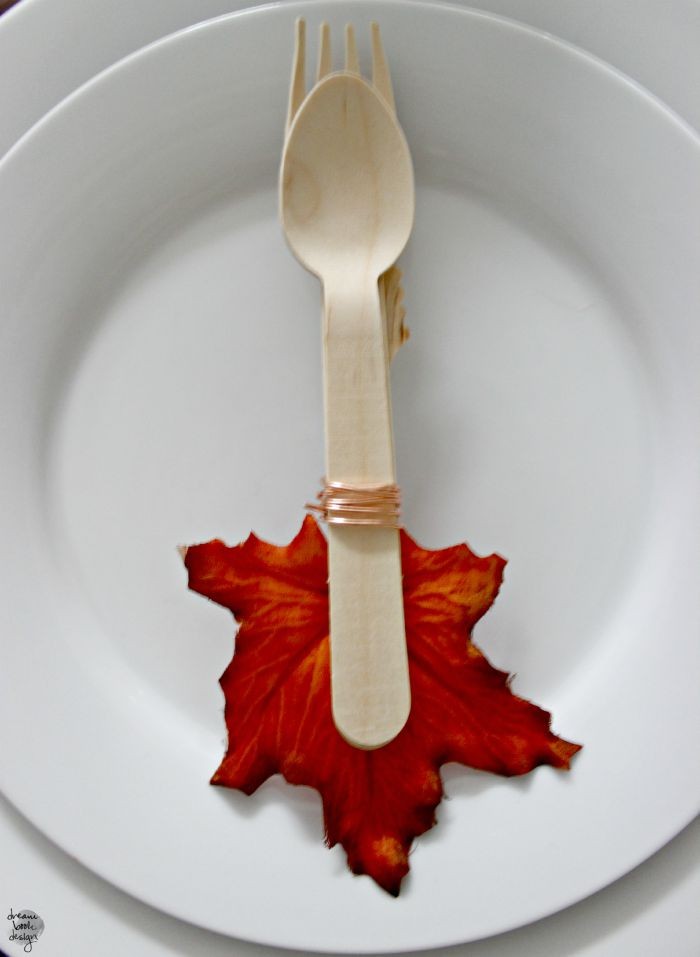 For a silverware holder this year I used an unexpected element- and it was super cheap and worked out perfectly.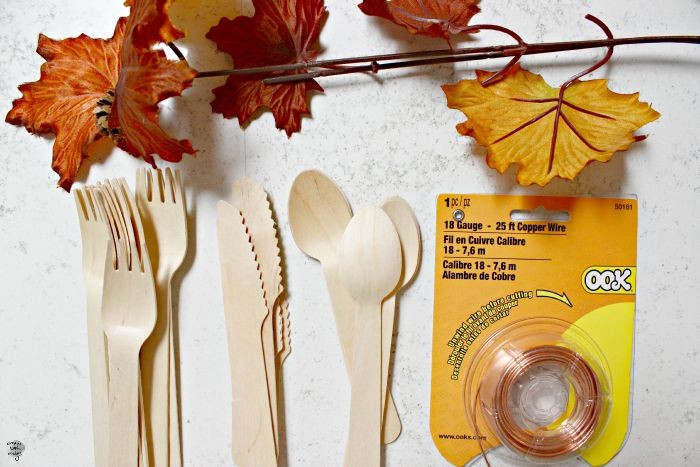 I ran to Home Depot and grabbed a pack of 18 gauge copper wire and went to town! The bamboo silverware is from here, and is so cute for when you need a ton of silverware. 100 pieces for under $10!? Perfect! I loved the unexpected element of Copper, but still wanted something that screamed Fall with them, so I added a Fall leaf to each silverware set.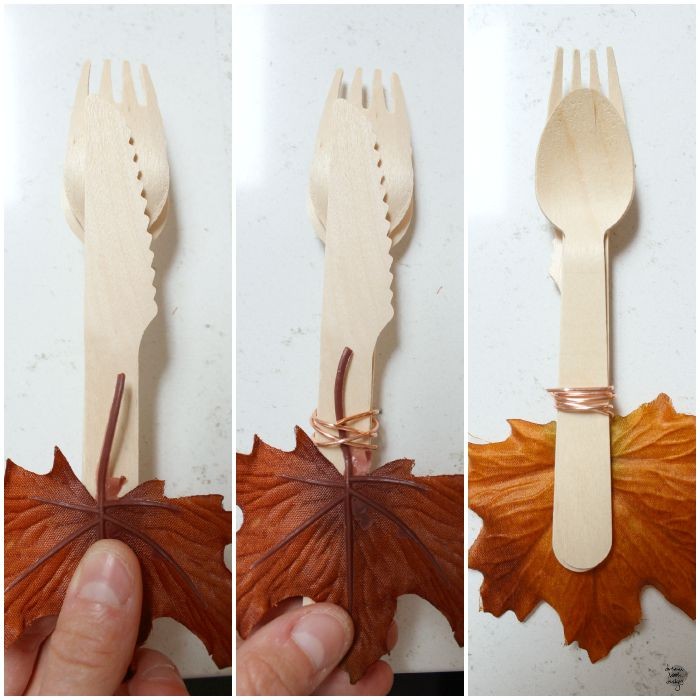 The wire holds it all together tight enough to where nothing slips out, but not so tight that you cant pull each piece out. I love the look of mixing metals, so having this copper on the beautiful brass antique chargers I borrowed was awesome.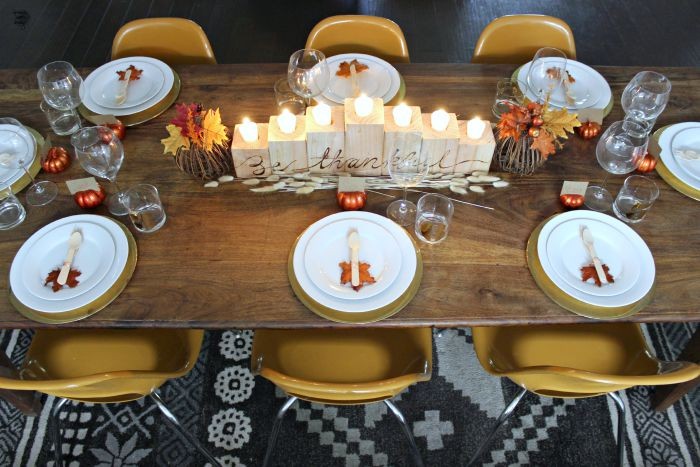 What do you think? If you create something like this- leave it in a comment or share with me on FB. I would love to see your creations!