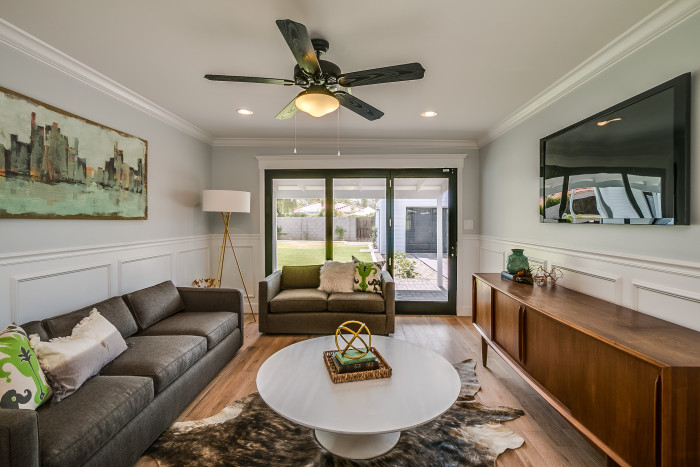 Hooray for another Flip it Friday post..and to start this one off- I want to share some exciting news! The Double Dormer is officially SOLD. S.O.L.D. It actually sold within the first two days on the market, but we kept it hush-hush until everything was finalized. And it is now!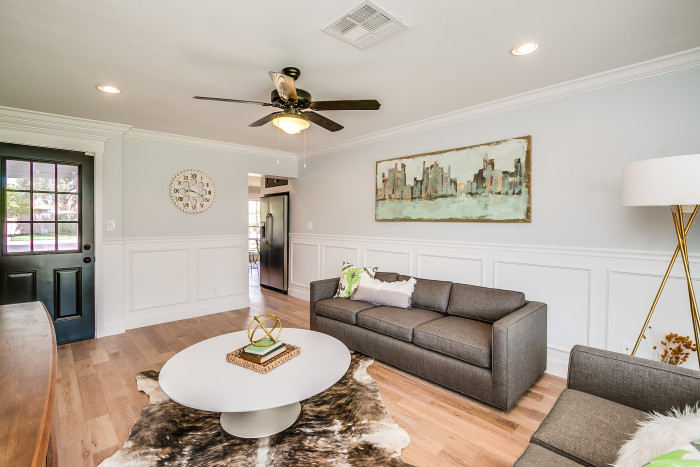 So now I want to show you around the rest of the house. Today, the Family Room. This room is right off of the kitchen, and leads you to the back yard. It also has a door to the carport on the front wall.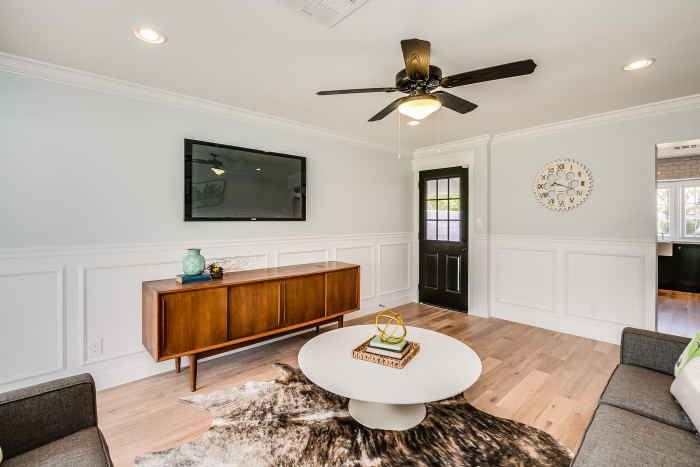 I think my favorite part of this room has to be the wall of windows. These are actually original to the house, we just replaced the glass and painted them a bold glossy black.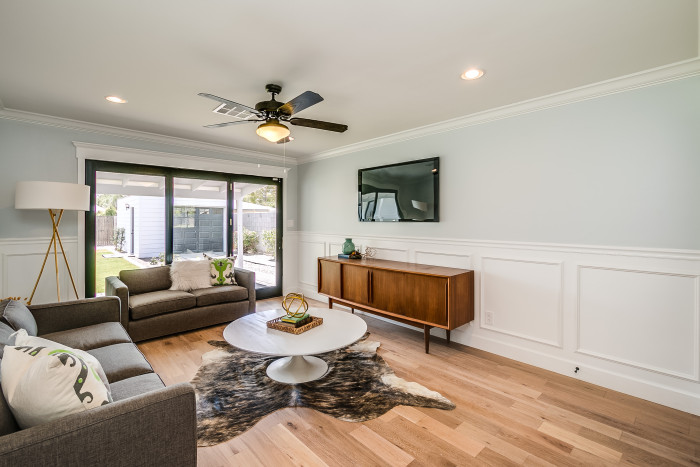 A lot of you have asked if these are actually sliders, and they are not. The two spots on the left are stationary, and the far right is the actual door leading to the back.
We carried the wainscoting in to this room as well, which makes this room seem just as part of the rest of the house as the main open area! The room is a great size for being able to have a big family, or even a party, relax comfortably and watch a Football game. That is if you are in to that sort of thing;)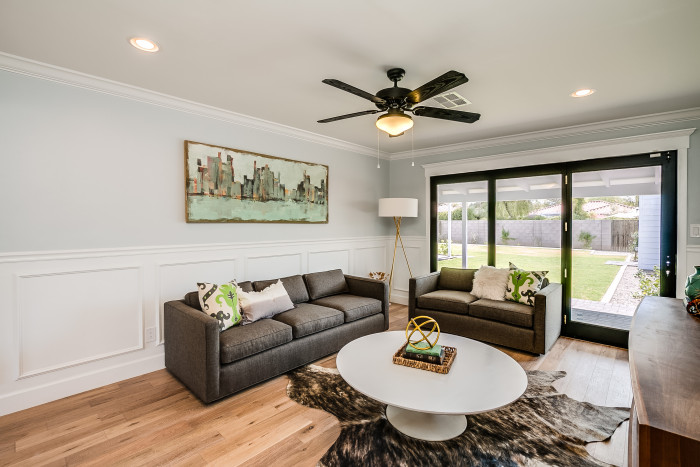 I envision not only people being in the room itself to hang, but also to have that back door open often. The immediate back patio is nice and covered and is large enough to have another big dining table out there on one side, and furniture on the other. How rad would it be to totally extend that living space by making the patio another functioning space?!
That is it for the Family Room. Cant wait to show you all more next week! In the mean time, have a great weekend. Hope you all get some relaxing time in.
To see more on this home, check it out here: The very beginning of the home, Exterior Inspiration, Progress throughout, and some details on the wainscoting. Also, here was the full Reveal, and details on the Living Room. You can also see some of our past flips by clicking the tag below called Home Flip. Hope you love it!