Do you guys know those material things in life that you just really, really, want- but for whatever reason you just can't seem to pull the trigger on it? For me, that was getting the boys a bike trailer. You see, heres a very embarrassing fact about me. I used to ride my bike like any other little kid. I would stay out till dark riding through my neighborhood, and never had any issues. But then, for whatever reason- there was a gap of about 6 years where I never rode a bike. And then I got this seriously weird phobia that if I got on one, I wouldn't know how to ride and I would fall off. It lasted for awhile. One day Jeremy finally got me out of my own head by finding me a rad vintage bike for $10 at a garage sale!
I got on, was a little wobbly at first, but then was great! Finally I was over that phobia, but then I thought I wasn't good enough still to ride with having my kids in a trailer behind me. SO, now 3 1/2 years later I am proud to say that not only do I ride a bike, I also can confidently and so easily pull my kids along! I don't know if all trailers are this easy, but oh my gosh- the Schwinn Double Trailblazer from Kohls makes pulling them a dream!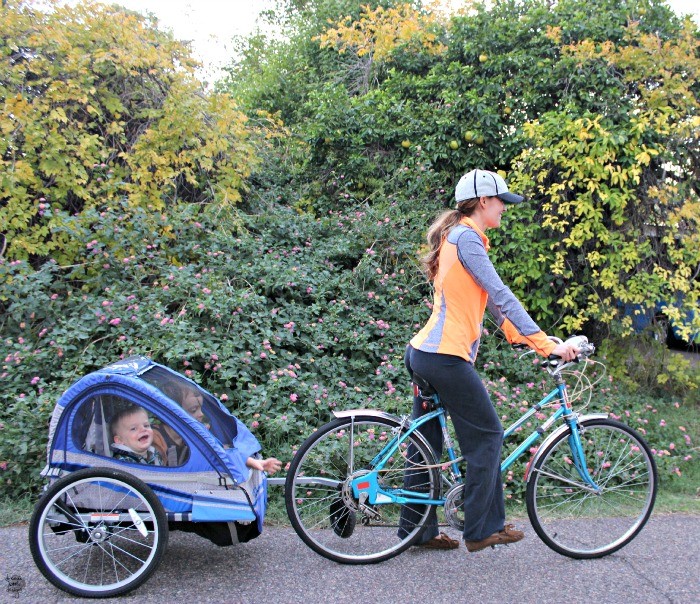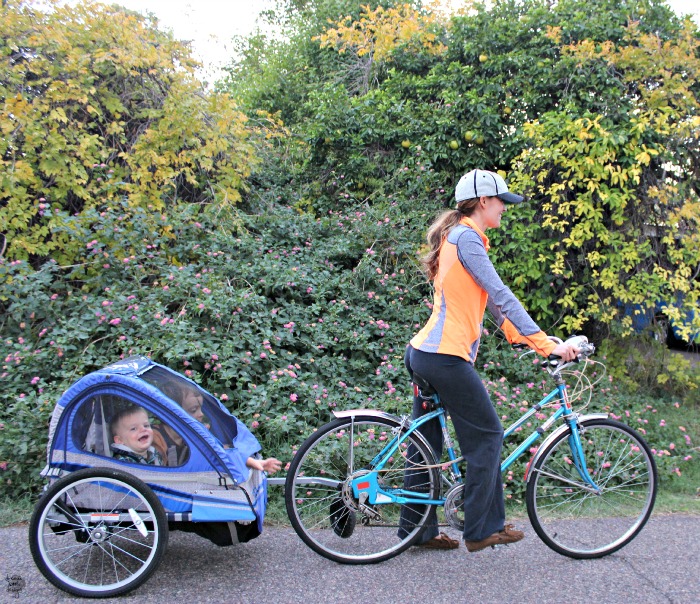 I have taken approximately two spinning classes in my life, and don't bike around for long distances much, so to say that I am not 'conditinoed' is an understatement:) But, towing them along, all 75 pounds of them, barely requires any more effort than not towing them! The ride is smooth, easy, and SO fun for all of us. The boys crack up at each other, at watching me, and get to just chill eating snacks.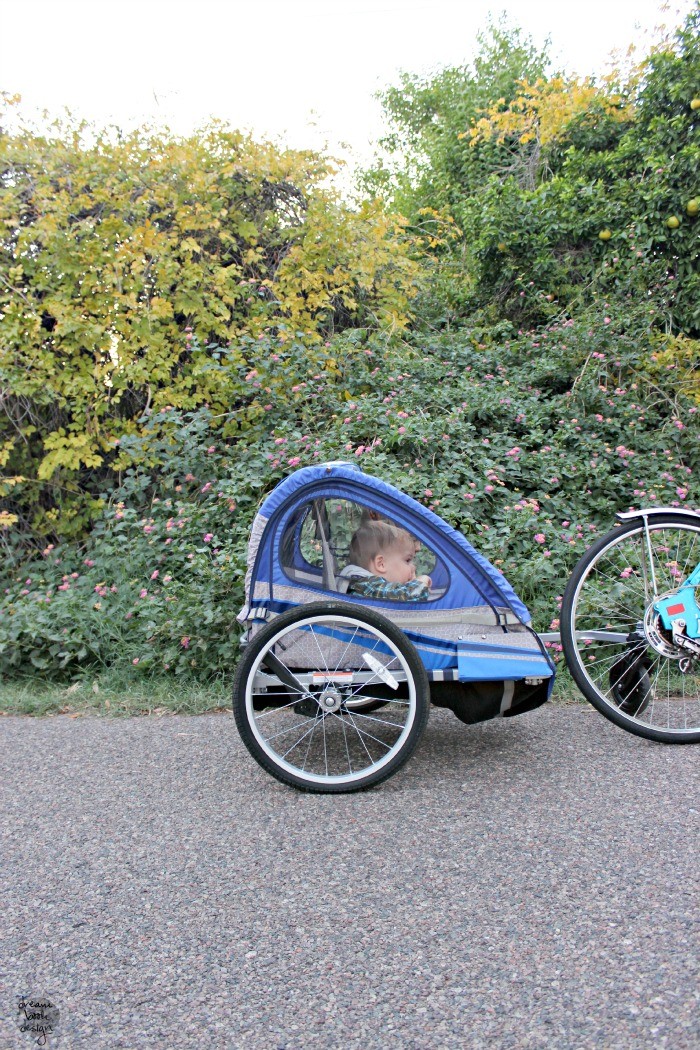 The trailer is awesome for bike rides, but it is also amazing because you can use it as a double stroller as well! I love going on runs, and I haven't been able to take the kids with me forever because I haven't had a legit double jogging stroller. This one is so smooth and the front wheel swivels, which I feel like is a huge game changer. When the front wheel doesn't swivel it makes it much harder to control easily and go anywhere other than just flat cement surfaces.
To turn it in to a stroller you just have to add a handle bar, so it couldn't get easier.
Are you guys ready to the best part of this post? I love this trailer so much that I asked Schwinn if I could get one to give away to you guys! One of you gets to get this bad boy and start enjoying being outside with your kids more, whether it be on the bike, or jogging!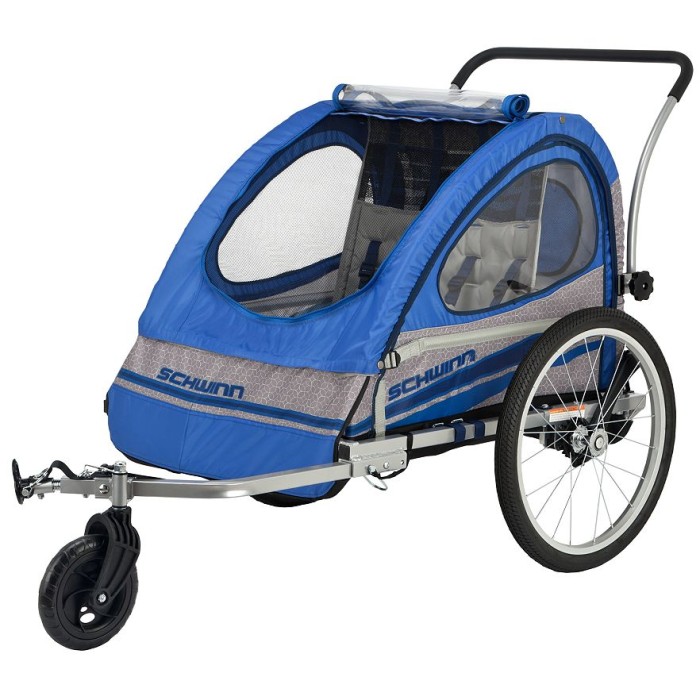 Enter to win the double bike trailer below using Rafflecopter:
a Rafflecopter giveaway

–disclosure: I partnered with Schwinn at Kohls for this review and giveaway. All opinions expressed are my own!