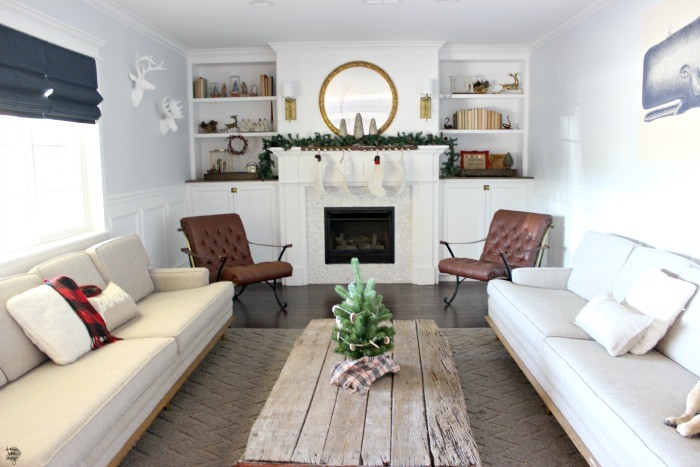 I know y'all some glimpses in to this room when I showed you all about my new amazing fake tree, but I wanted to show the details of the rest of the room. While we have decor up in the rest of the house as well, I for sure love this room most. Not only does it have the tree itself, but it also has the much needed mantel for Santa, and plenty of shelves to fill!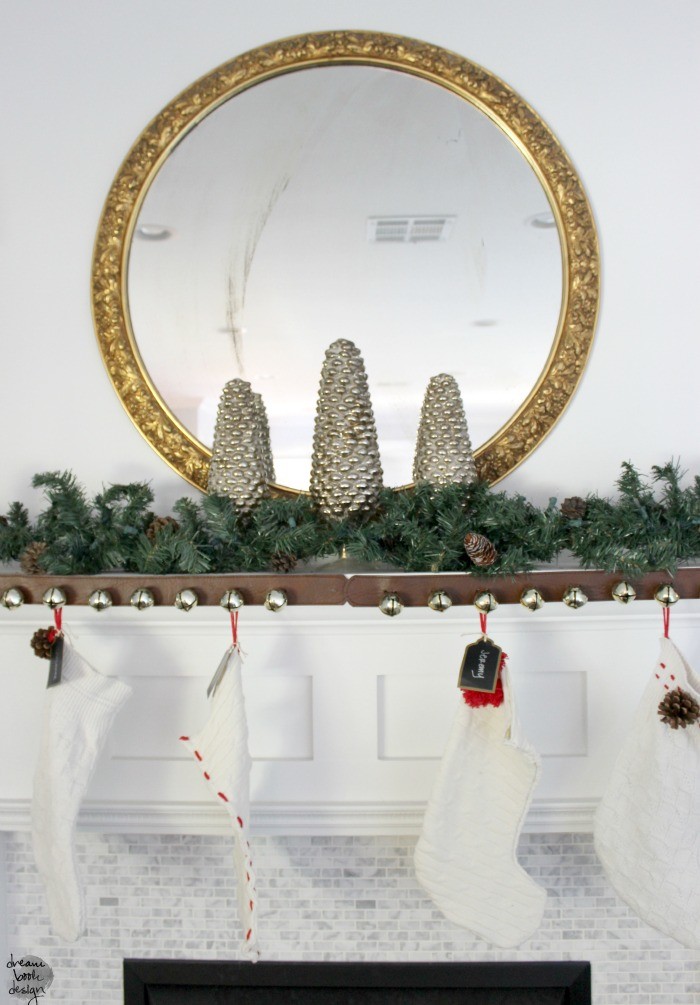 We are still using our DIY sweater stockings that I made in 2013 from sweaters from Goodwill. Those are the best. Something that not only was so cheap in the first place, but ones that I can use for years and years without them going out of style.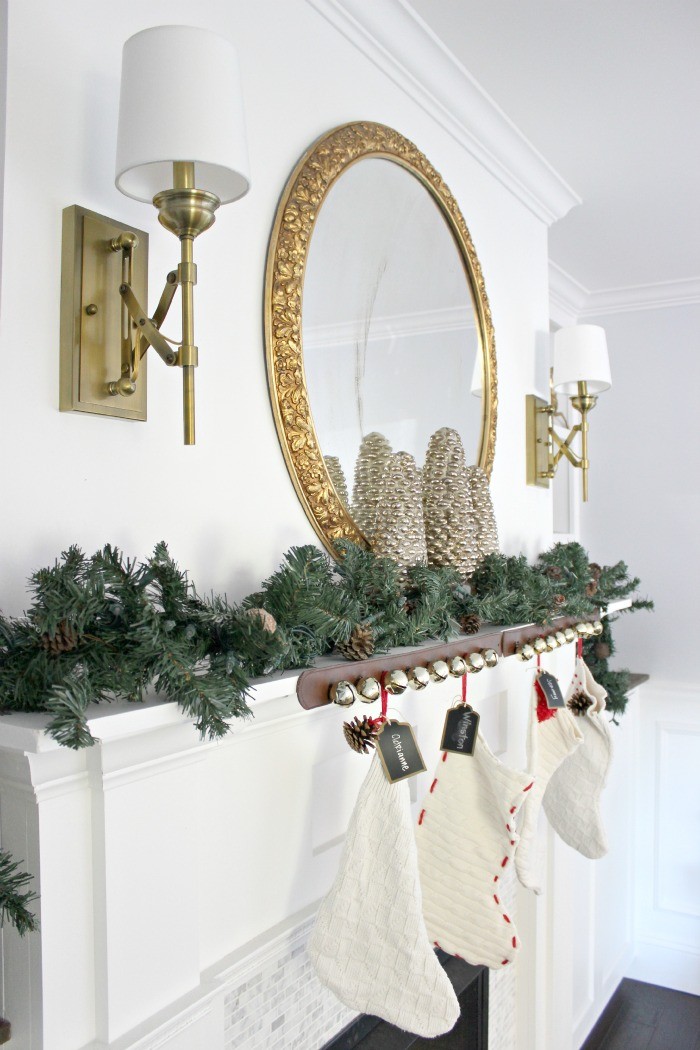 And those big jingle bells, well those were also a Goodwill score and I will forever love them. I am sure that there is a technically correct way to use them, but for me, they are the most perfect thing ever to hold up our stockings!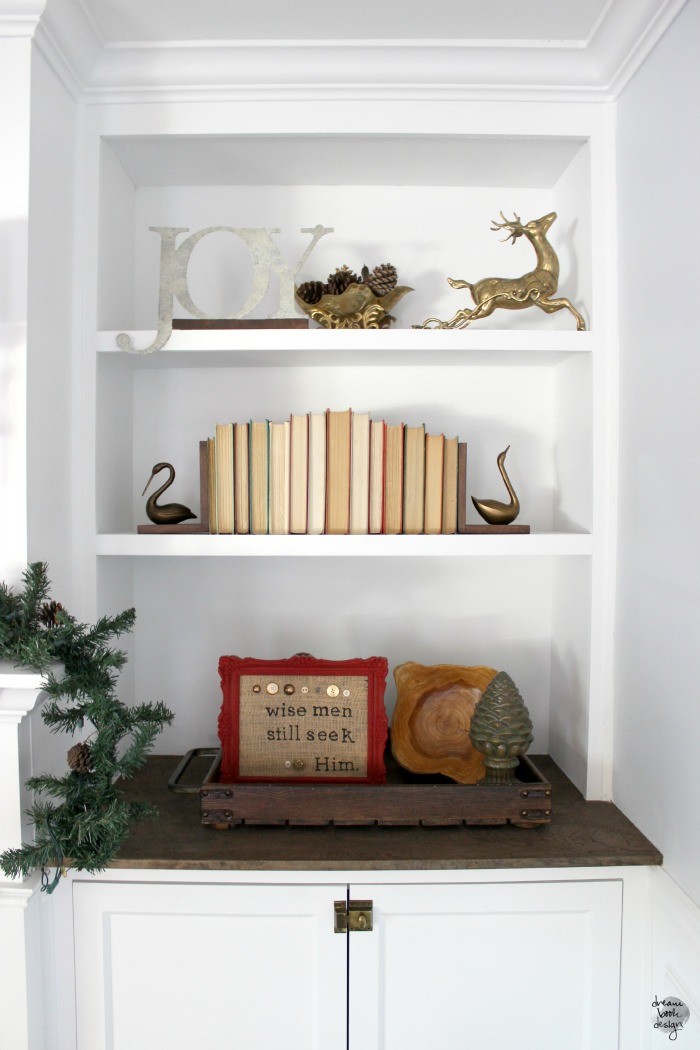 I made the shelves a little different from last year. While it is easy to replicate something year after year, you definitely need something to be different- keep it fun and fresh! I at first gathered all the red and green vintage books we owned and faced them spine out, but it was totally overwhelming. Some of these books are almost 100 years old, so most of the red is totally faded in to an almost orange. By switching the spines to the back it created a nice neutral look that I ended up falling in love with.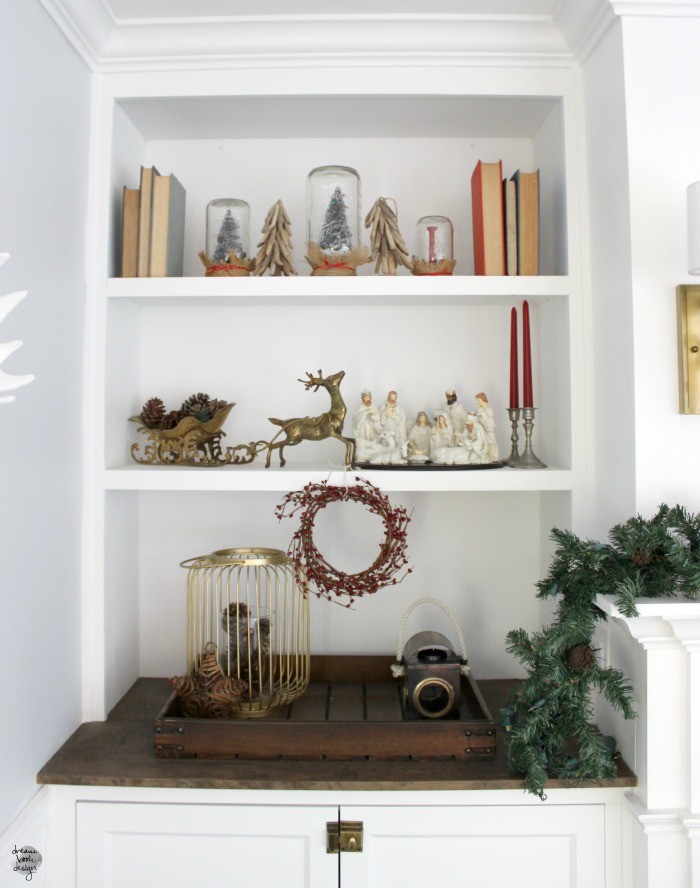 I also moved my beloved Brass reindeer that I scored at an Estate sale probably 7 years ago from our Card Catalog. I will never love a Christmas decoration more than I love those two. And what makes them even better was that the whole set was like $10! Best $10 EVER! I miss going to Estate sales by the way. I used to drive over to Ryan and Kylies house almost every Thursday morning and we would hop in Ryans car and grab coffee and then sale it up for hours! Once we all had kids that definitely changed, and while I wouldn't trade life as it is now, I do miss that fun routine!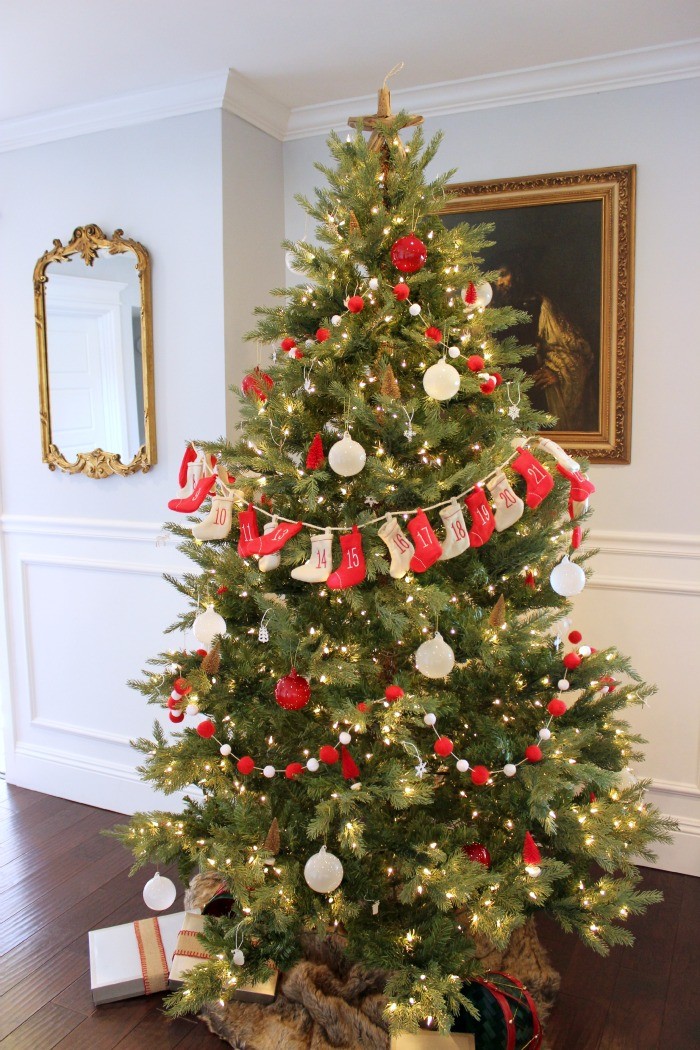 And then our new tree! I love this thing. And I LOVE that I am not having to sweep up pine needles and lay on the floor to fill it with water. I cannot say for sure, but I think I might be a fake tree convert!!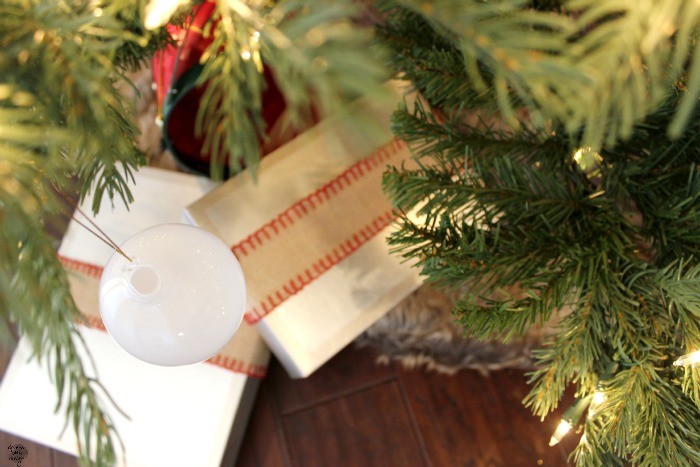 And thats it! I hope you enjoyed seeing our front rooms decor. Also, miracles do happen friends. Winston has only broken one glass ball, and Bray one or two little ornaments. I predicted my tree to have zero ornaments left by now- so #winning. 🙂