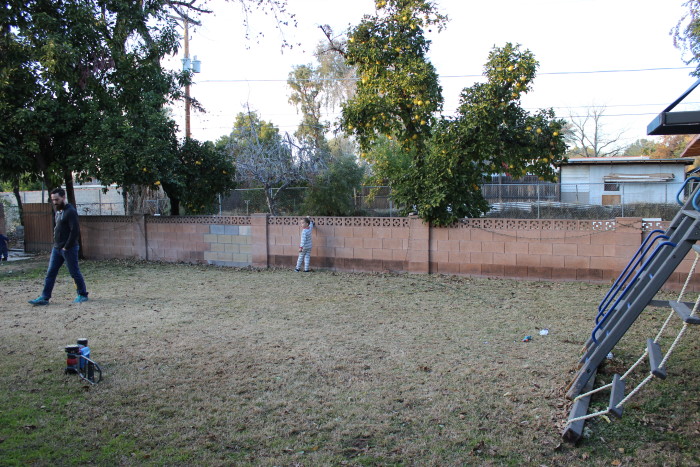 You see that big, multi colored brick wall in our yard? Ya, most people think that that is the end of our yard. BUT what comes as a great surprise is that that wall actually divides up our yard in half. WHY ON EARTH the previous owners put this wall in is beyond us, but there it has remained for the past three years for us. We always knew we would want to take it down, but it has taken us forever because we didn't want to touch it until we were ready to do the whole back yard reno. But then guess what? We still aren't ready to pull the trigger on doing the whole yard- but we started taking the wall down!
This is what the yard looked like before we went sledgehammer happy on it:)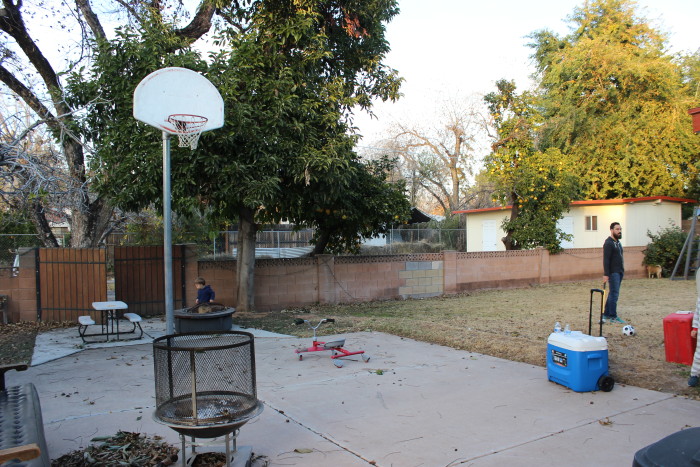 We thought the wall would be a really serious project to take down. Now don't get me wrong, I only did a small amount of the actual knocking down, but it went so much faster than we had anticipated. The cutest part was how both boys were dying to get in on the action. Winston was just a litttleee too small to help, but Bray took a few good swings with Jeremys help.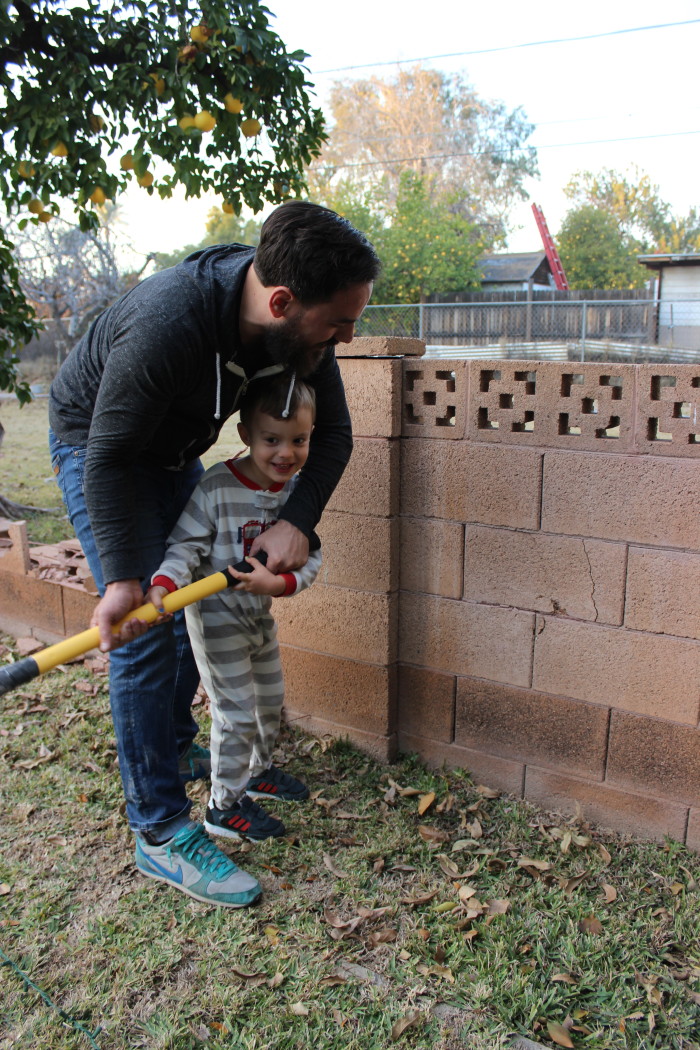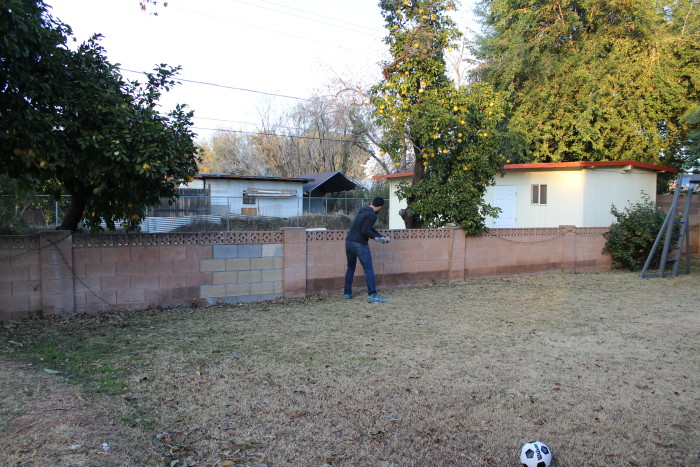 We are hiring some guys to help us with the last few portions and the haul away, but other than that- it was an awesome DIY project.
While we don't have many other plans for the backyard now other than the wall and moving the swing-set, I think just those two things will make a huge impact and I cannot wait to see it all done!!!!
Have any of you started tackling a project that you have been talking about forever?