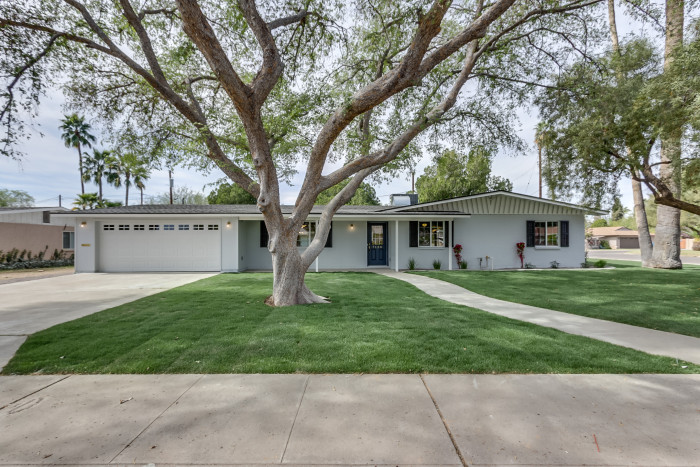 Remember when I said things were moving fast around here these days? Well, they are- and now The Guest House flip is DONE!!!! I haven't even finished showing y'all Willo, but I couldn't wait to show off The Guest House too!
House flipping gives people the opportunity to sell their work to buyers or become landlords and rent out their properties. A lot of people tend to rent their properties to tenants because it offers higher turnover, especially if they have done all their checks and made sure that the tenants have been screened properly using advice from websites like https://www.american-apartment-owners-association.org/tenant-screening/. Flipping houses is a fulfilling experience because it is creating an amazing space out of something that was previously neglected. We opt to sell our houses because we move through projects quite quickly and just do it for the love of design and creativity.
This house flip was quite challenging but I think it will be worth it. If you're not sure what a flip is then it's basically just where you buy a property, make a few quick improvements to it, finish any necessary repairs, and then sell it for profit. There are a few companies that can do this for you such as Elite Home Solutions who Sell your house fast for cash Durham, NC, however, if you fancy giving it a go yourself, you will not regret it!
We've done it a few times before but never on a project this big before. We're now going to put it on market ASAP and see how much we can make off it. From sharing this project, I know a few of you guys flip houses too. If you're looking to sell your Plainville Connecticut home quickly, contact the Garnet Property Group today for a cash offer within 48 hours. When it comes to flipping homes, the faster you can sell the house the better so that's pretty ideal!
I am beyond in love with how this home turned out with our friend John and Brynne. The home was in need of some serious love when we got it. Tons of walls to be knocked down, tons of moving around rooms, etc. As you can imagine, this created quite a lot of mess. Luckily, we used a company like Dumpster & Co. Rochester to hire a dumpster, so we can get rid of all the old plasterboard easily and carry on with the renovation.
When we first got the home, it was very dark and dreary. There was no large open space, everything was very closed off. There was also two main living spaces, but only three bedrooms. We thought that the home was way better off converting that second living space to a giant Master suite, and then becoming a four bedroom. The main living space now is large and so open since we knocked down a lot of walls.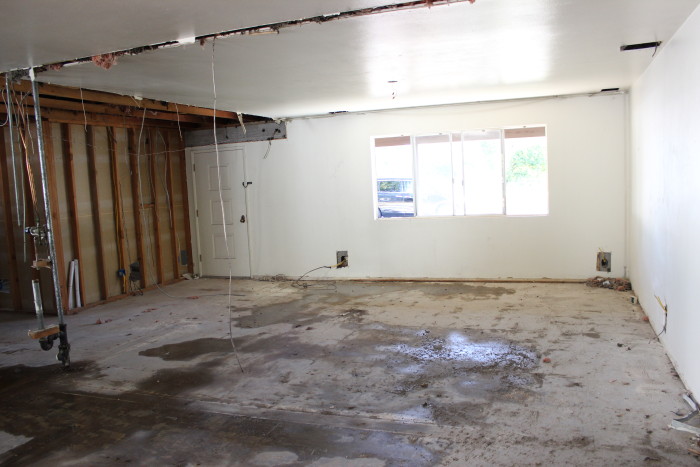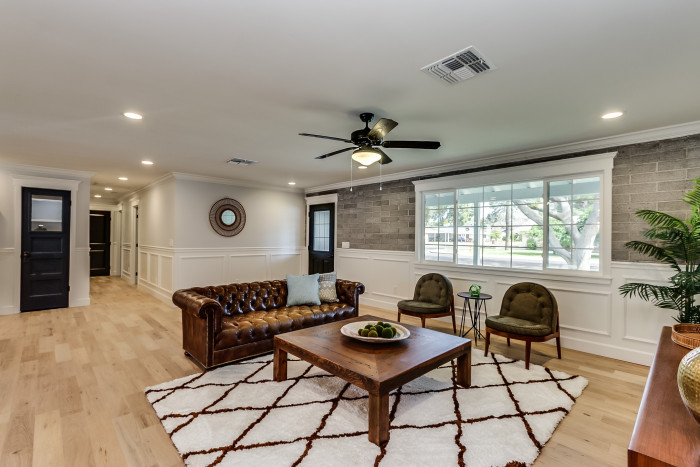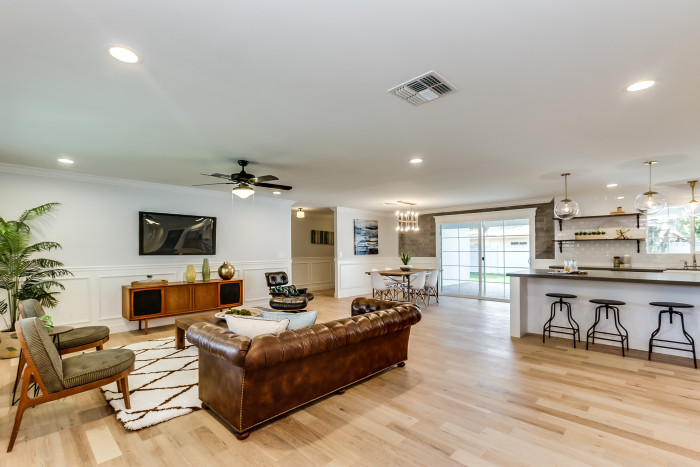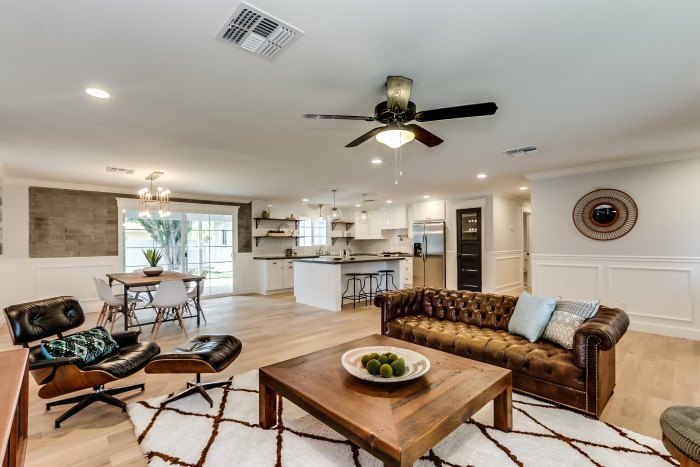 The kitchen took on such a drastic transformation, you wouldn't even believe it. We didn't leave a single thing the same other than the position of the window!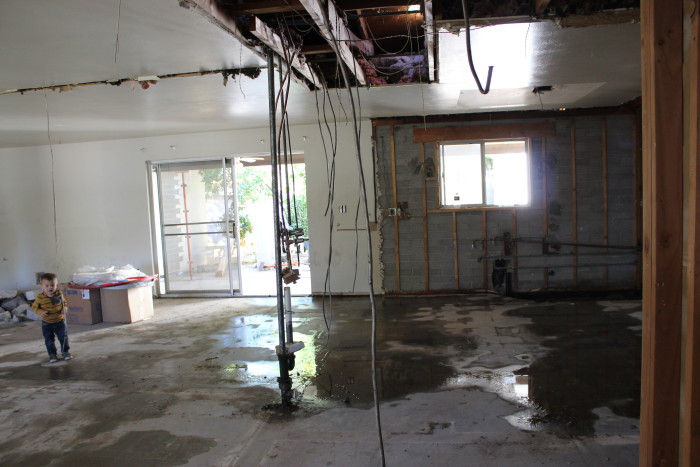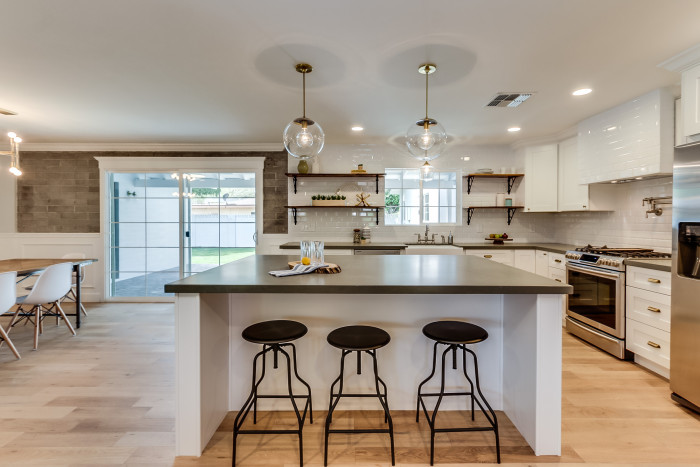 The old kitchen was so enclosed it felt cave like. Once the walls were knocked down we were able to make it all flow seamlessly.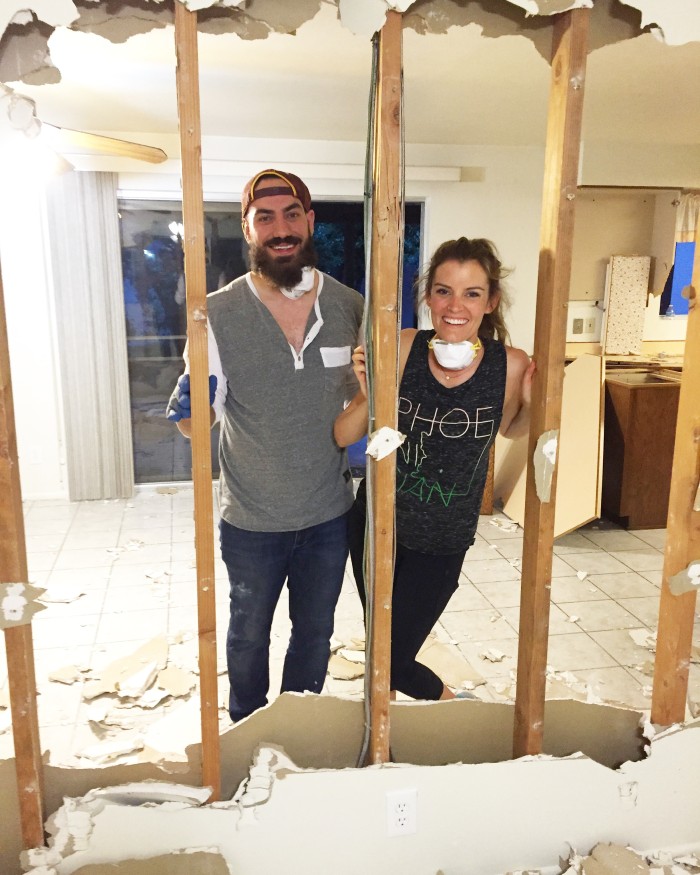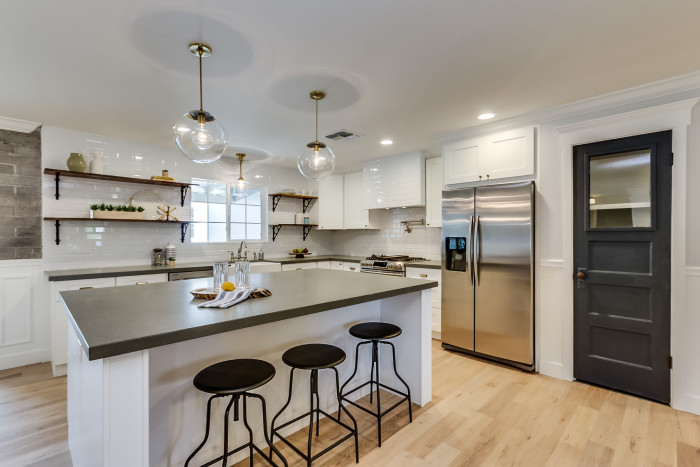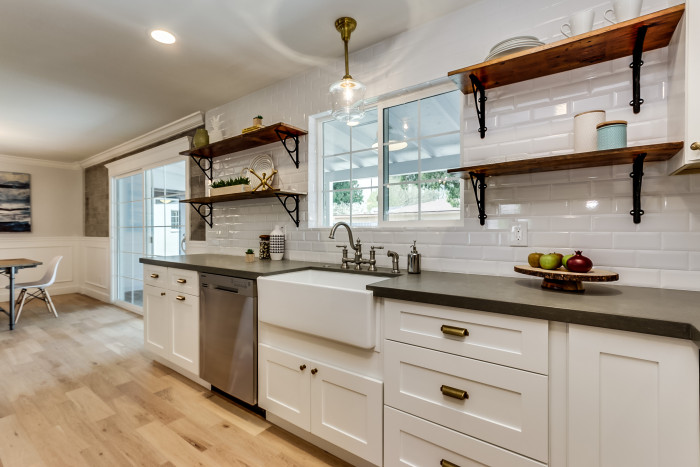 And as always, we love having the Dining Room be open right off the kitchen! Especially when we add a light like that one:)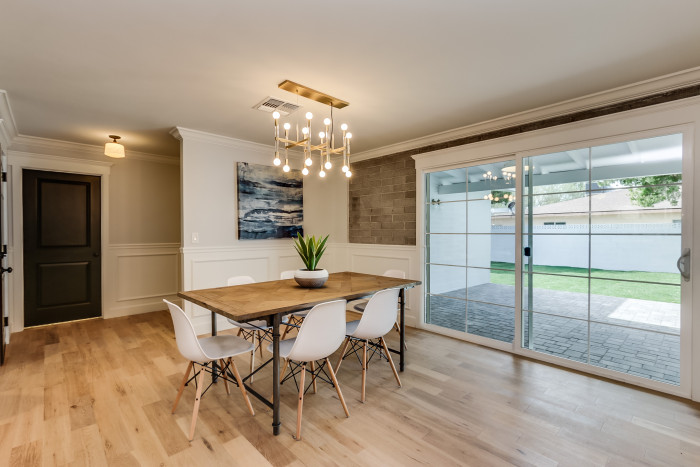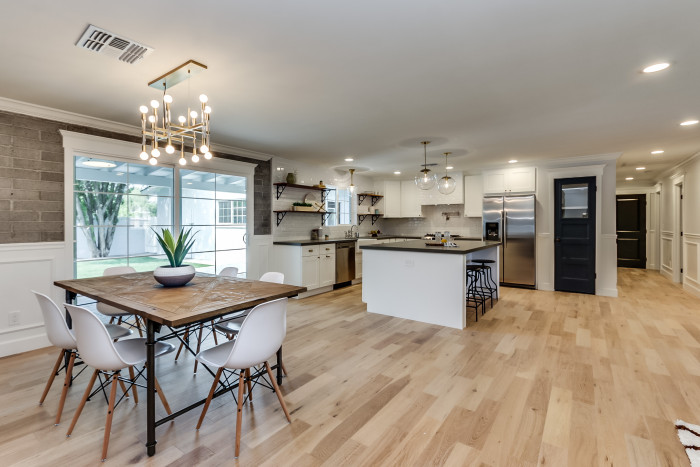 We also created a large laundry room space with the most amazing vintage sink, that we had refinished.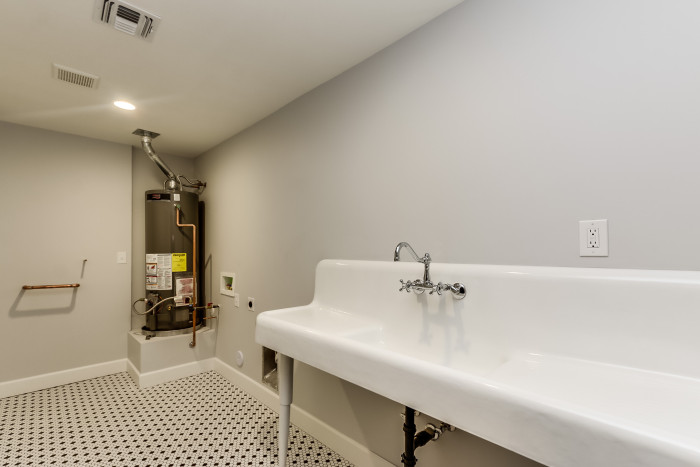 The Master suite is dreamy. That room used to have what can only be descirbed as a rock climbing wall, haha. Now it is open and light, with a huge walk-in closet with fun barn doors. The Master bath is a great size too, with plenty of space for getting ready.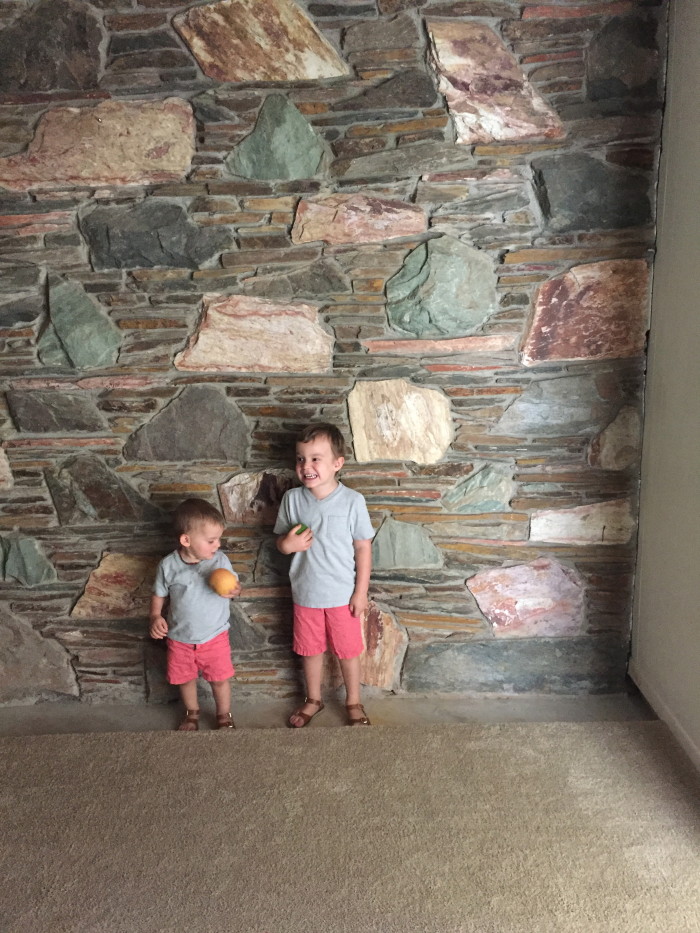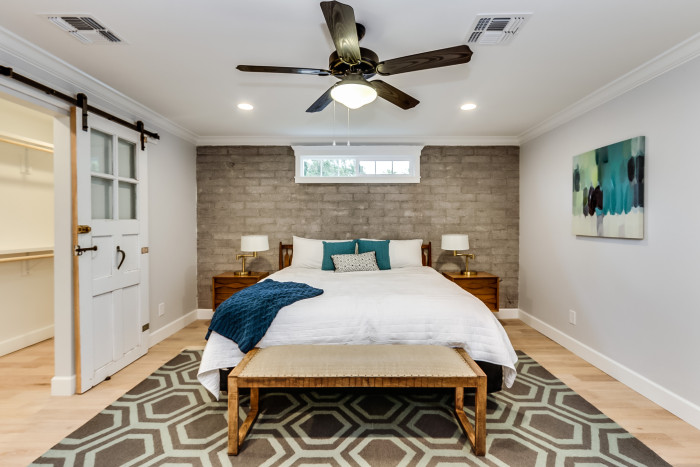 These closet doors in the Master are pretty much the best things ever.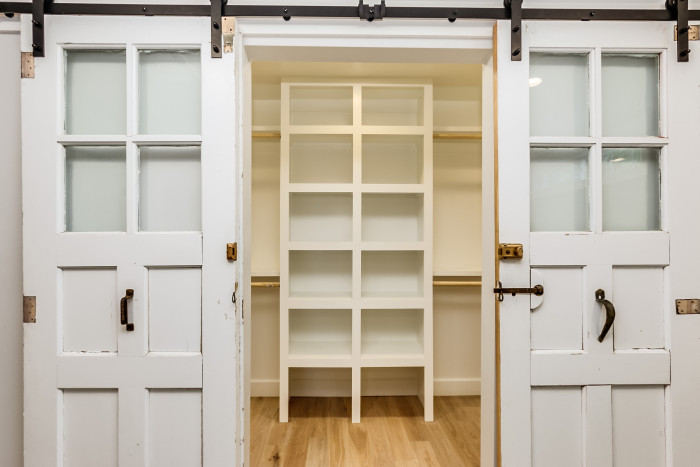 And the Master bath is so classic and grand!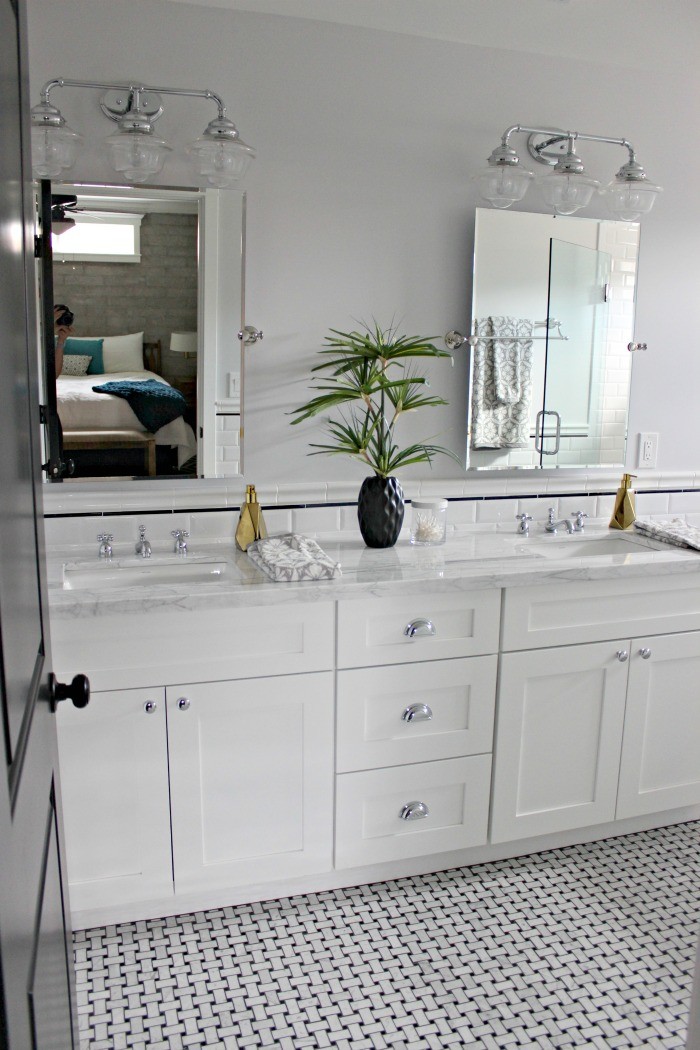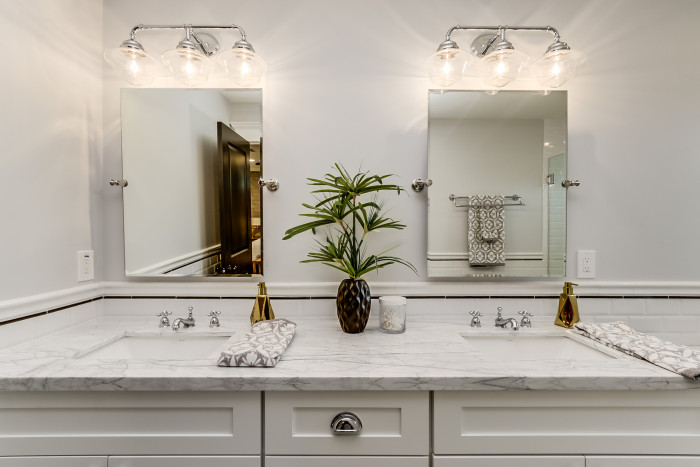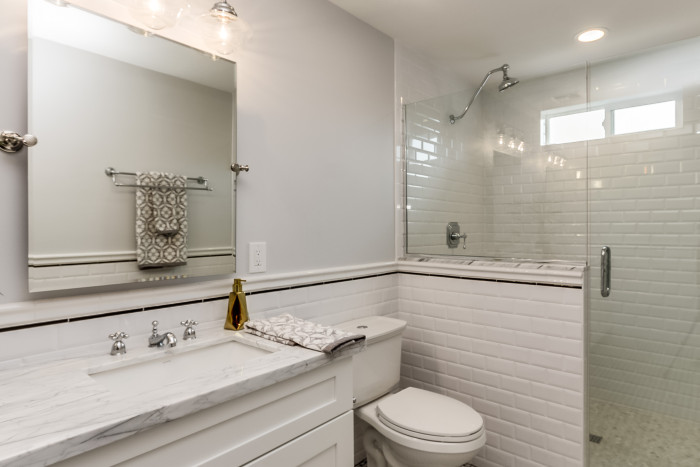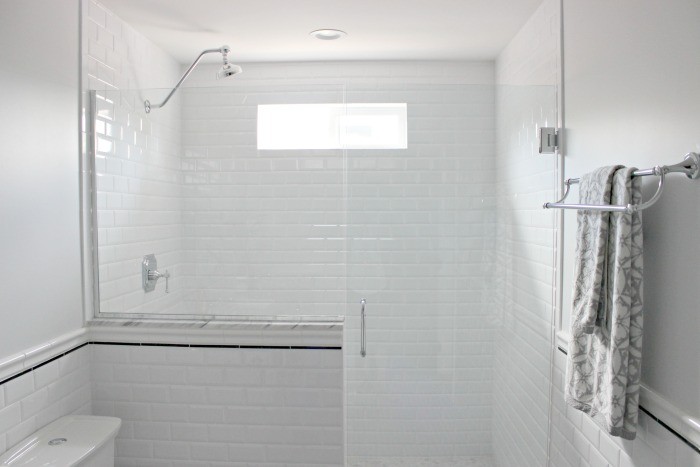 The old Master bedroom is now just a great room with an attached bath.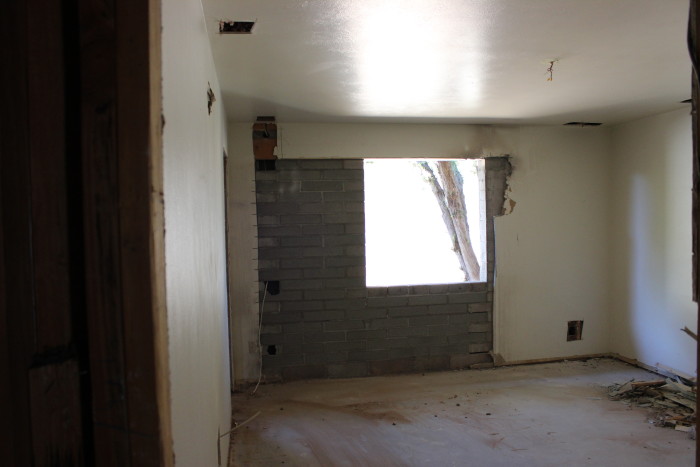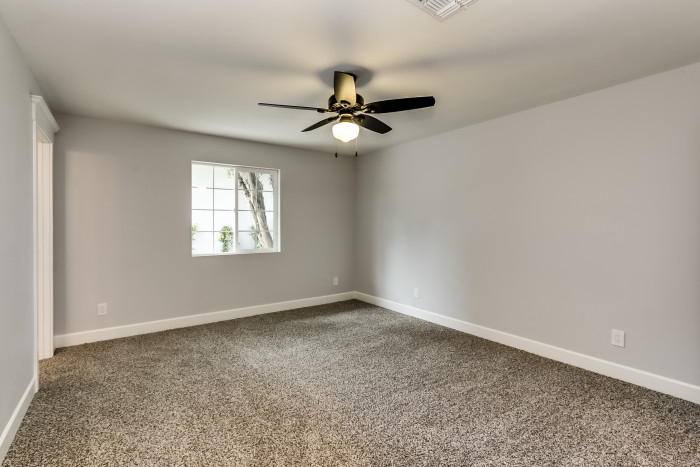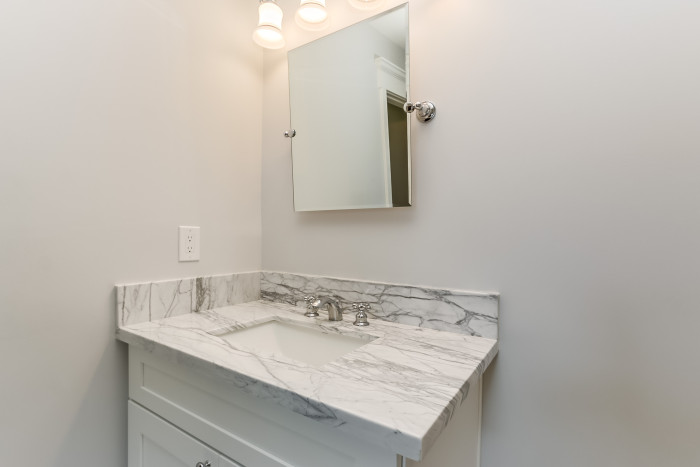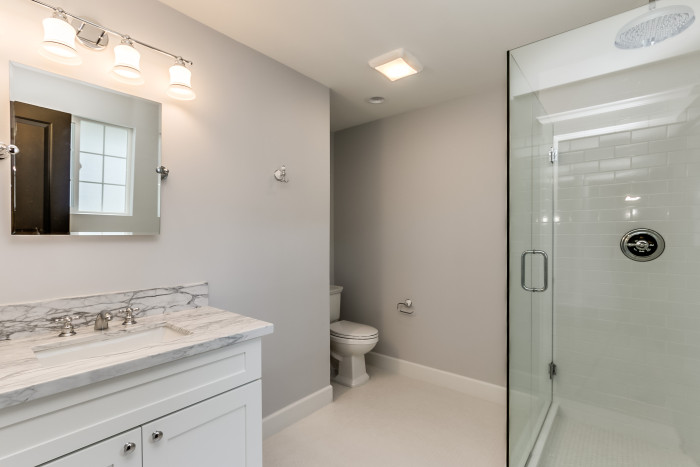 We didn't change the other two rooms too much, since they were in good condition- but we of course added some trim details and new flooring.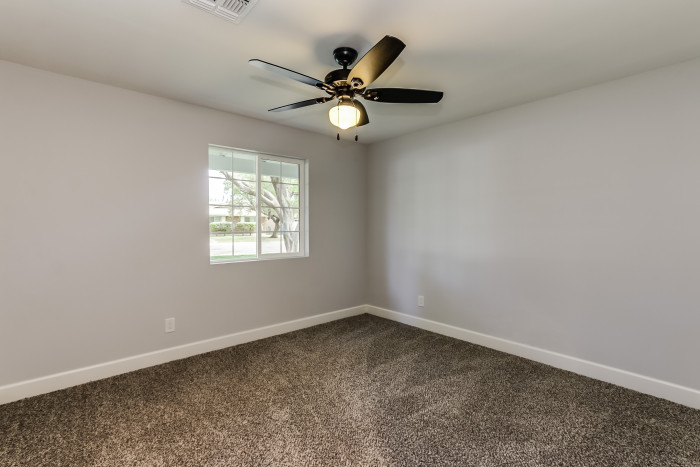 The Hall bath needed a lot of TLC, so we kept things in the same place but replaced it all!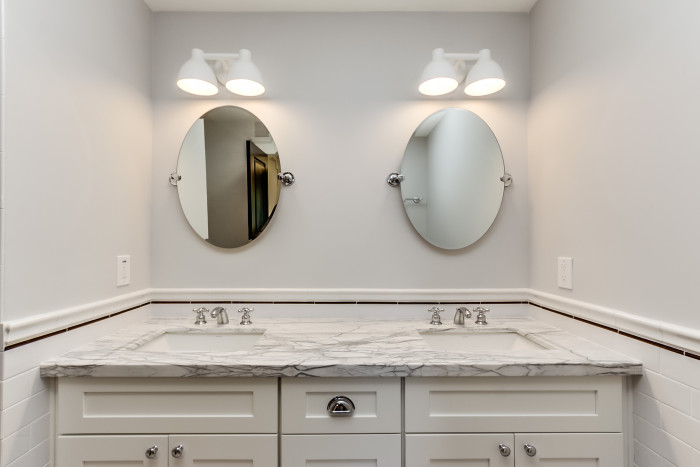 The Guest House portion took on a dramatic change to say the least. It used to be part garage-part workshop. Now it is a fully functioning guest house- complete with a full kitchen!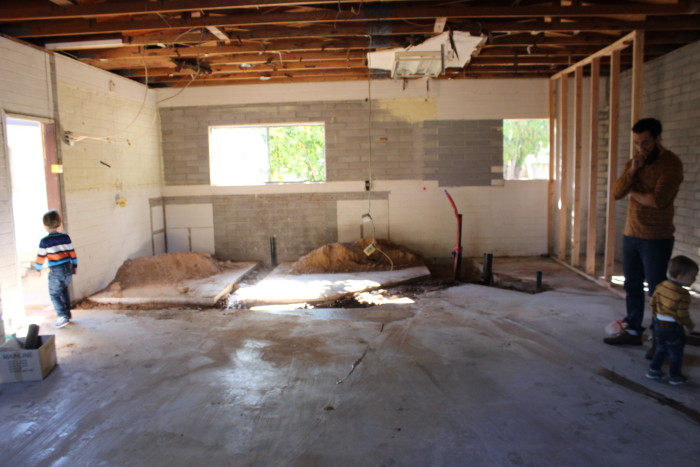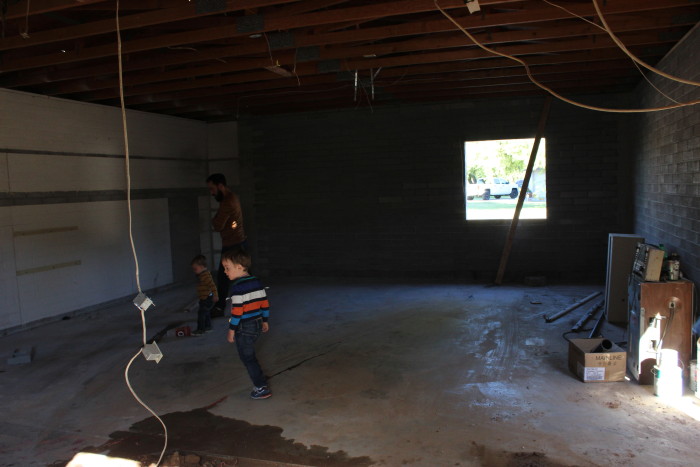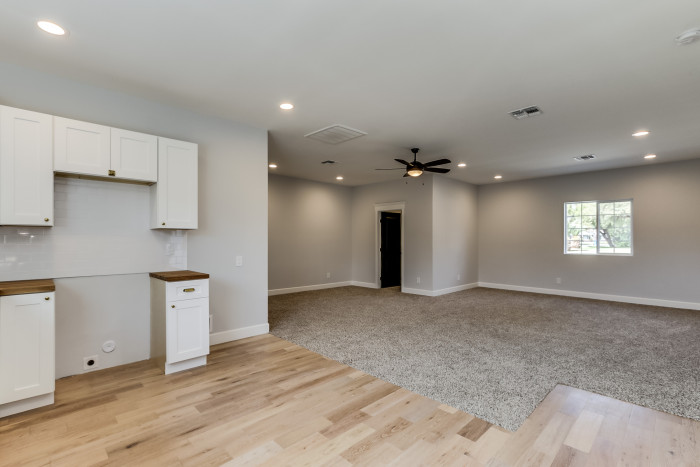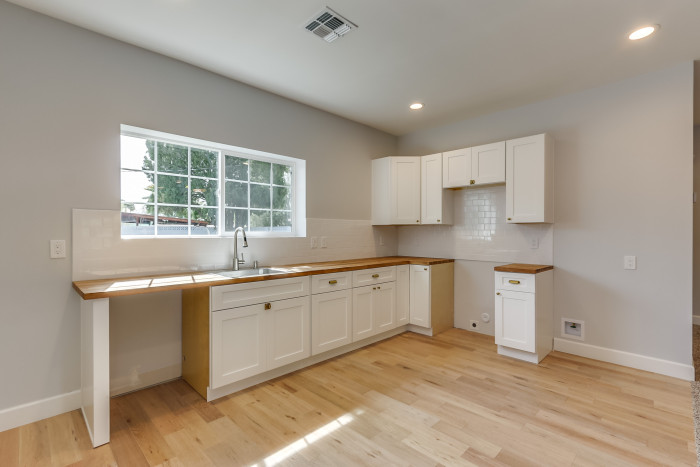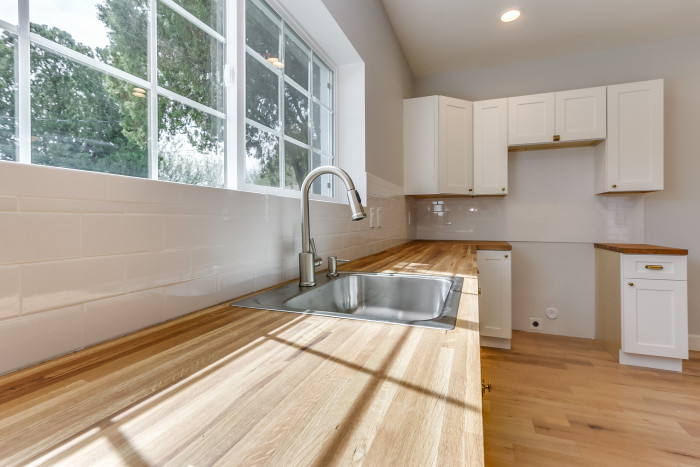 It also has a large walk in closet and full bathroom!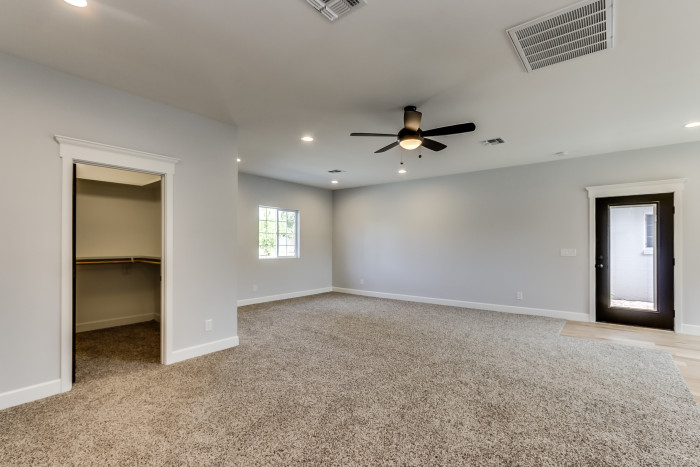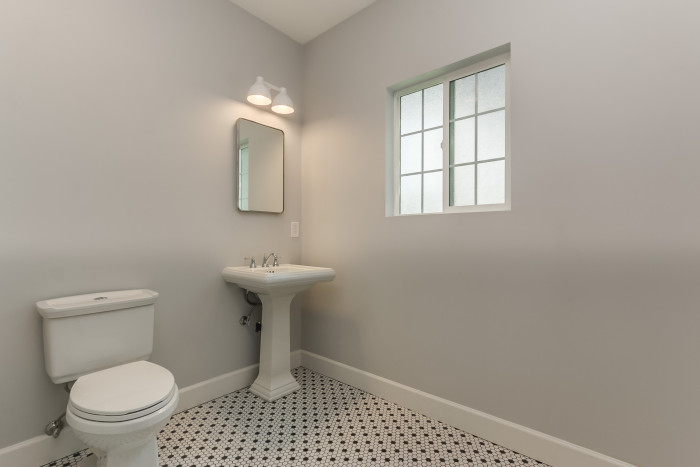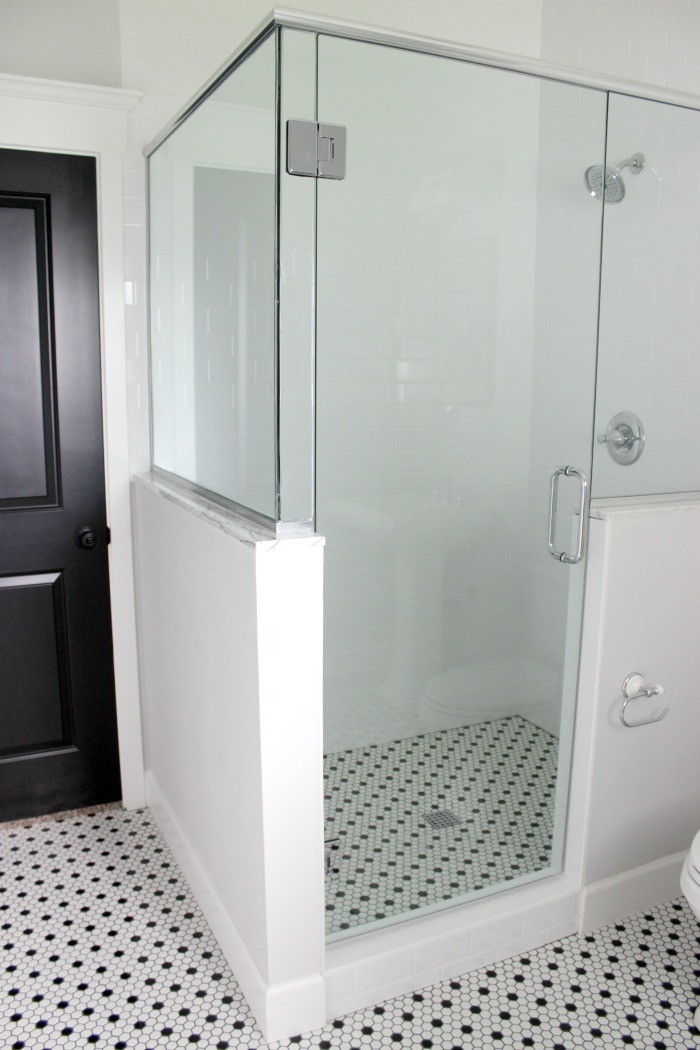 The exterior of the home took on a big makeover as well!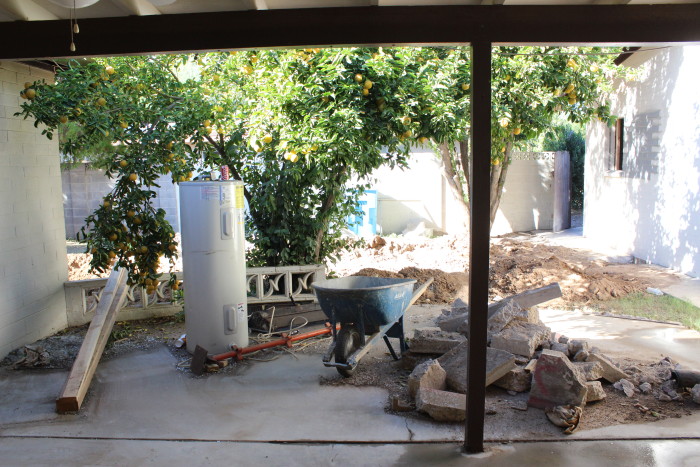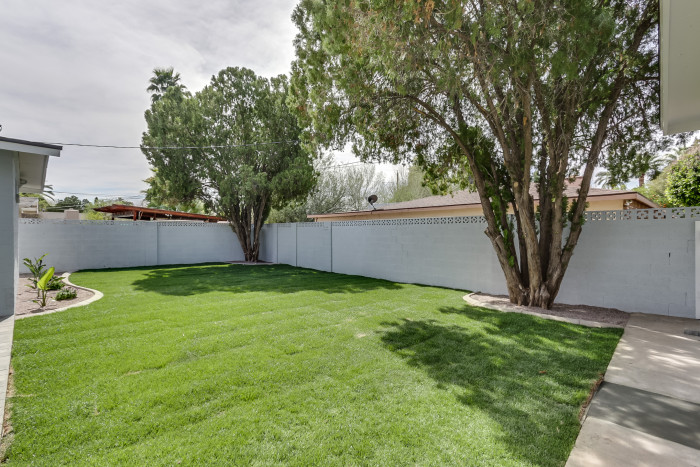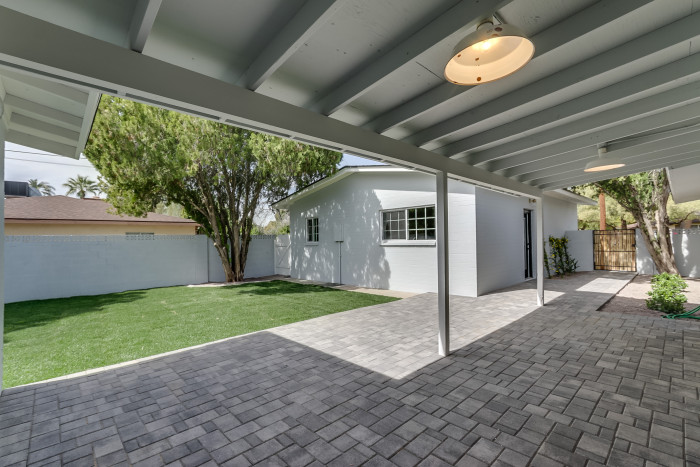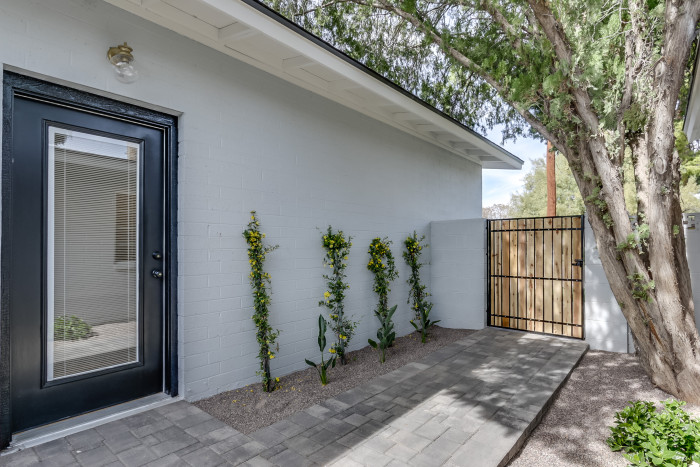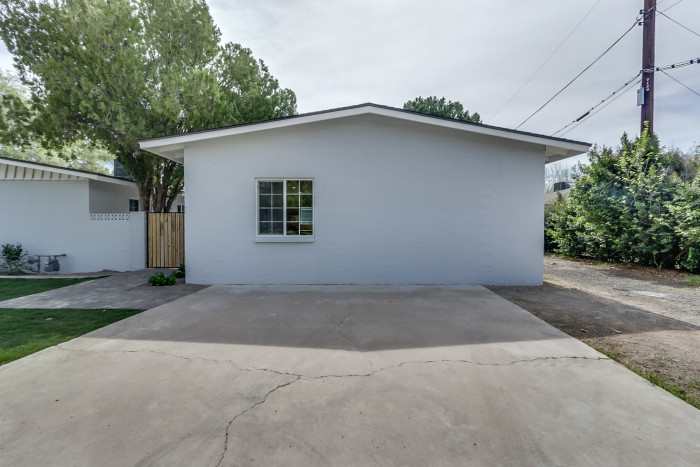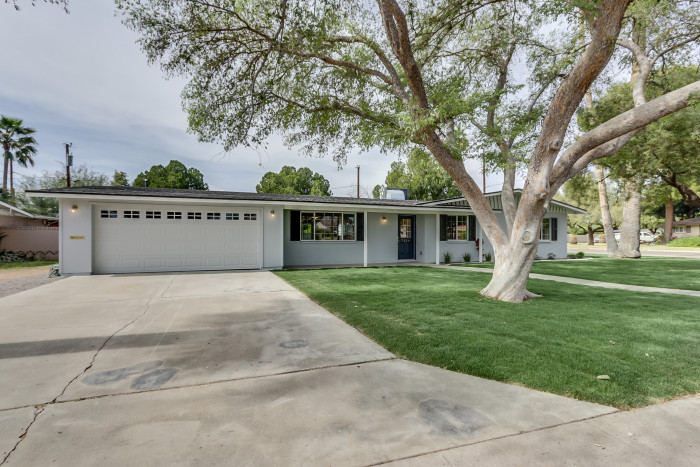 We are so so so happy with how this one turned out. It is the absolute perfect home for those who have parents/in-laws living with them. Or anyone who has people come in from out of town often! Can you imagine how nice it would be to be able to put up friends and family in their own little space, while still having them close to you?! I love this home, the feel of it is immediately welcoming. Our prayer is that this home blesses a family, that its a space where beautiful memories are made.
If you or someone you know is looking for a new home, check out the listing here! And if you have questions, you can always email Jeremy and Jeremy@gluchgroup.com. Also contact Jeremy at Gluchgroup.com to see this or our other homes.
Room by room details coming soon!