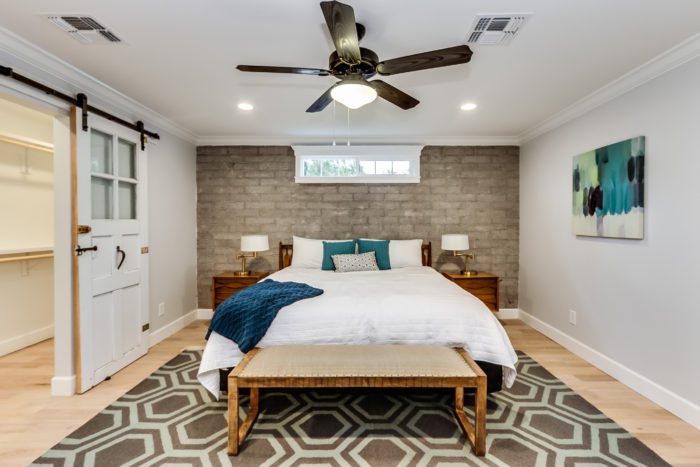 You guys, with this house I truly can't decide what room took on the biggest transformation. The Master suite is definitely one though, especially considering it didn't even have a bathroom to begin with. The Master started out as this big room: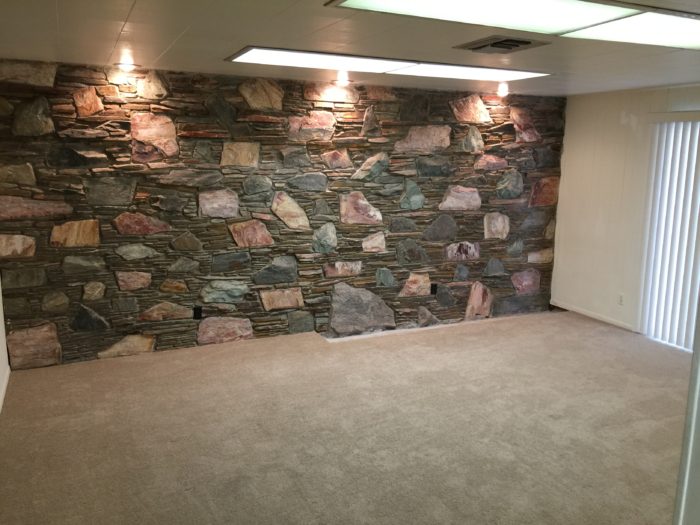 There was also another room that was probably used as a second living space, but we thought having a Master suite was way more important. So we took that room away and made the Master bedroom larger, added a walk-in closet, and a beautiful big bathroom.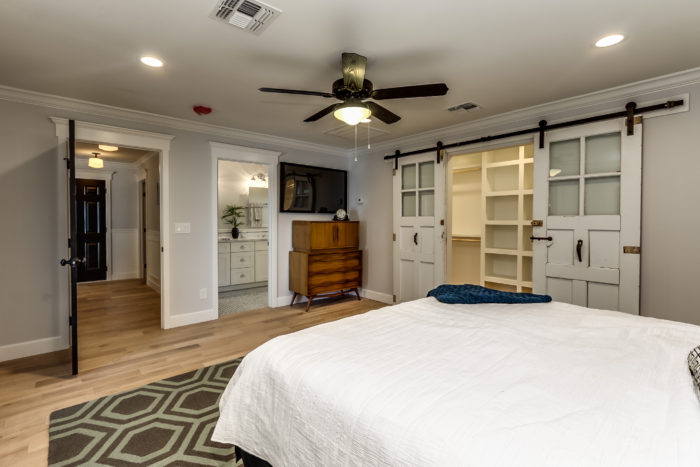 The closet, with those barn doors, and barn track, is quite possibly one of my favorite things we have ever done. It adds so much character to the room, and the closet size is amazing!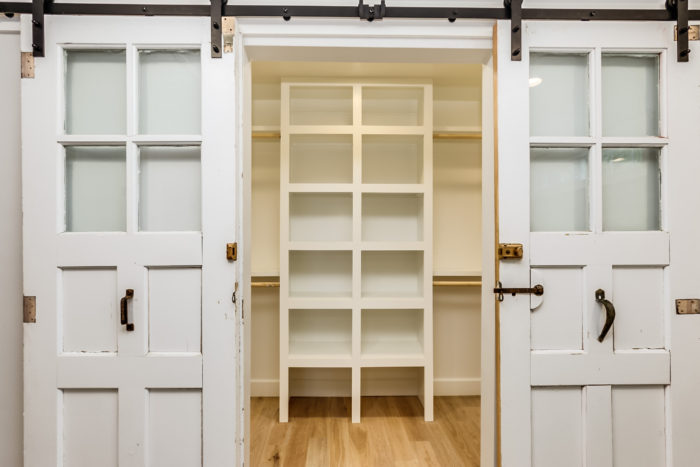 I love that we were able to keep the block wall, just like we did in the main living space. And the room also has a door out to the back yard- so between that and the window, the room has great natural light.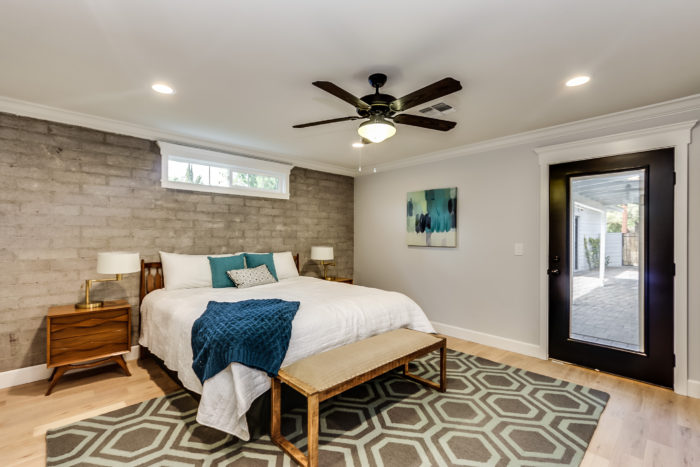 The fact that we created this bathroom out of nothing is just too fun! We looked at a lot of modern bathroom suites before finding a design that we both like. It has a big beautiful double vanity, large walk in shower, and so much love for all things classic and airy.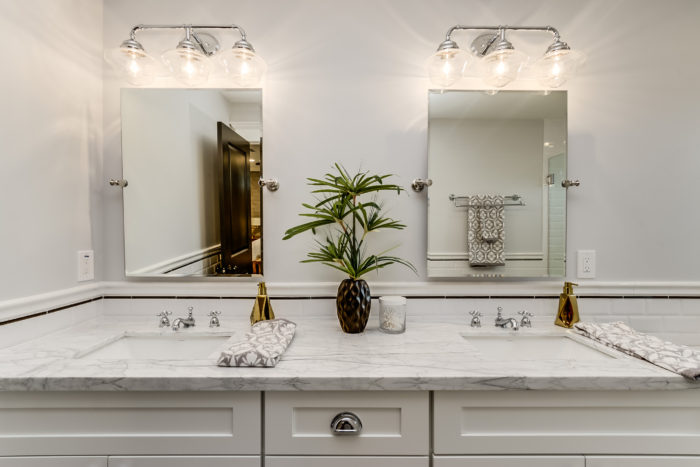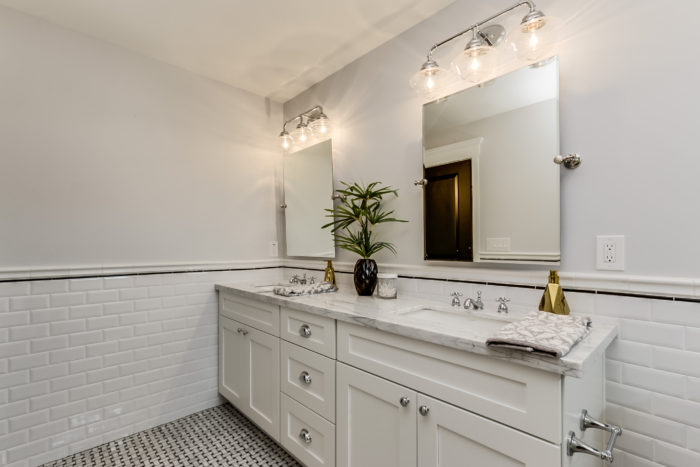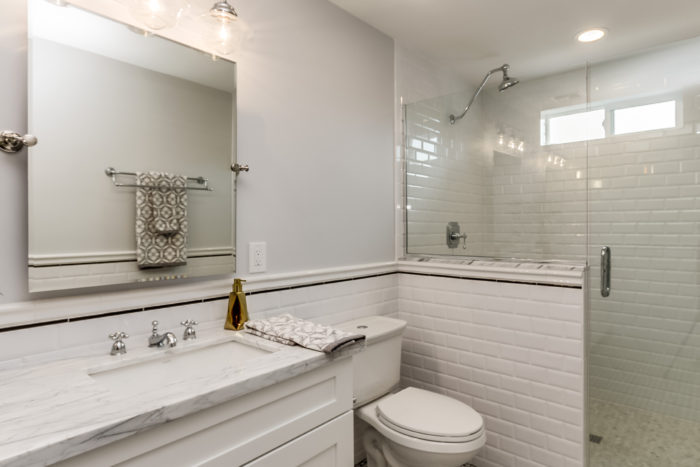 With the main living space being so large and open already, I am SO glad we went with converting the extra living space in to a large Master suite.
Here is the list of all of our sources:
Barn Doors- Antiquities Warehouse
Barn Track- eBay
Bathroom Lights- Wayfair
Bathroom Mirrors- Wayfair
Bathroom faucets- Wayfair
Counters- Marble- Bianco Venatino
Floor tile- Amazon
Shower hardware- Signature Hardware
Vanity Hardware- Amazon