Oh gosh you guys, I can't believe I missed this!!! One of the most dramatic makeovers we have EVER done is the guest house portion of The Guest House flip! It was originally the homes garage and work shop divided in half. It was dark, dingy, and run down. We saw it differently though, we saw that it was a huge space that we could totally transform in to a beautiful guest house.
Here is how the space started: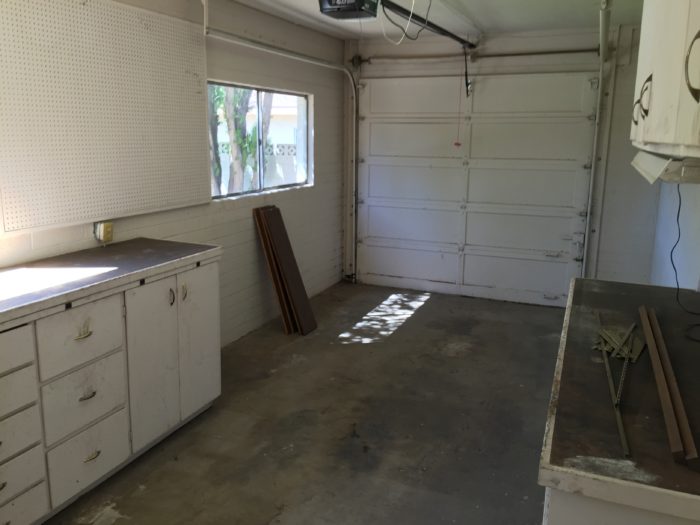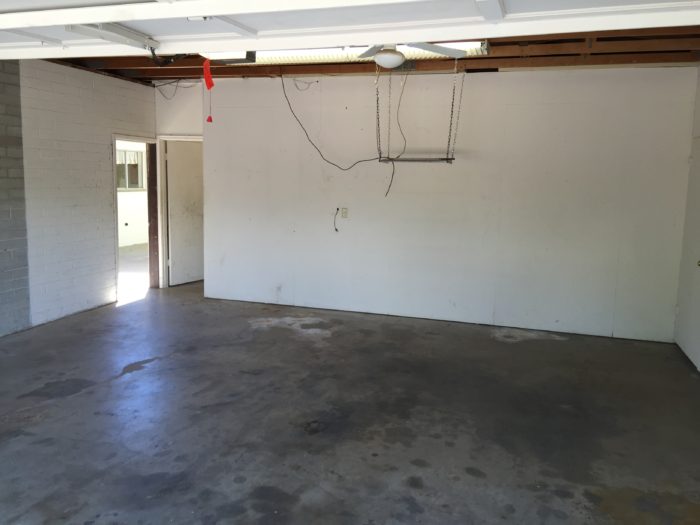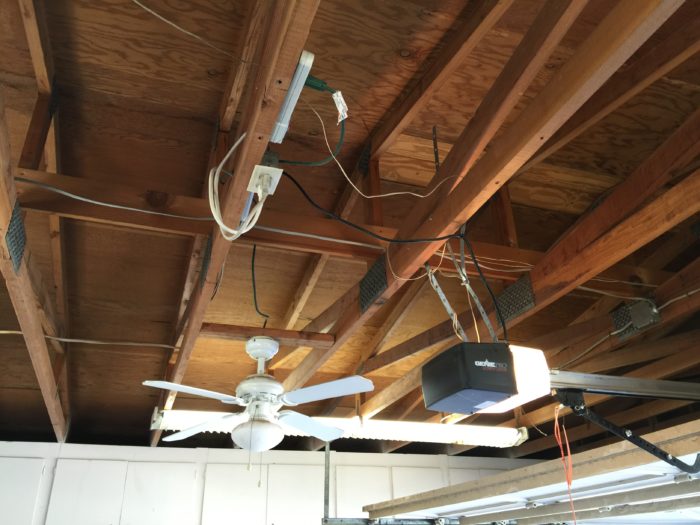 It clearly needed a complete overhaul, but that was the fun part of it. Being able to start from complete scratch! Few things are better than a blank slate, and we had just that.
Here is after we got our hands on it: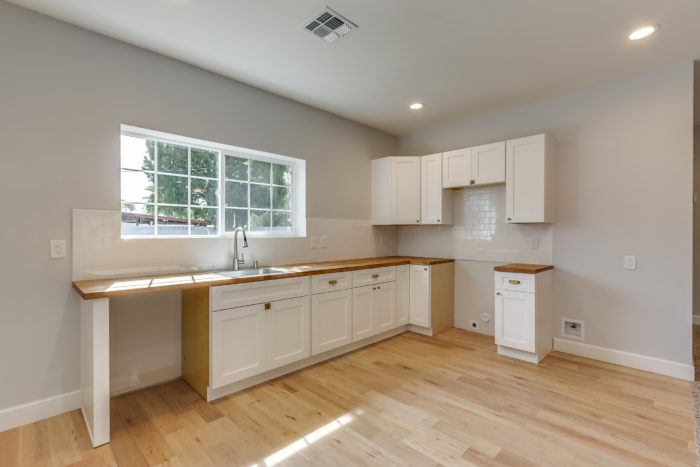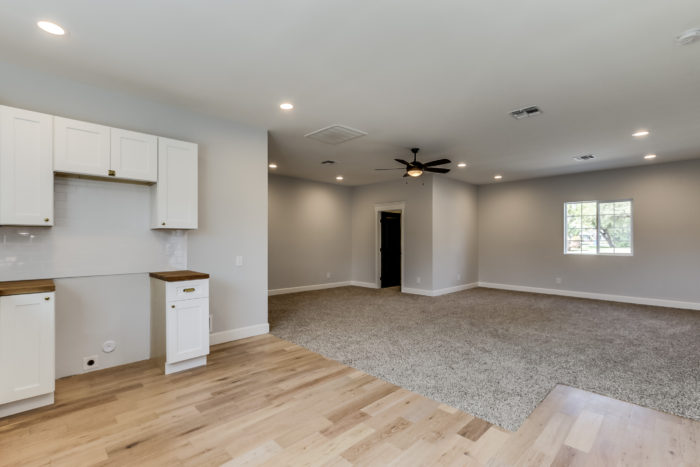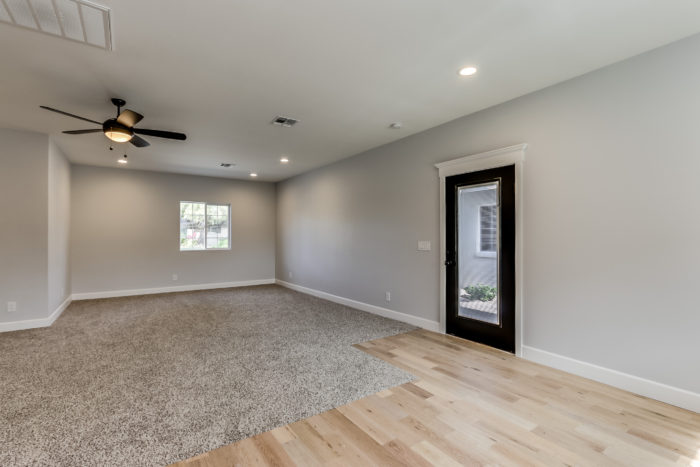 The space is 830 sq ft, so its perfect for a small guest space. Since we added a garage to the front of the house, we no longer needed this space to be a garage at all. So we took the space and turned it in to a fully functioning kitchen, living space, large walk-in closet, and large bathroom. There is enough space in the kitchen for it to have an eat-in table, and plenty of counter space being lit up by the amazing natural light through the window!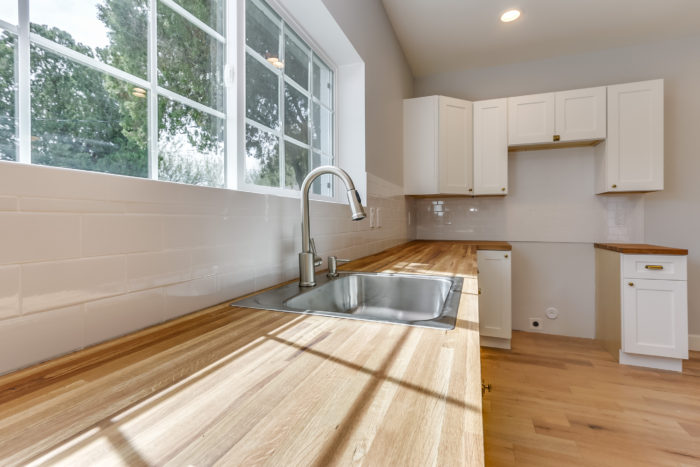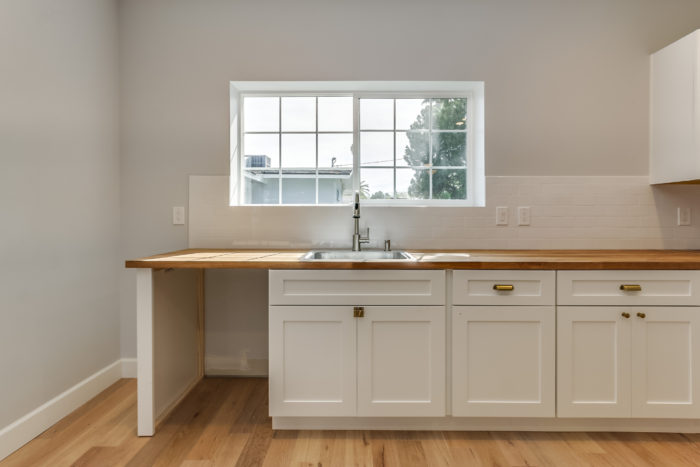 We went with a classic butcher block counter and white shaker cabinets. That Moen spot-resist faucet is perfect for the space since it is on the minimal side, and doesn't take up extra space at all! We seriously love using Moen whenever we can in flips, because it is such an awesome feeling knowing we are giving our buyers the best! We also used their stainless steel drop in sink to keep things simple and classic.
On the other side of the room is where the living space/bedroom space would be. It is big enough to where you could actually utilize it as both, so it can work however someone needs it to!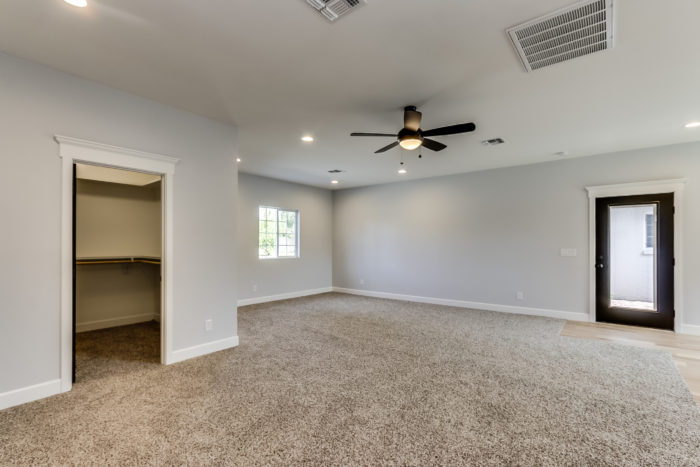 Then right off that space is the large walk-in closet. I love that the closet is most likely big enough to not only store clothes, but also act as storage for the house.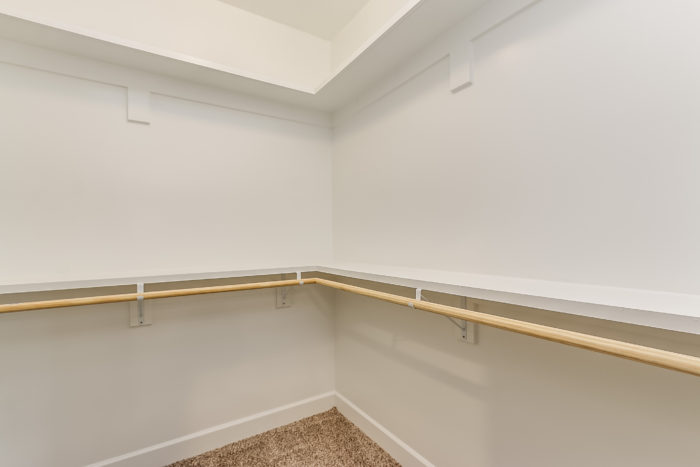 And finally, the bathroom! We kept it light and bright in there with classic touches all around. We were able to use one of the main houses' original bathroom mirrors to keep some charm in it, and then added in a pedestal sink, and big walk-in shower. There is plenty of room in there for the owners to add in a really fun unique cabinet. I am thinking something vintage and spunky to spice up the space!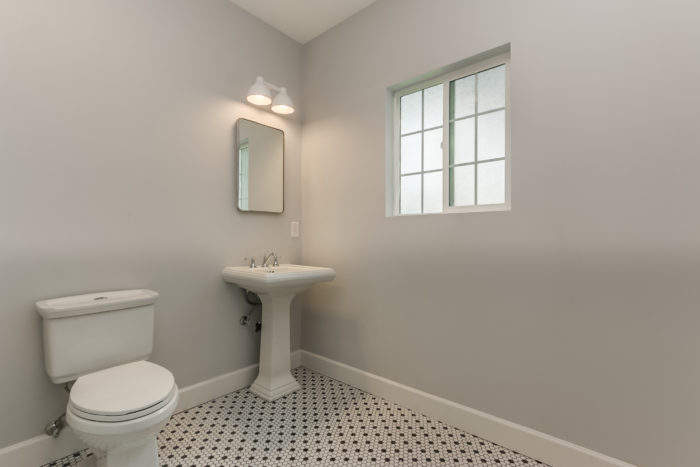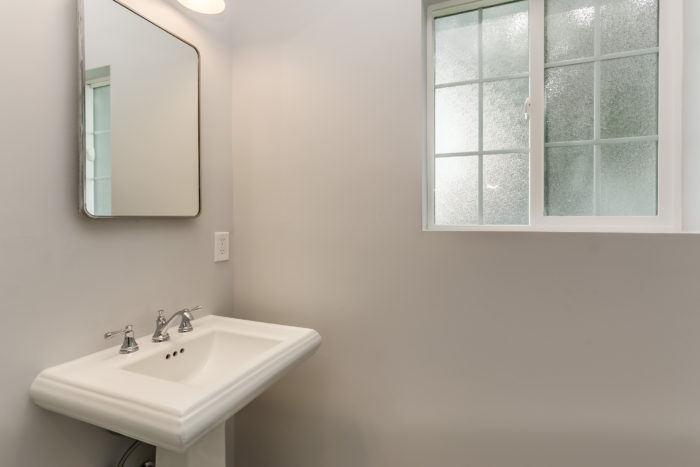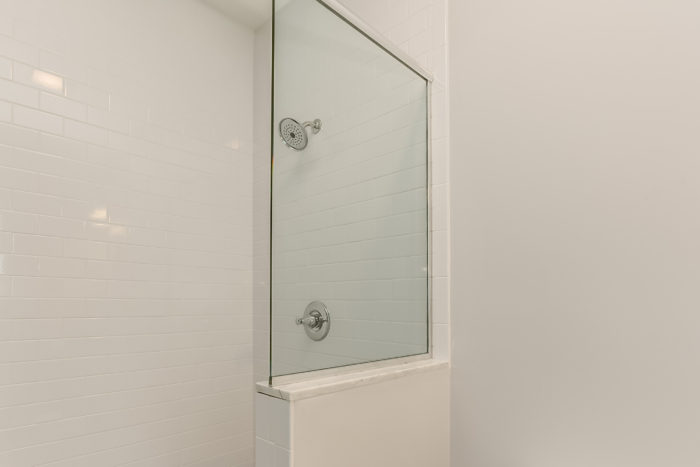 The exterior of the space changed a little as well since we enclosed it. We also cleaned up the entrance with a fun light, greenery, and a paver walkway that we had to find out the traditional paver dimensions for. Amazing what a little love can do to a space.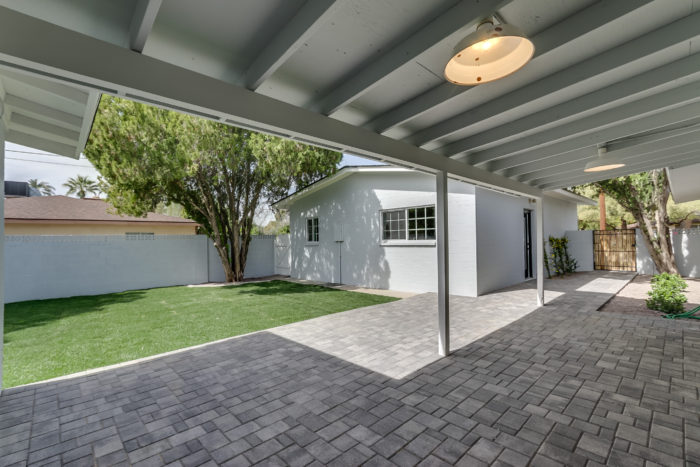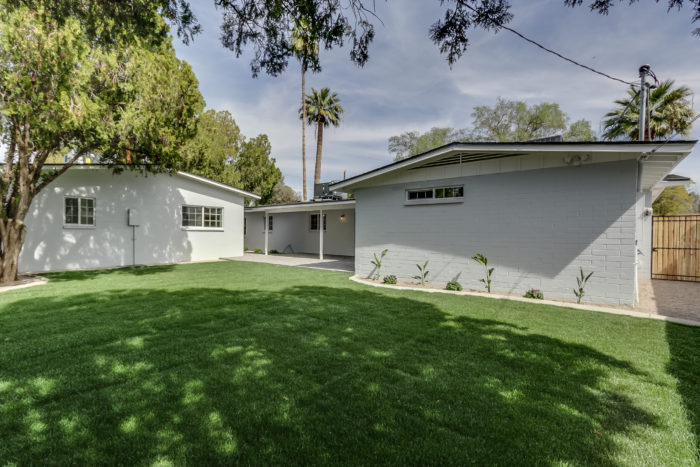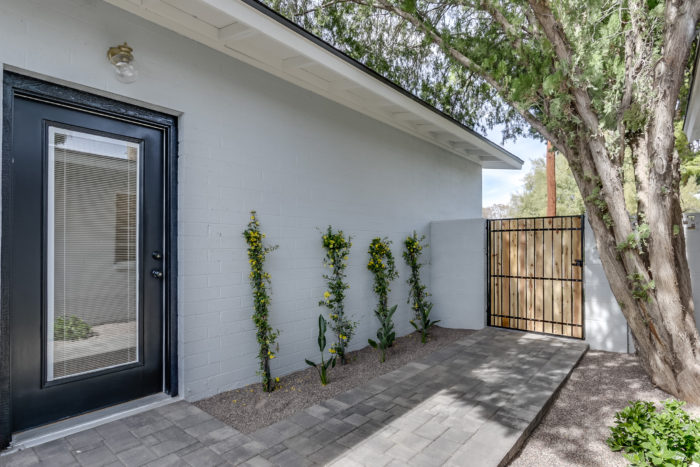 I love that this space was probably often forgotten, and definitely neglected by the previous owners- and now it has taken on a whole new shape and been brought back to life. I hope the new owners love it and use it to its full potential! I personally know I would kill for a guest house in our back yard, so I hope they feel the same way. They are awesome though- so I can't wait to see what they do with it! If you have a neglected garage and are wanting to do something similar with it, but have not had the funds, you may want to look into home renovation loans so that you can get the home that you have always dreamed of.
PS- this house is sold and now we are on the hunt for another home to flip! Look out Phoenix, here we come again:)