Is there truly anyone out there that doesn't like cake? Or better yet, ice cream cake? Now how about ice cream sandwiches? For our sweet baby's first Birthday I wanted to have a super fun cake for the party- but I needed it to be easy and quick. Luckily, this Ice Cream Sandwich cake met all of the above standards.
This cake truly couldn't be any easier. We had about 20 adults and 15 kids at the party, so the cake had to be a pretty decent size. I used 32 ice cream sandwiches and had 4 layers to the cake. The process is dummy proof: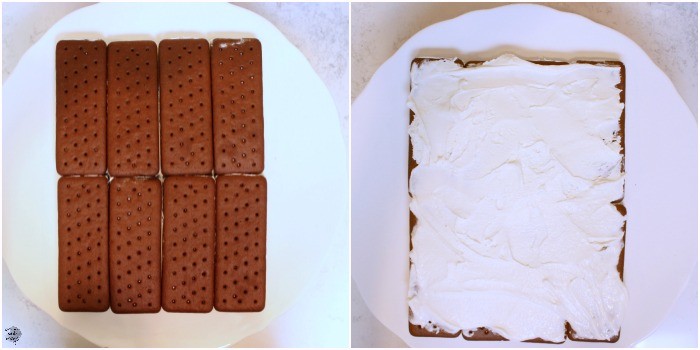 -Start by putting down one layer of frozen ice cream sandwiches
-Smooth on a layer of Whipped Cream Frosting or CoolWhip.
-Repeat until you have the desired amount of layers and then FREEZE FOR AT LEAST THREE HOURS.
-Frost the cake. I used this Whipped Cream Frosting and it was awesome. I chose to freeze my cake overnight at this point so that I could have it done early. You could also just frost and serve the cake right then.
I kept the decorating super simple, I just put sprinkles on the top in the shape of a One.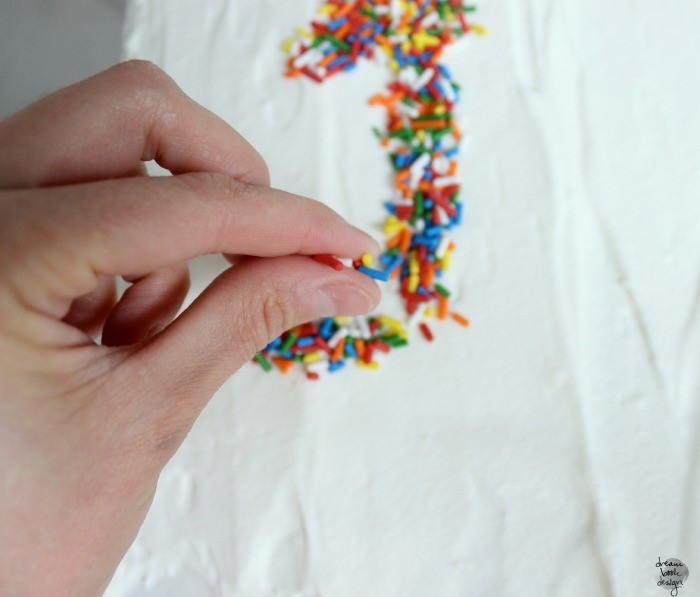 And let me just say, I am so thankful that semi-messy looking cakes are 'in' right now, because I am not a perfectionist when it comes to baking. If I had to make that frosting look perfect I would have lost my mind.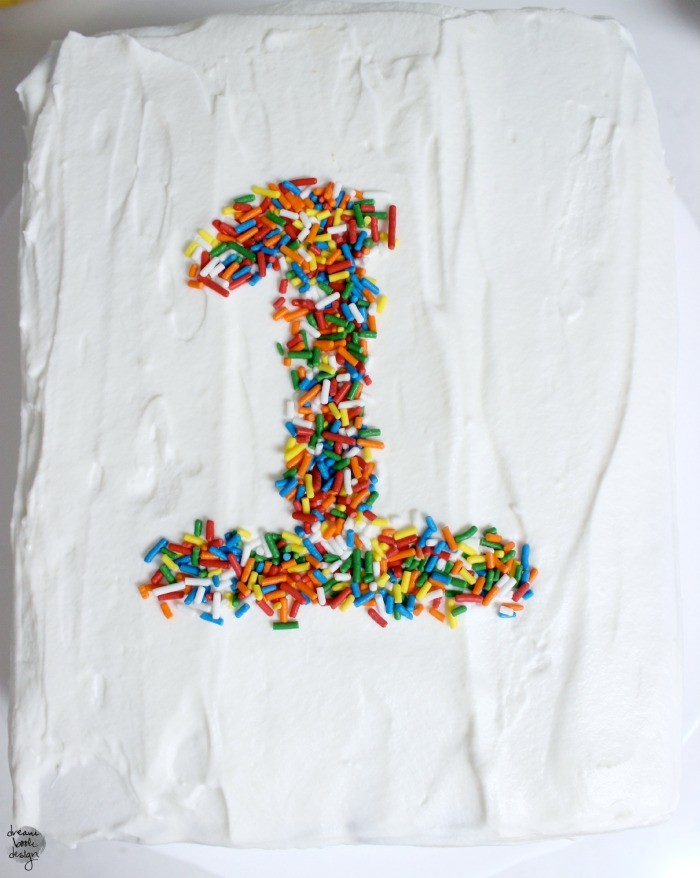 This cake was easy to make, delicious to eat, and cheap! Buying an ice cream cake can get totally expensive, but this cake was so cheap! And I love the way it looks when you cut in to it!