I can hardly believe it, but I actually am on top of my game this year with our Holiday cards. I for sure thought that I wouldn't be getting them out until the New Year with having a new baby and all, but I surprised myself and already have them ready to ship out! This year, like every year, we snagged our cards from Minted, and as usual- they are perfect.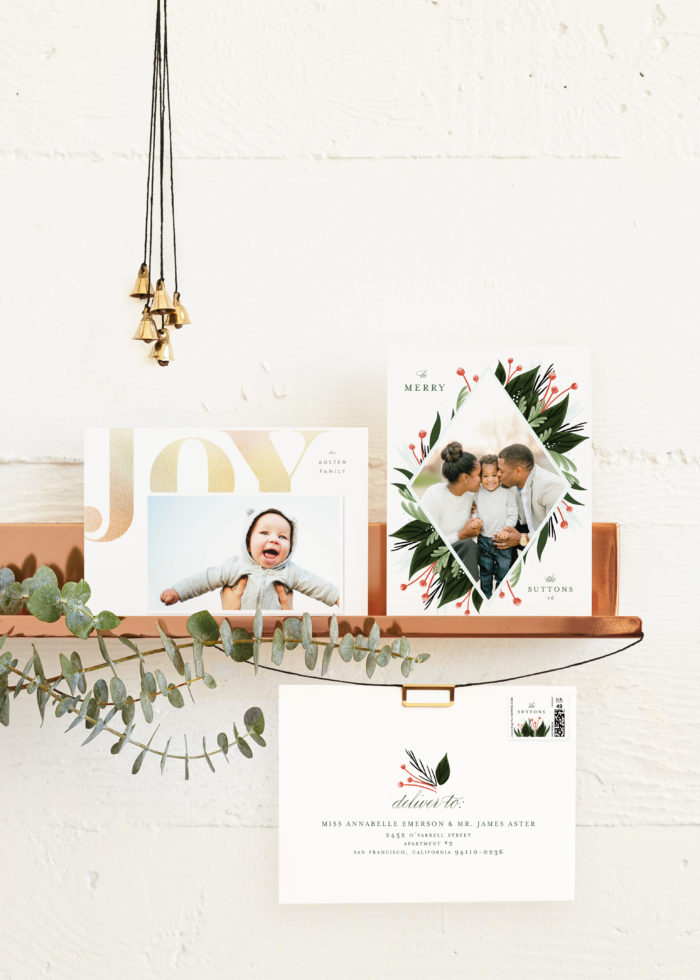 Melissa did our family photos a few weeks back, which was a pretty miraculous event in and of itself. She managed to photograph the entire Lentine family, as well as individual families, all in 25 minutes! Miracle worker! Once we got the photos back, it was time to just filter through all the amazing card options! Minted is the ultimate source for unique holiday card designs from independent artists, so it's always a hard choice! From foil-pressed to new glittery foil and luxe letterpress, there's a perfect card for every style.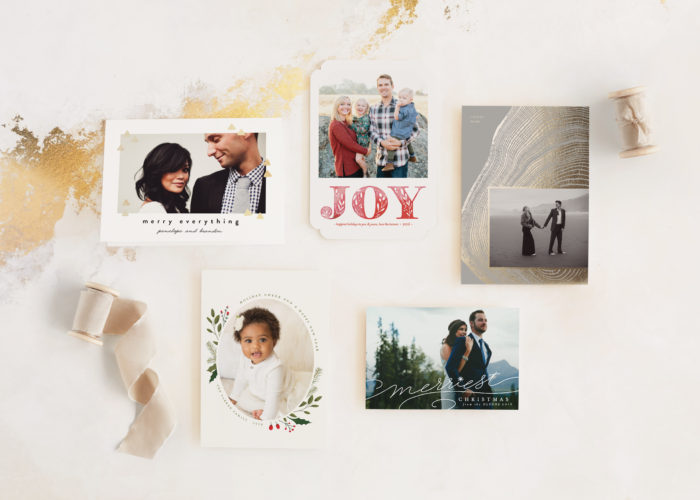 I loved all the backer options this year with Minted. I would always get cards from friends that had super cute breakdowns of the year, and wanted to do that myself. Minted makes it so easy with so many options for cataloging your year!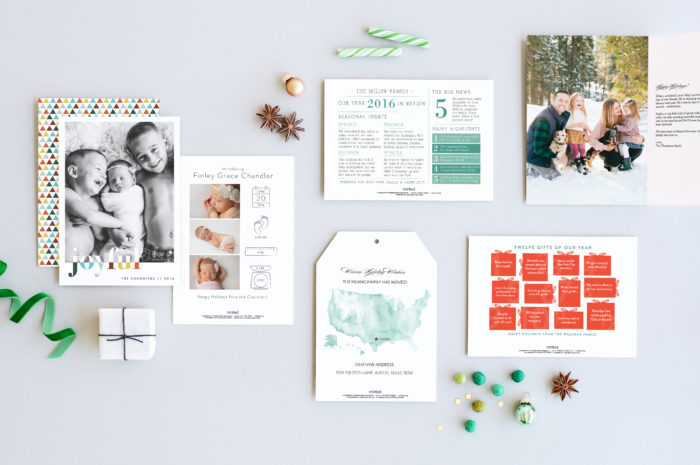 But my favorite part as always, is the time saving aspect of getting our cards from them. You can upload your photo in the beginning of your search for the perfect card, and your photo will then show up on each design. It helps choosing out the card so much. Also, you can enter your friends and family's addresses, and they will address ALL of your cards for NO extra charge! Time saver, sanity saver, #mamawin! You can even have coordinating custom stamps made!
This is the design we went with this year, which I thought was too cute- The More The Merrier. Jeremy thought it would be funny to add on the wording, "But NO more" since Georgia is our last, but I veto'd it! Haha.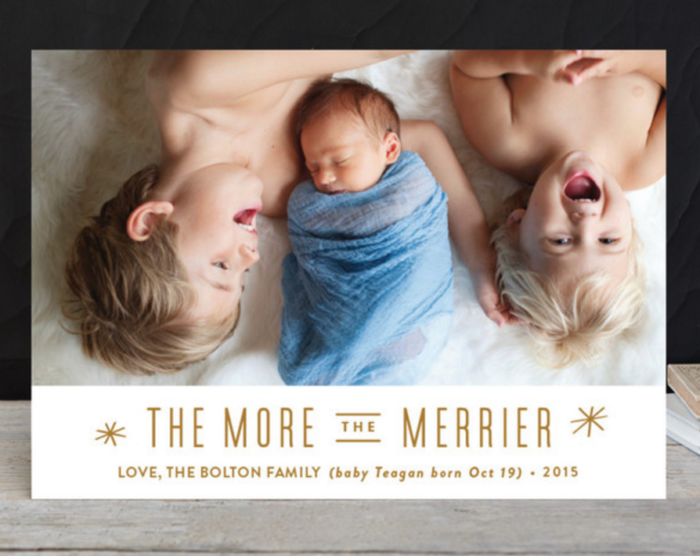 What are you guys doing for your Holiday cards? Are you on top of your game, or have you not even thought that far ahead yet? Thanksgiving is THIS week and then we will blink and its Christmas! Lets get on it:)
Disclosure: This post is sponsored by Minted.