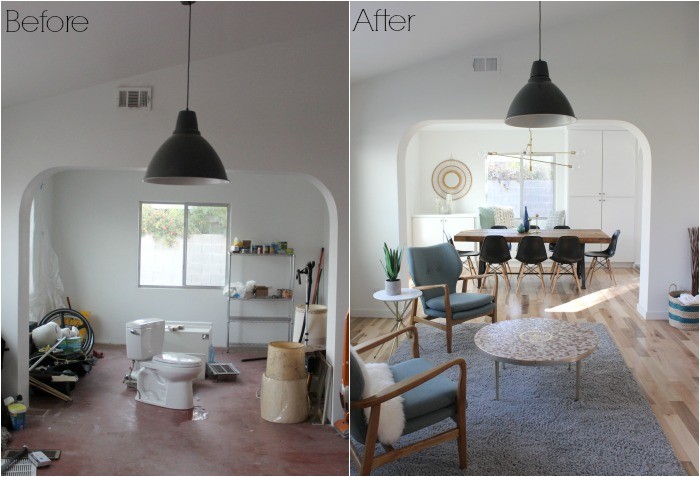 Lets get down to details on the Willo home flip, shall we?!
First off, the home was built in 1952 and is 2030 sq ft. Its in the most sought after Historic neighborhood in Pheonix, called Willo. The home when we got it was probably in the best shape of all the homes we have flipped. There was so much character to it, and there was even more potential to add in our own!
Today I want to show you the main living space of Willo. This is what it looked like when we got started, red cement flooring and all:)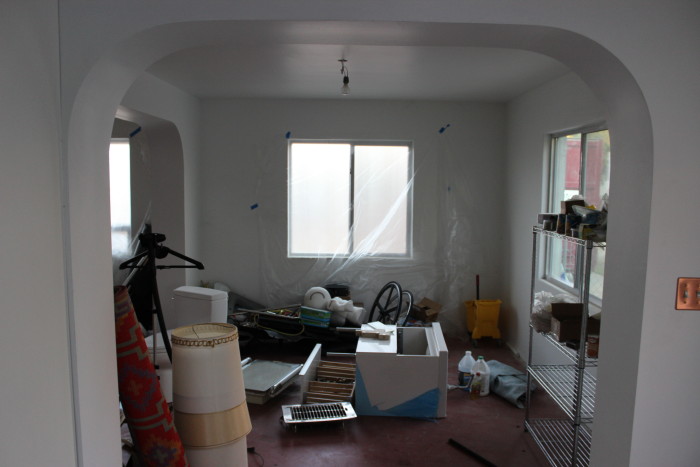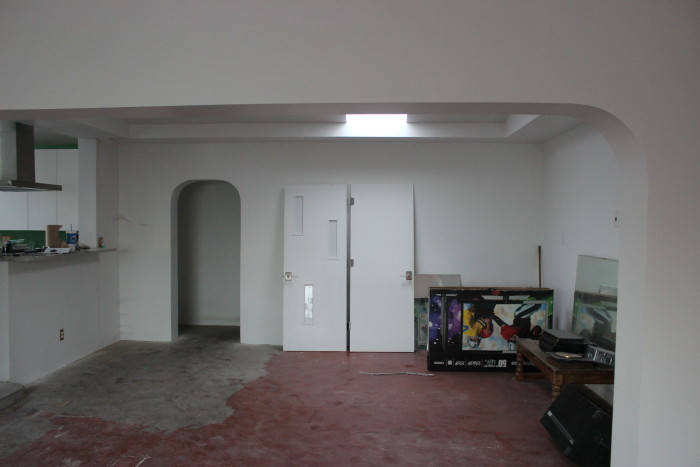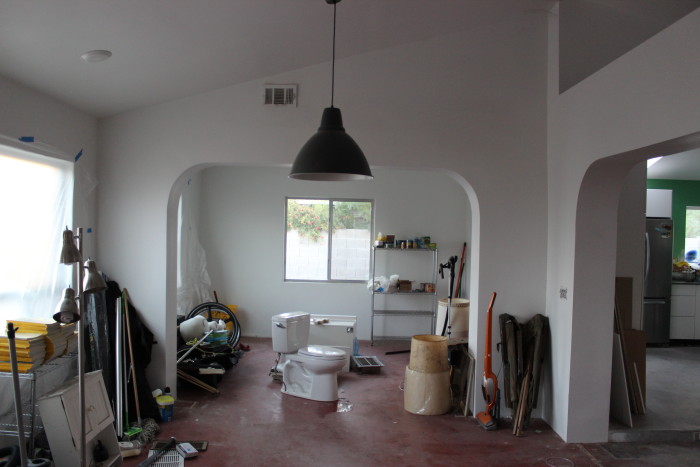 We immediately covered up the red floors with some beautiful Natural Maple Solid Hardwood from Floor and Decor. We thought this was the best choice of flooring for the house as it's very durable, and we know that in a few year's time we can always touch it up and consider carry out some timber floor refinishing. We also kept the great pendant light, because when something is already good- why change it?!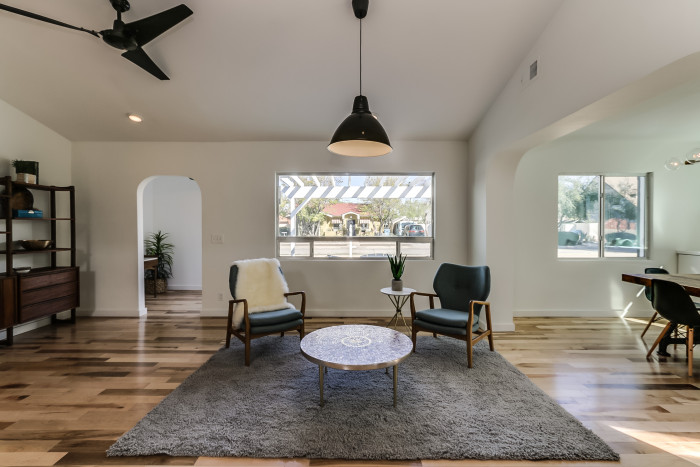 In the Dining Room we had fun building in some built-ins and a bench. I love the idea of having a bench in there for the kids to hang out on while the table gets set.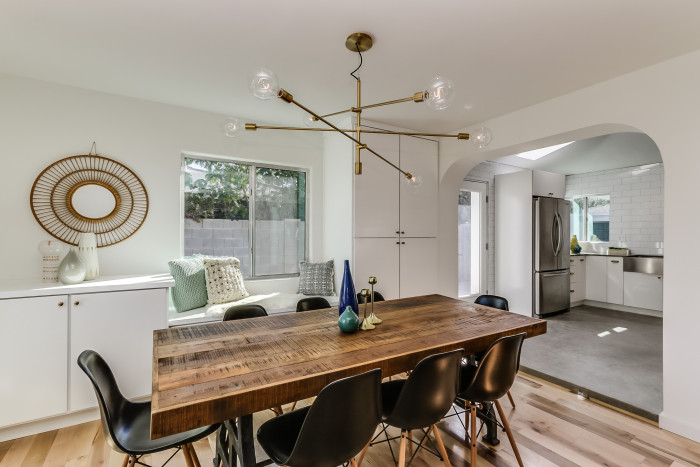 The Dining Room light is from West Elm, and we love it so much this is our second time using it!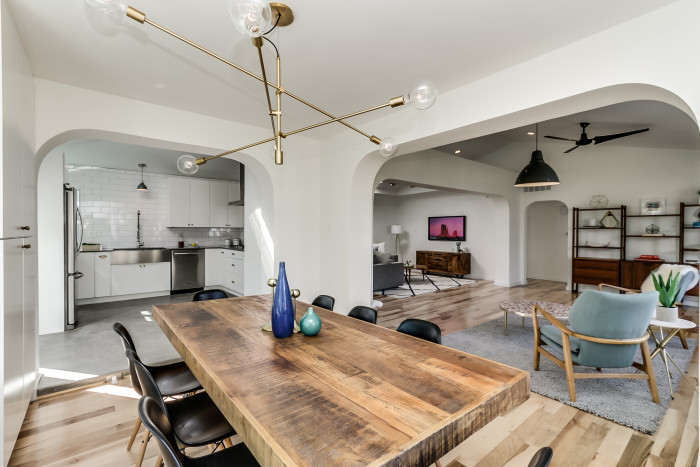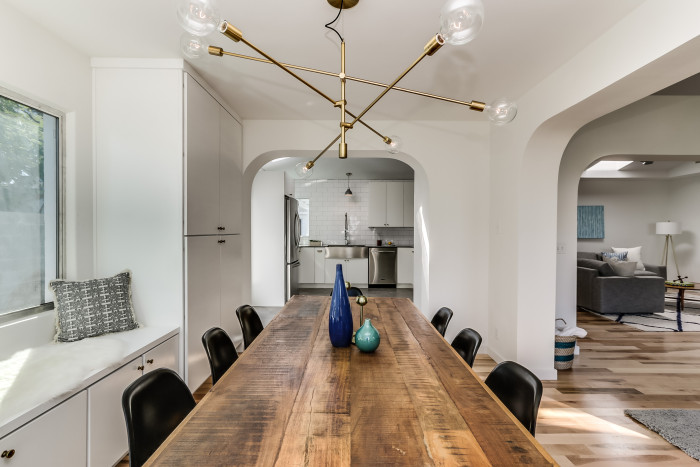 If you watched our Periscope we did on Willo yesterday, then you would know how much natural light this house has. There are windows all around, and then a sky light in the family room as well as the kitchen! I'm sure you can see much of it in these photos as well, lots of natural light coming in and just making the place brighter and better. This is one of the reasons why it's so important to hire the right photographer for these things (if you're not good with photos) because they'll know exactly what settings to turn on so that the pictures come perfectly and highlight all the good parts of the space. We usually use phrases like "real estate photographer near me" if we ever do need to hire experts for a job, or if a client has exclusively asked for a photographer, but most of these pictures are taken by yours truly.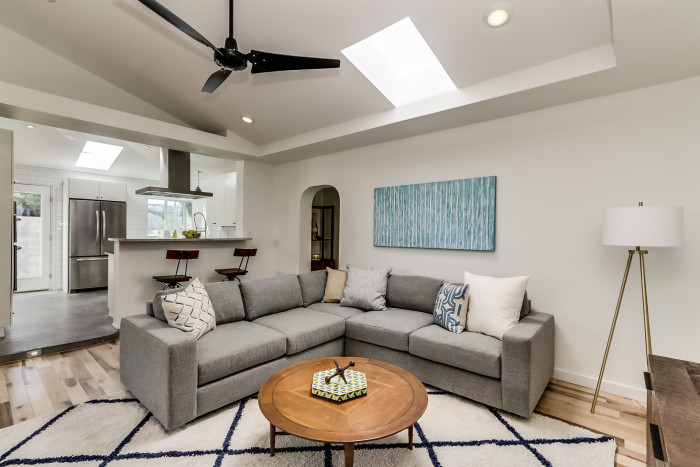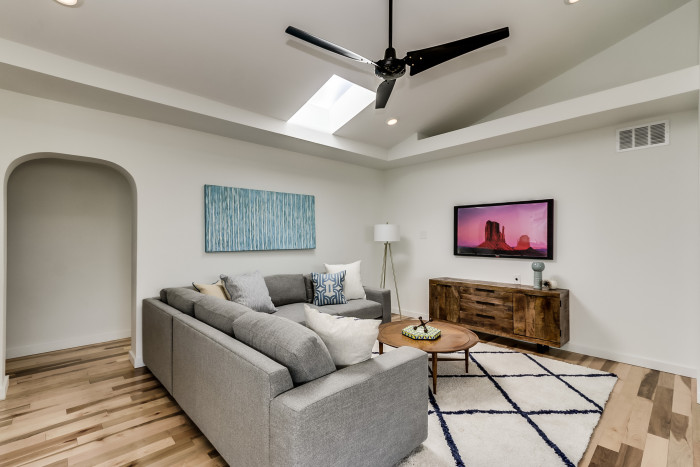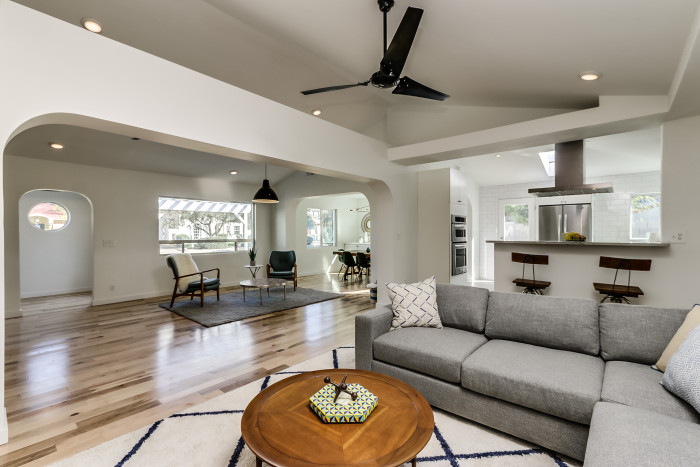 The archways all throughout the home are one of the timeless things I love about the home. It is something that screams historic for Phoenix, so I was so happy to be able to keep that alive.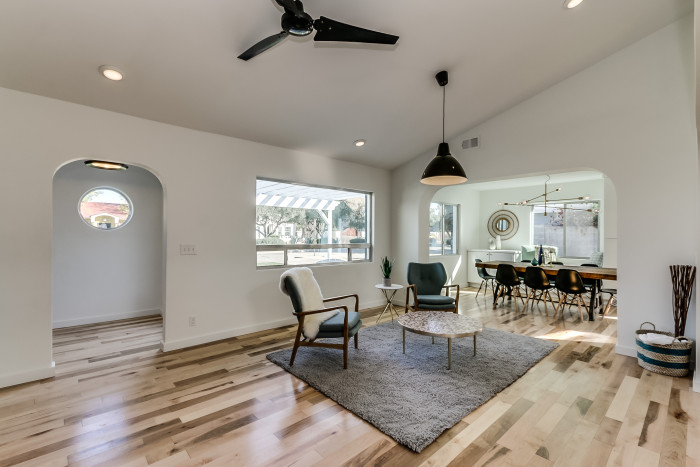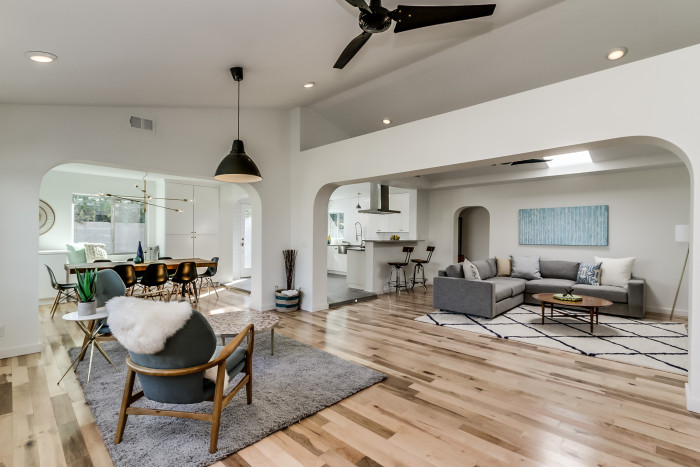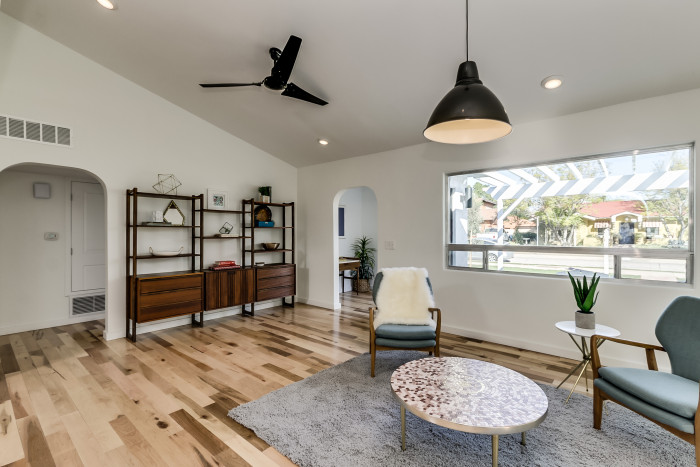 This home has turned out so great, so I can't wait to show you the rest!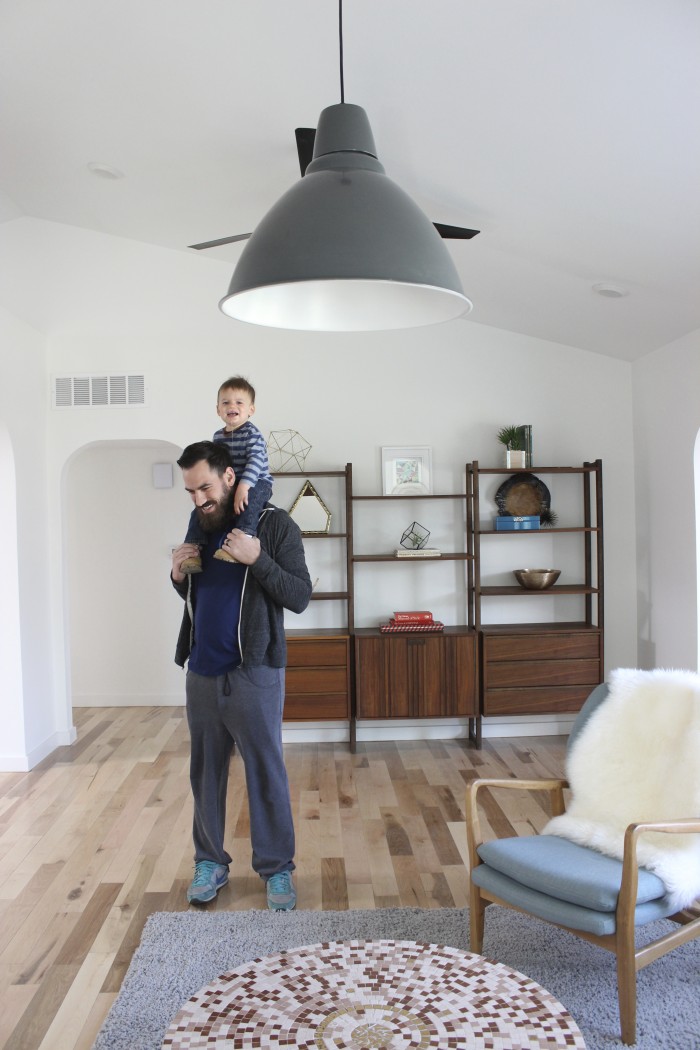 Sources:
The whole home was staged by Modern Manor- so if you have any furniture questions- check out their Facebook.
Hardwood Flooring-Floor and Decor
Ceiling Fan- discontinued
Dining room light- West Elm
White paint- Sherwin Williams Pure White