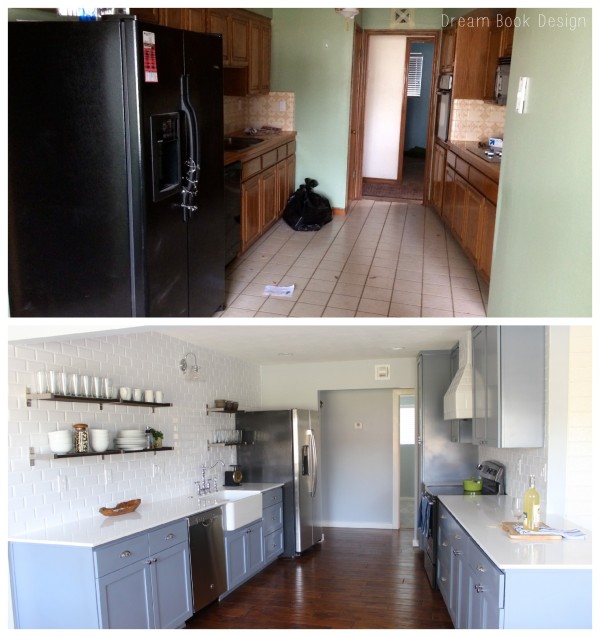 There are few things that I think are more important than a great kitchen in a home. It is usually the heart of the home, the space used most often, and the spot that needs to be the most functional. While our flip in general had great rooms and bones, the kitchen remodel needed to be completely ripped out and re-done. In some homes you can salvage the cabinets, but that was not the case here. Not only were they pretty beat up, we also needed a different configuration, so new cabinets were a must! If you are in the renovation business then you know that an undertaking like this can be huge. We had to make sure that everything fit and plan where it was all going to go, and this took a while with just a pen and paper! If you are carrying out a similar remodel or if you are building your own house, then one good tool you could consider using is a company like The 3D Architect to create a 3D rendering for you. This just gives you a better visual of what you are working towards and is also helpful in catching any problems in the concept early on. Anyway, the scale of the work we needed to do for this has meant that we are holding off on our staircase renovations that we had planned. When we get around to it, we will still use Pear Stairs though!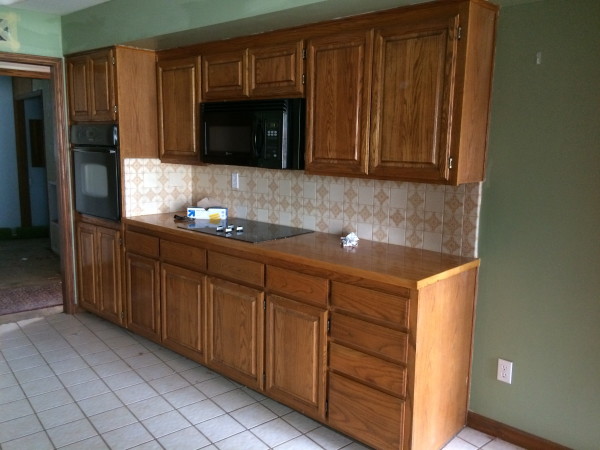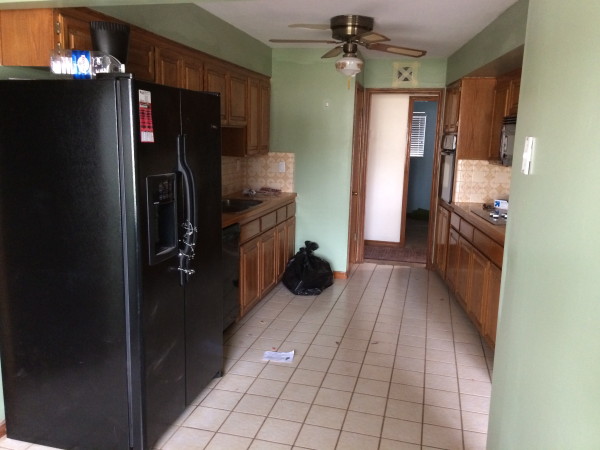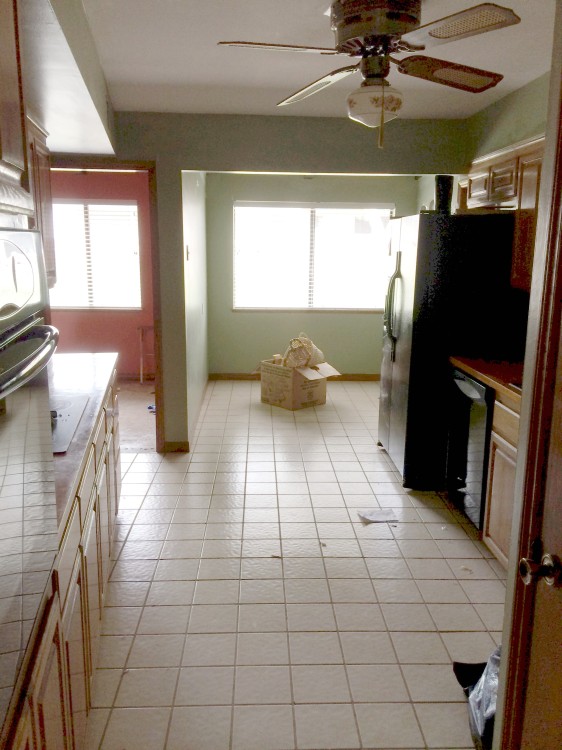 It is always SO much fun seeing a space once everything is out! A clean slate is the best!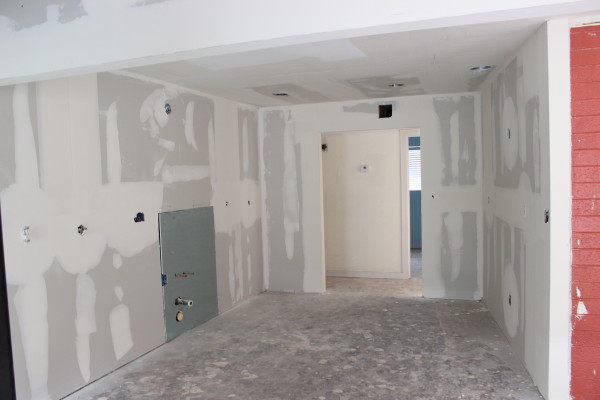 This room is really interesting in the fact that the left wall is straight, but the right wall comes at a diagonal. Its the little details like that that made us all fall in love with this house- even when it was ugggly:)
For the remodel we did it all. Added hardwood floors, new Shaker style cabinets, our beloved Okite countertops, beveled subway tile backsplash, farmhouse sink, new appliances, fun fixtures, and open shelving. Yep- all the fixings! There were a lot of moments when I thought we might have needed to draft in someone to help though. At one stage, we even asked our friend to recommend a general contractor. As with any remodeling or home improvement project, there are always going to be some unexpected obstacles along the way, but fortunately, we came out the other side with a kitchen to be proud of.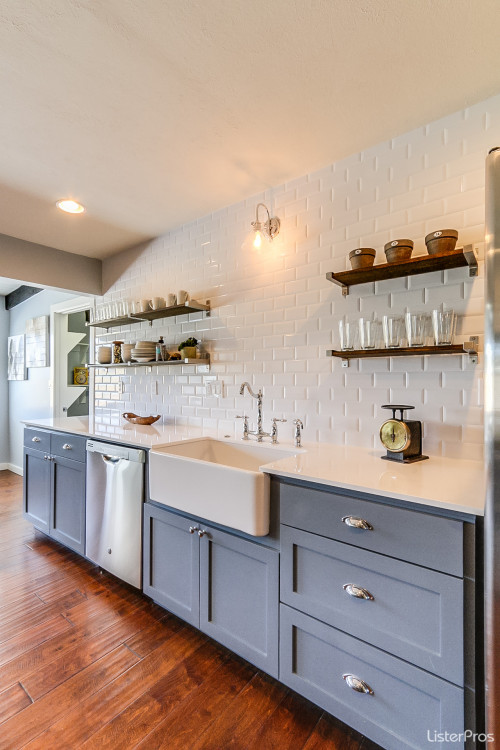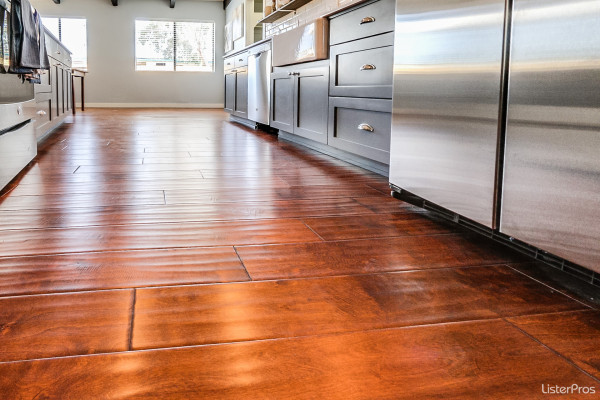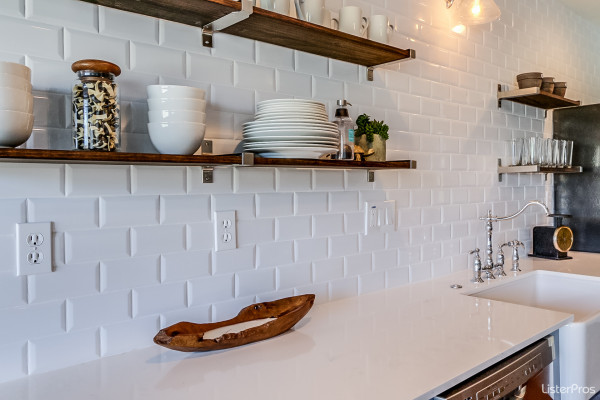 Whenever I look at this kitchen I can't decide what is my favorite part. But I really, really do love the subway tiled vent over the stove, and the farmhouse sink..as always!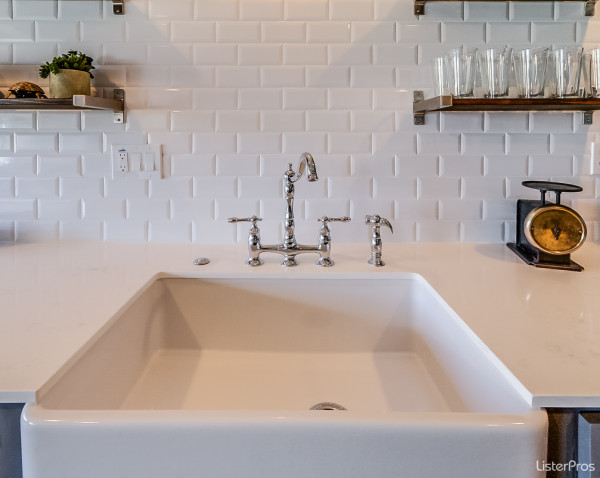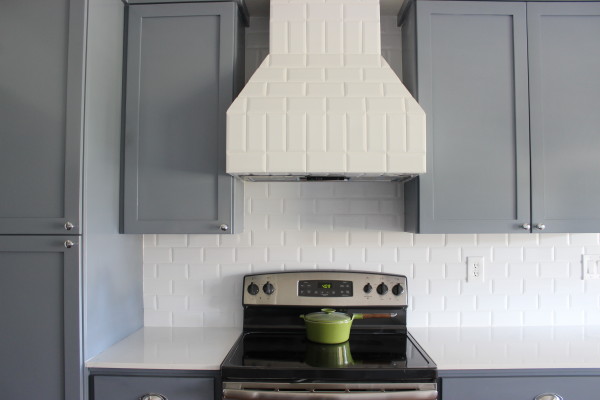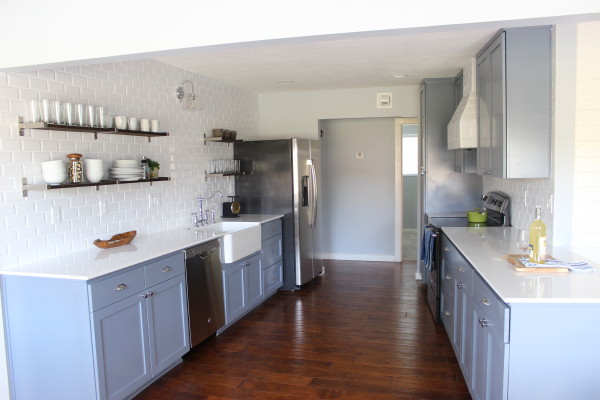 By opening up the right wall a little bit we also were able to add a overhang on the counter to create a breakfast bar. No one could ever complain about having 'too much seating' right?!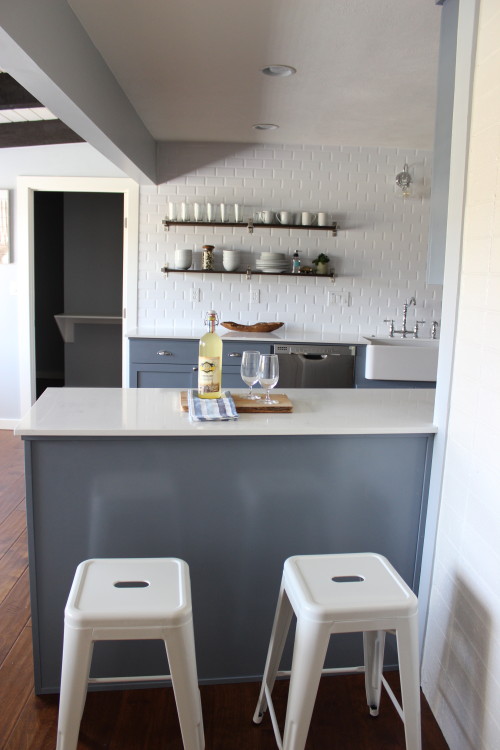 And that room to the left in the above photo? Thats the pantry, with the laundry room behind the corner of it: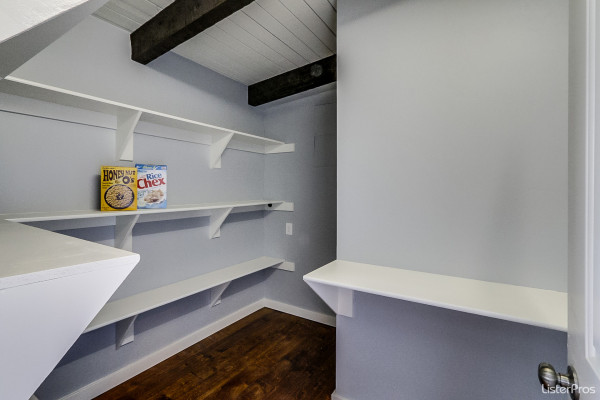 Overall, I just love this kitchen and how it turned out. Yes, it was a complete overhaul, but one that was so worth it!
Whats your favorite part of the kitchen? Anything that you think we were nuts for doing?!