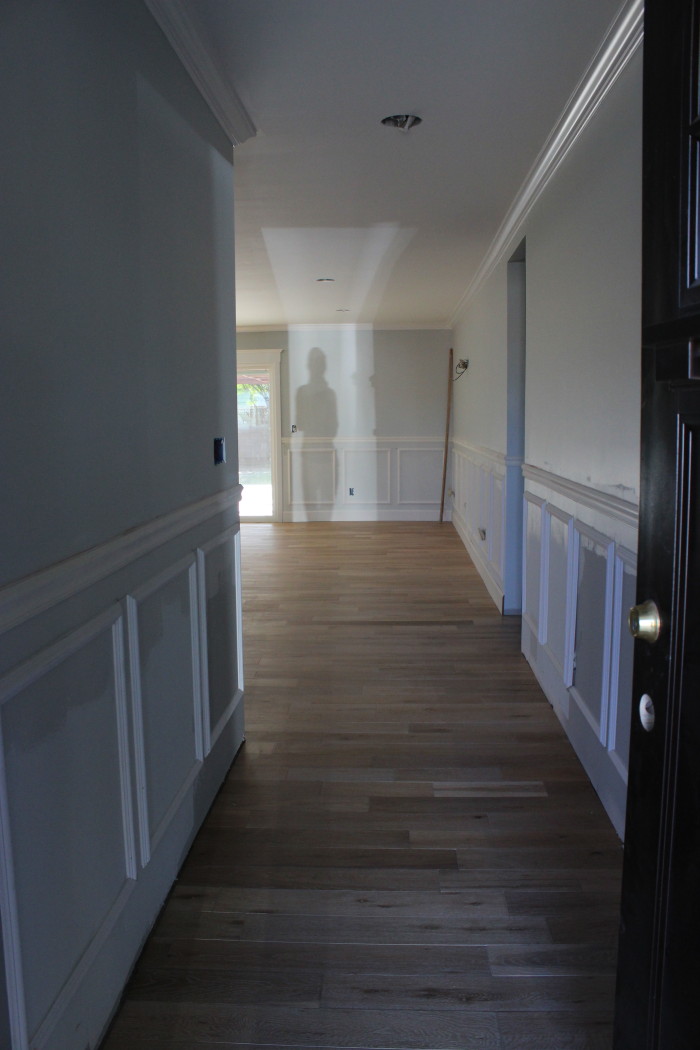 Friennddsss- we have so.much.progress! Slump Block Ranch has made some drastic changes over the last few weeks and I am pumped to show you. We got floors. We got trim. We got paint. We got some tiling work. We got the doors painted black. We got me doing a giddy happy dance:)
Truly though, the home looks so different, and its not even near finished yet! The light Oak floors are truly dreamy, and obviously we are big lovers of wainscoting {hence it being throughout our entire home.}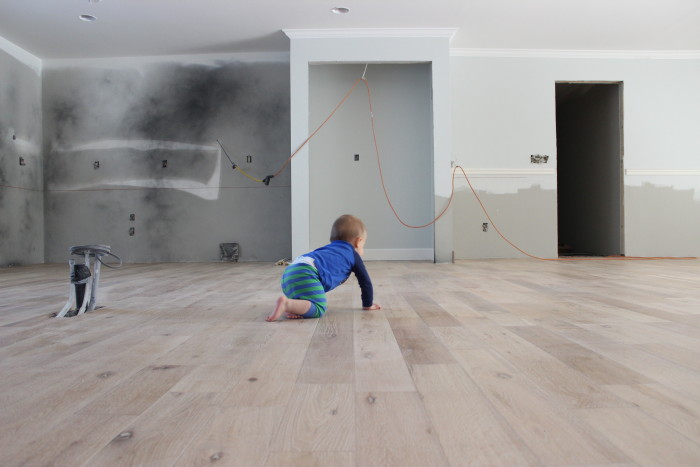 The decision to paint the interior doors black was a daring one, but we are so so happy with how they turned out.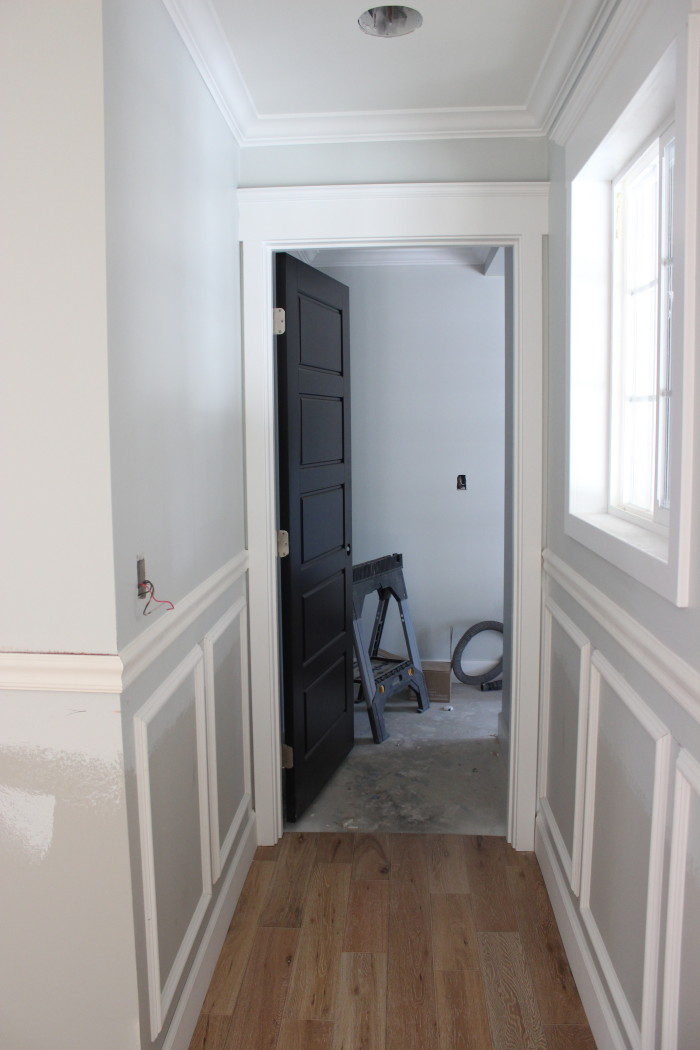 Also, seeing the space not only opened up- but opened up with flooring in is just so fun. AND we even got the cabinets in yesterday, so I really can't wait to show you that transformation next week.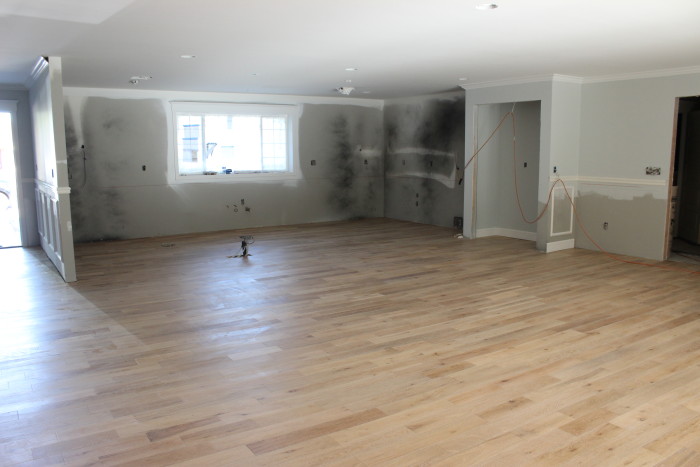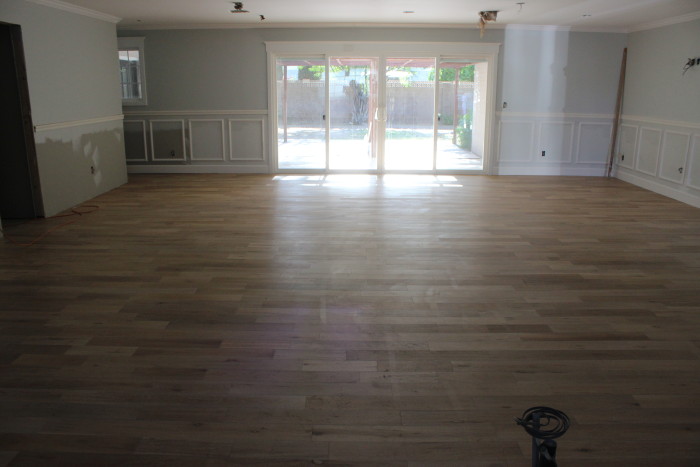 The bathrooms still have a long way to go, but the tiling that is done is really beautiful. These bathrooms are going to be so bright and airy- I can't wait. Not gonna lie, I get pretty stinkin envious while designing these bathrooms while in the mean time we have a peach bathtub. Peach, people!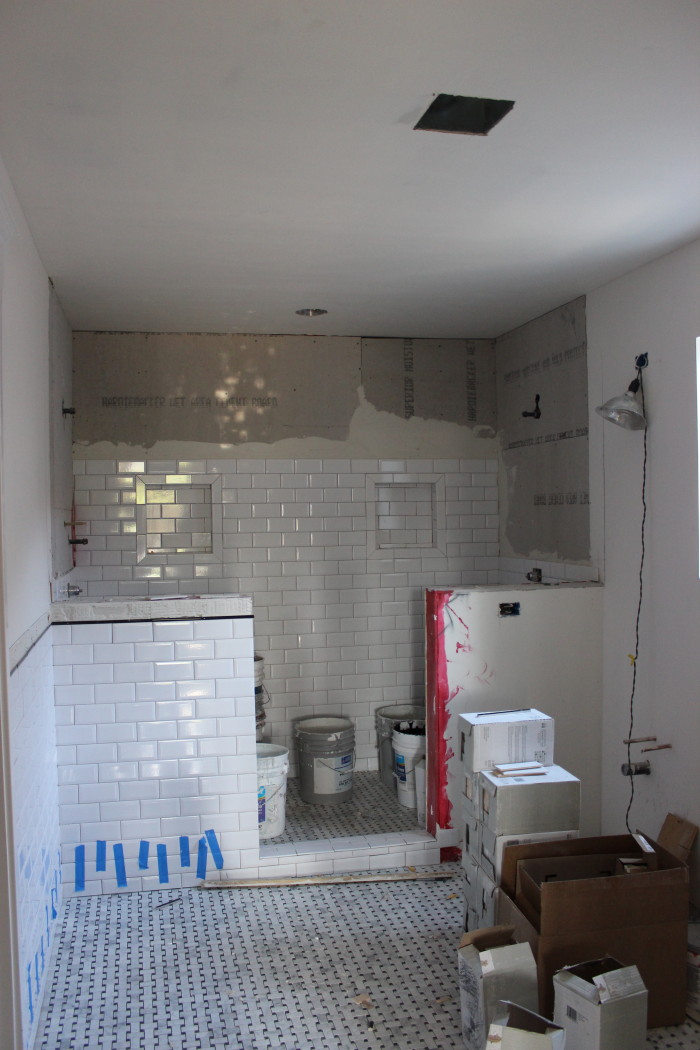 So thats where we are at. So much progress, and yet still so much more to go! If you can believe it- we are set to be finished in TWO WEEKS! Say what?! Happy Friday my friends!