Are you guys ready to see a thing of freaking beauty???!
I mean, I don't know if I have ever even been remotely this excited for a kitchen makeover of my own! The cabinets are in, some of the counters are in, the sinks are in, the stunning Moen faucets are in, and the pantry doors are up. Have I mentioned the pantry doors before? They are stunning!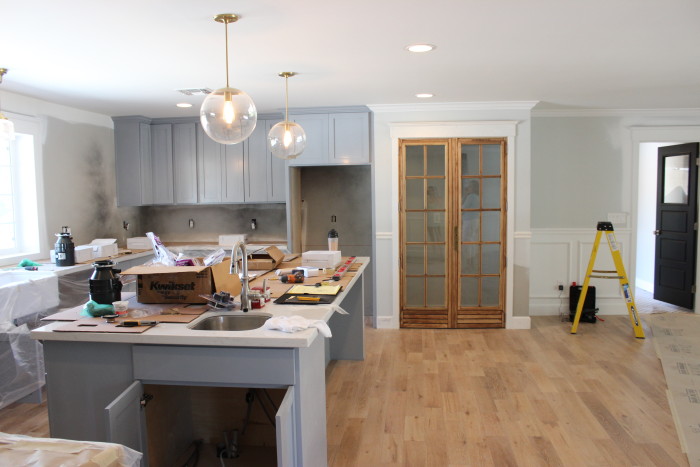 Hardware is getting done this week as well as the rest of the counters. We finally chose a backsplash for the kitchen, and I am super excited because we are going with a larger than normal sized white subway tile! All the interior is almost done being painted, and the exterior will be finished early next week! I cannot wait to see what a transformation that gives to the house.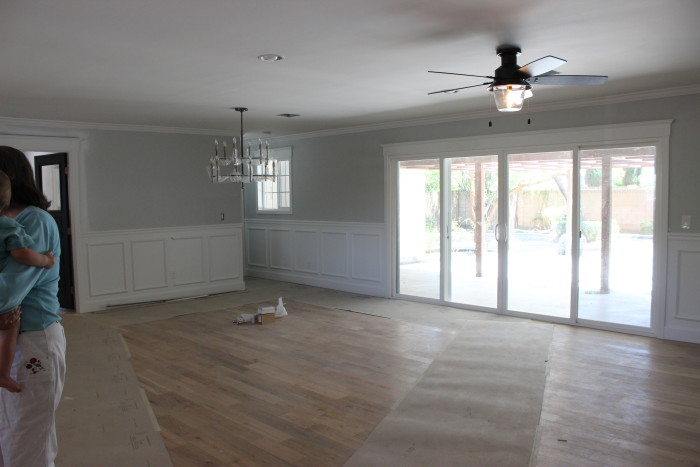 As far as bathrooms go, there is still some work to be done, but we are getting close.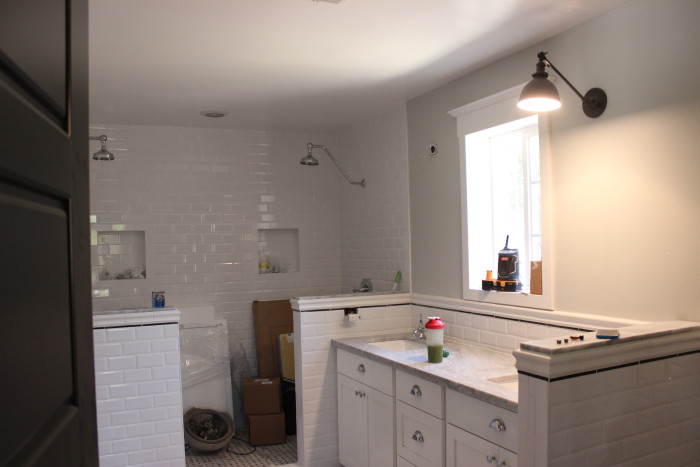 The Master bathroom shower is just heaven. Two huge shower heads and a handheld! And the marble counters are finally installed, and they are perfect! The closet still needs some work, but slowly but surely we will get there.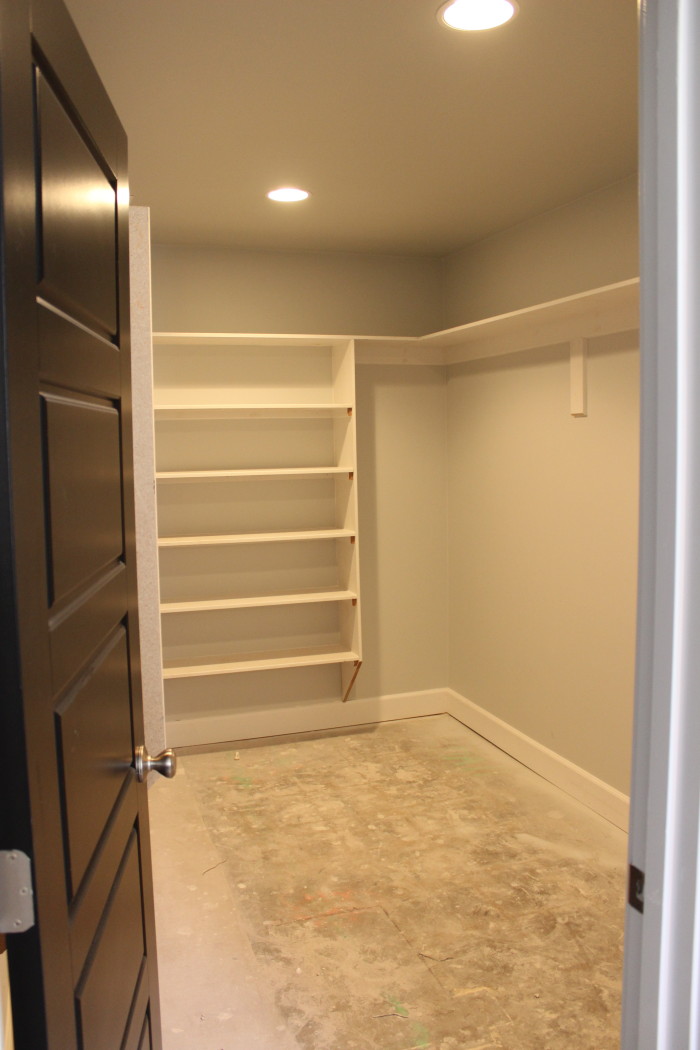 We had a little slip-up with the guest bathroom. They went to install the marble counter, and cracked it. Whoops! A new one will be installed next week, but other than that- the bathroom is nearly finished!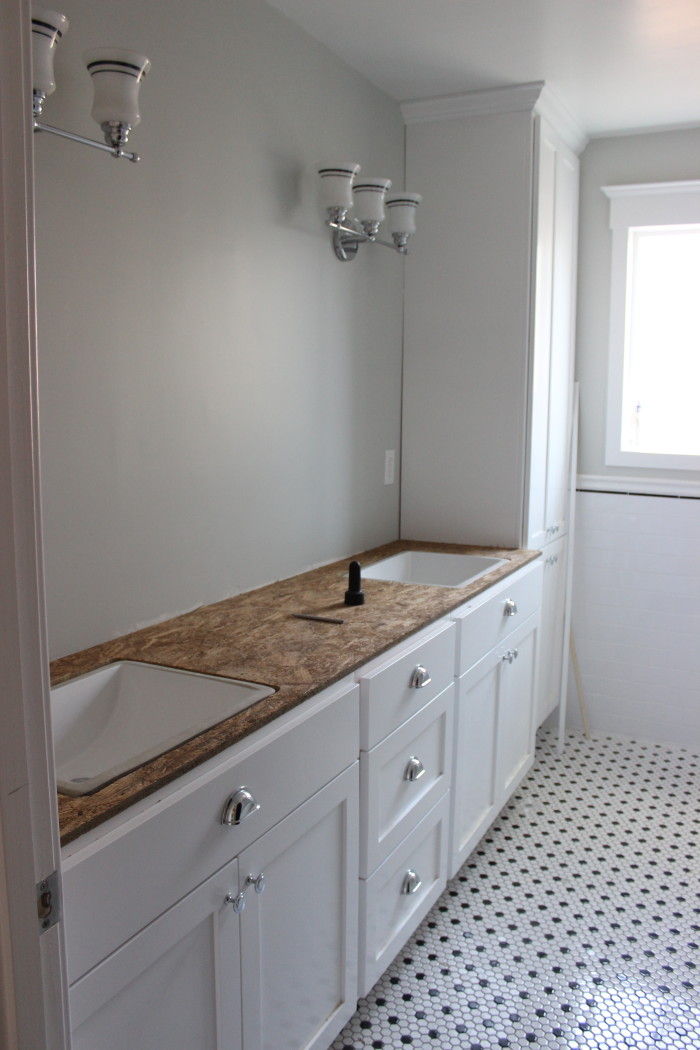 I just get so excited every time I walk in this house. It is our biggest project yet, and it is SO fun seeing Jeremy's vision come to life. You guys- he has worked so hard on this house. Every detail thought out and agonized over, every.single.thing is purposeful and beautiful. I love seeing him get to live out a dream and do this. So thank you to our partners the Gluchs for making this happen for us!