I know some of you have probably wondered why the Guest House is called what it is. The Guest House has the awesome 800 sq ft. guest house that in the backyard, and today I am finally going to show you the update on it. This space has transformed so much its SO cool, and its not even close to being finished.
When we first got this home the Guest House was actually a detached garage/workshop. Initially, we were going to keep it like that as it's a great solution to store our ski equipment and Christmas decorations when we're not using them. We've decided to convert this area and have another detached garage on the other side of our house but have it a little smaller. I don't want to get rid of the storage space altogether. This area was large enough that they kind of just divided the space, and then we changed it all. We took out the garage doors and enclosed it. Here was after that first haul out and change: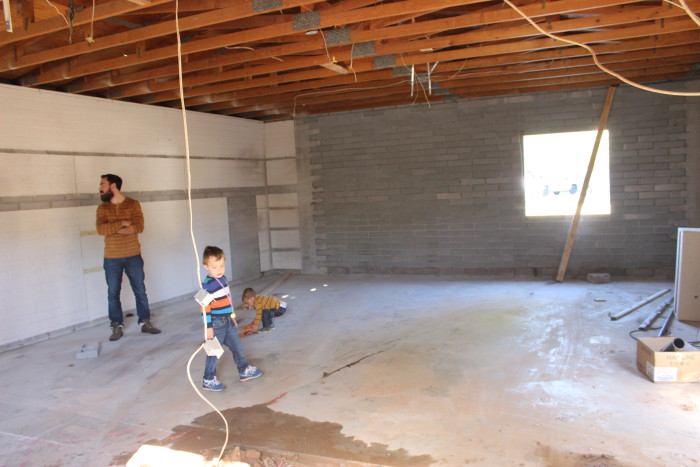 And now its really starting to take shape. We got walls up for the bathroom and closet, the kitchen plumbing is all in, and drywall is done. The way this guest house work is an open area that holds the kitchen/living space/and bed and then a closed off closet and a closed off bathroom.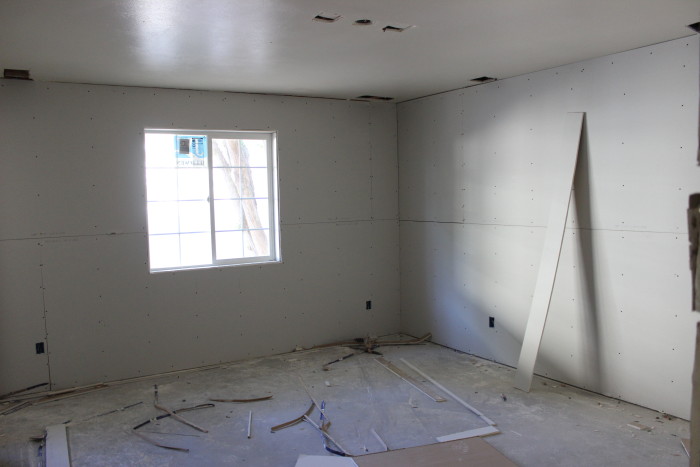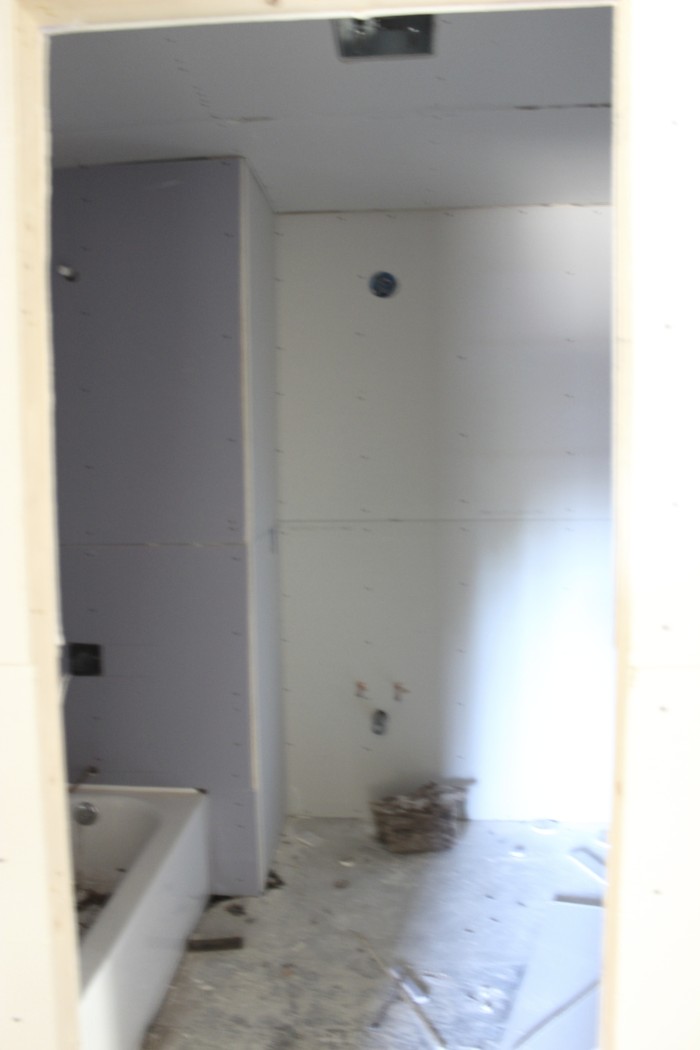 While it may not look like much right now, in just a few weeks this should be DONE! D.O.N.E.
This space is absolutely perfect for anyone who wants to have their parents or in-laws live with them. Who has guests for extended periods of time. Anything! We have had my parents living with us for the past three years, and it is the best! Its such a blessing having our kids grow up so close to their grandparents, so I love the idea of this Guest House being used for something like that!