Are you readdddyyyyy?
Willo is done, and it is beautiful! I am going to show you some of the main photos today, and then I will break it down room by room with specifics later. This home was built in 1952, and has so many fun specifics to it. The open ceilings, the arches, the multiple sky lights, everything! We had so much fun doing this home with Ryan and Kylie, and Modern Manor was in charge of staging it! So without further ado, here is Willo.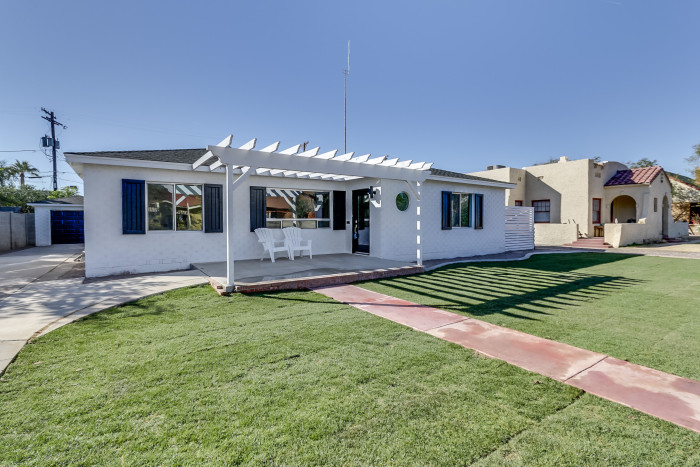 The main living space is so bright between the windows and the skylights! I am so glad I picked them, Structural Skylights can really bring a room together.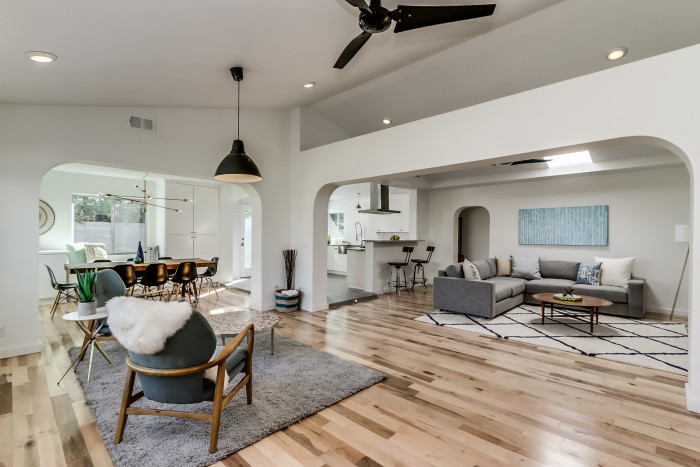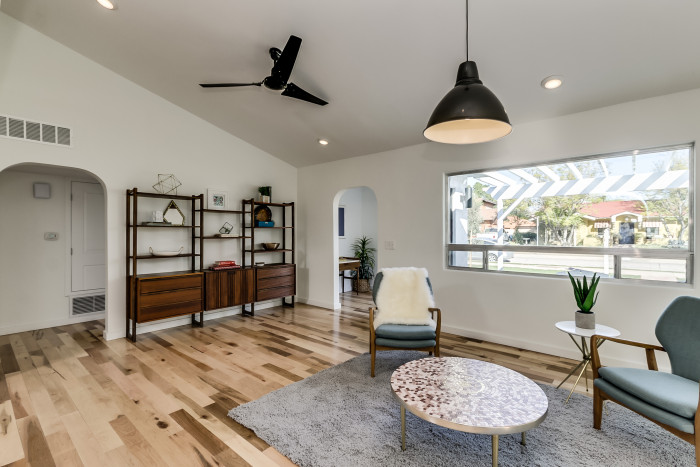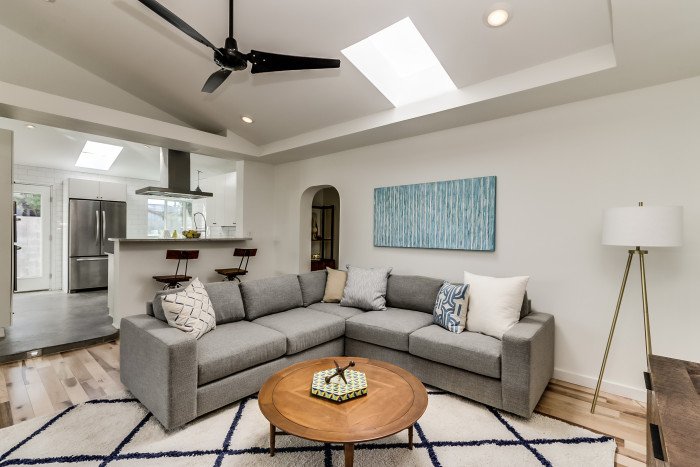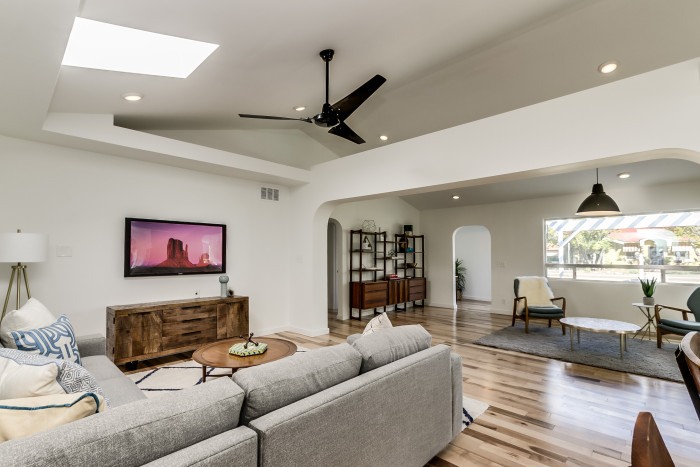 The Dining Room is right off the main living space, and I am in love with the built in bench and cabinets we did. And is that light not the best thing you have ever seen!?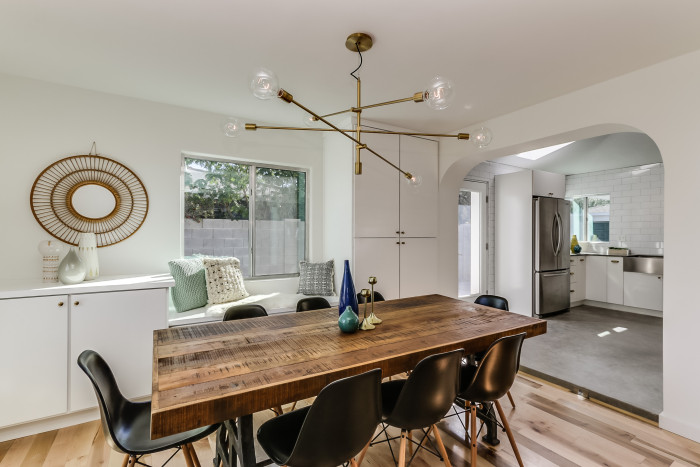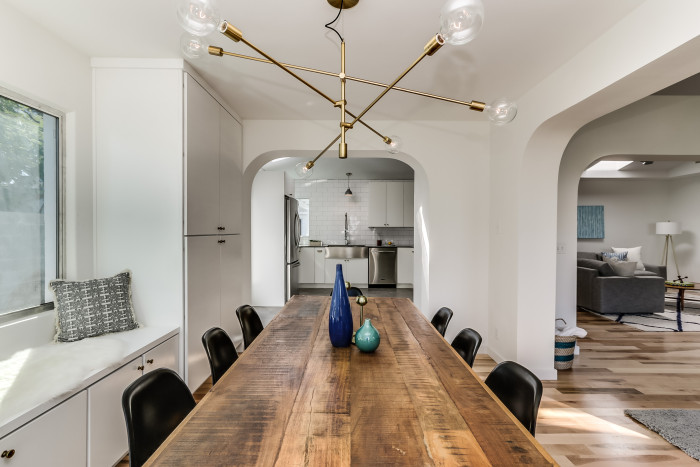 The kitchen was in pretty good shape when we first got the home, but we definitely changed up a lot.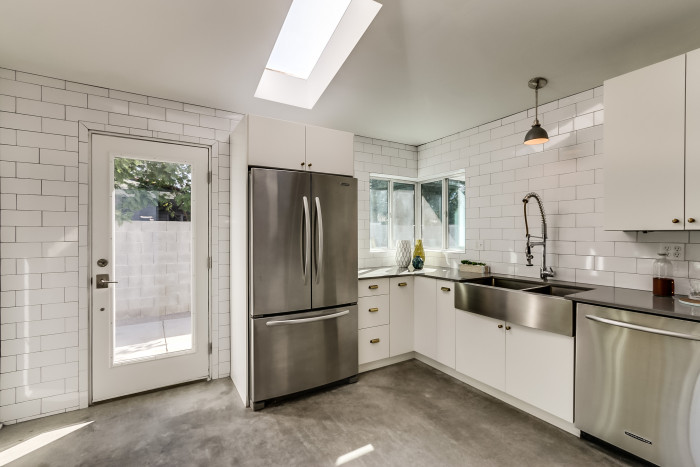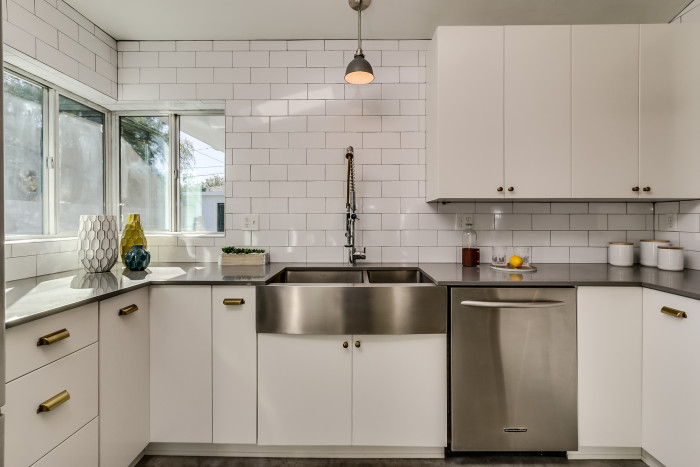 The Master bedroom is a total show stopper. The ceiling is amazing, and the amount of natural light in the room is dreamy!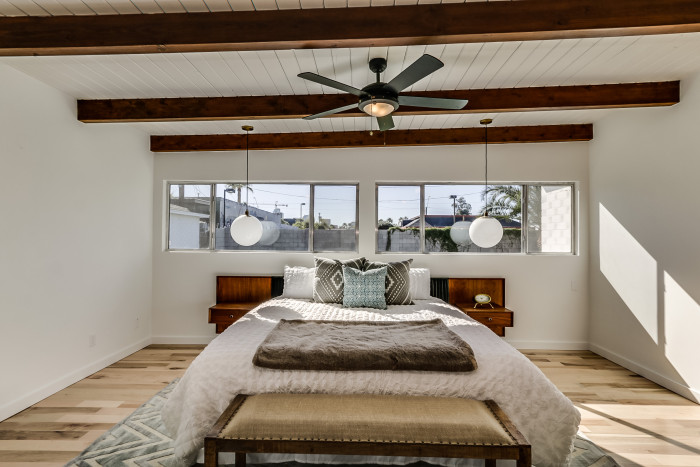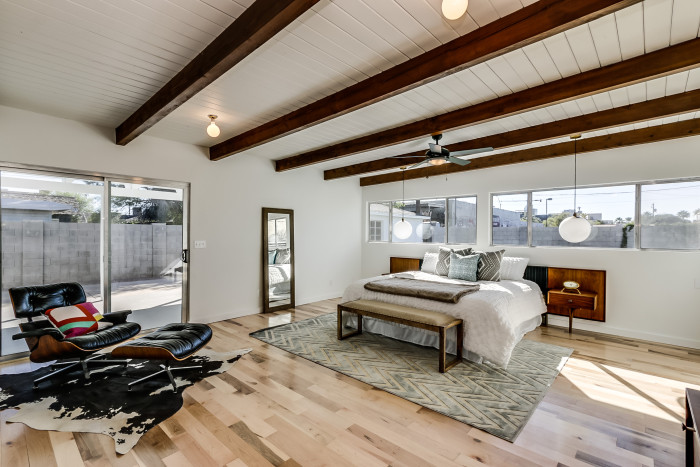 And the Master bath?! Well I already know you guys are fans from the sneak peeks i've put up on Instagram.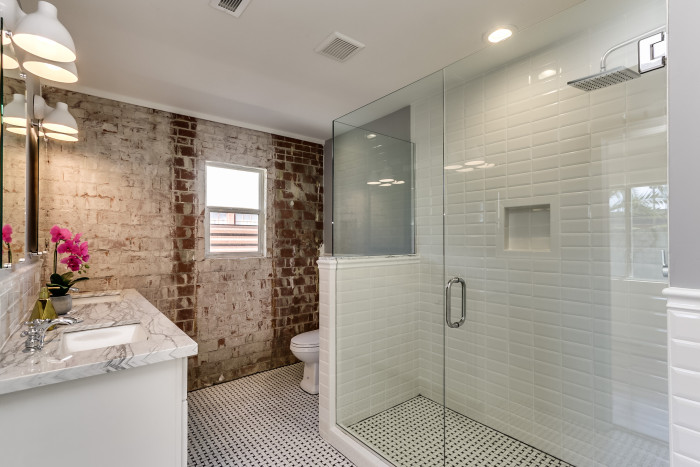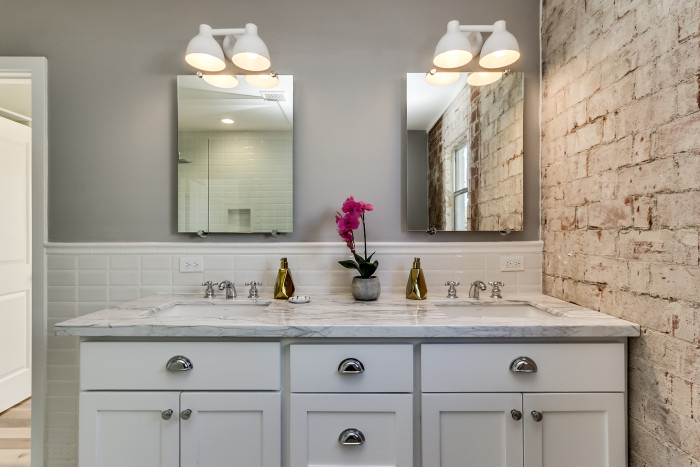 The Master closet is right off the bathroom, and it is LARGE!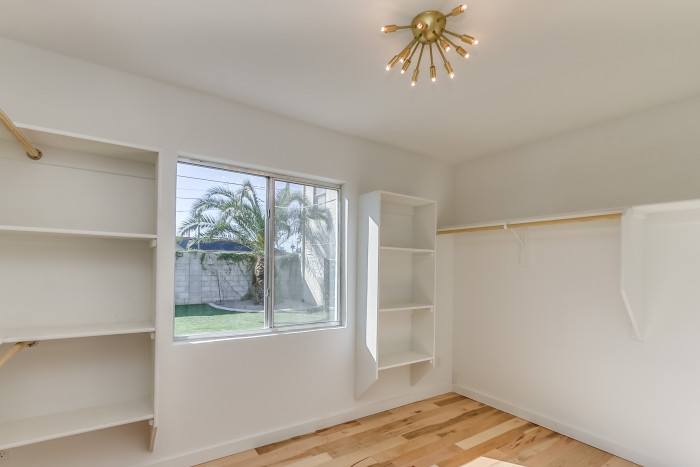 There are two other bedrooms in addition to the Master. And the Guest bath is just as pretty as the Master!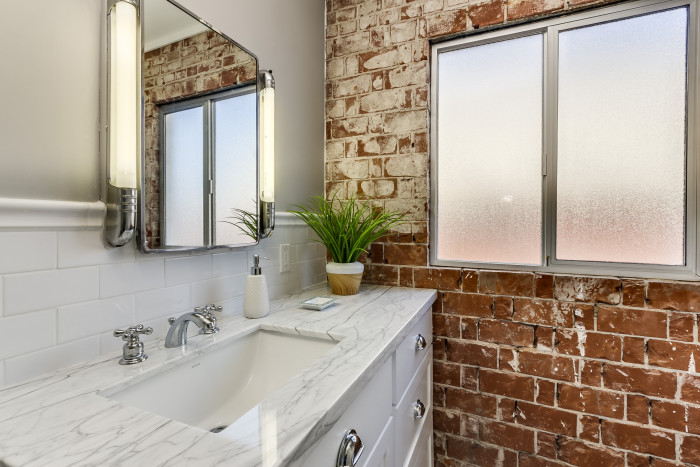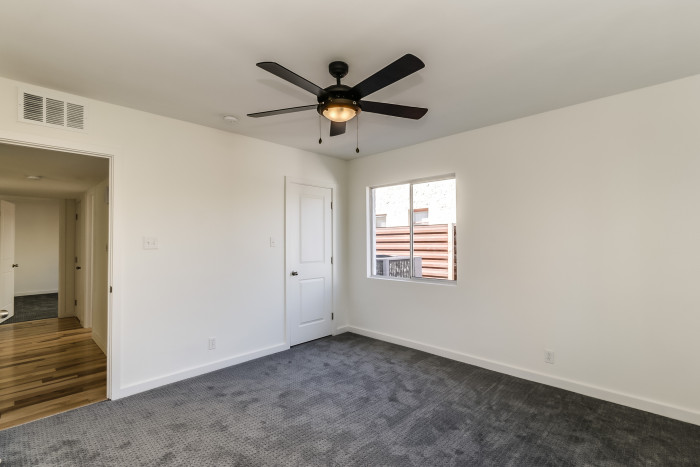 The backyard is full of plenty of green grass to run around, mixed with a fun wall and cute covered patio!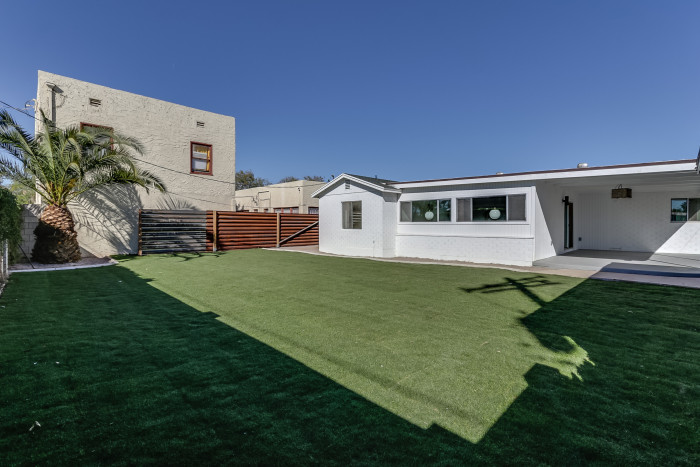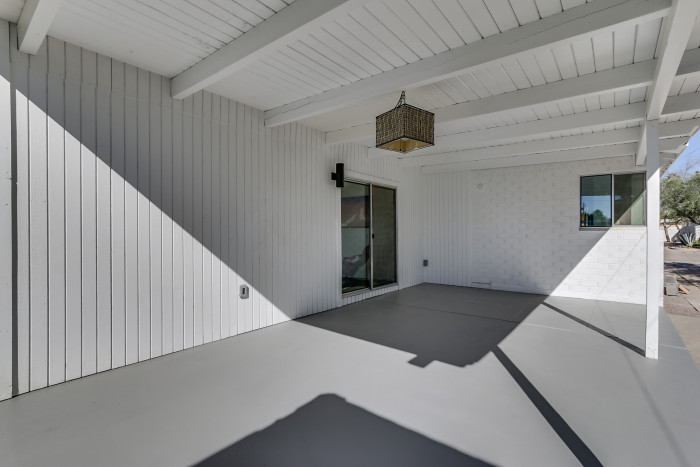 And that is Willo! We love the way the home turned out! We were able to preserve all the things that made it truly unique, while changing everything else for the good. Now we just need to find someone who is going to love this home as much as we have loved transforming it. Braylen said he wants someone 'extra nice' to move in, since he really likes this home;) What do y'all think of this home? Like it more, less, or the same as our previous Flips? To easily see all the flips we have done, simply search in my sidebars Categories section: Home Flips.
The home is officially listed, so if you are in the market, or you know someone who is, here is the info:
http://www.trulia.com/property/3225195862-127-W-Almeria-Rd-Phoenix-AZ-85003
If you want to chat about it, or other homes, I happen to know a super handsome and sweet realtor! Email him at Jeremy@gluchgroup.com