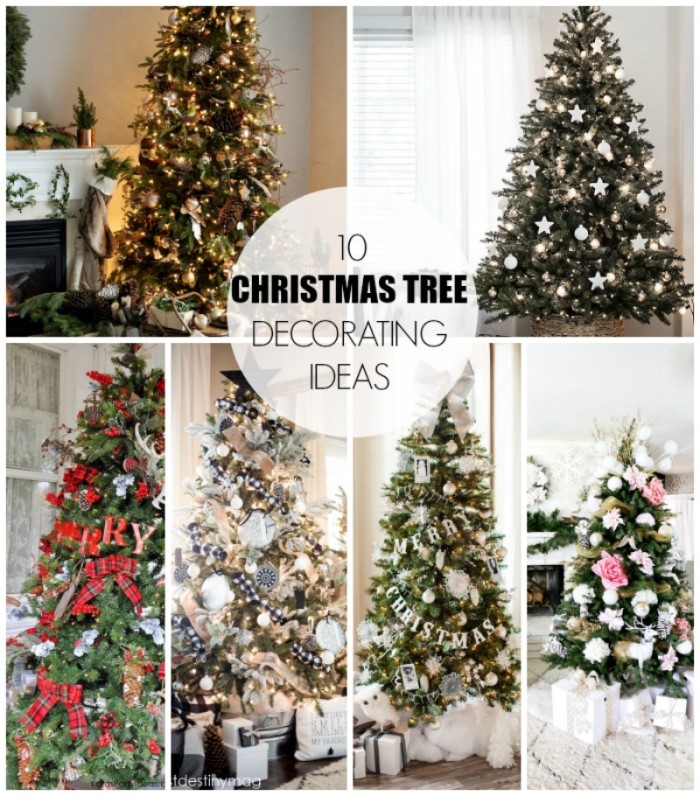 While Thanksgiving is still a few weeks away, I am already dreaming up what we will do for our Christmas tree this year! Last year we literally only had lights on it. No ornaments. Not one! It was actually really pretty and we really liked it, but this year I am ready for more! So I looked around the internet and found 10 of my most favorite trees for this year.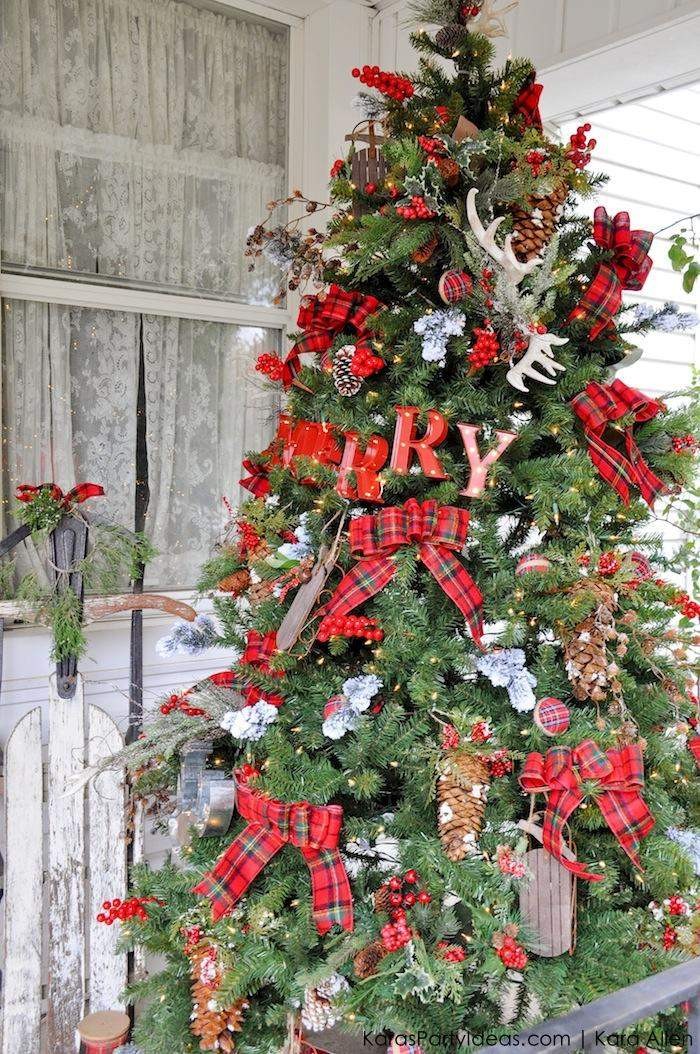 I love this classic red plaid tree from Karas Party Ideas. While some want to stay neutral in their colors, there is always something so classic and good about the traditional red and green!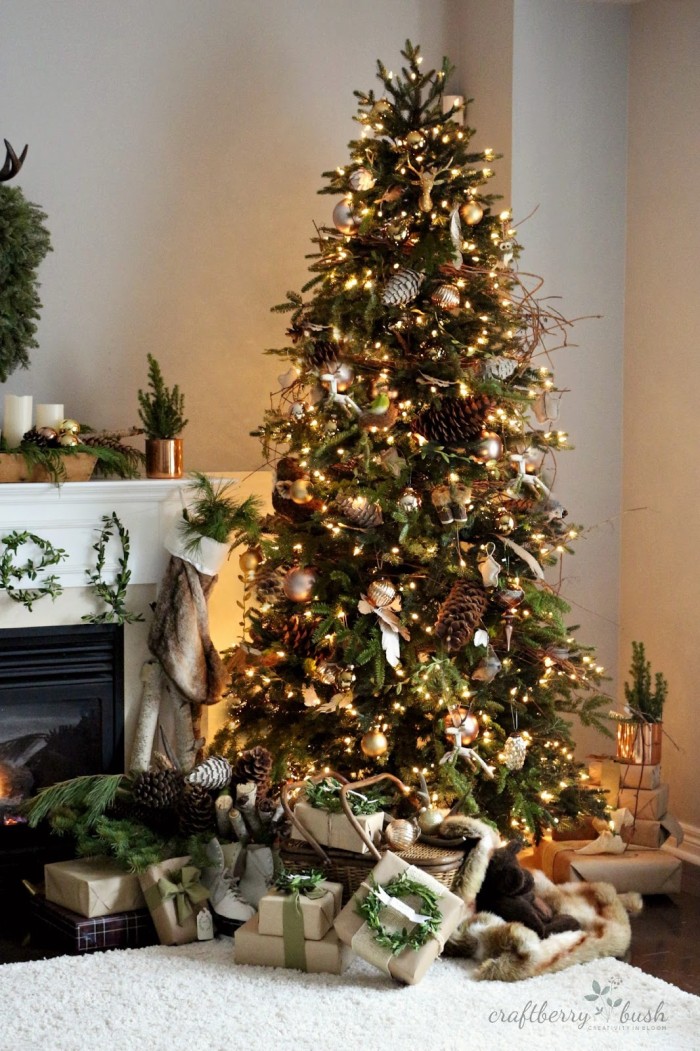 This woodsy and romantic tree from Craftberry Bush is so perfect! I think my favorite part is the massive pinecones mixed in it.
You all already know my love for Just Destiny Mag runs deep! We do collaborations together, mainly just so I can get inspired by working with her. Truly, she is that good! We did a Thanksgiving party together, and an outdoor block party together! This tree though, its just so good! Head to her blog to see how she creatively made those buffalo check garlands!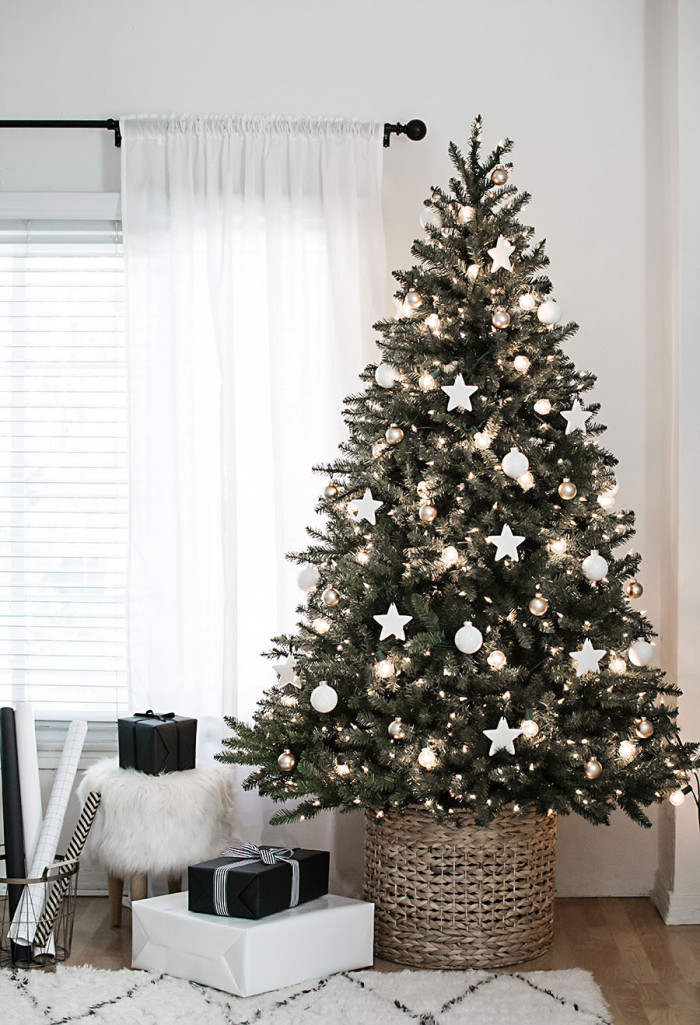 The simplicity of this tree is so attractive from Homey Oh My! And I love that she made those clay stars herself.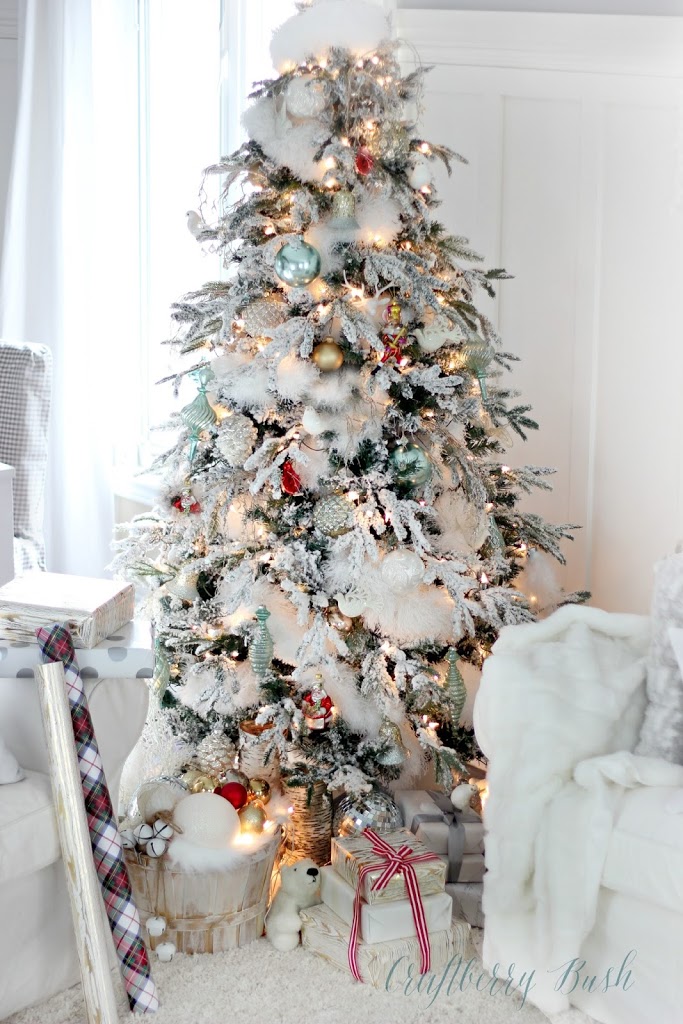 Yet another amazing tree from Craftberry Bush! And I love her secret flocked tree garland here! Man these girls are so creative with the use of things.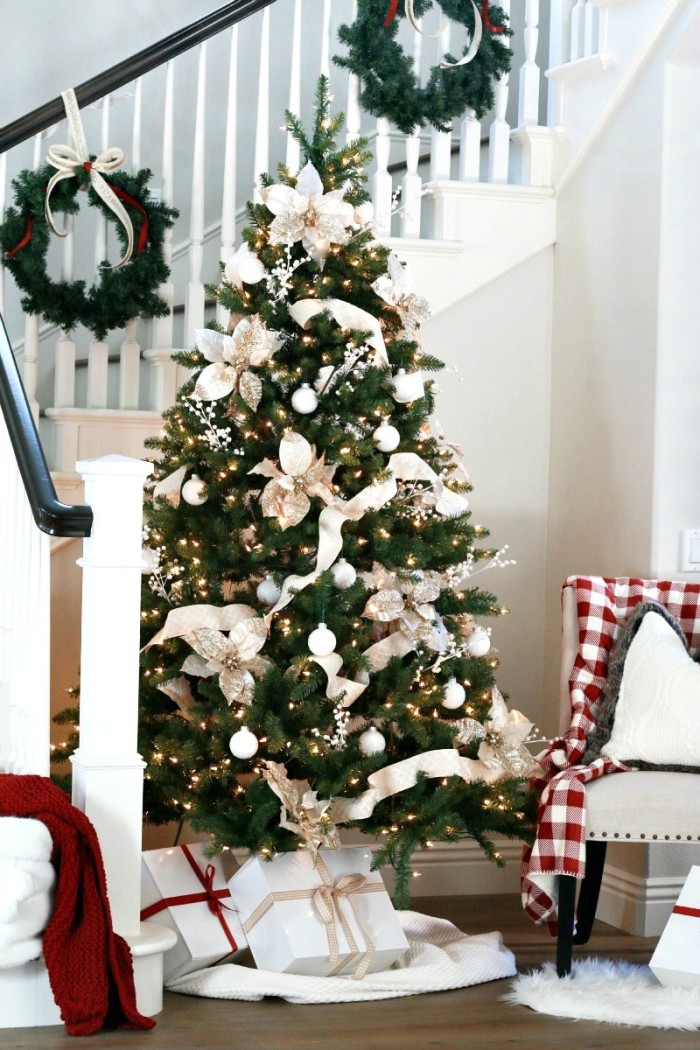 Talk about an elegant tree!! I love that this tree from A Thoughtful Place doesn't technically incorporate color, but instead using all different hues of white and cream.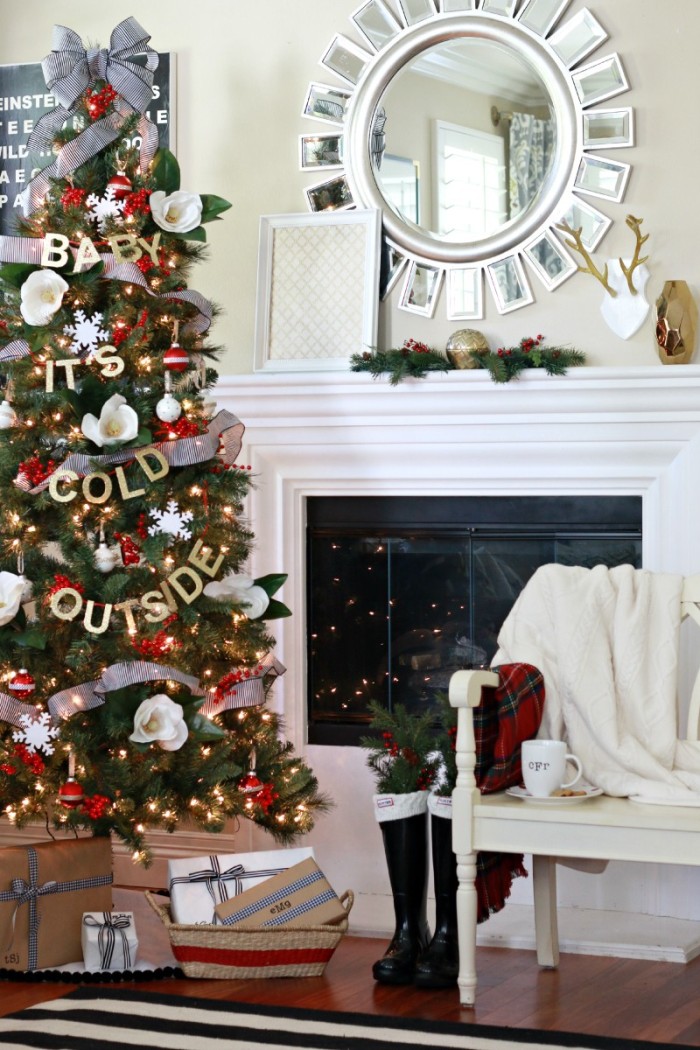 And A Thoughtful Places' tree from last year? Well that is still one of my most favorite. I love the idea of using actually sayings on your tree for decoration. While it may not be totally true here in Phoenix, I love the Baby Its Cold Outside on her tree.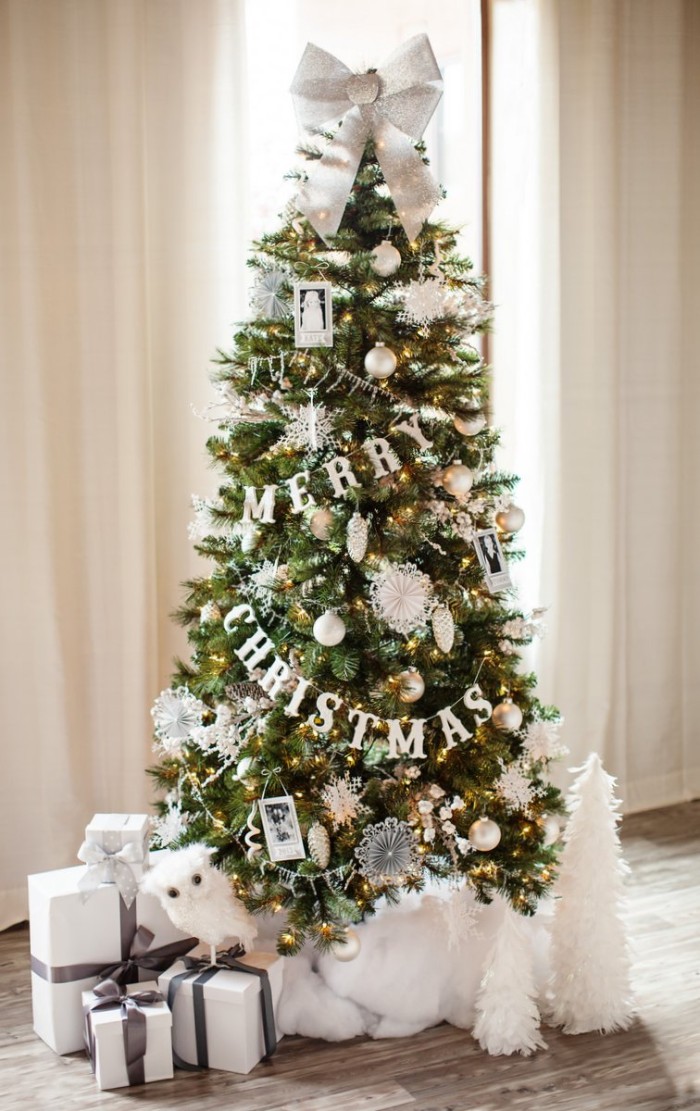 Did I tell you I like when people use words on their trees?! This beautiful white and bright tree by Tomkat Studio is a stunner and such a simple DIY!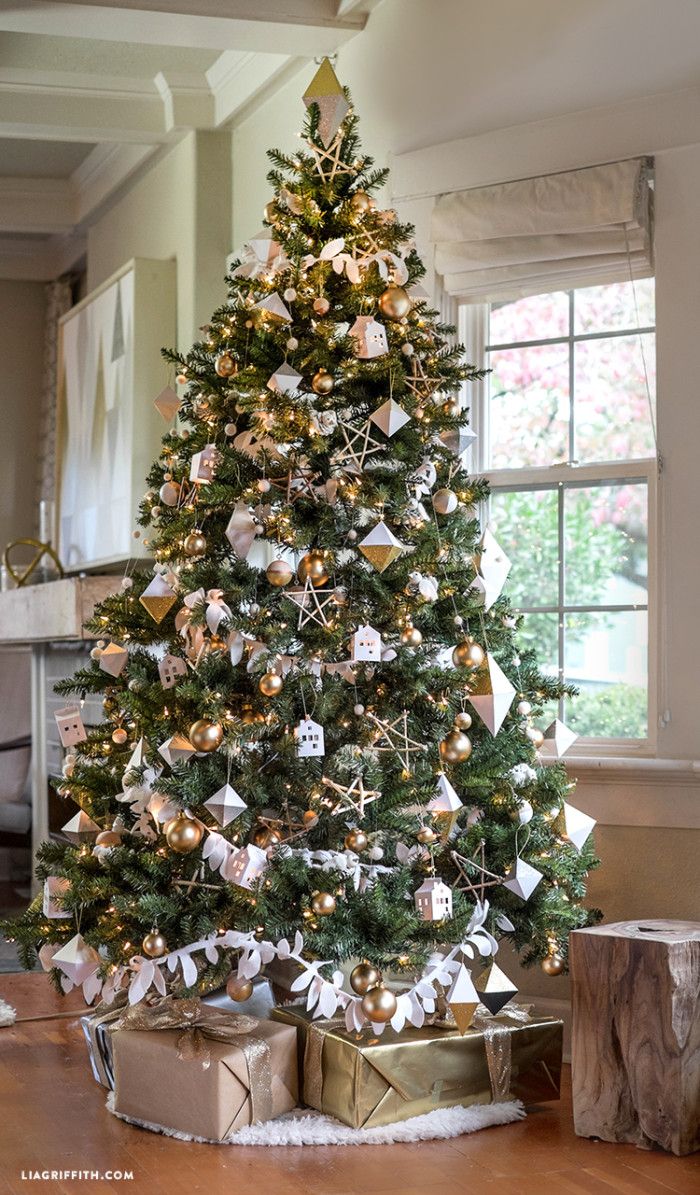 This tree that was inspired by Scandinavian design is so fun from Lia Griffith! I love how it is busy yet modern and fun.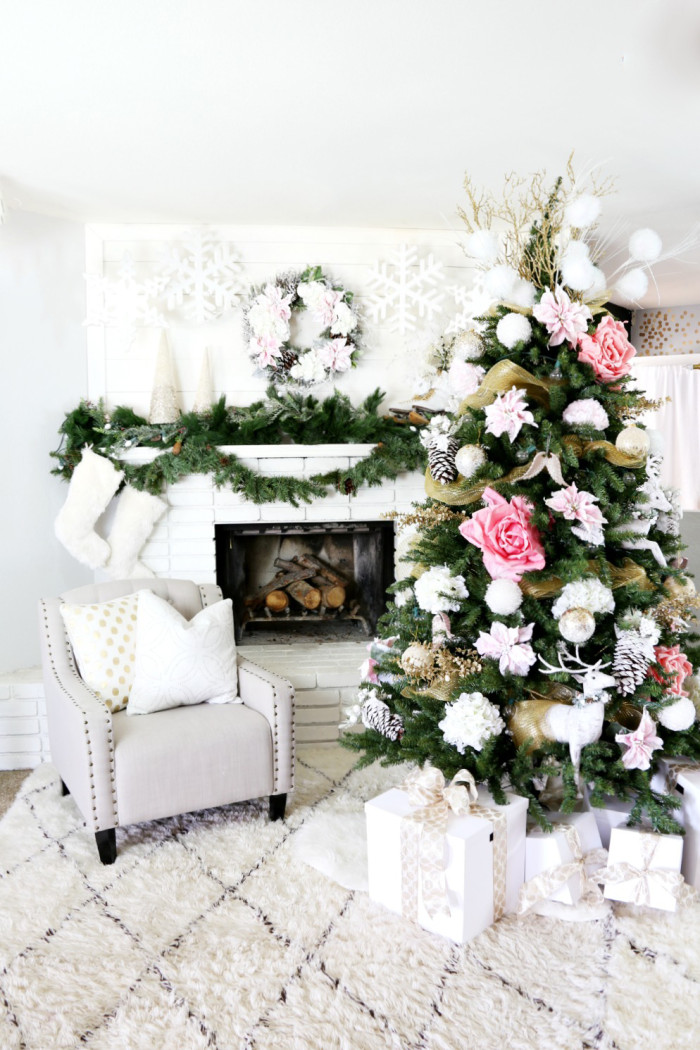 And last but not least- this uber romantic tree from Classy Clutter. I don't own many things pink, but something about this tree makes me feel like I should!
Thats it! 10 of my most favorite trees of this year. We normally never start decorating before Thanksgiving is over, but I thinkkkkk I might break that rule this year!
What do you do? Is Christmas up and running before or AFTER Thanksgiving?