The boys and I are in Colorado visiting my sister and her sweet family, and man does it make me even more excited for Fall to be here soon. While decorating our Dining Room for Home Depots Fall Style Challenge I had a blast coming up with a bunch of cheap and easy crafts to bring Fall in to the room. For this post I am going to show you how to make this fun Fall leaves decor. While it technically is a tutorial, it couldn't be any easier, so I feel kinda silly even 'showing' you.
To make this I grabbed a bunch of fun Fall fake leaves from Michaels and some super thick wool yarn. Thats all it takes!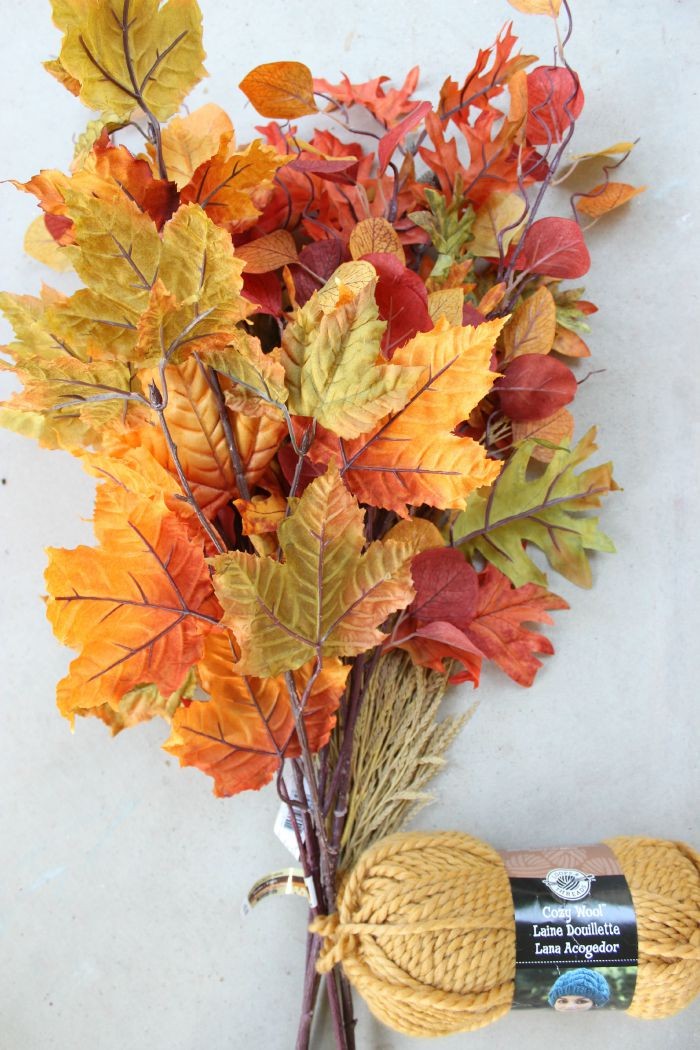 I didn't even technical enough to cut the branches and make them a different length, simply arranged them how I wanted and then wrapped the yarn tightly around to hold it all in place: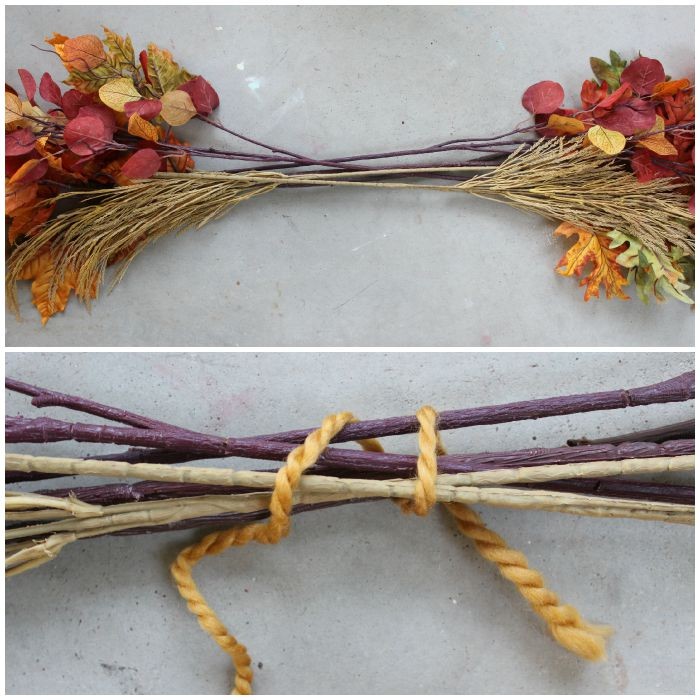 Once it was all wrapped up, I tied it off to the back of our DIY Driftwood Art. And that is it! Easy, cheap, and gives you a nice large Fall craft!