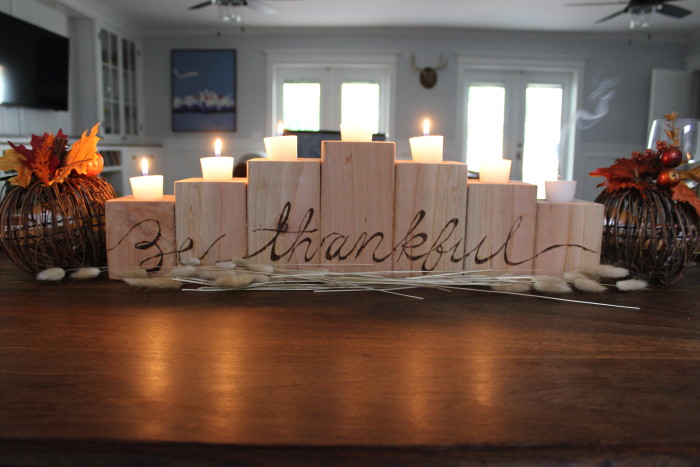 Happy Monday my sweet friends!! We are still over here in Colorado, but I wanted to share with you our post that is live over on the Home Depot blog today! We had so much fun decorating our Dining Room for Fall early this year. The decorations were a perfect mix of store bought and DIY'ed, which is just the way we like it.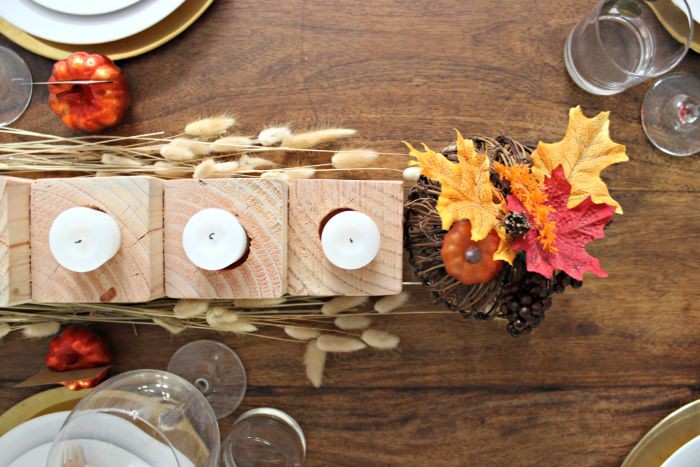 For a fun DIY we made this awesome and super easy wood candle holder centerpiece, that worked perfect to not only hold the candles, but have meaning too! We wrote on both sides of the holder, one side saying Be Thankful, and the other side saying Always Grateful. What is more important than being grateful and thankful for all that we have, especially on Thanksgiving?! We bought some votives online and they smell (and look) beautiful! I'm so pleased with how everything has turned out. I'm going to be getting it out every Thanksgiving!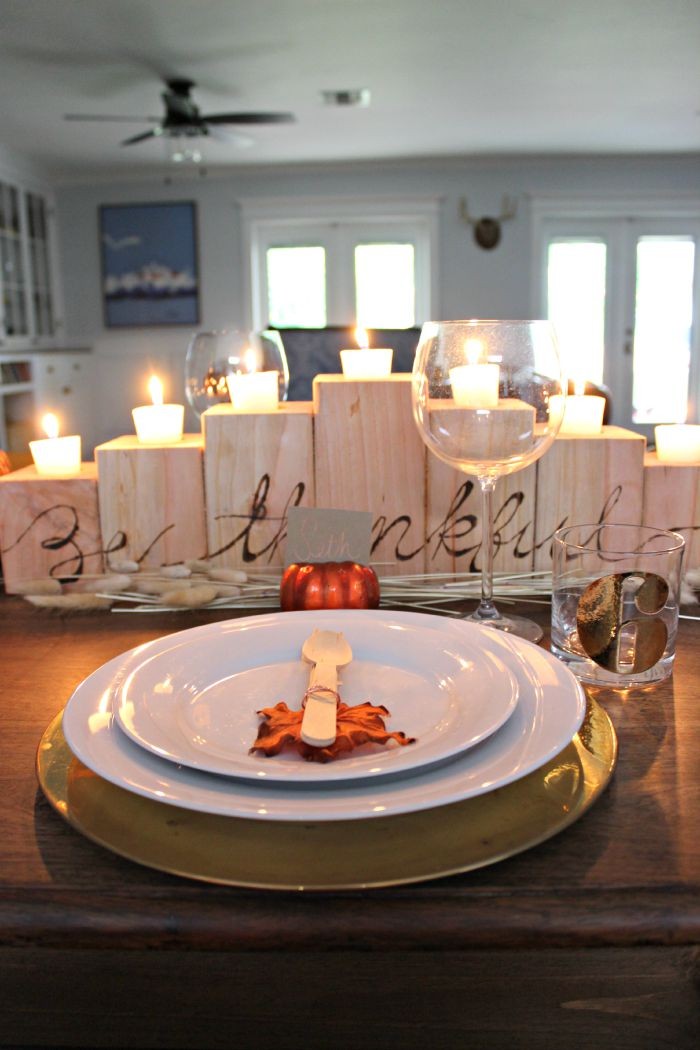 When you have a second, go check out the Home Depot blog– we shared a full tutorial on how to make the candle holder, as well as show off the rest of the room!