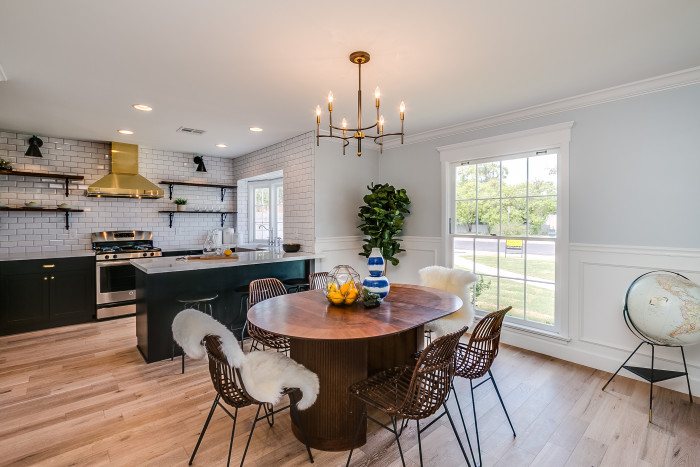 The Dining Room of Double Dormer is done and so beautiful! To refresh your memory a little bit, here is how it started when we first bought the home:
There used to be kitchen cabinets that wrapped around and created a little desk space, along with a lot of upper cabinets making the room feel small. One of the best parts of the Dining Room is that huge window in it. It lets in SO much light and makes the room feel so bright and airy. Once we demo'd the house and all those kitchen cabinets, thats when the room really starting taking shape.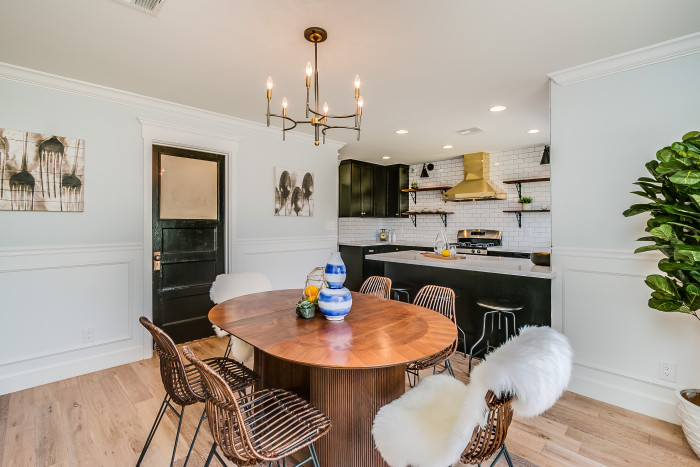 We wanted people to be able to be cooking in the kitchen while easily seeing and chatting with everyone else in the home. This room also has the awesome and huge pantry right next to it, and the vintage door we used adds so much character to it.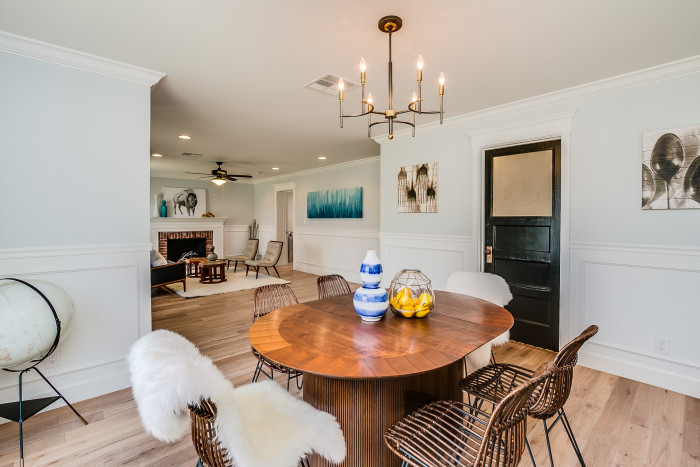 The Oak floors, wainscoting, baseboards and crown were still carried through the Dining Room just like the rest of the main living areas. And while the table in the space now may seem on the smaller side, this room could totally hold a table for 8 easily. The table will do for now, but our friend has been showing us some Brick Mill dining tables and we're very tempted to change our current table for a new one sooner rather than later.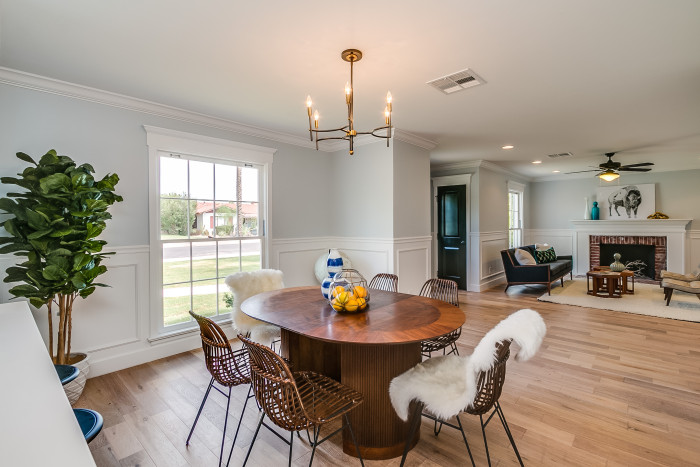 What do you guys think? Could you see yourself eating meals in here? I would be obsessed with grabbing my cup of coffee and eggs, sitting down and just people watching out that amazing window! These old homes know how to do character with windows!!! Up next, the KITCHEN! All the details and sources, and I can't wait to show you!
-As always, all furniture from the staging is from Modern Manor, check them out if you have any questions.
To easily search through the rest of the Double Dormer flip make sure to follow the tag Double Dormer below! And to see the rest of our flips, follow the Home Flips tag!