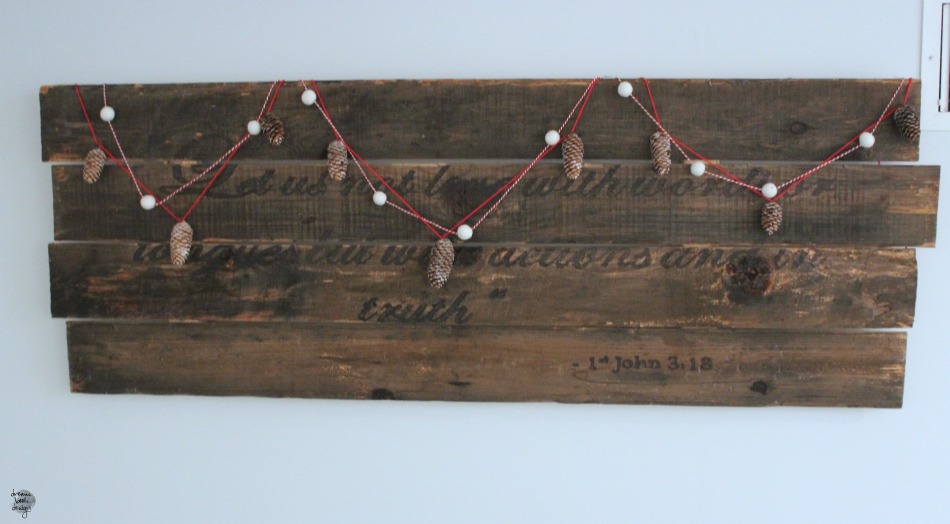 I'm pretty excited over here- you know why? We are all feeling pretty good, AND I got to do my first Christmas craft of the season. I know that all good bloggers have had their Christmas crafts done and posted a month ago, but I am not that good! This pinecone and pompom Christmas garland was too easy to make, and turned out pretty cute!
I started with some awesome string that I got back at Targets Dollar Spot last year, some cute white pom-poms, and these adorable Pinecone ornaments from World Market: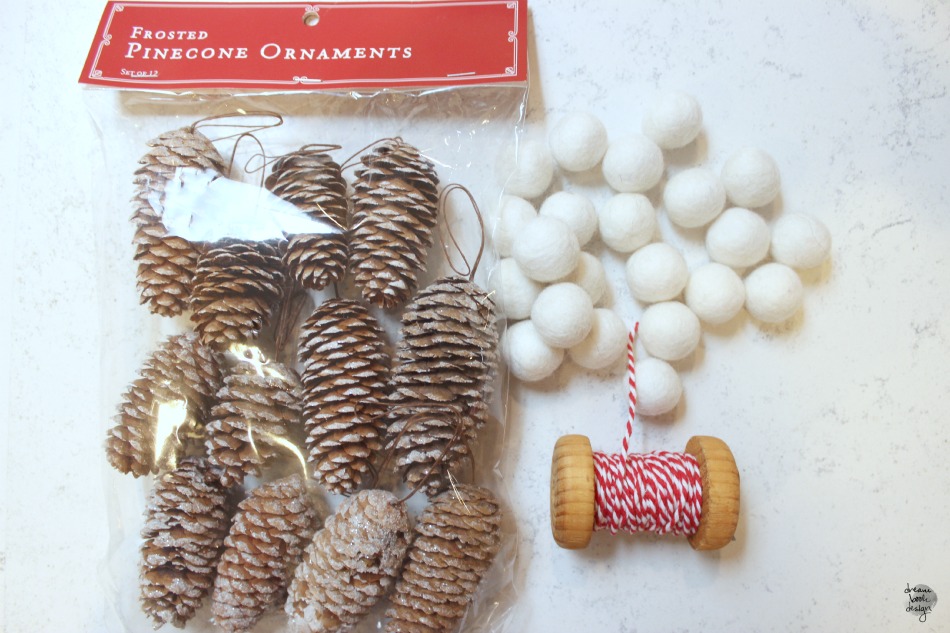 I first planned to put it all together on one string and just do two rows of it, but then I realized how much of a pain it was stringing that thread through the pompoms, so I took the lazy route:) I simply threaded a decent amount of pompoms on the candycane styled string, and then used plain red yarn and wrapped the ornaments around it for another row: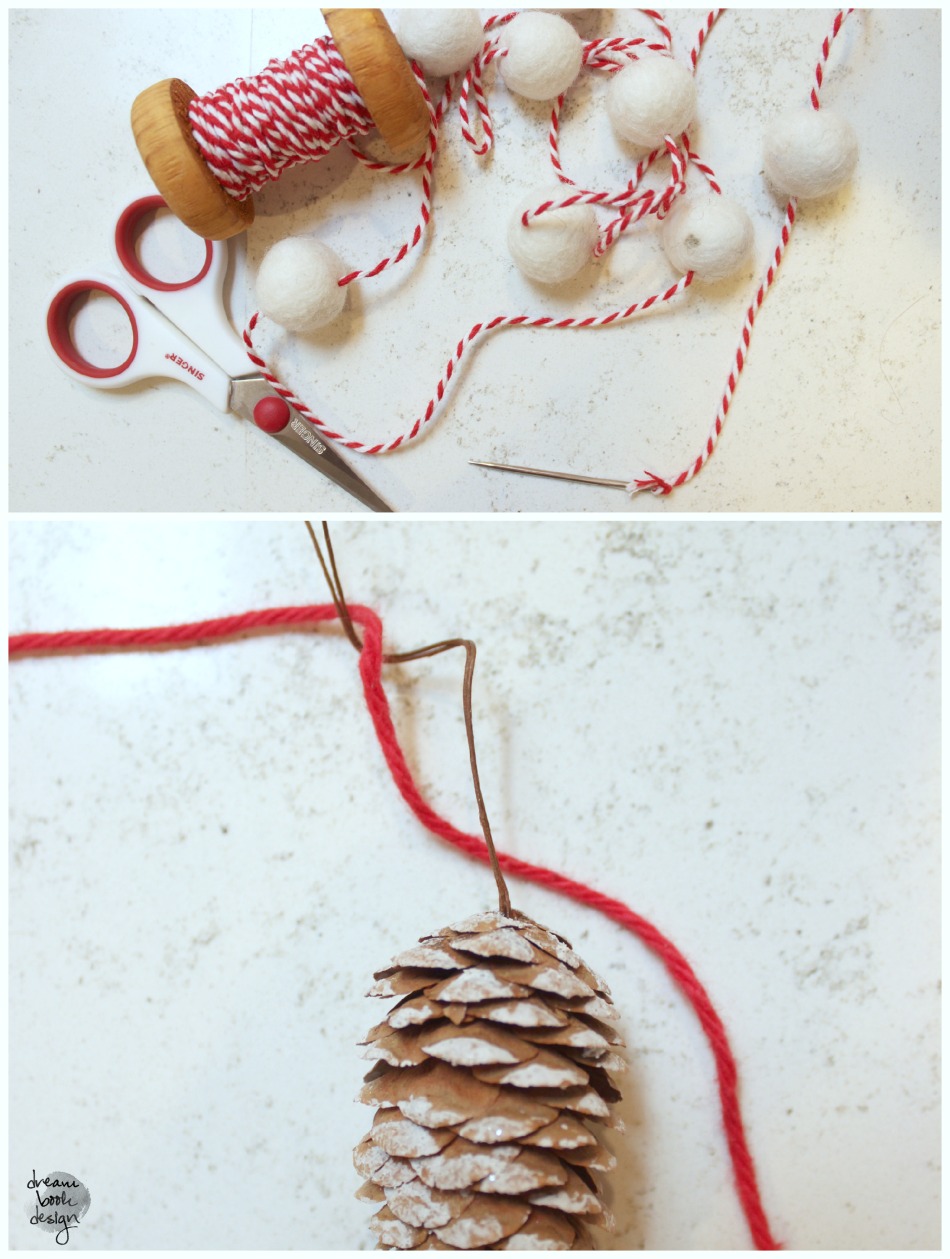 No measuring, no testing stuff out beforehand. I just went with it. Aren't those the best kind of crafts? The ones that you don't 'think' about, but instead just do! I love that this took me about 30 minutes, and now our DIY Driftwood Art has a Christmas feel to it as well:)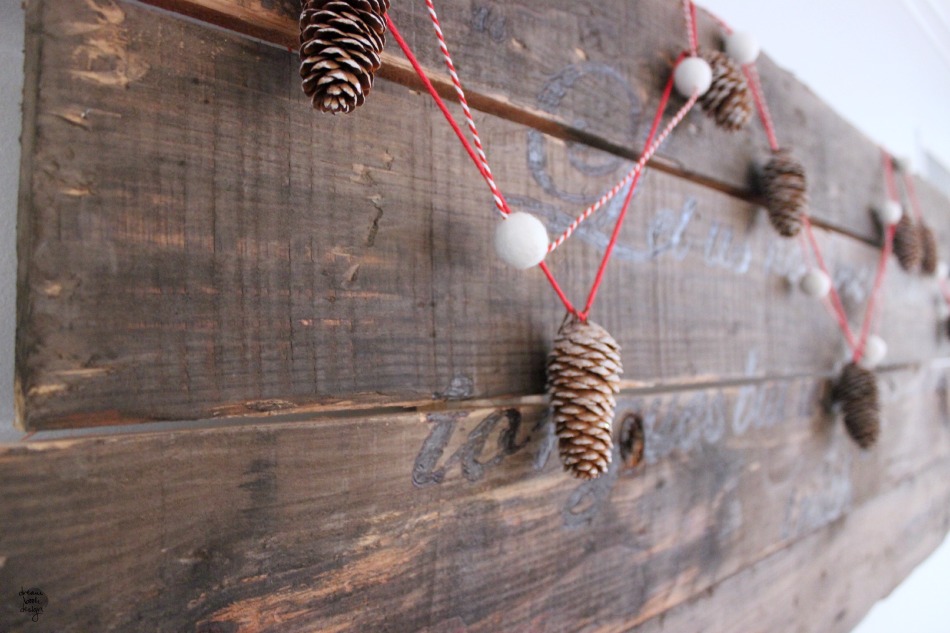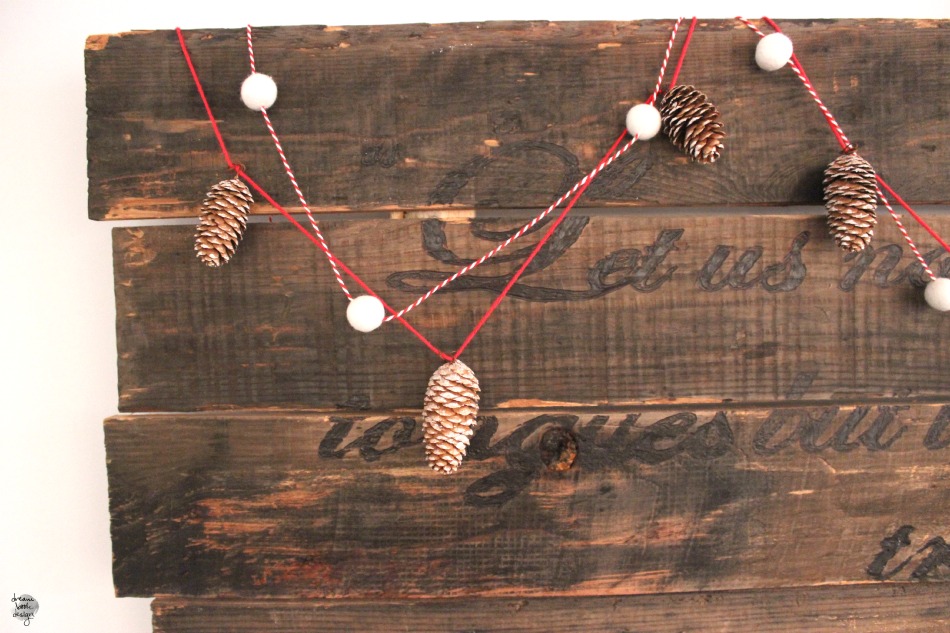 Are you ready for the best part of this post? This is the reality of it all: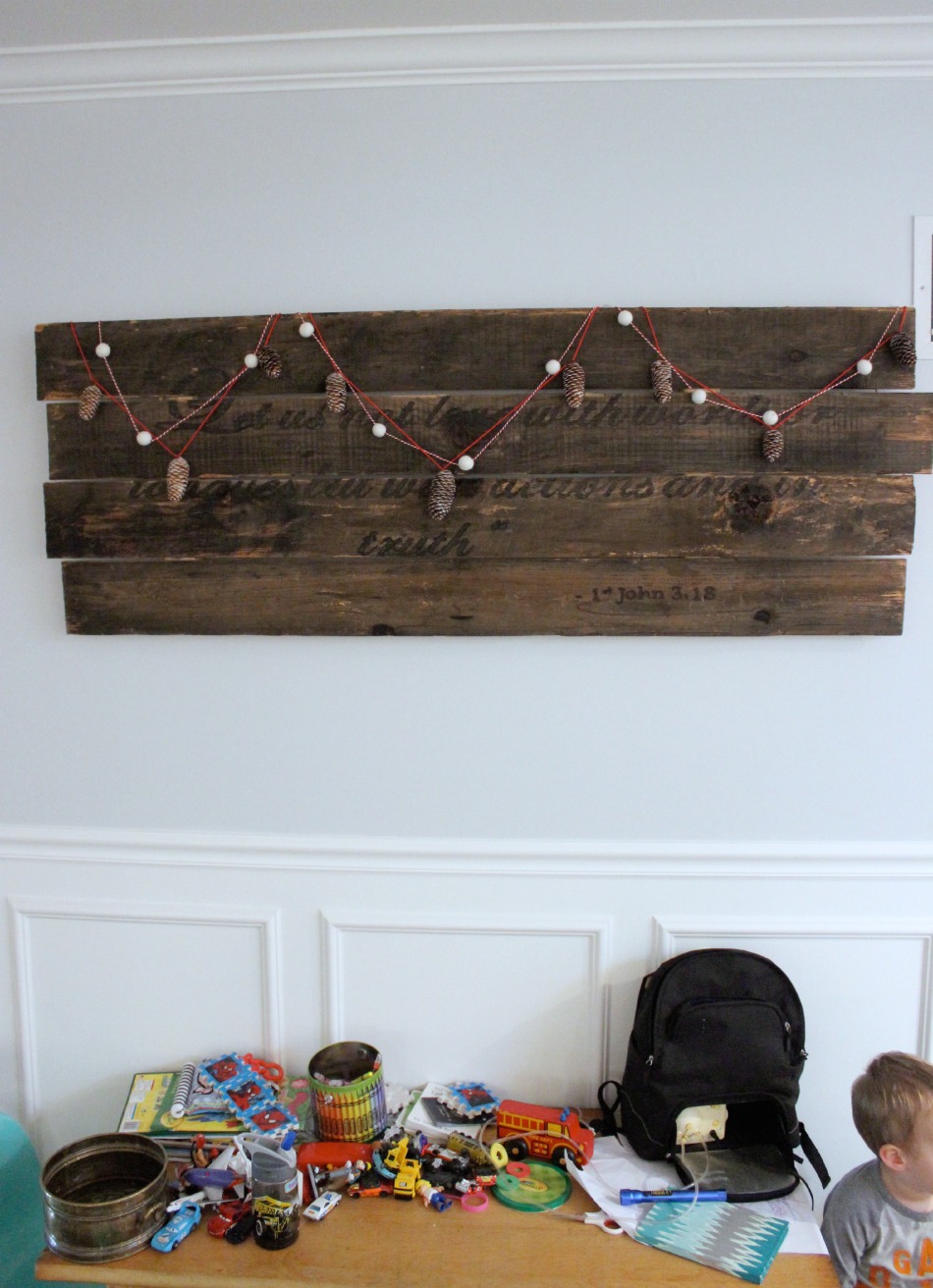 Just in case you guys ever thought for one second that we had it 'together' over here. This is what Brays DIY Farmhouse play table looks like 99% of the time. Every night Jeremy and I pick up all those little cars/people/etc and put them in the brass bowl- and every morning he dumps them out. The black bag? Ya, thats my pump. And yes- thats where it stays 24/7. I pump every morning after Winston's first feeding, and yes- I sit in one of those little kid chairs. Don't ask me why this is where I chose to set it up, but I did and I haven't bothered to change it. Just wanted to keep it real with you guys, because I feel like all I see these days are these perfectly styled rooms without a touch of 'real messy' life in them. Thats not what you get when you read this blog though, unfortunately and fortunately I guess! Happy Friday!