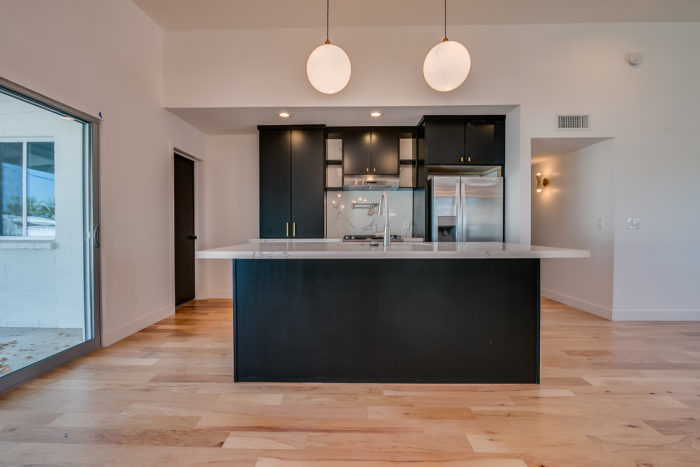 The Orchid flip kitchen is one of my favorites! I love that while its not massive, it is jaw dropping AND super functional at the same time.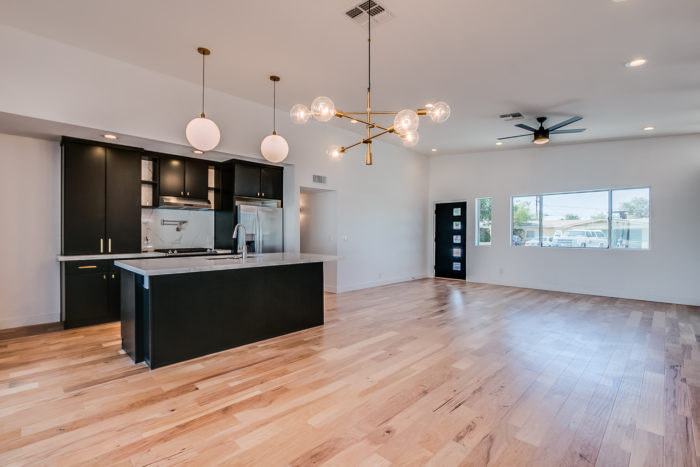 Just for fun, lets take a look at the Before: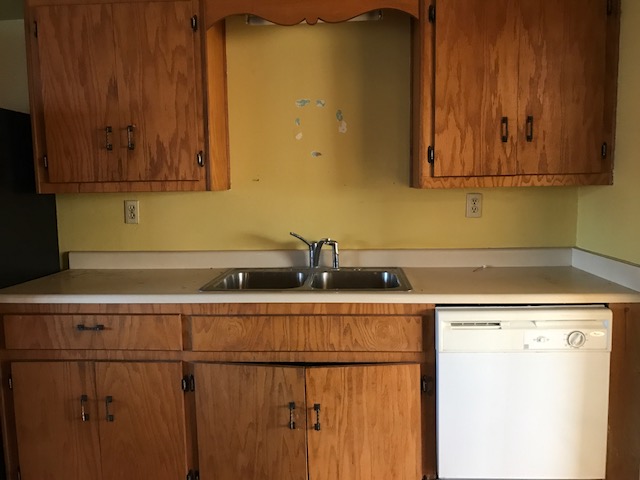 I know, I know. A stunner right?! So we opened up the whole space, but kept some of our most favorite features. Block walls have our hearts always! Especially when they are paired with those high windows. This space has SO much natural light, that even IF we did a bad design job, it would still look good. Haha, not that we ever plan on doing a bad job;)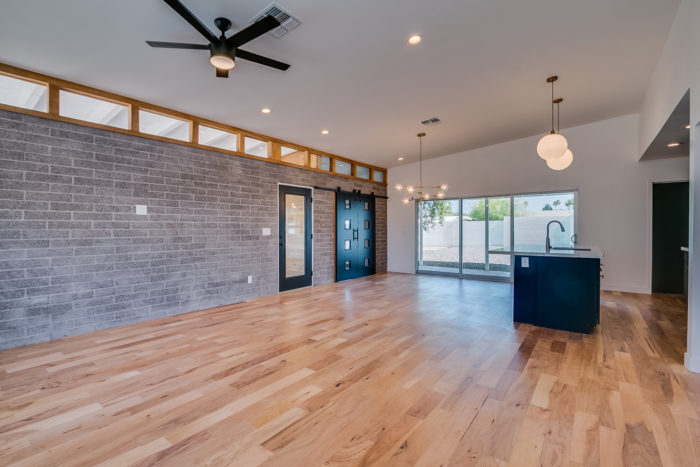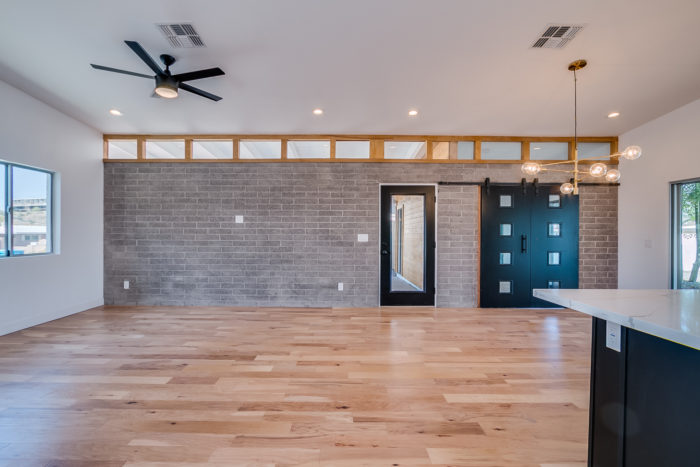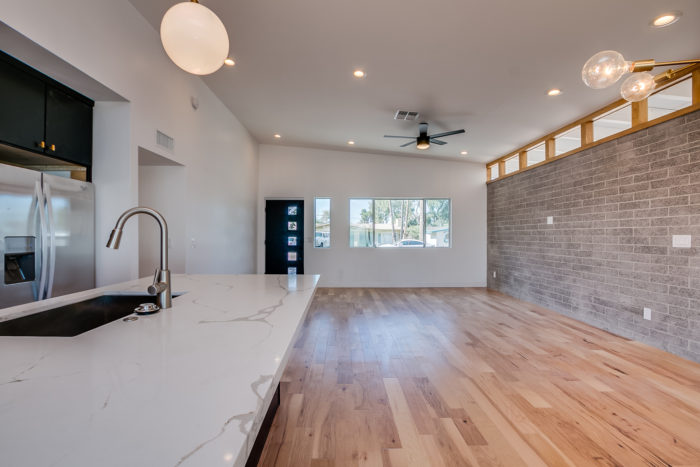 We added in the sliders to let in more light and let the Dining area flow to the back yard. Especially since Arizona does have a lot of really beautiful months of weather, we always try our best to have the indoors flow out, and visa versa. That is something about my childhood I think more than design. I loved nothing more than when my family would eat dinner outside growing up. There was something so 'fun' about it, made the meal seem special even when it was hot dogs and canned beans! So I always desire that for my own home, and others. To be able to have a meal linger because you are in a beautiful yard, enjoying the weather.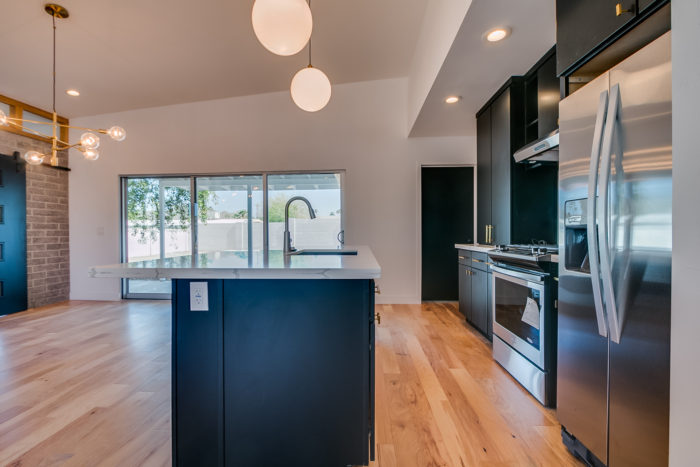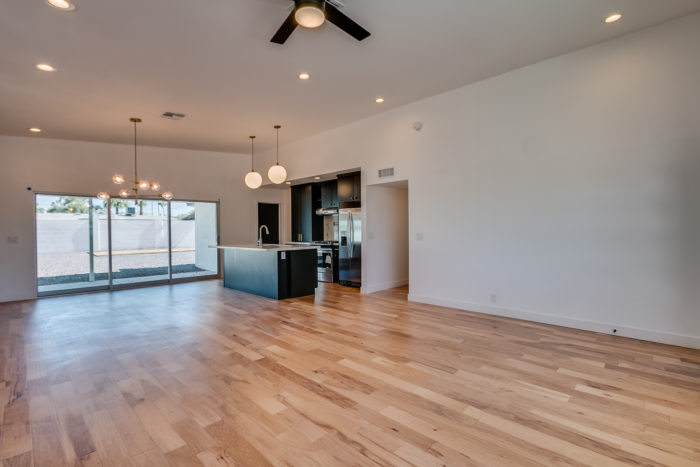 Like I have said before, the counters in here are seriously my most favorite ones we have ever worked with. They are a Quartz, BUT look straight up like Marble. And Quartz is about 100x more user friendly, so its a win for sure.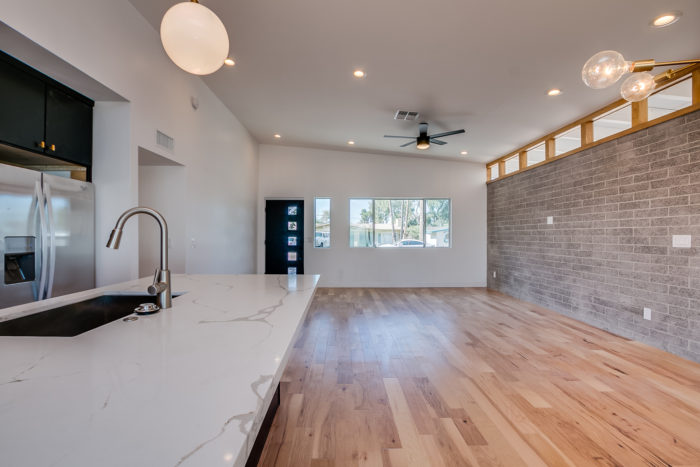 Those paired with the Moen faucet, pot filler, stainless sink, and Quartz backsplash, it makes the kitchen so bright and clean.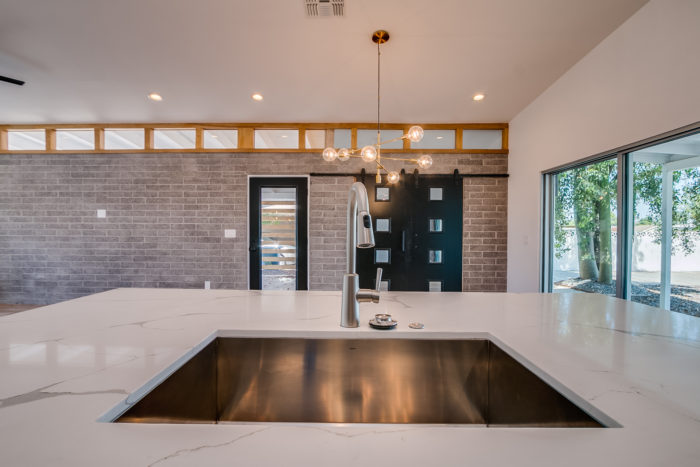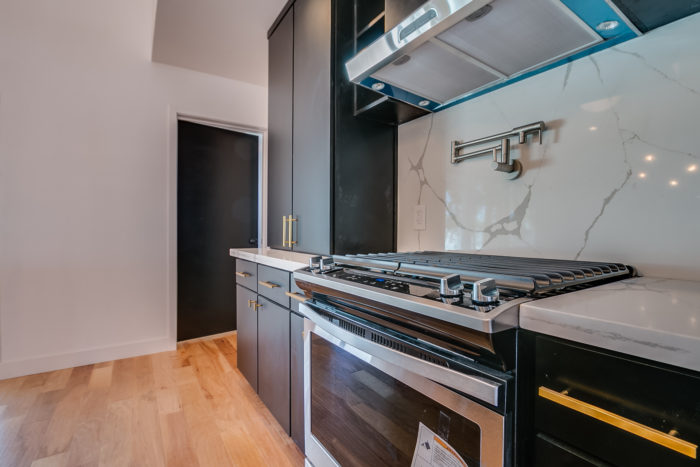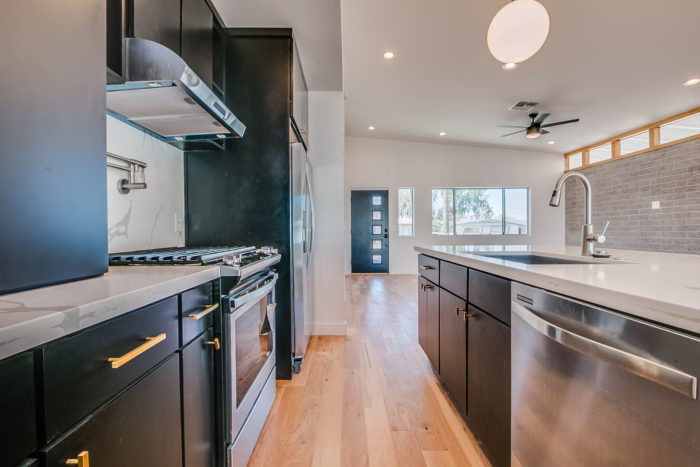 The whole Living space and Kitchen all flow together, but are totally able to feel separate with the use of rugs and furniture. The homeowners are doing a SERIOUSLY amazing job of styling this home- she even has a beautiful blog that you should check out!
Can't wait to walk yall through the rest of the rooms and the exterior!
Sources:
Counters- AZ Tile
Paint- Sherwin Williams Black Emerald
Hardware- Cool Knobs and Pulls
Stainless Steel Sink- Moen
Pot Filler- Moen
Faucet- Moen
Garbage Disposal- Moen