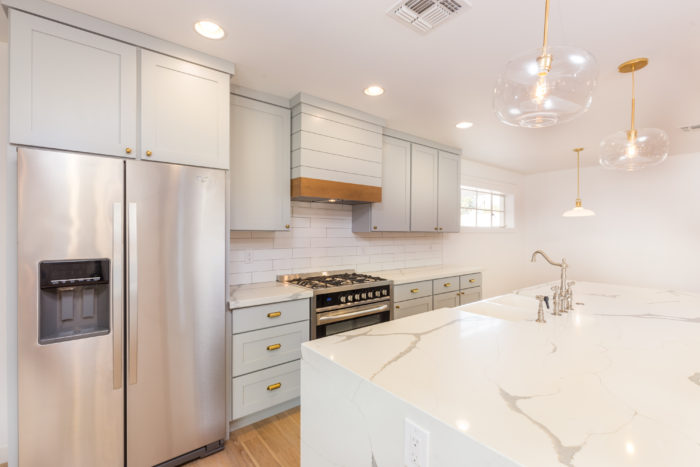 Hi friends! Its been a minute since I have posted about our flips. The market has been funky for us when it comes to flips lately, so while we used to always have two going at a time, that hasn't been the case recently.
Which to be honest, I am quite alright with since our life is already so crazy, haha. But I know for Jeremy, he is happiest when he has a flip that he can use as his creative outlet. So here is our most recent one, which was extra sweet to do since it was for some of our closest friends.
We didn't add on any square footage to this one, just totally gutted almost every inch of the inside, took down walls, and moved where a lot of spaces were. The outcome made for one beautiful, bright, open home for our friends who get to welcome their first little baby in soon!
But here is how it started: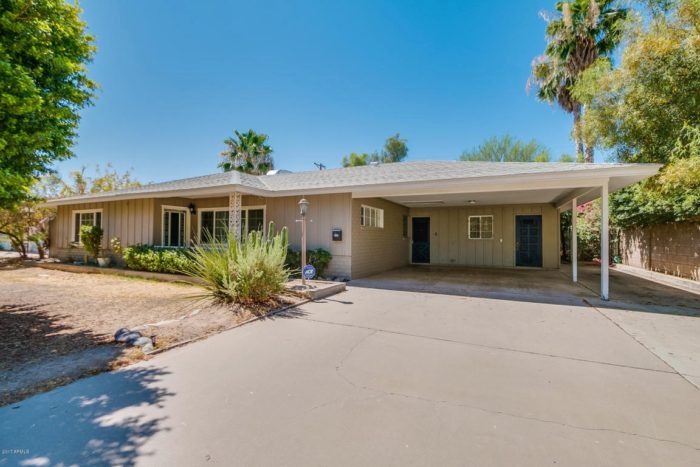 And when you walked in, this is what it was: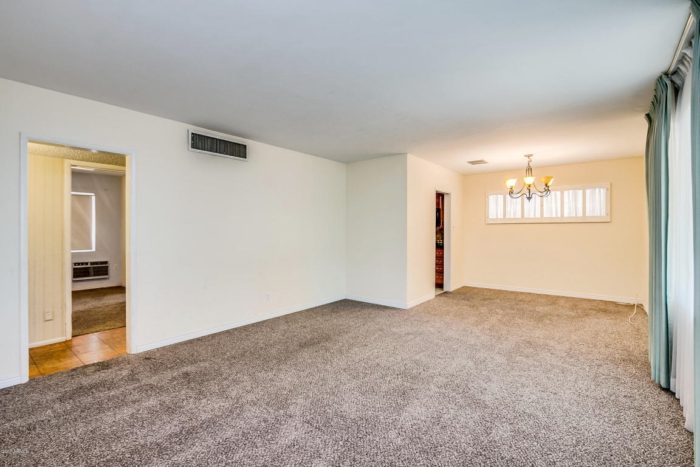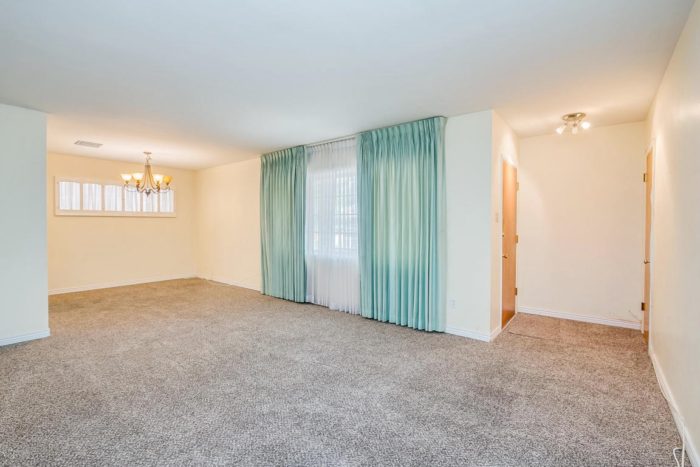 And we turned it in to this: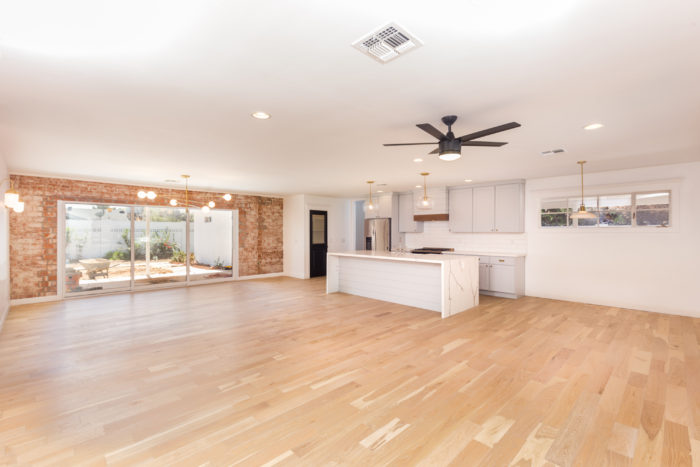 Its pretty much magic what taking down some walls can do, right?! The fun thing with this home was how much original brick was able to be saved and showed off! It always blows me away how so many of our flips have had the most beautiful brick covered up! Show that off friends!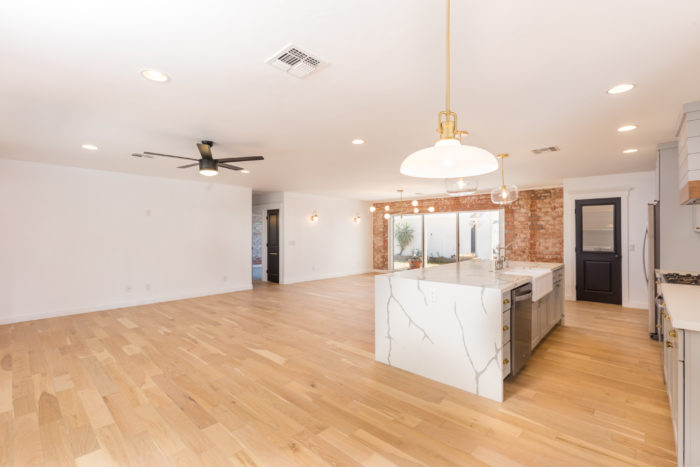 The main living space is nice and open and dreamy, and they are now having a built-in breakfast nook added for a comfy eat-in space. I love that their actual Dining Room space is right off the sliders so once its not 100 degrees out, they will be able to fully open them up and bring the inside out!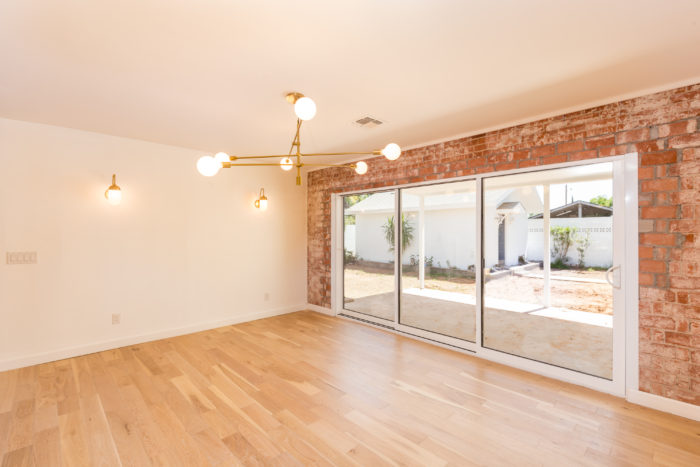 The original kitchen wasn't even in this spot, but here is a Before: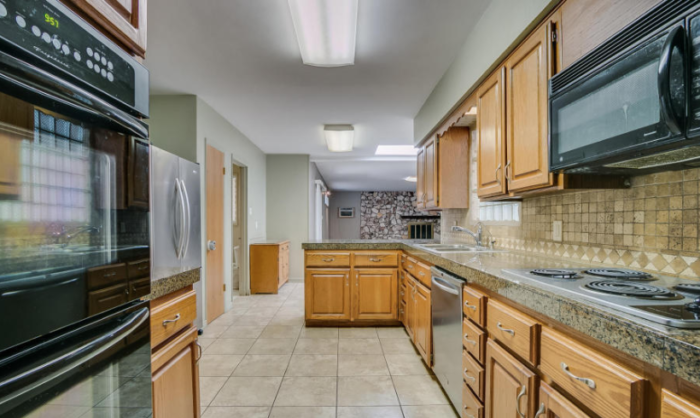 And now, this: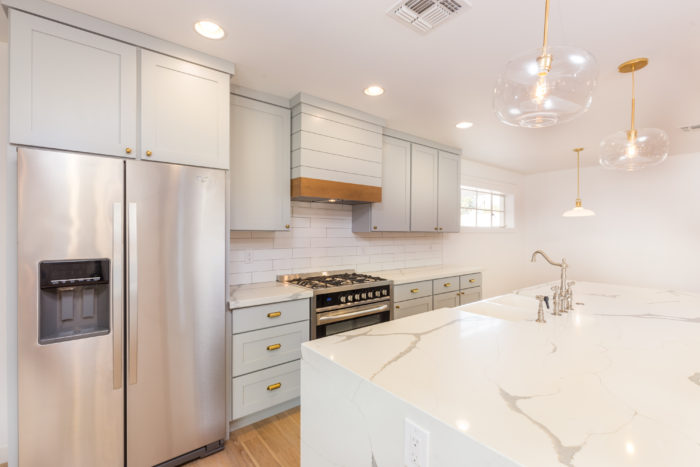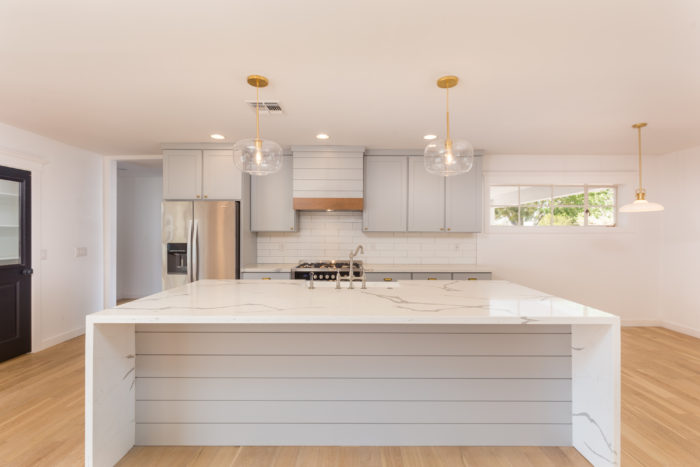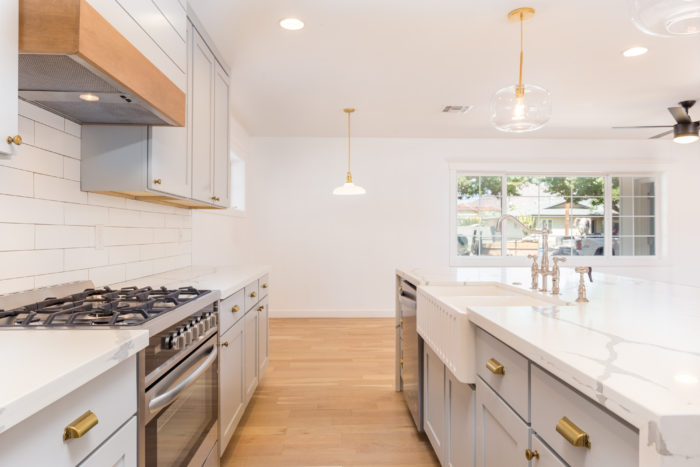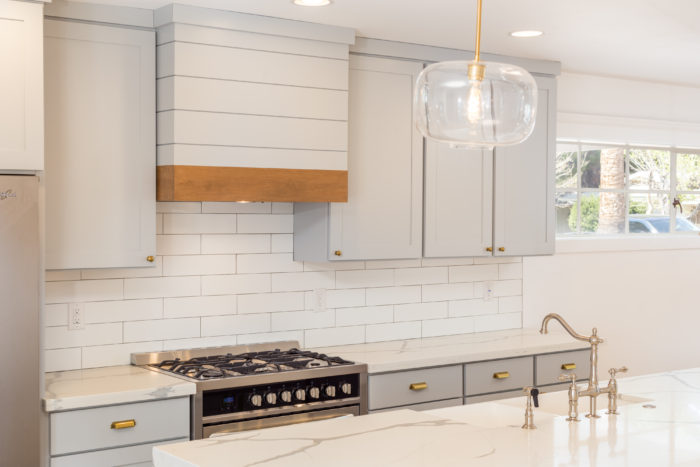 I mean, can we talk about that island for a second? The counters are quartz and look 100% like the real deal of marble, but without the insane hassle of keeping that clean and unstained. Which basically is my fav thing ever. The kitchen is always the heart of a home, so we love focusing big time on that space in a home.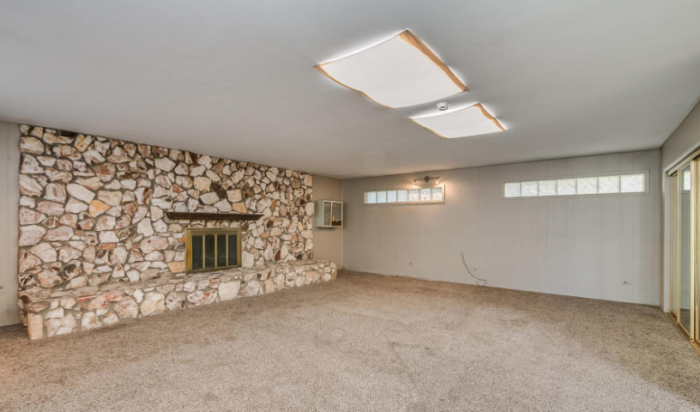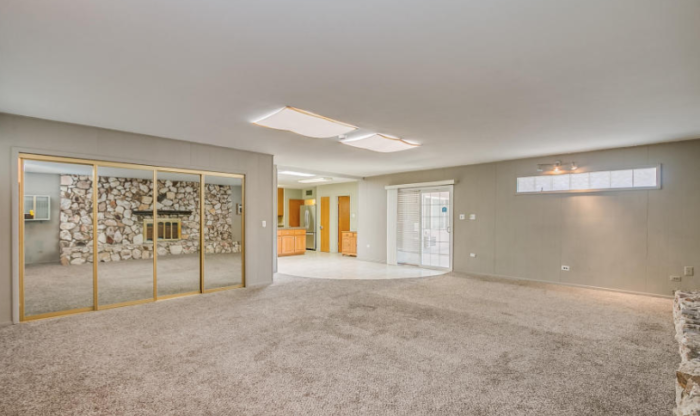 The Master bedroom was the next biggest transformation of this house! It was awesome and big, but so dang random. We kept the fireplace but removed the brick and reframed it. And totally transformed the who space, just look!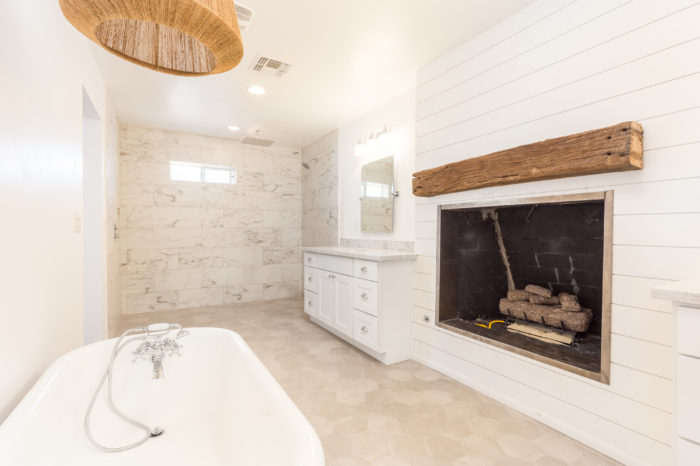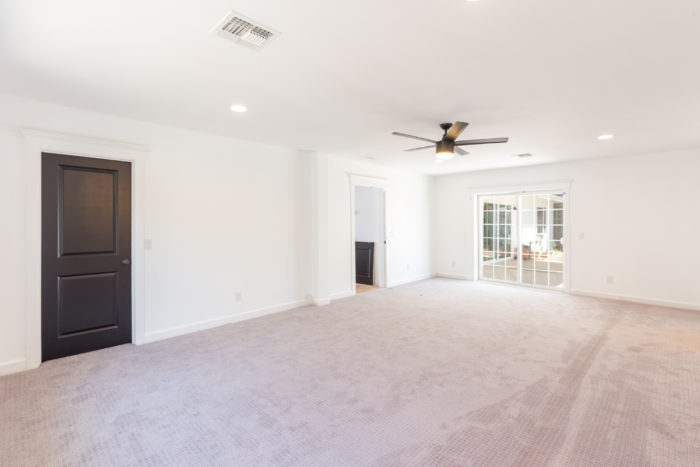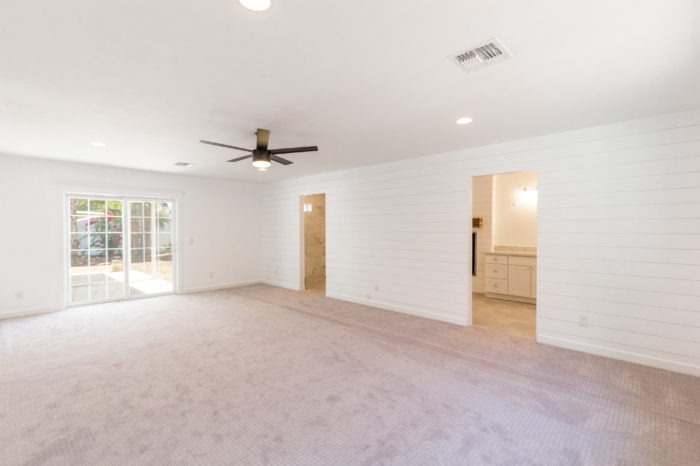 The Masterbath is freaking glorious with the fireplace, clawfoot tub, and massive walk-in shower [that has glass doors, they just weren't in during these photos] haha. And the Master bedroom still has so much space, not to mention light because of the French Doors.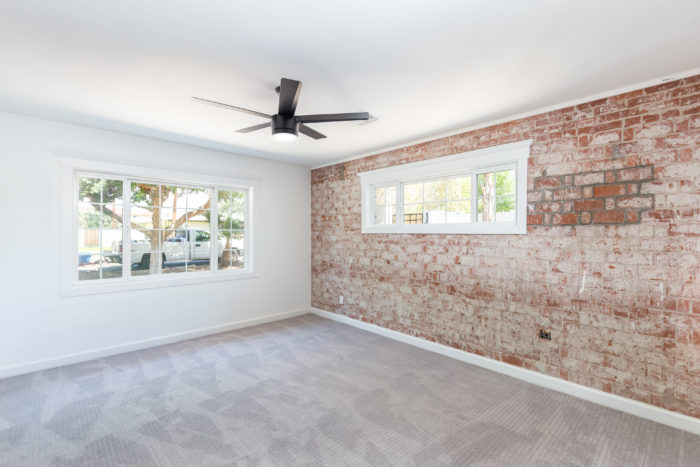 Even the two other bedrooms in the house are stunning. They both got lucky enough to have a wall of the original brick in them, so pretty!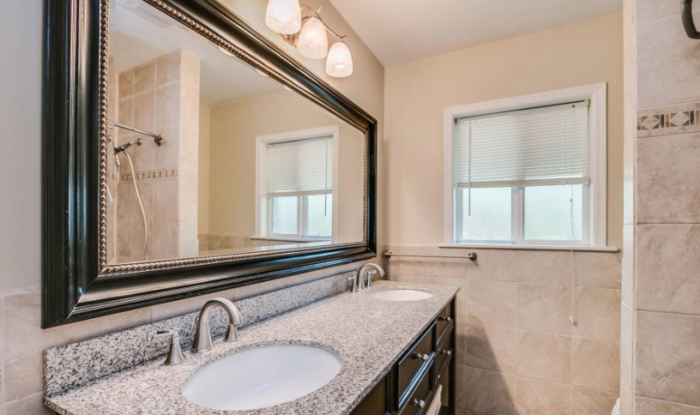 The Guest bathroom was actually not that bad before, but it didn't fully fit the vibe of the rest of the house. Its amazing what a little bit of paint/new accessories did for this space!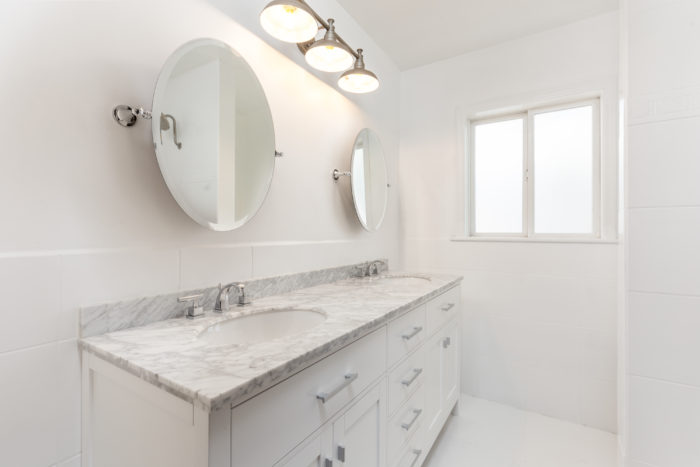 And drumroll please….
The laundry room floors are SO GOOD!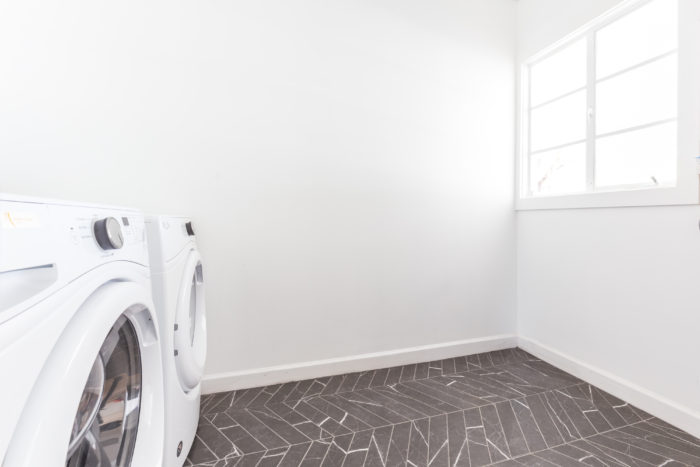 And while this home is so beautiful now, the design and details are far from the best part. Details especially are so important. Small details such as door handles and light switches can be easily overlooked, but these have the potential to change the way a room looks. Recently a friend sent a page similar to this one, to me https://www.architekturzeitung.com/architektur/architektur-deutschland/2709-kaffeebar-von-dia-dittel-architekten.html on some door handles that might be nice to use for a modern look. I also recommend looking for suppliers who can match the style that you are going for when making design decisions on small fixtures. The best part is the family that makes this house a home now. We always love imagining how a family will use and love our homes we flip, so its even more fun when we know and love them. Cannot wait to watch them raise their baby boy here, create so many memories, cherish the holidays, and hopefully have us over for some dinners;)
Finally, lets now celebrate that we have a new flip in the works already!!!!!!!! Its been a minute, so I am so excited to see whats to come!
Sources:
Kitchen cabinets paint: silver polish by Dunn Edwards
Pendant lights: West Elm
Counters: Quartz from Arizona Tile
Laundry room floors: Tile Shop
Master Bathroom floors: Tile Shop