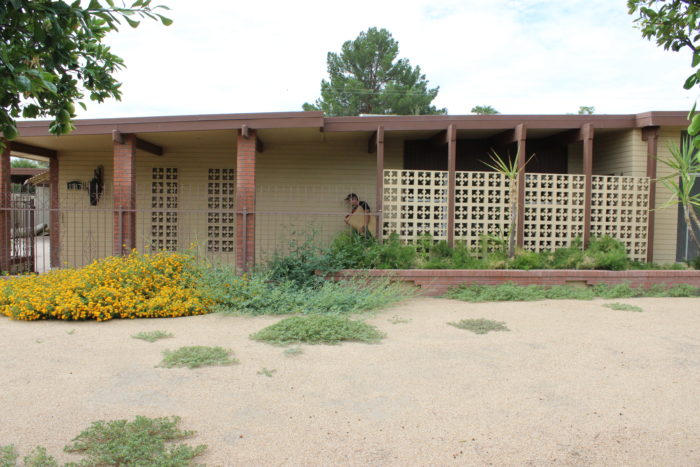 It is about dang time I show y'all this flip we have going right now, considering the demo is all done already and we are moving forward fast!
We haven't had a flip going for a while now just because there hasn't been the right home, but this one is SO right and SO good! This home was built in the 1950's and has so much character in it. Some of the character it has is amazing and will stay, some [cough, cough, the blue carpet] will go asap!
The home when we got it was 3,200 sq ft., but when we are done with it will actually be more like 2,900 because we are removing an addition to it [you'll see why!] So without further ado, here are all the Before's!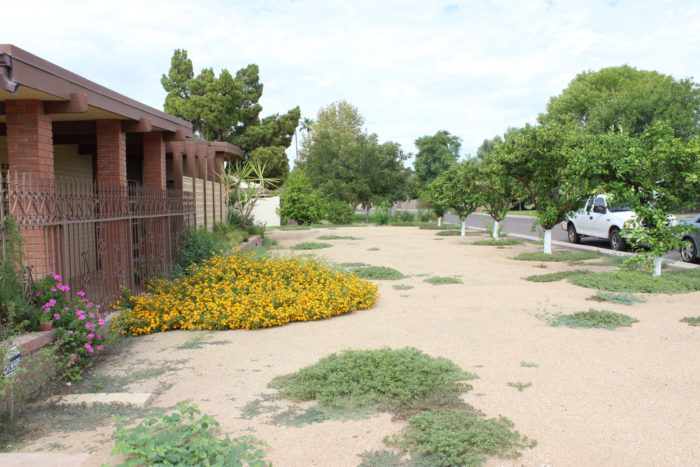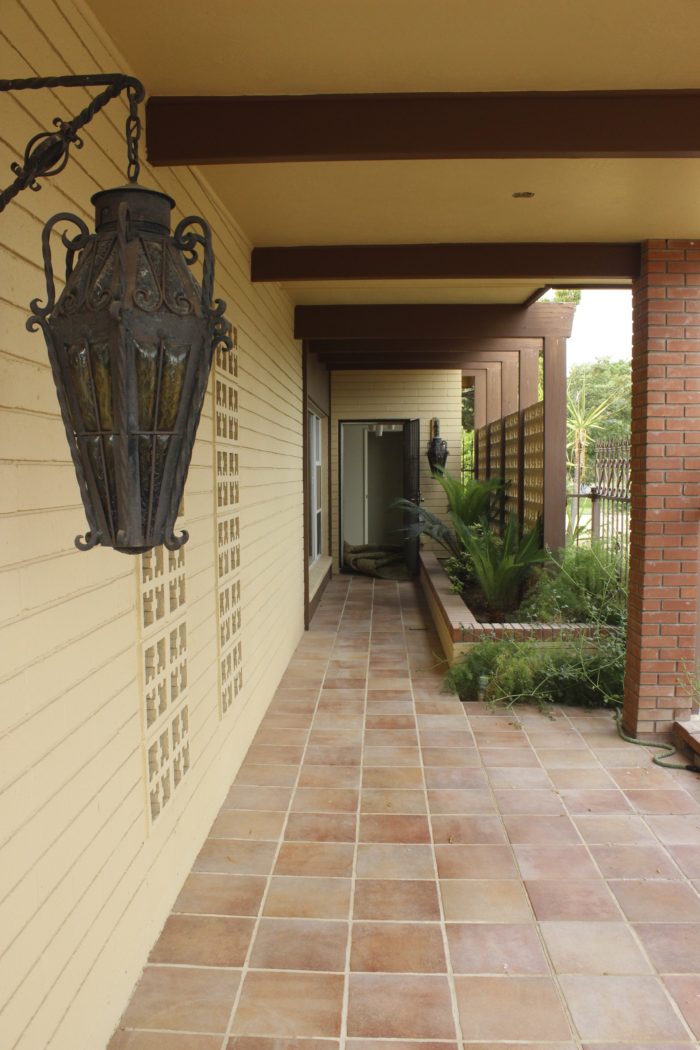 This, this is definitely staying! Such a fun little entrance to the front door.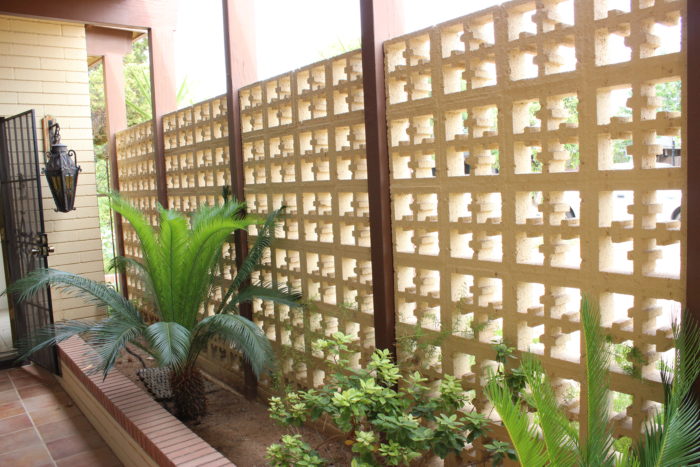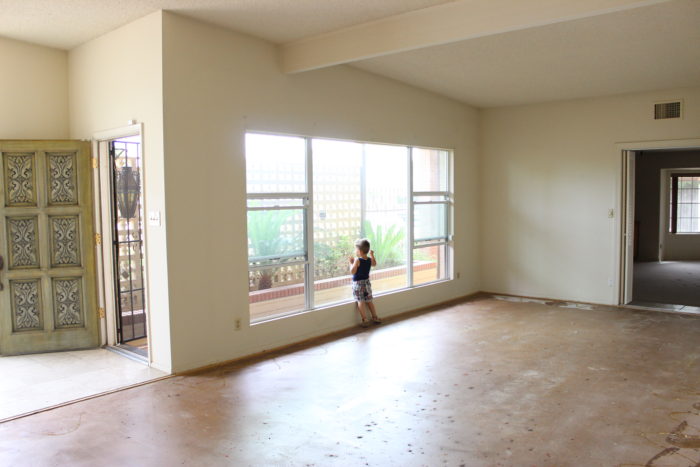 We were actually trying really hard to be able to keep that light fixture too, but our guys made a mistake and took it down and it broke. Wahhh wahhh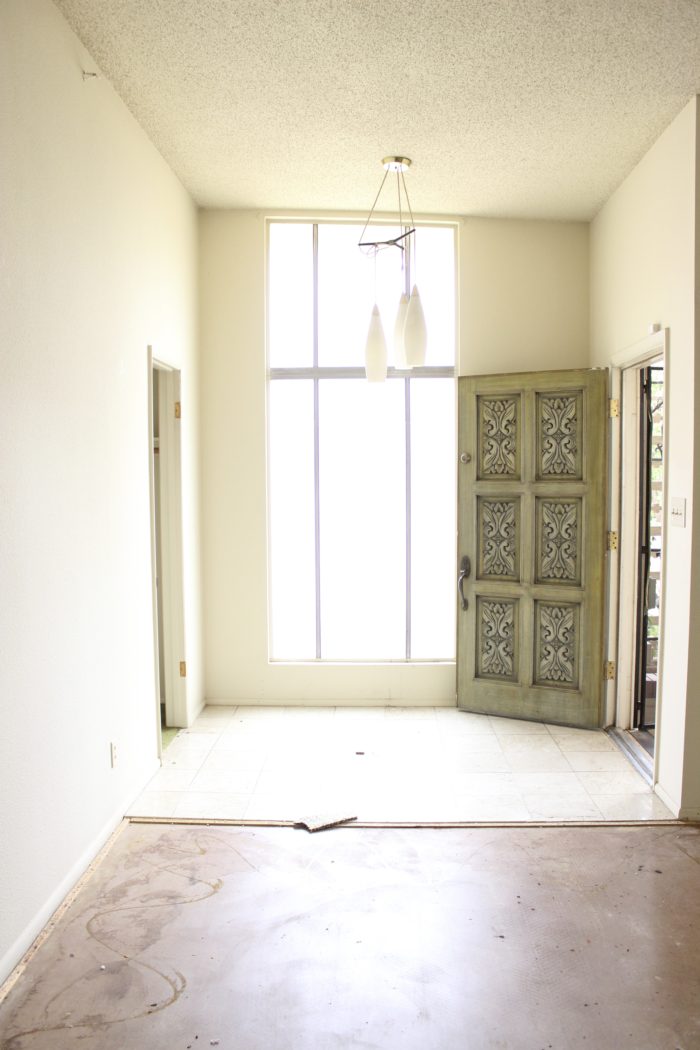 We are opening up some serious walls, so this front room will open up even more than it is now, creating a beautiful grand living space! I can already imagine a family here, sitting together on comfortable made to order furniture while drinking a hot beverage and sharing laughs.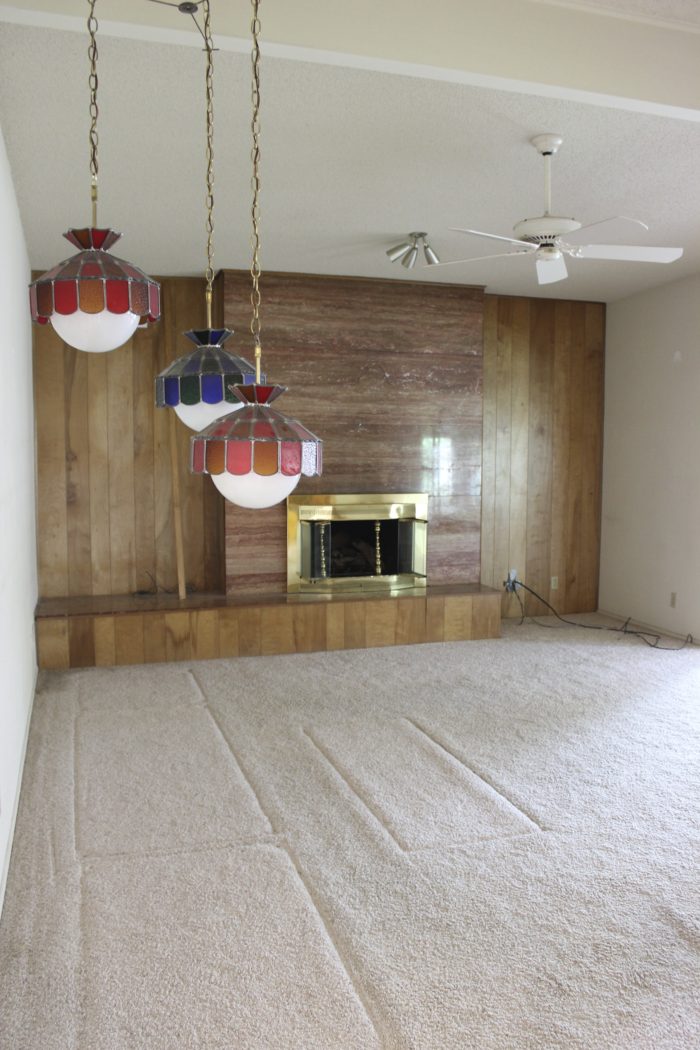 And the kitchen is getting a FULL revamp!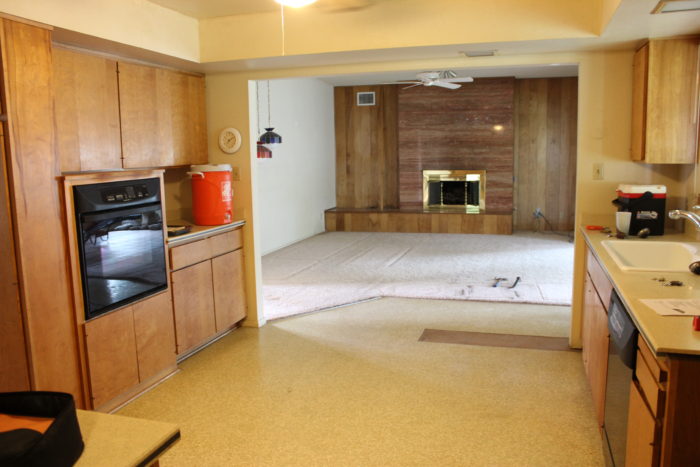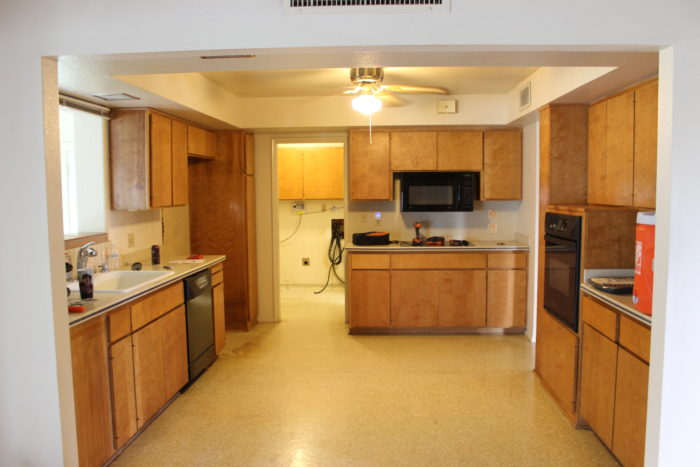 As is the Laundry room:)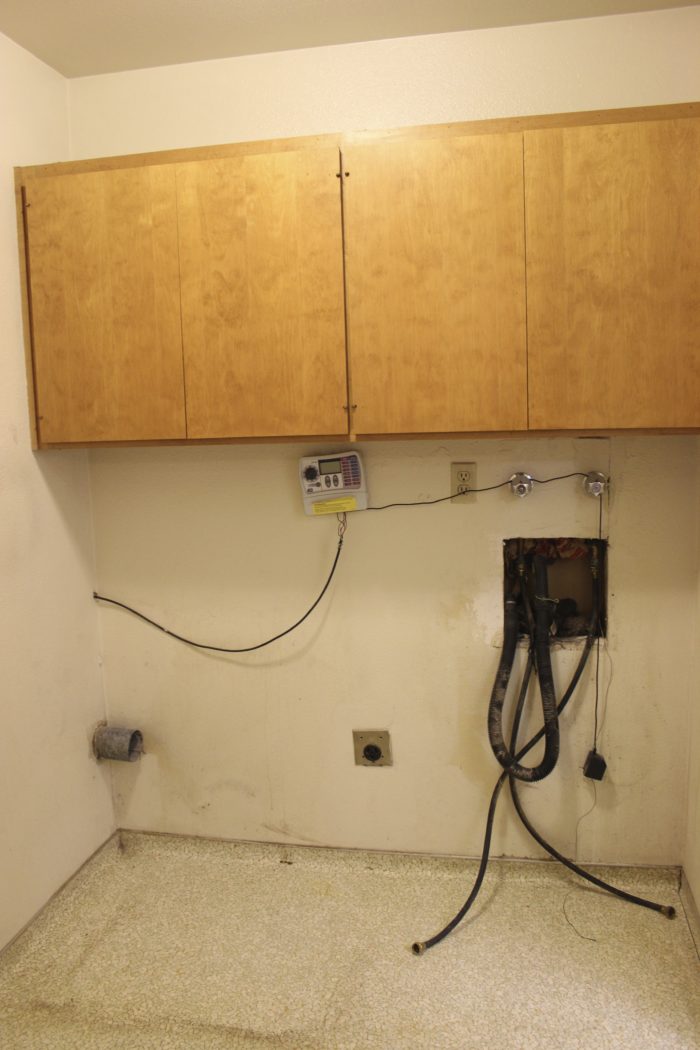 This is the addition we took away. It used to be a back porch, and they enclosed it in, and we are bringing it back to its original state- but even better! It was pretty awkward, a sunken-down room with low ceilings, and just weird in general.
The back porch previously had trees and large bushes which were to be removed before any work could take place. And for achieving that we had choices like seeing "tree surgeons near me" who could help us in tree removal as these trees were difficult to remove. Looks like we found the right service and the present backyard already seem to be looking 10x better now.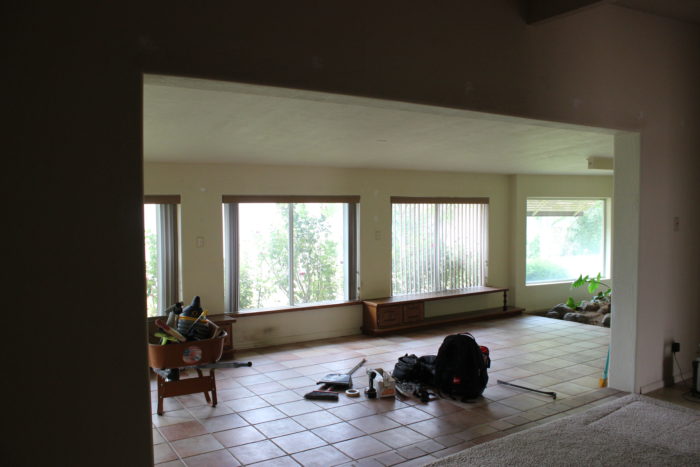 The bedrooms all had different colored carpets, and all were just as bold as the next one;) Of course, some of the carpets will be staying and we'll be trying to revitalize them with a company similar to this carpet cleaning Aylesbury service, as an example. At least we'll have some carpet already installed!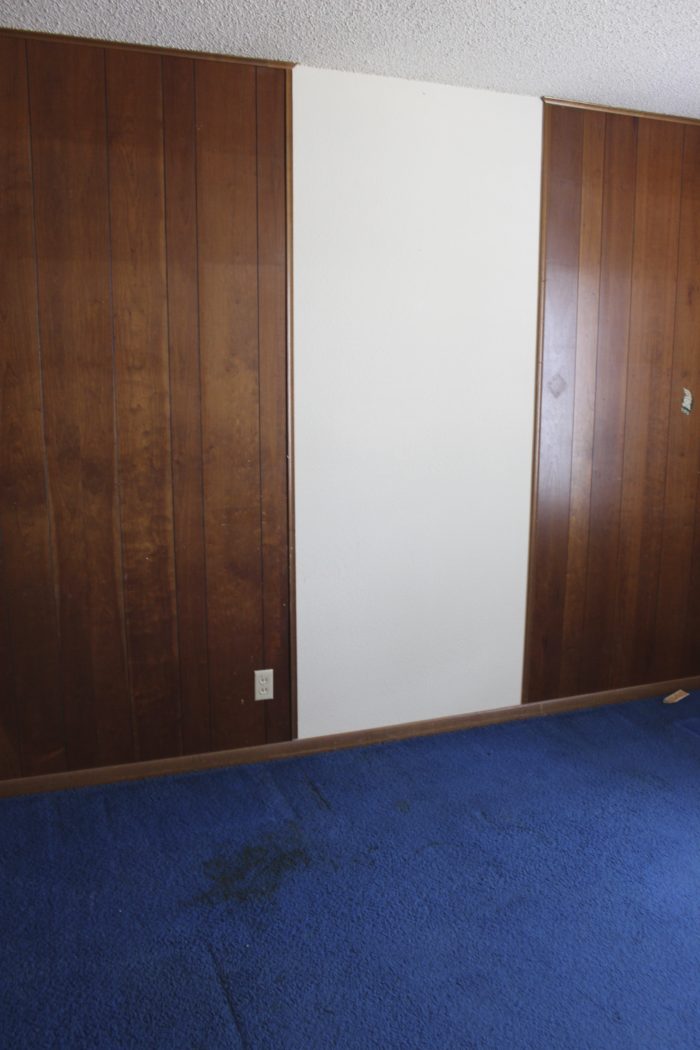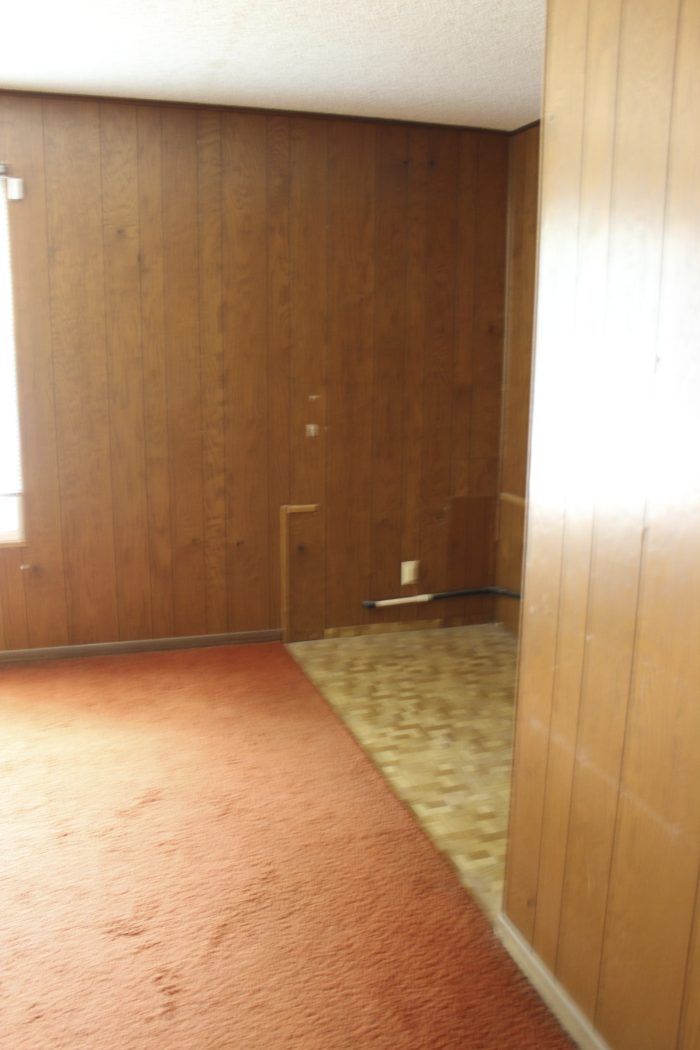 The hall bath is getting a full overhaul as well, because….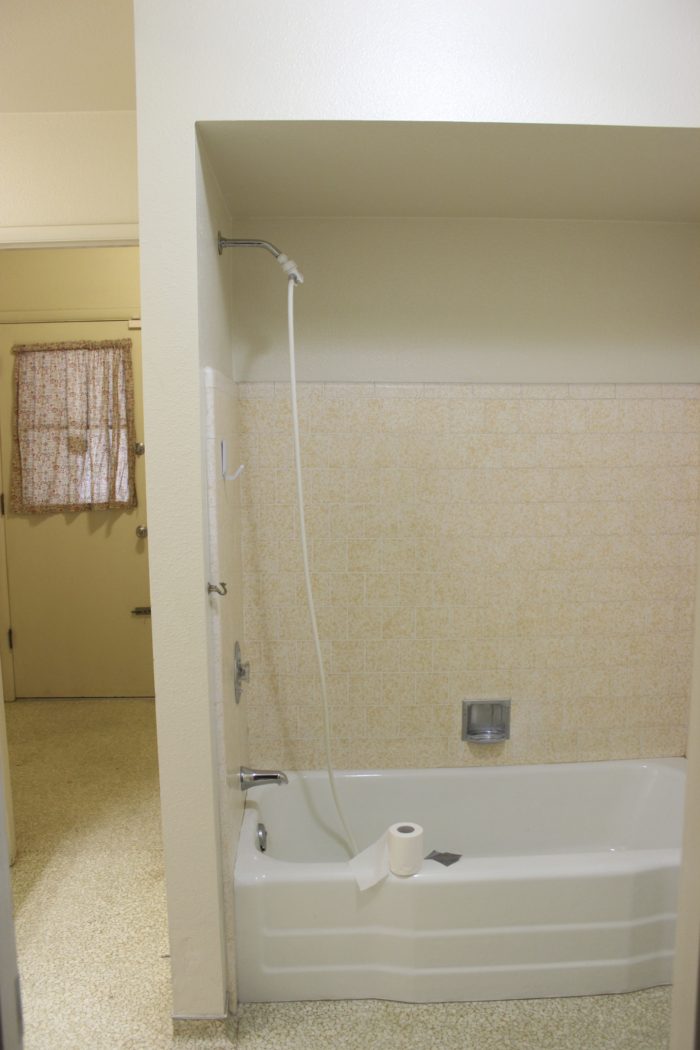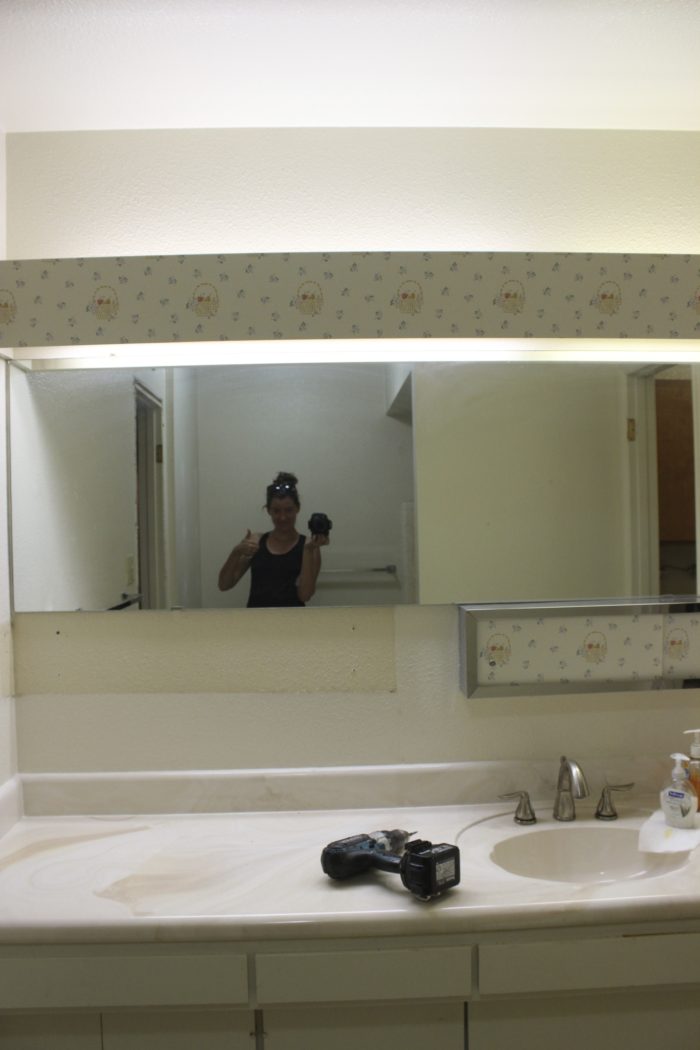 And then theres the Master bedroom. This room is going to be so dramatically different I cannot stand it!! The bathroom is allllll gone, the closet is not the same, the room is going to be dang magical when its done! We are however keeping the phone left behind, because doesn't everyone need one of those now?!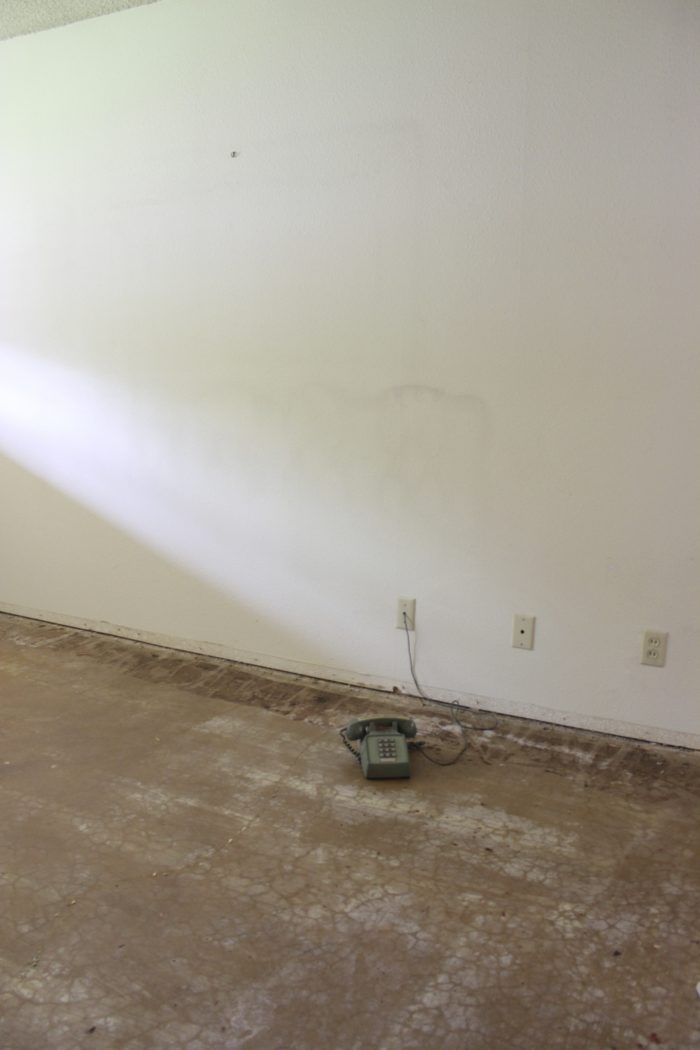 This was the master bath and closet. The bathroom had carpet [!!!!!] and the shower wasn't even high enough for Jeremy to fully stand up in! Were people shorter in the 50's or something?!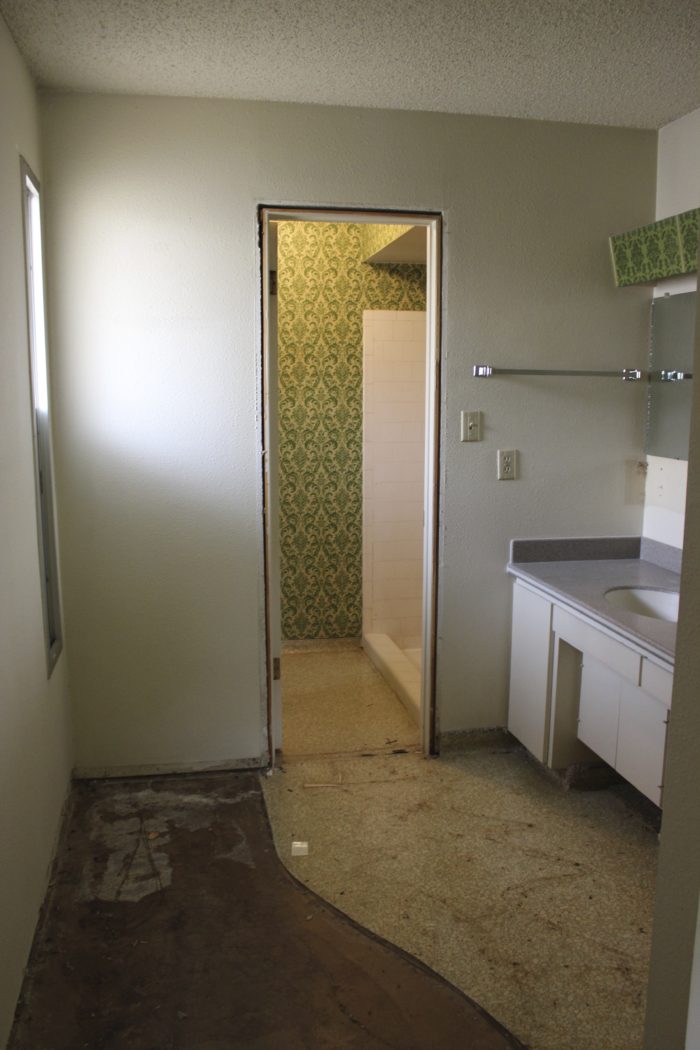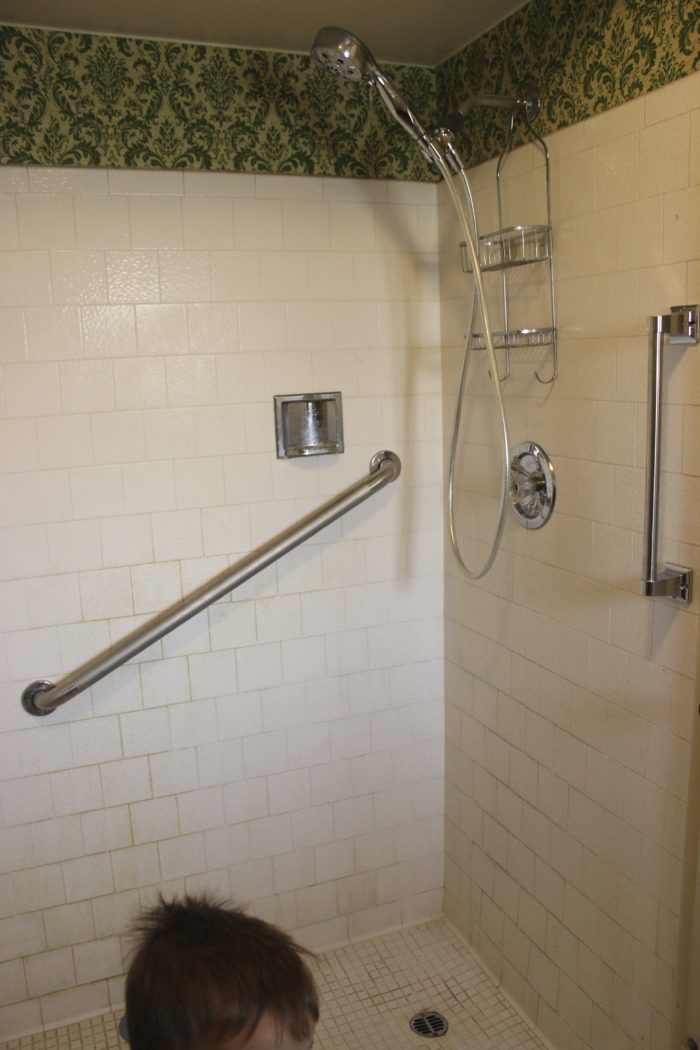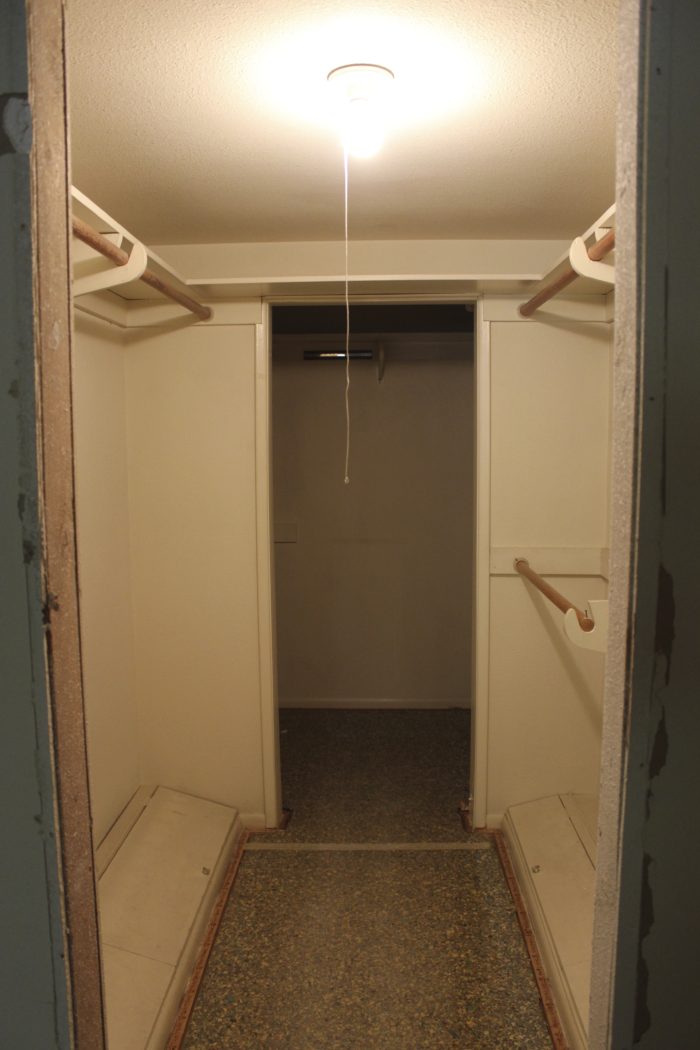 On the other side of the house there is a large room that can either be used as a second living space, or the new owners could turn it in to a big bedroom! I love that they have that option, because for each family- one or the other makes way more sense! So depending on what they do, the house is either a 4 or 5 bedroom home.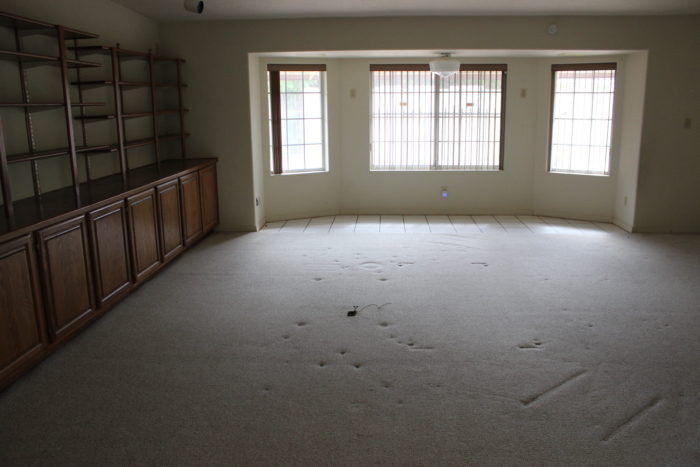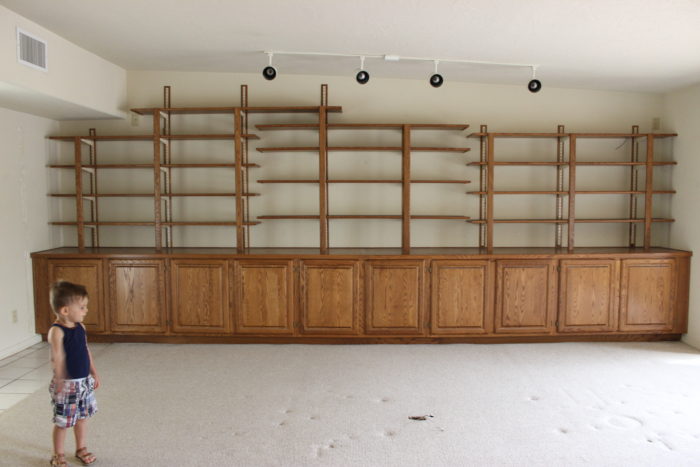 And finally, the backyard, which is going to get a serious landscape overhaul. And the size is even bigger now since taking away the addition! We're probably going to keep it simply due to its big size. A basic lawn with flower beds on either side. I recently heard that you can use FormBoss to improve your steel garden edging so that's definitely something we're going to look into to improve the appearance of the garden.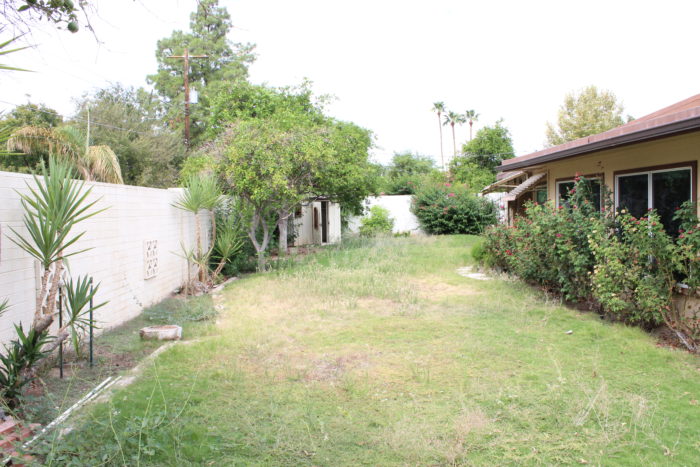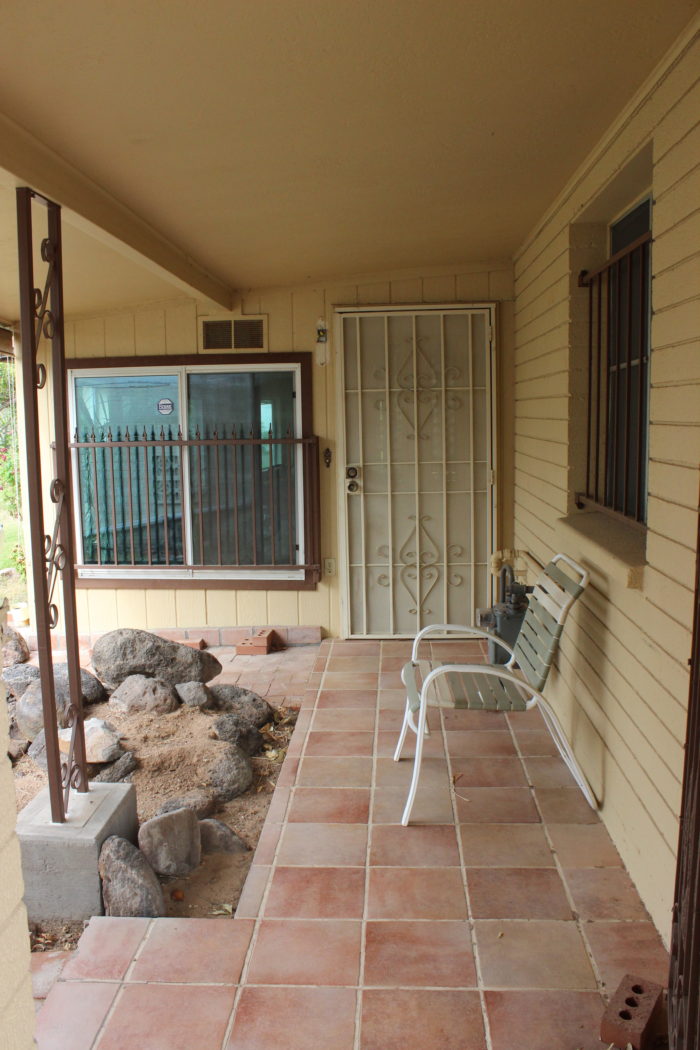 Life with three kiddos makes me even more irregular in my blogging frequency, but I am going to keep you guys updated on this home as frequently as possible- because it is going to be so good once finished!! Can't wait!