Positano, Italy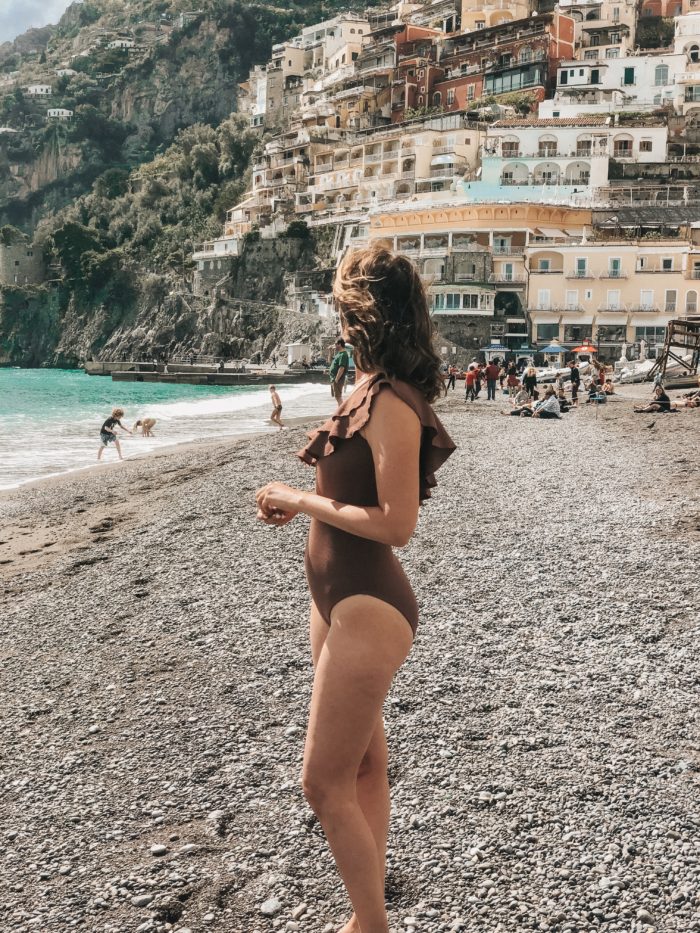 My new favorite place on this earth. Seriously. I could've easily stayed there for  another week and been so happy. Positano is actually the place that I had dreamed about going to for years!! A blogger years and years ago shared about her trip there, and ever since, I knew I had to make it happen one day. Imagine having a home here, it would be the ultimate luxury. I know a few people who have been on holiday and thought about potentially buying property in the area they stayed in as they loved it so much. Just recently I heard through a friend of a friend that they were planning on buying a Spanish property for the family to use and they went through the whole process to get it done (wasn't just a dream for them!) They even used a mortgage calculator, read this blog content from Simon Conn to see why this is important, so they could get the best deal for what they wanted. I'm just dreaming my Italian property dream, looks like they are living it.
When we arrived at 12:30 am and it was all dark, I was bummed. But man, when I got to take it all in the next morning, I legit cried tears of happiness multiple times. There is nothing else like it there.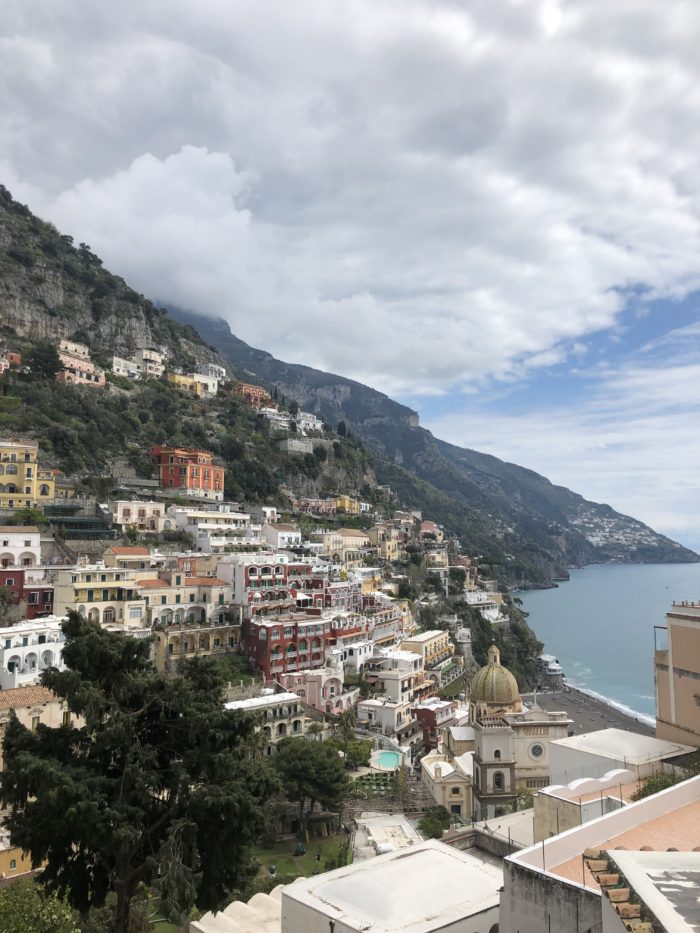 We were expecting it to be freezing the whole time since the forecast said mid to low 50's (which to this AZ girl is straight up winter!). But it turned out to be beautiful. The first day we were there we were at the beach in clothes (again, didn't even think of wearing our suits since the temp said cold!), and we were actually sweating a little in the sun!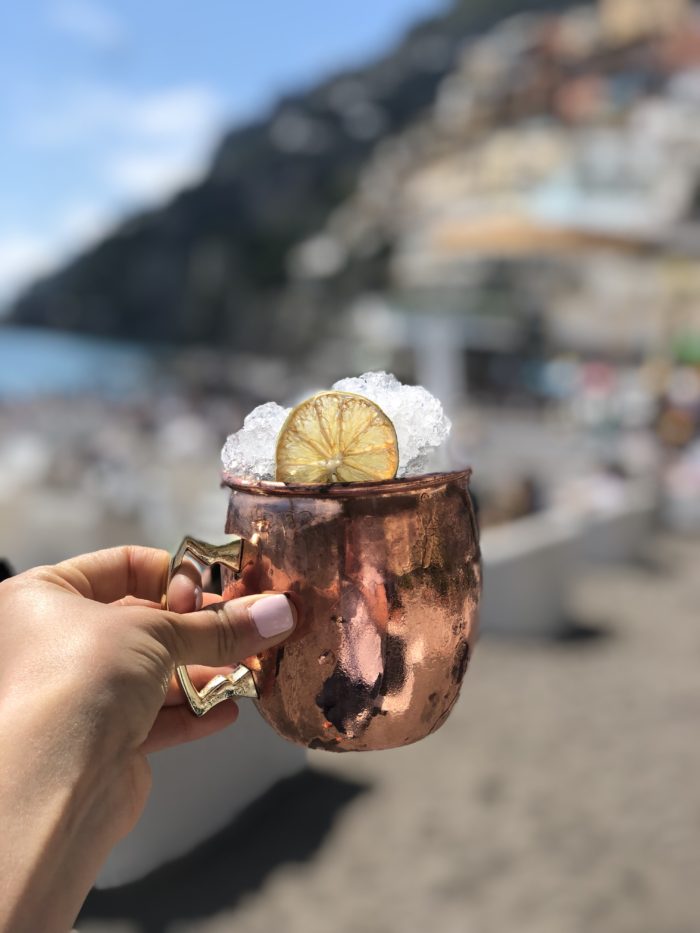 So then the next day I made sure we had our suits, paid for lounge chairs, and then of course it only had pockets of sun, but mostly windy and drizzly ? oh well. I was just so thankful to be there.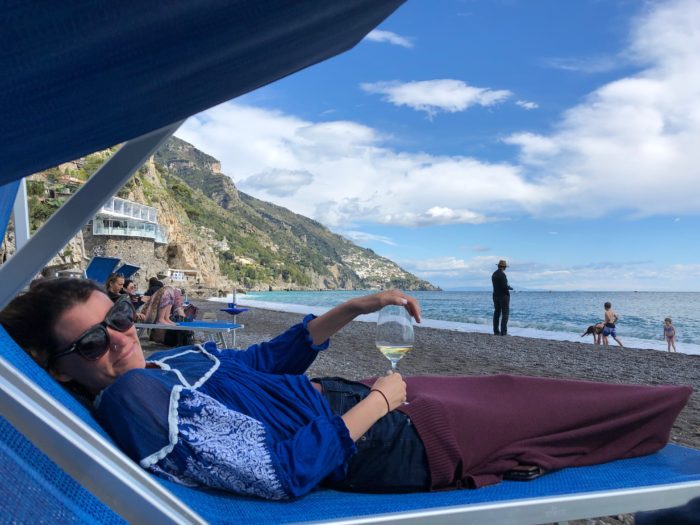 Our hotel we stayed at was hotel villa Franca. It was amazing! It was at the very top of the hill, which lead to having the most UNREAL views all around. It wasn't cheap to stay at (I think it was around $400/night) but omg, worth every penny.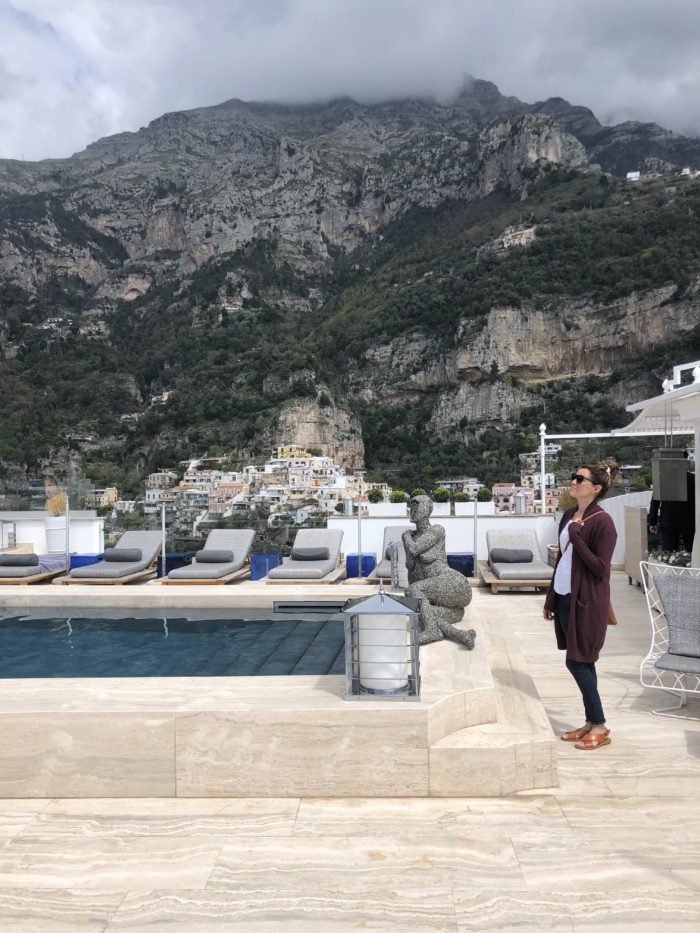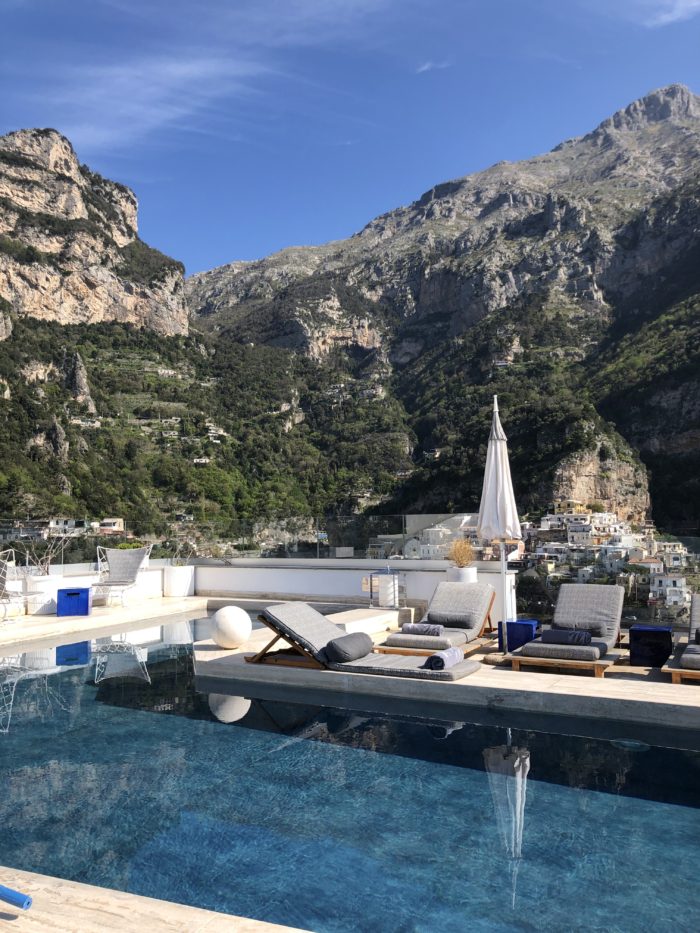 Only one hotel is really big in Positano (le sirenuse), and villa Franca I believe had less than 40 rooms. The lobby, bar, restaurant areas were all gorgeous. And SO many windows all with the breathtaking view of Positano.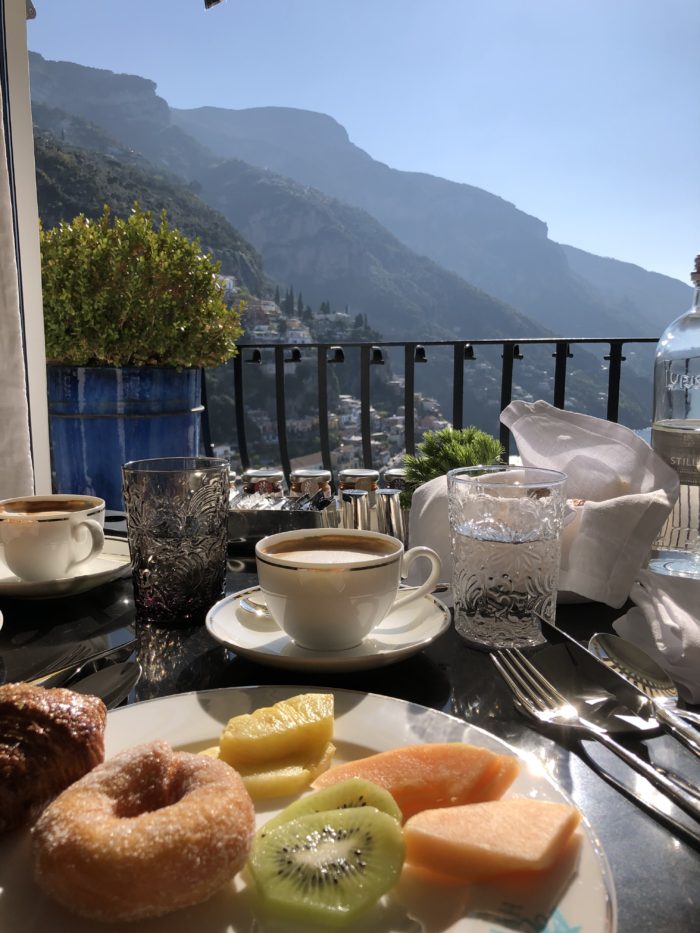 The breakfast there is FREE, and is EPIC! They have a "buffet" of sorts that you can just grab stuff, but then also have an incredible chef that will make you basically anything you want. And all the endless cappuccinos and coffees. All the whole the whole doors are open with a breeze and sun pouring in. I could've sat at that breakfast spot for hours! And it was amazing that it was all free, because if we would've gone out to order all that we did there daily, it seriously would've been like $40-50! So take that in to account when looking at the hotel price!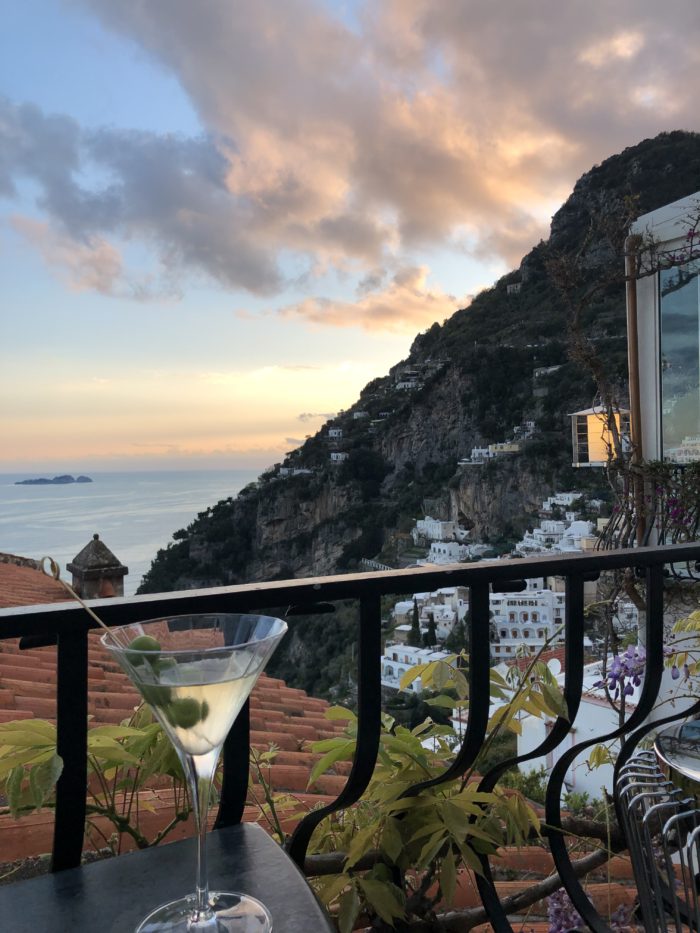 The bar was good, tiny but good. And all places in Europe always bring you a plate of snacks with your drink. At first we were always confused because we were like, "um we didn't order these things", but it happens everywhere! The one thing we did not like about the hotel was the dinner. I believe it was even a Michelin Star restaurant, but man it was not for us. Too stuffy. Too fancy. Approximately 6 servers constantly hovering, attending to your every need (which sounds nice, but was actually quite overwhelming). So IF you like that vibe, go for it. But it wasn't our jam.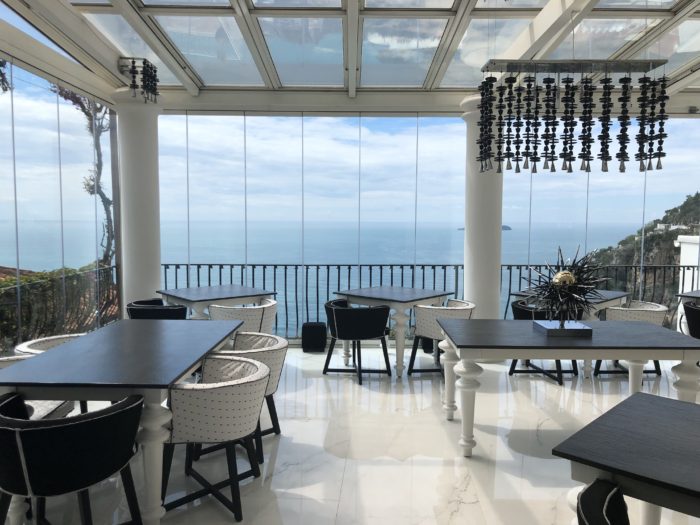 The pool at this hotel was unreal. And I can only imagine how much better it would be in the warmer months. In summer the pool is open all day, and has tables for drinks at night. It was closed in the evenings while we were there, since it isn't "season" yet, so I was bummed. But man, in June I bet it's magic! Speaking of timing, everyone said DO NOTTTT go in August. That is hands down the busiest month ever there, and it's super overwhelming. They said may and June are great (June warm enough to where you can even enjoy the water). July gets a lot busier, and August is way too much. 
If we had more time there, and it was warmer out, I would've lovedddd to have gone out on a boat. There were so many on the water!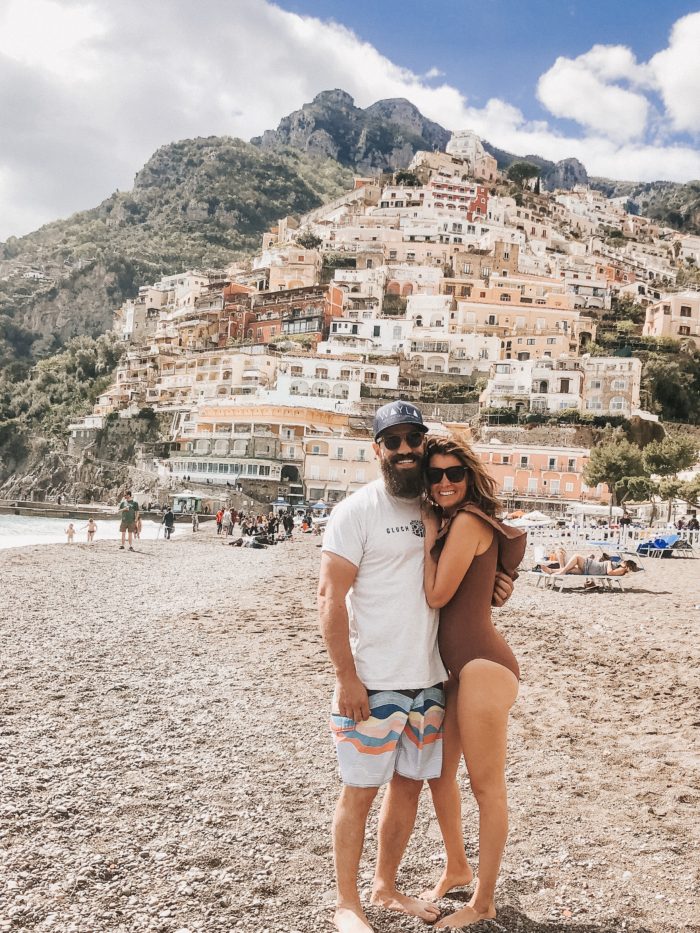 We did zero shopping here. They had some cute linen shops, but in general, everything was touristy and over priced. And we knew Florence was next, and supposedly that had amazing shopping. 
Restaurants we loved:
There was a little bar down at the beach with couches and chair right on the sand. And the food from there (specifically the pizza) was actually really good! And they also have lounge chairs that you can rent for 10 euro each, which we did! 
We also went to pizza cave for dinner one night, and it was great! People freak out saying it's fun because it's in a cave, but don't get your hopes up too much for that. Lol. It's basically like two tables that really have that feel, and the rest is normal. But the food was great. Some of the best prosciutto and cheese I've ever had. 
We also went and had a drink at le sirenuse one night since everyone raves about it. The views were amazing, and the drinks were good (albeit probably the priciest of our whole trip).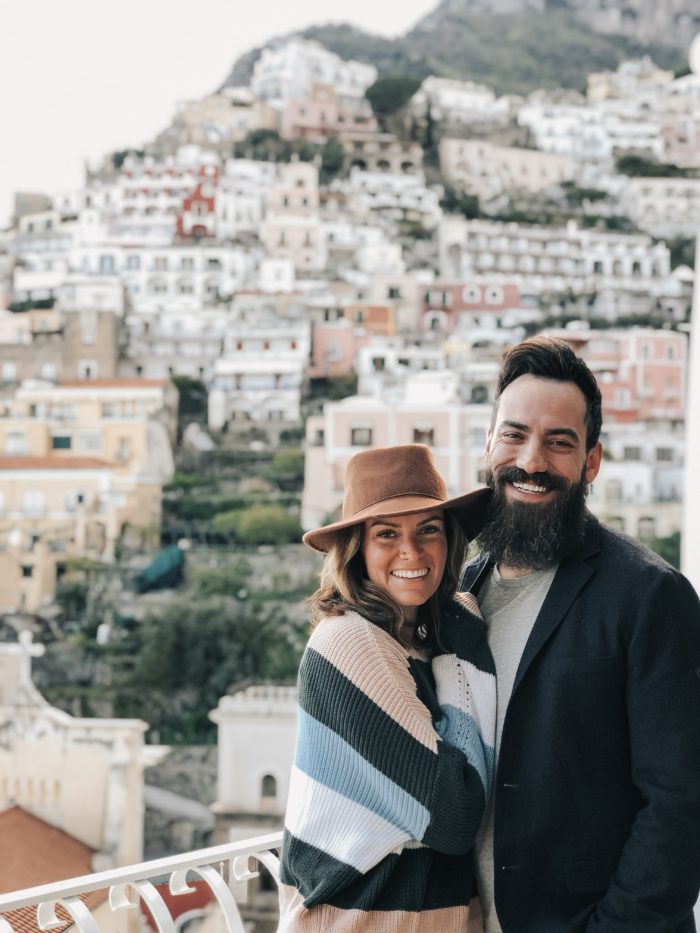 Positano truly stole my heart. I WILL go back there someday. I don't care if it's not till I'm old and grey, I will experience it again! Preferably not that long of a wait, since those hills and steps are NO JOKE!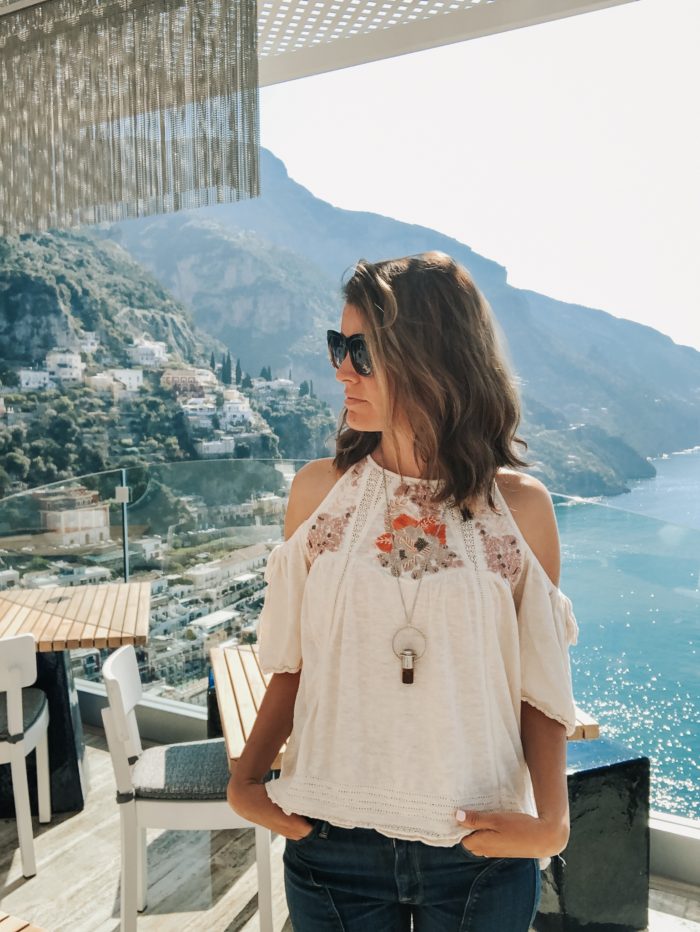 -there isn't much public transport in Positano. They have buses, but holy crap I can't imagine being in one on those tighttttt small roads! So we flew from Spain in to Naples, and then took a DayTrip driver to take us in (and out) of Positano. It was around $120 for the nicer car option, and both times we were taken in a very nice Mercedes. If you can squeeze that in your budget, definitely do it. I've heard the buses to ferry to whatever else is a lot of navigate. And if you don't care if the car is as nice, the cheaper option is $90 I believe. And it's just over an hour to and from Naples to Positano (where there's the airport and train station)