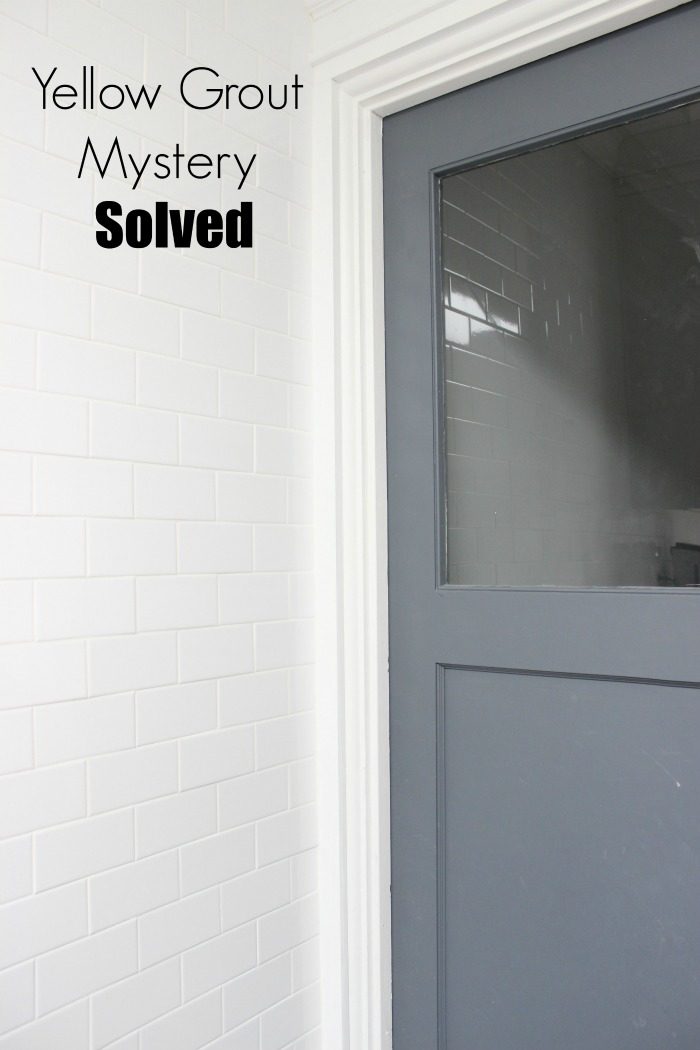 For Mothers Day this year we surprised my mama and subway tiled her kitchen backsplash AND did a wainscoting tiling throughout her bathroom. While we were at it, we finally tiled the wall in our kitchen that we always knew we should've, but didn't yet.
When we first moved in to our home and got to work in the kitchen, we for whatever reason made the decision to stop the backsplash at the countertop edge, and leave a wall plain. Its a decision that I have always regretted.
We thought that maybe we would do something cool on that wall by the door, but clearly it wasn't happening since it has been almost three years- and it was still just a painted wall;)
So while the initial thought was to just tile that wall, I then wanted to take it a step further because OUR GROUT WAS TURNING YELLOW! Some spots were staying pretty white, but gosh- there were some areas that were straight up yellow. And there was no way that I was going to have this beautiful stark white grout right next to older yellowish grout. We asked our tile guy what the heck could have caused this, since we did it all properly and sealed it.
He said this was our culprit:
We used Bondera as a sticky backing rather than having to use mortar. It was way more clean AND easy, but apparently he said he sees grout turn often when people use Bondera. Something about the glue from it turning over time. Now to be honest- I don't know how much his theory makes sense because our grout was only turning badly in certain areas. But, he has done about 1 million more tile jobs than we have, so I am going to trust his words!
So on top of getting a new beautiful tiled wall, we also got brand new WHITE as snow grout everywhere.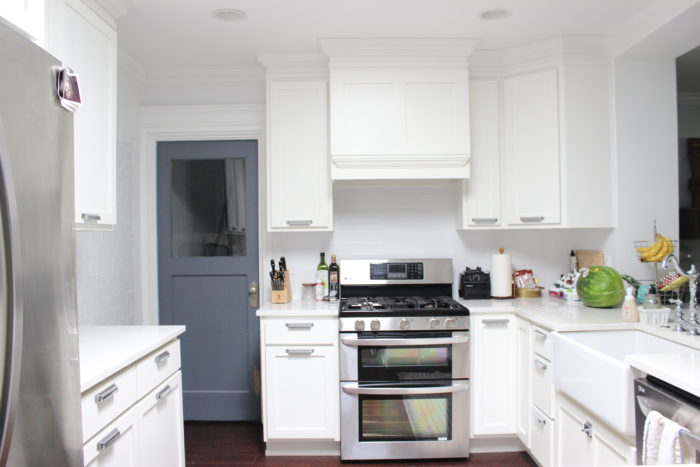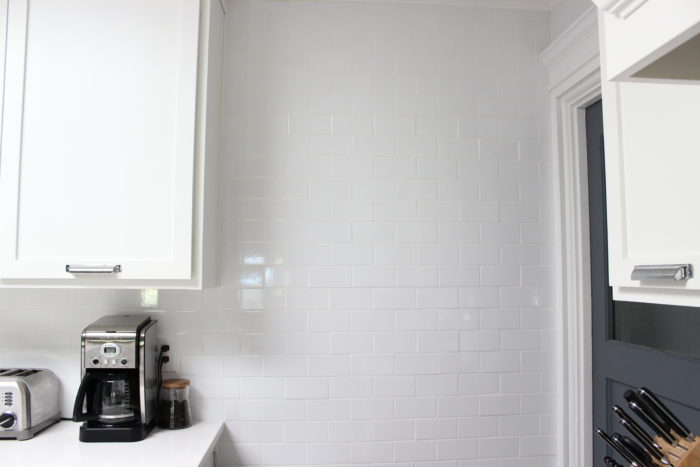 It is incredible how much more light and bright our kitchen feels now with this wall being tiled rather than grey like the rest of the house. The kitchen is already a bright spot in our home because of the awesome skylight, but now its striking!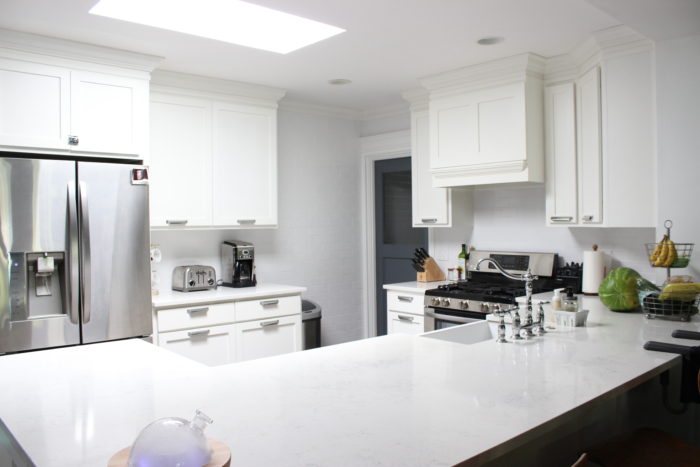 Its so funny to me how we didn't replace the tiles at all, but just by re-doing the grout I feel like its all brand new:) {and yes- we are still using and loving our DIY coffee cup holder!}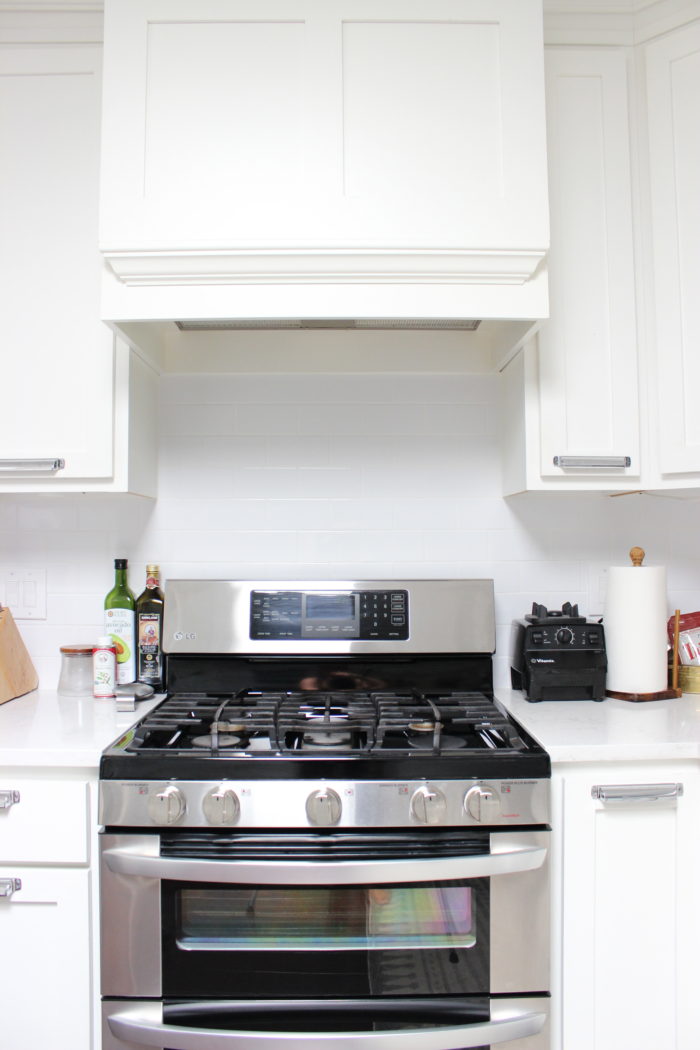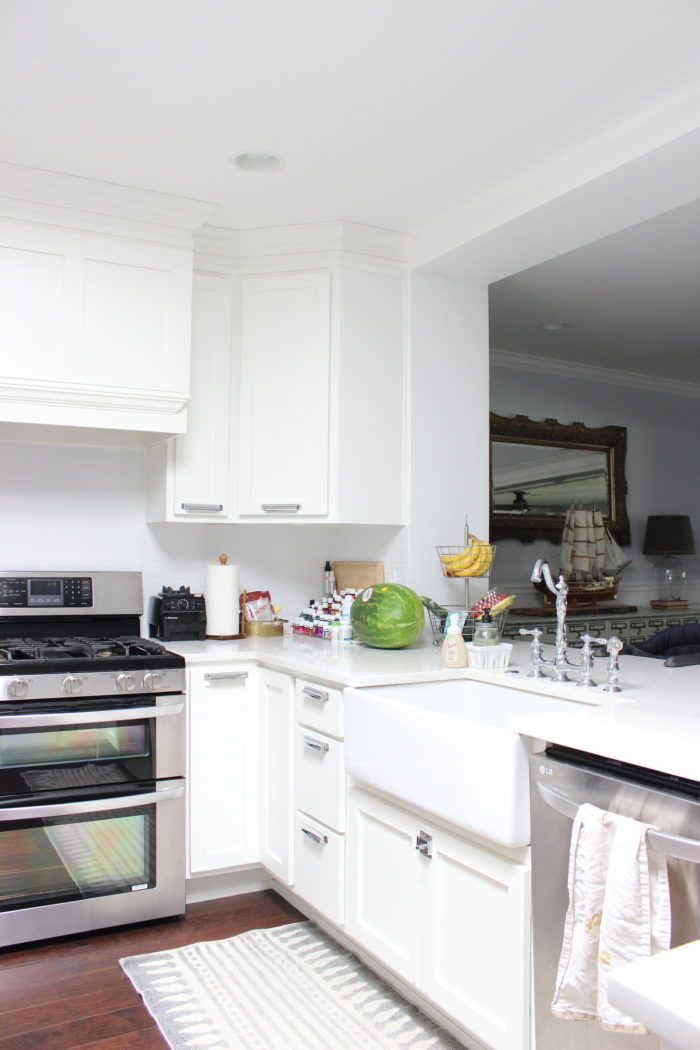 So, note to future DIY tilers- don't use Bondera. Even if the tile guy isn't 100% right, why take the chance? And also- if you are ever contemplating tiling a wall or not, just do it! You will eventually regret that you hadn't and then end up doing it years later;)