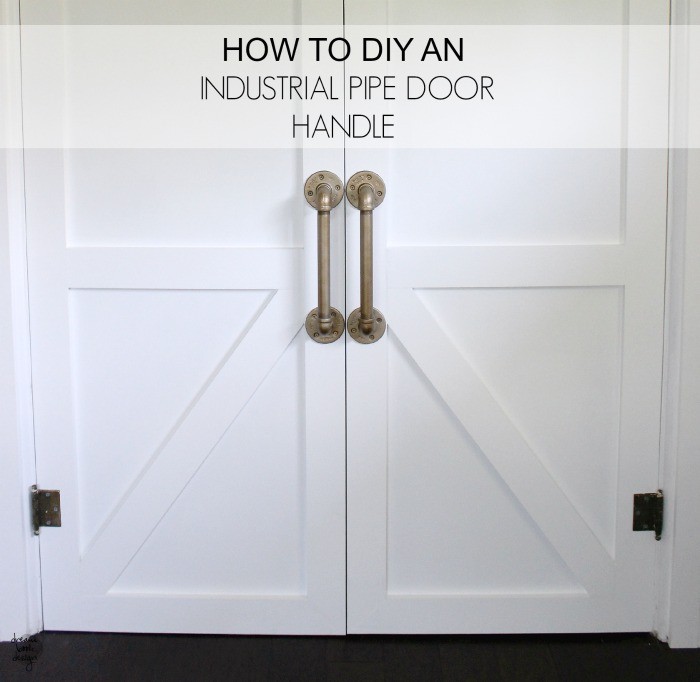 This week we showed you how to make your own Barn Doors, and I hope you loved it. While the doors themselves are pretty amazing for Winstons closet, we still needed some door handles for them, so we figured we would try our hands at DIYing them. Turns out it is insanely easy to DIY an industrial pipe door handle, so I wanted to show you all here.
Things you'll need:
2- Floor Flanges
2- 90 Degree Elbows
1- 3/4″ Pipe
We went to Home Depot and grabbed these basic items, and then spray painted them to match the drawer knobs that we painted in the closet. Once everything was dry, it was simply attaching it all together. Attach the elbows to the pipe, and then the whole thing to the flanges on the door. Seriously, couldn't be easier!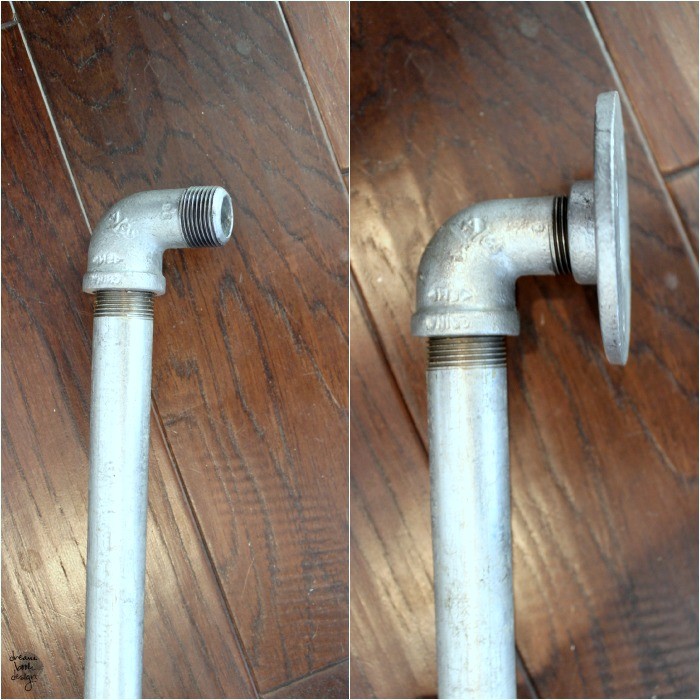 These industrial pipe door knobs add such a fun touch to the closet. They are obviously oversized, but fit in with the spunk of the room perfectly. You could make these for just about any door. I feel like they would look so rad on a laundry room door, or pantry door! We loved changing them even more by spray painting them with Rustoleum's Antique Brass.
Check back tomorrow to see all the details on the closet. It turned out so fun, and shockingly- it has remained perfectly organized and clean a whole month later!