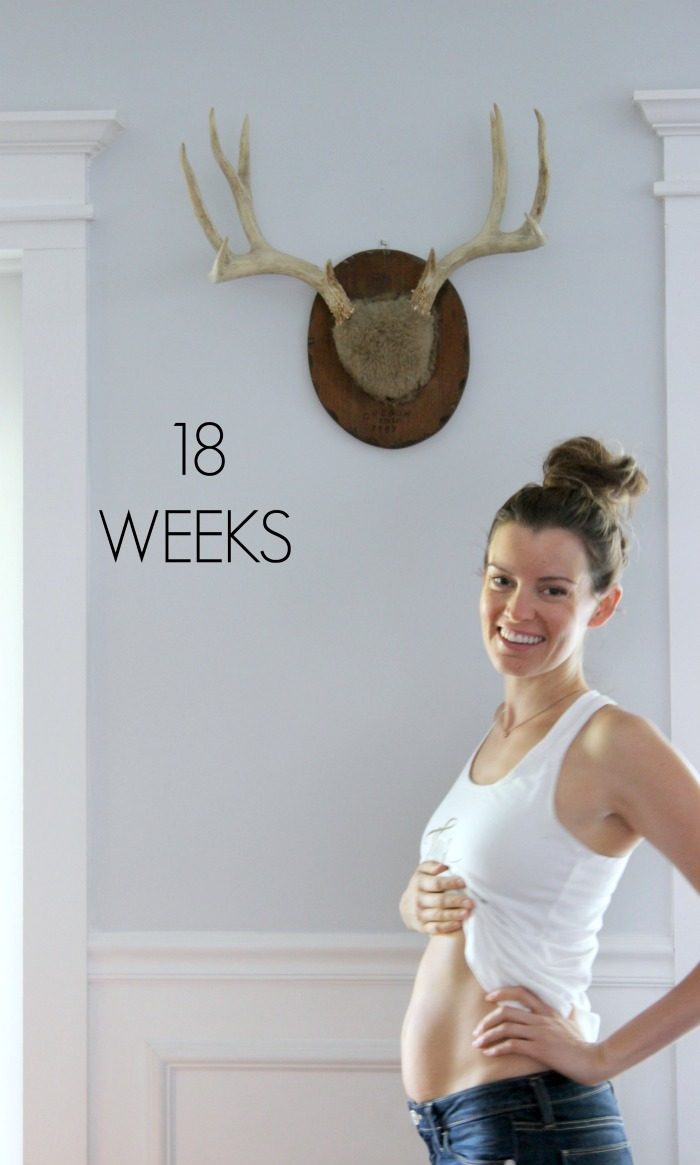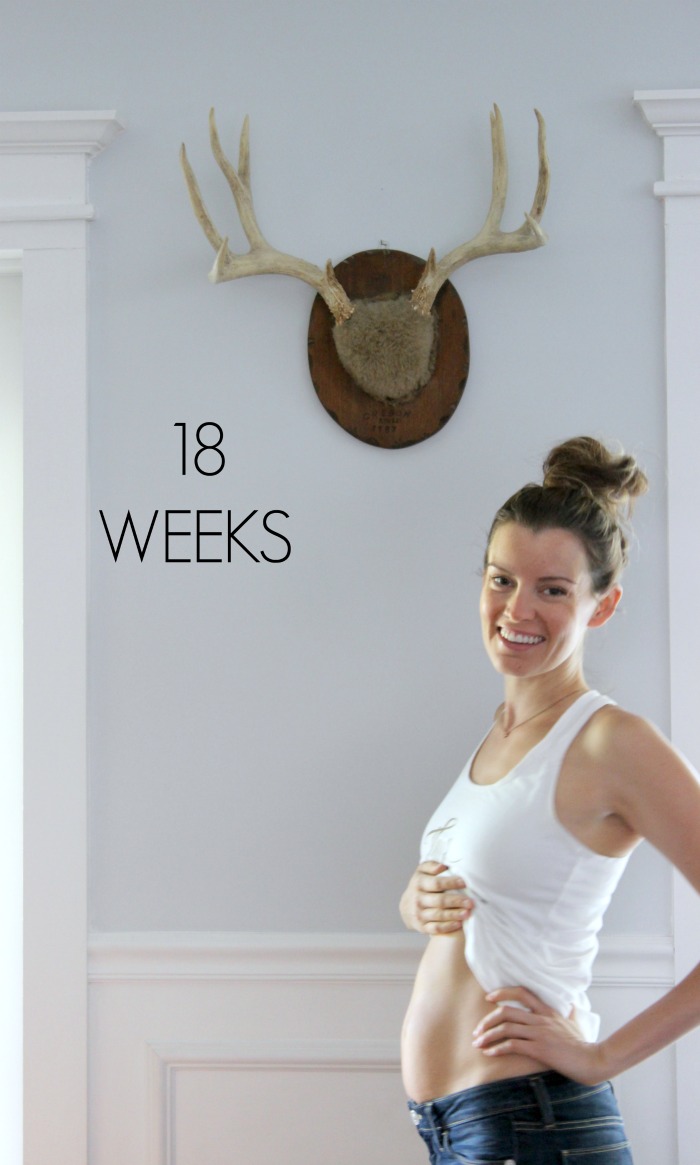 How far along: 18 weeks pregnant! Due September 27th!
Total weight gain: Up 7 lbs.
Maternity clothes: Some. Pregnancy makes me realize just how many different fits I have in my pants. Some jeans need a hair-tie, and some i've given up on entirely;)
Stretch marks: Nothing happening yet:) But I am using a combo of old and new tricks to keep them away. The Mama Mio oil I have used with the past two pregnancies has kept me almost completely stretch mark free, so i'm sticking with it. But I am also adding in a drop of Gentle Baby and Frankincense Young Living essential oils.
Sleep: This week was busy so I probably napped most days for a short mid-day cat nap. Gotta get those babies in while I can, right?!
Best moment of this week: We just had a lot of family time this weekend which is always so nice!!
Miss anything: Freaking beer bad right now.
Movement: I feel her move most days now! The best. Cannot wait for them to get bigger and bigger.
Food cravings: Arnold Palmers every single day and Frosted Flakes. Same!
Anything making you queasy or sick: nada!
Have you started to show yet: The week was BY FAR the biggest growth spurt I have had. Everything is so much bigger, and I feel her move now, so I know she is quite bigger now too.
Gender: A sweet precious baby GIRL!
Labor signs: I unfortunately think I am already beginning to get Braxton Hicks contractions. I have them with every pregnancy, and each time they have just started sooner and sooner. I am familiar with them, so they don't scare me- but just have to be cautious with them and make sure there aren't ever too many in an hour.
Belly button in or out: That bad boy is creeping its way out already.
Wedding rings on or off: On! But this week it was a little snug getting it on. I'm telling ya, this pregnancy is just so different. I was able to wear my ring the ENTIRE pregnancy of Winston, and I truly don't think theres a chance of that happening this time around.
Happy or moody most of the time: Plain old happy!
Looking forward to: Braylens birthday party this weekend!!!!!
Filed Under: All Things Mama And Baby, Pregnancy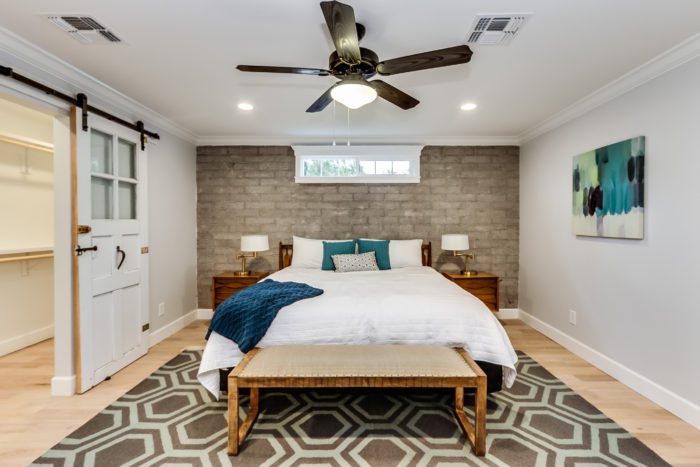 You guys, with this house I truly can't decide what room took on the biggest transformation. The Master suite is definitely one though, especially considering it didn't even have a bathroom to begin with. The Master started out as this big room: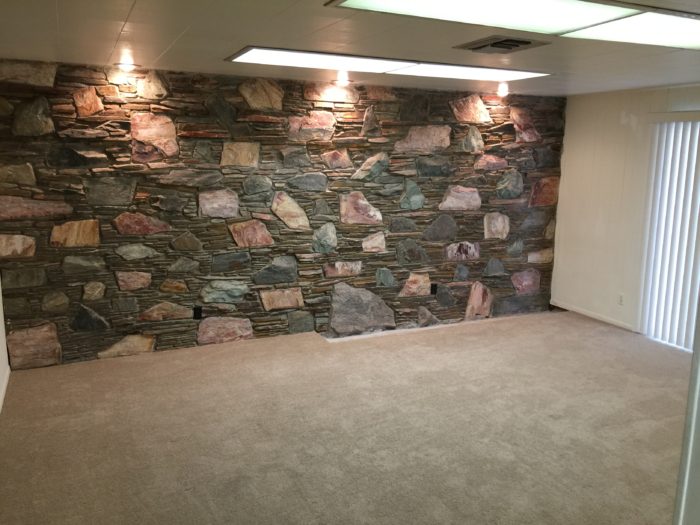 There was also another room that was probably used as a second living space, but we thought having a Master suite was way more important. So we took that room away and made the Master bedroom larger, added a walk-in closet, and a beautiful big bathroom.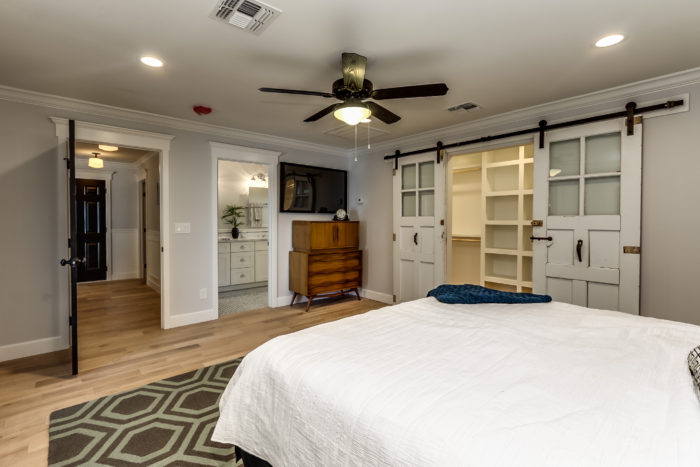 The closet, with those barn doors, and barn track, is quite possibly one of my favorite things we have ever done. It adds so much character to the room, and the closet size is amazing!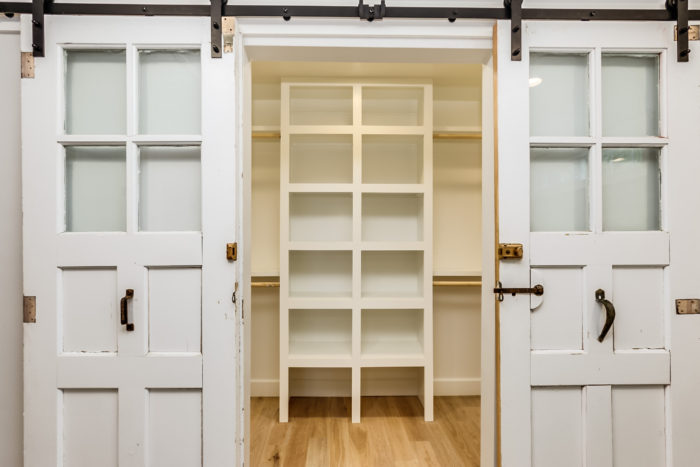 I love that we were able to keep the block wall, just like we did in the main living space. And the room also has a door out to the back yard- so between that and the window, the room has great natural light.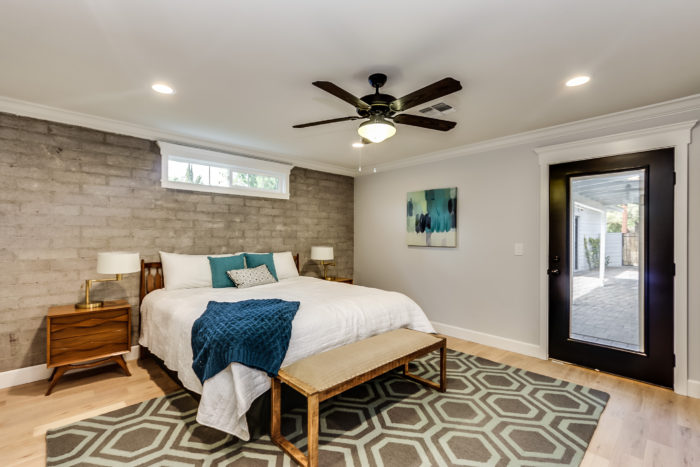 The fact that we created this bathroom out of nothing is just too fun! It has a big beautiful double vanity, large walk in shower, and so much love for all things classic and airy.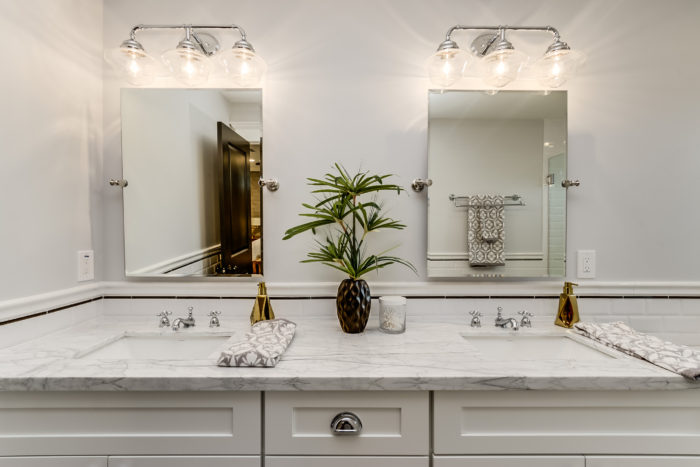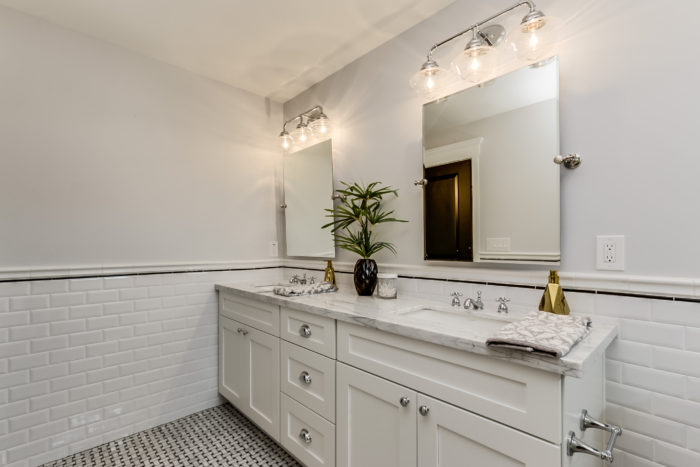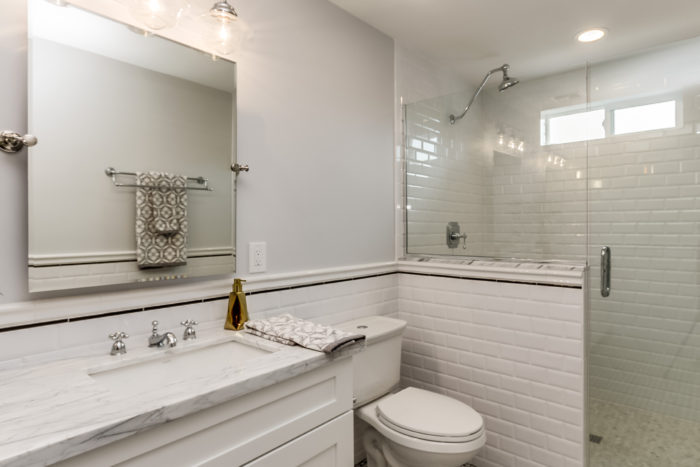 With the main living space being so large and open already, I am SO glad we went with converting the extra living space in to a large Master suite.
Here is the list of all of our sources:
Barn Doors- Antiquities Warehouse
Barn Track- eBay
Bathroom Lights- Wayfair
Bathroom Mirrors- Wayfair
Bathroom faucets- Wayfair
Counters- Marble- Bianco Venatino
Floor tile- Amazon
Shower hardware- Signature Hardware
Vanity Hardware- Amazon
Filed Under: Home Flips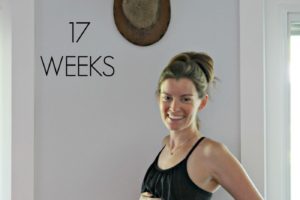 How far along: 17 weeks pregnant! Due September 27th! Total weight gain: Up 5 lbs. Maternity clothes: Some. Pregnancy makes me realize just how many different fits I have in my pants. Some jeans fit fine still, some need a hair-tie, and some i've given up on entirely;) Stretch … Read More →
Filed Under: All Things Mama And Baby, Pregnancy