If you are finding us through the segment on Sonoran Living this morning, hi!  I hope I didn't make a complete fool out of myself, and that you got inspired to try and do a fun new Fall craft for this year. We do a lot of different things on this blog, so take a peek below and pick your fancy:) If crafting is your kinda thing, then check out some of these fun ones we have done here:
Fall burlap banner
Fall cork wreath
Awesome round-up of Fall crafts
A new-sew crib skirt
No-sew pillows
How to cover a lampshade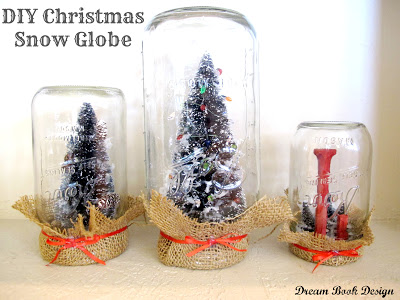 Christmas snow globes
Or if room makeovers are more your thing, check some of ours out from our old house, and new house:
Our old houses' kitchen makeover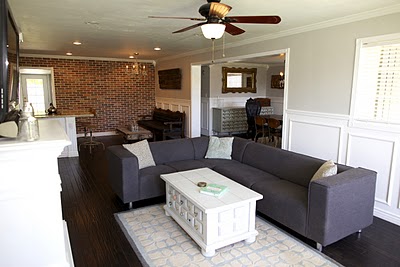 Family room makeover
Laundry room makeover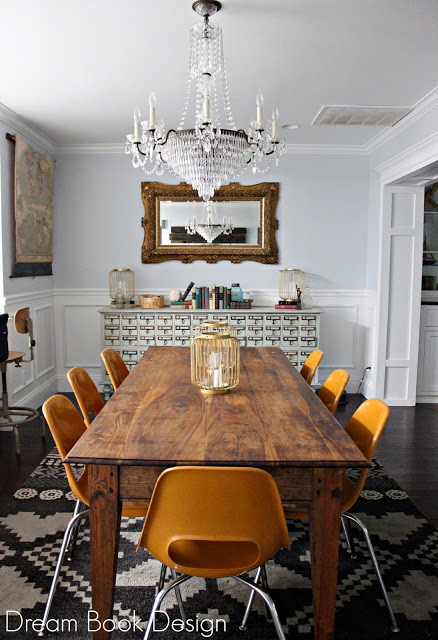 Our new dining room makeover
Our baby boys nursery
If tutorials are more your thing, we've got a bunch on all different topics, ranging from homemade toothpaste, to installing crown moudling:
Homemade toothpaste
Installing door trim
Installing subway tile the easy way!
If you are a mama, or newly pregnant, I kept a really detailed journal on the blog throughout my whole pregnancy and our babys first year:
I documented each week of pregnancy with fun facts
Great lists every month of items that I found helpful
Shared some easy tips for a first birthday party
Most of all I want this blog to be a place of inspiration and somewhere that puts you at ease. I want you to feel at home.  To feel that its ok to make mistakes or not know how to do something.  To have a style and opinion of your own.  We love that this is a place where we can show our greatest successes as well as our biggest flops!  Thanks for stopping by, and I hope to interact with you soon whether it be here on the blog, or our Instagram, Facebook, or Twitter.